One of the quickest ways to grow a real estate business is through referrals. These small but powerful endorsements will help investors in building credibility and trust amongst people within the industry, as well as provide invaluable assets. But most importantly, a referral network can also be used to generate free real estate leads. Done correctly, a referral network can unlock an abundance of lucrative opportunities for investors, not the least of which includes an endless flow of real estate leads.
The first step in generating real estate leads is establishing a solid investment network. Along with a considerable amount of time and effort, a successful real estate investment network will be achieved through active networking and the ability to effectively communicate. This process entails not only meeting new people, but cultivating relationships until they become advantageous. As a beginner investor, you'll need to plant your networking seeds first, before you can harvest them. That said, every connection you make during the networking process has the potential to grow and produce plentiful crops. Additionally, you'll also need to nurture them along the way.
---
[ Learn how to analyze deals like a pro! Attend a FREE real estate class in your area to learn how to identify the most rewarding investment deals. ]
---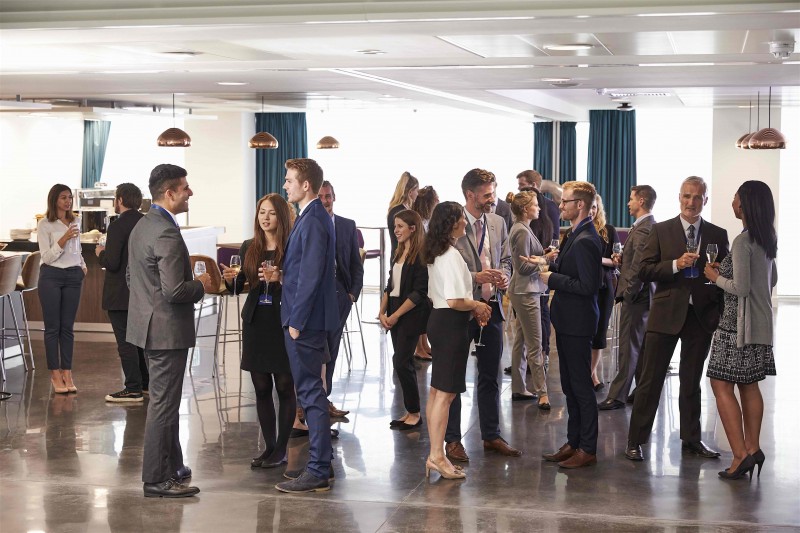 Before outlining the many ways you can generate real estate leads with referrals, it's important we highlight the overall benefits of a real estate network, including the various outlets available to investors and the types of professionals they should recruit. The benefits of a solid real estate network, include:
Improved Relationships: Ongoing participation and engagement with a real estate network will help to not only strengthen relationships, but also initiate a sense of trust.
New Ideas: Mingling with like-minded individuals will help investors to exchange information and gain insight from professionals, while simultaneously developing new ideas and perspectives.
Reputation: A solid reputation in the real estate industry takes years to form. However, a well-maintained network will help investors to not only generate attention among their peers, but promote their positions as an expert within the community.
More Access: With a platform of professional contacts and relationships, investors will ultimately have more business opportunities, including career advancement and personal growth. Additionally, the ability to connect with relevant people in the industry is very promising.
Better Support: One of the more underrated advantages of a real estate network is gaining insight and advice from experienced professionals who've been where you are. This guidance can be an invaluable tool for beginner investors.
While the benefits of real estate networking are second to none, there is still one question that needs answering: where do investors actually conduct their networking activities? Networking outlets include:
Auctions: One of the many networking outlets are auctions. For beginner investors, this setting can provide an excellent networking opportunity, as these events generally attract only the most serious buyers.
REIA & Landlord Association Meetings: Another way to network includes Real Estate Investor Association (REIA) and Landlord Association meetings. These meet ups will typically encompass a diverse collection of investors, both new and seasoned.
Chamber Of Commerce Groups: The Chamber of Commerce remains an important catalyst for meeting new and important people. Depending on where you live, these events can offer investors ways to meet and greet with local business owners and working professionals in your area, which could assist in generating leads.
Home/Trade Shows: These event offer investors a fantastic way to network with everyone from contractors and building supplier to lenders and veteran investors.
Social Media: Social media is beneficial for investors when networking. With an established, active audience of millions (if not, billions) of people, social media sites like LinkedIn, Facebook and Twitter can offer investors innovative resources to connect with others.
The final part of establishing a real estate network is adding the key ingredients: the type of people and resources you want by your side as you develop your lead generation techniques. Investors should network with a wide assortment of individuals, ranging from a variety of different industries and professions. (Whether you plan to be a real estate wholesaler or rehab investor.) In most cases, investors will want to connect with as many of the following people as possible:
Real Estate Agent
Contractor
Handyman
Property Manager
Wholesaler
Attorney
Accountant
Appraisers & Property Inspector
5 Ways To Generate Free Real Estate Leads With A Referral Network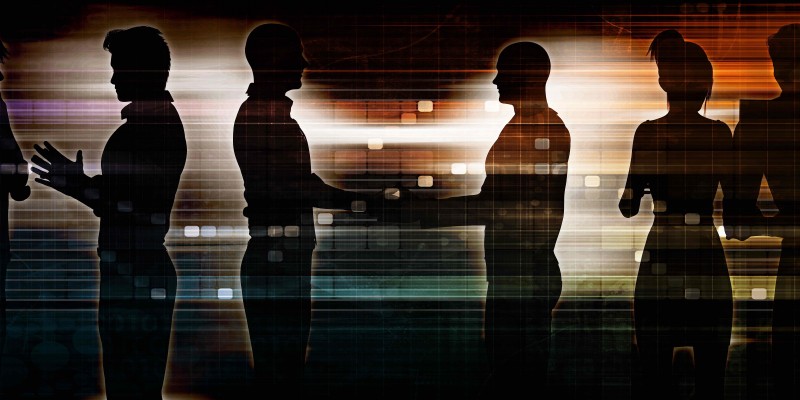 1. Tap Into LinkedIn
One of the fastest ways to begin generating real estate leads with a referral network is through LinkedIn. With more than 433 million active users, LinkedIn centers around communication and establishing working rapport with individuals, helping users to manage their professional identity, as well as build and engage with their network. The networking site allows investors to search users by name, position, company and group, as well as engage with users by liking, commenting and sharing their work. In addition, investors can join groups to access other like-minded individuals. The ability to instantly connect with a diverse database of contacts is an invaluable tool for investors and shouldn't be ignored.
LinkedIn continues to grow as a dominant force in the real estate sector, which is allowing investors to not only create valuable business relationships and partnerships, but also generate online leads. It can be used to build authority and trust among others, as well as ensure your online brand identity flourishes.
2. Cross-Promote
Another way to cozy up next to your business contacts is by cross-sharing their services. These small acts, like giving someone a shout out on social media or promoting a piece of content they shared, can go a long way in networking terms, as the goal is for the recipient to return their appreciation.
Building a lasting business relationship is a two-way road, with both sides having to participate and contribute. Whether sharing someone else's content or simply offering a referral of your own, the key to building a successful real estate referral network is by sharing the wealth.
3. Start A Referral Program
The best do-it-yourself option to generating real estate leads is by starting a referral program of your own. By offering incentives, investors will help to encourage loyal customers to recommend their services, as well as produce a multitude of long-term interest moving forward. For those looking to stimulate their flow of referrals coming in, including the amount of real estate leads, one of the more sure-fire methods is by incentivizing the person's purpose for doing so. By giving people a reason to recommend your business, it will almost always catapult them into action.
4. Make It Really, Really Easy
If people like your business, they'll most likely want to leave good feedback. However, if the process is difficult or time consuming  you can count them out. The quickest way to generate real estate leads through referrals is by making the process as simple as possible.
Investors need to utilize their website, social media profiles and content to add links to their review sites. That said, it's important for investors to use the right marketing tools in order to ask the right questions. Make sure your landing page or survey page is digestible for readers. Help your audience figure out how to describe the experience and service by asking them questions to answer.
5. Just Ask
Far too often, investors are either forgetful to ask for referrals or fearful of the response they'll get. Don't be. Asking someone to recommend your services won't tarnish how they view you, but rather reveal initiative and self-worth. If you're proud of the work you perform, it shouldn't come as a surprise to anyone when you inquire whether or not there are others that could use your help. Ask and you shall receive. As an investor just starting out, it's important that you ask for referrals — and not just expect them.
In order to produce quality real estate leads from referrals, it simply comes down to establishing a strong networking foundation in the beginning. Although the process will requires hundreds of people, conversations and handshakes, it only takes a few relationships to unlock a wealth of benefits. Remember, the more seeds you plant, the better chances of your harvest.