Key Takeaways
Many would argue that the view is the most important element of a winter vacation property, not the address.

The best way to check out a potential vacation rental property you might want to buy is to try it out as a tenant, first.

Not all rustic winter vacation rentals will come at a bargain, so be sure to budget accordingly.
---
The winter months aren't just a great time to get together with family and celebrate the holidays, they are also a great time to purchase a winter vacation rental property. The winter real estate market can offer real bargains for the savvy investor, and having a few winter home buying tips under your arm as you look for that vacation rental to add to your portfolio can be a great use of your down time in the winter months.
What should you look for when attempting to purchase a winter vacation rental property? What skills do you need to cultivate when learning how to buy a vacation rental in winter? And what winter real estate market trends can you align yourself with to ensure your investment bears eventual fruit?
One of the most important keys is to realize is that the view is more important than the address. Also, you want to realize the rustic look doesn't mean affordable – quite the contrary, in fact. And, of course, you want to try out any rental property (and its environs) before you buy.
Here are four keys to consider when buying a winter vacation rental property.
Beginner's Guide To Buying A Winter Vacation Home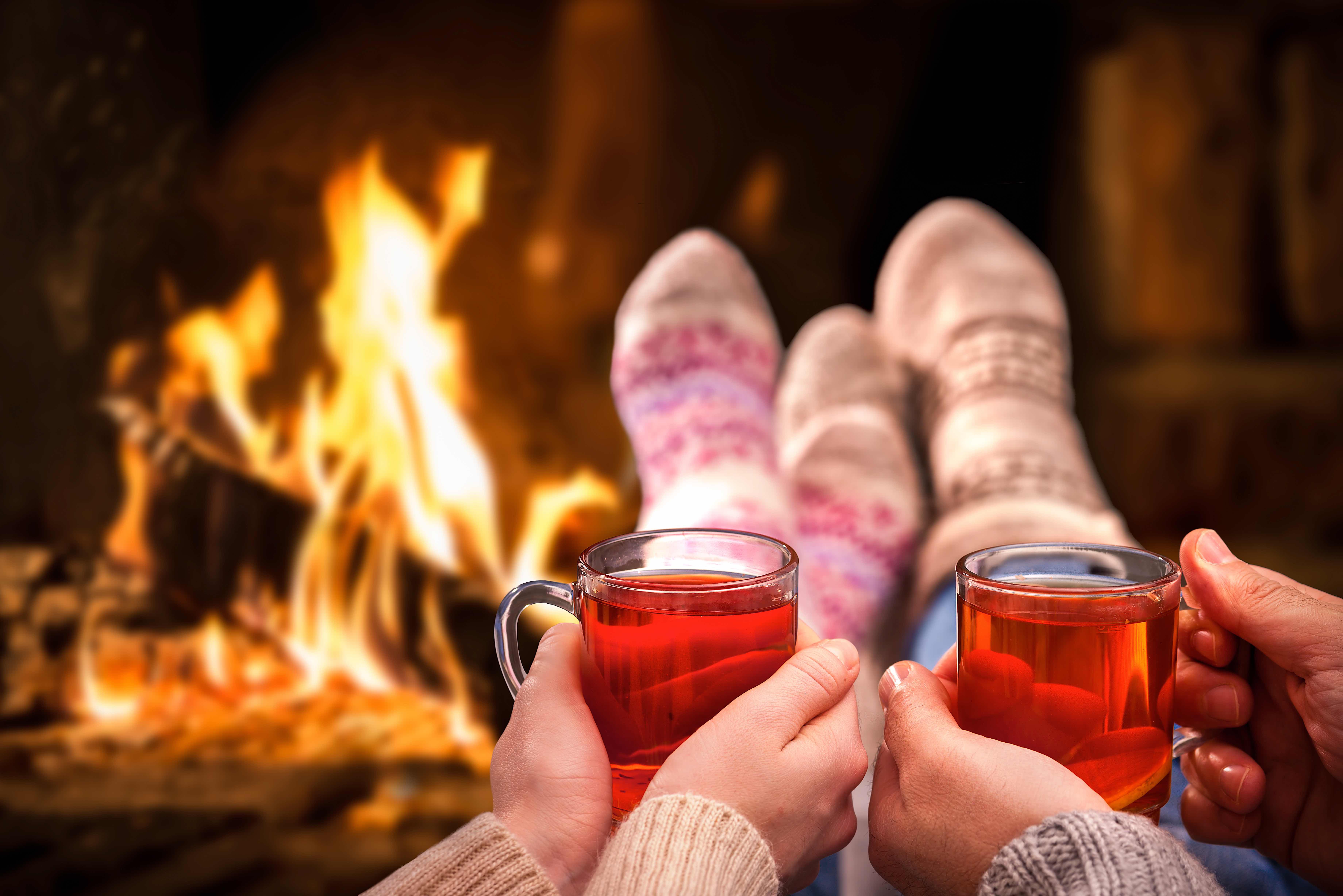 1. It's All About The View
No doubt you've heard the old adage: location, location, location. And it is true with winter vacation rentals, to a point. Location is important, but at a more granular level. The view at your winter vacation rental is often more important than the exact address that rental is located at.
This is because, when marketing your winter vacation rental, nothing sells quite like an amazing view. Even if your property is a bit outside of town — and just a little further away from all the recreation activities — having a stellar view can often make up for it. (They call them vacation getaways for a reason, they are meant to get away.)
You can often find a property at half the price that you would in a more exclusive and expensive neighborhood. As long as the view is stunning, and gives you something compelling to show on vacation rental websites, you'll be in better shape than chasing after that ritzy vacation home neighborhood everybody is clamoring for.
2. Rustic Doesn't Mean Cheap
You may think that winter vacation home with the rustic look, heavy timber, exposed beams and decorative columns in the middle of a living room is quaint, but that doesn't mean it makes the cost of acquiring the property a steal.
In fact, winter vacation homes are generally more expensive than other types of vacation properties, not only because that "mountain cabin" look can be pricey from a materials standpoint, but there simply isn't enough inventory in some of the more remote areas where cabins of these type are often found. (In some of the more desirable areas, the biggest competition for inventory is not other investors, but the federal government.)
This doesn't mean that a bit of extra acquisition cost is always a sunk cost. Depending on the area, winter vacation rentals can steadily increase in value year-over-year. It's important that you crunch the numbers and know what you're getting into.
3. Always Test-Drive First
Just as you would not purchase a brand-new car without taking it around the block a few times — and doing your comparison shopping — it's important that you "try before you buy" when it comes to a winter vacation rental.
Whether you're buying a winter vacation property to add to your portfolio, or simply looking for something to add to your yearly itinerary, it's vital that you check out the property and the locale for at least one season before committing with serious, long-term dollars.
If you can rent the exact property you're looking, all the better. Book an extended week at the rental property you're hoping for, and go over it with a fine tooth comb. Even if you can't rent the exact property, you want to spend serious time in the area you're thinking of buying in.
Is it accessible in the winter by all vehicles, or do you need a 4×4 to get through? How much do things like snow removal and propane tank refueling cost? Is there a place nearby to get supplies? Are things like freezing pipes a common occurrence?
Before you plunk down your hard-earned money for an investment property that you hope will pay future dividends, you want to be sure you've exhausted your research capabilities to ensure the property is a good fit for your needs.
4. Be On Your Best Behavior
Winter vacation rentals are often nestled in close-knit, small communities where everybody knows each other, and outsiders are viewed with a mix of suspicion and judgement. Therefore, when you do "audition" a potential rental property, be sure to always be respectful and courteous in all your dealings.
When you pop in for a coffee at the local café, be patient and polite, even if the barista behind the counter is taking a bit longer than expected. If you do need to buy a few things, avoid the chain stores and instead go for local, home-grown businesses to frequent.
And, of course it goes without saying: when renting a property, do not leave trash or any kind of mess to clean up. Nothing will get you a bad reputation with the locals quicker than leaving a trashed rental in your wake.
If you do end up purchasing an investment property in this locale, you may find yourself in a pinch at some point (our pipes have frozen over, your septic system isn't working, etc). Being able to depend on the kindness of neighbors can go a long way toward making your transition to a winter rental property owner a smooth one.
Have you taken a swing at buying a winter vacation rental property? Did you learn anything from the experience? Let us know in the comments below.