Whether you'd like to make a little extra income on a second home or are looking to broaden your real estate investment portfolio with some full-time vacation rentals, there are quite a few business elements one must master to run a successful (and profitable) vacation rental venture.
From learning how to buy a vacation rental — or better put, how to buy the right vacation rental — to creating automated systems that keep your summer vacation rentals running smoothly, it's important to have a clearly-defined strategy that keeps your investments compliant and cost-effective. When you think about it, it's not that different from running any other kind of business.
Whether you're a seasoned veteran with tons of vacation rentals under your belt, or are simply looking to rent out your winter cottage for a few weeks a year, here's what you can do to systematize your vacation rental business like a savvy entrepreneur.
3 Keys To Running Your Vacation Rentals Like A Rock-Star Business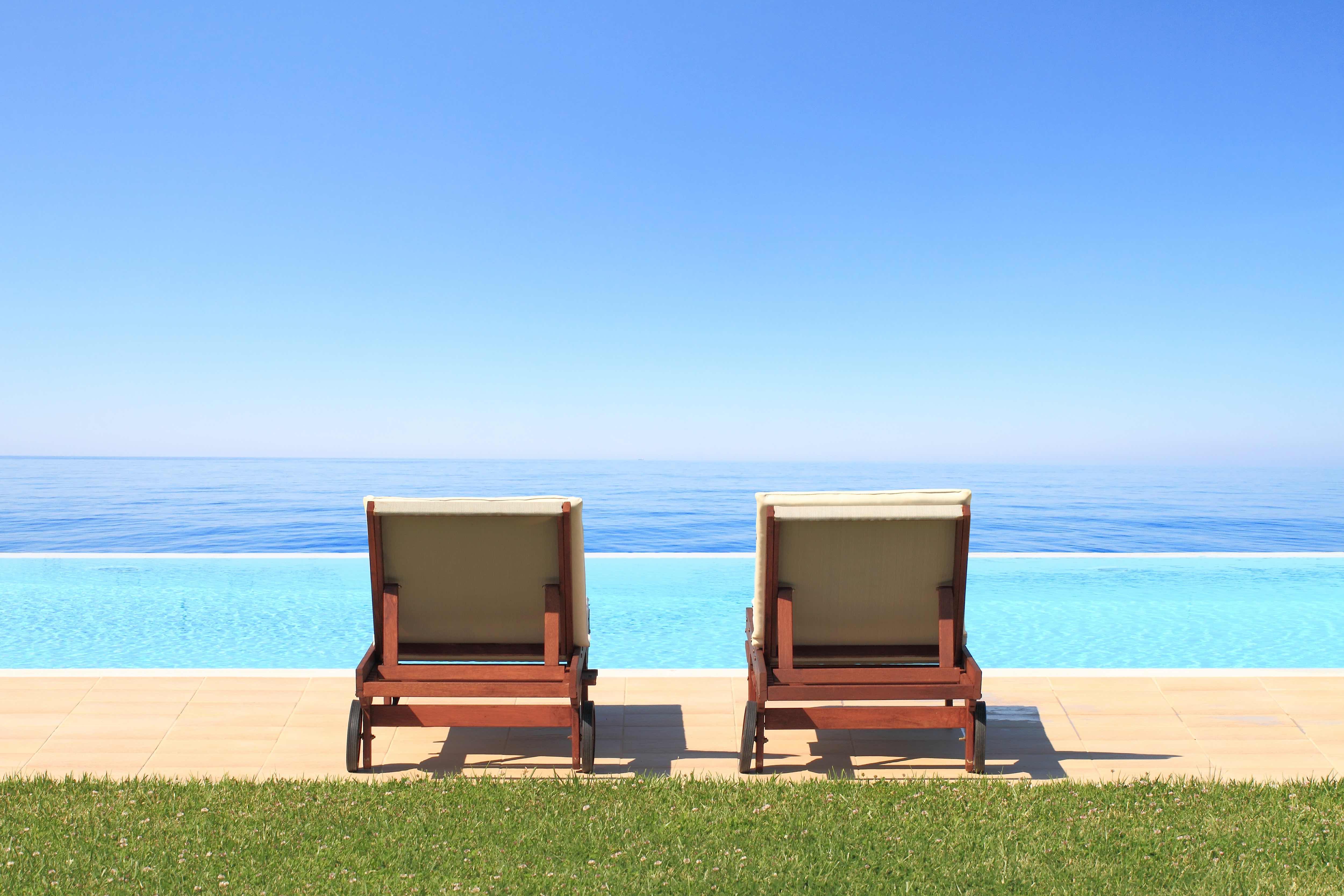 1. Risk Evaluation System
One of the most important aspects of running a business, based on income generated from vacation rentals, happens long before the tenants arrive and the checks come in. Namely, it's learning how to buy a vacation rental, the smart and effective way, that lets you take advantage of returns, without incurring huge risks.
Though many would-be vacation rental owners obsess over many nuances, a more sensible approach is to look at the process strategically. Prospective vacation rental owners need to learn how to evaluate risk and understand all implications of a potential vacation rental property. This includes answering questions such as:
What's the average nightly rate guests are currently paying in a given market?
How many nights a year should/can the property be rented?
Are there any major upcoming construction projects or developments that could change the vacation landscape in that market?
If the vacation rental never increased in value (it does happen), would you still be able to reach a positive return on investment (ROI)?
Are you prepared for jumps in Homeowner's Association (HOA) fees or costs associated with the property? (If the vacation rental property has HOA fees, chances are, they will go up.)
2. Property Management Systems
If you've had a chance to read the bestselling book The E-Myth: Real Estate Investor by Michael E. Gerber, and FortuneBuilders' own Than Merrill and Paul Esajian, you'll no doubt have heard the concept of the "technician, manager and entrepreneur."
The gist is this: Your goal, as an entrepreneur, is not to run your business, but rather to own your business. Yes, you have the ability to "manage" and execute all the "technician" duties required, but your primary focus is to be an entrepreneur (not a competent employee).
With a real estate investment, this means delegating many of the property management duties to other individuals, so you can focus on marketing your property — not changing the light bulbs in the patio.
A couple of key areas to look at:
Property management: Unless you're in close proximity to your vacation rental (even then it's not always ideal), you'll most likely want to find a reputable property management company to handle all onsite maintenance.
Third-party cleaning service: Many vacation rental owners loop in the cleaning service duties under the property manager's to-do list. But it's almost always better to find a dedicated, third-party cleaning service who specializes in ensuring your property looks its absolute best for guests.
Automated amenities: Little things can make a huge difference, especially to folks interested in vacation rentals. Creating systematized instances where you can offer above-and-beyond amenities (even something as simple as bottled water or hot chocolate can do the trick) will make a big impression on your guests.
3. Marketing Systems
As the old business axiom goes, "nothing happens until somebody buys something," and this is doubly true for your vacation rental. All the fancy amenities in the world won't do much for your bottom line unless guests are discovering your vacation home and booking their stay.
The key is to have them "discover" and "book" — in that order. When it comes to putting your vacation rental in front of the eyeballs of possible guests, here are some tips to guide you:
Vacation listing sites: Examples of these include VRBO, Airbnb, Home Away and Rent Like a Champion. They all have pluses and minuses. VRBO is great for hot destinations, but has a high annual fee; Rent Like a Champion is ideal for rural or college-town properties, not so great for urban spots. (Check out our vacation rental listing site guide, for more information.)
Vacation rental website: Don't depend on the big sites to do all the heavy lifting for you. Create a dedicated vacation rental site that houses videos, photos and testimonials that help sell your property to would-be guests.
Social media: Your goal is not to get your vacation rental promoted on every social media channel. Instead, choose a few platforms you know and enjoy — Facebook and Instagram were made for vacation rentals — and share photos and videos that convey a feeling of awe and wonder people can experience when staying at your vacation home.
"Always Be Selling"
As the great Babe Ruth once said, "yesterday's home runs don't win today's games." And while he may not have been an expert in vacation rentals, he did know success requires constant effort and the flexibility to change tactics.
The more able you are to instill systems and strategies in your vacation rental business that rely on data and results (not just emotion), the more you'll not only be able to carve out a nice source of side income, but master that elusive thing known as small business entrepreneurship.