The "Crusher of the Month" is a peer-voted award given to team members who excel and inspire others to step out of their zone and perform at a higher level.
What Zeth's peers say about how he embodies the CORE values:
"Zeth has been one of the top performers for his team. He's been with the team a few months, but he's consistently exceeding his goals and always brings a positive outlook every day."
"Zeth is always willing to go above and beyond to help our team whenever we need help. Zeth has provided solutions and new innovative ways on improving our systems and processes. His can do attitude has been infectious to the team and has pushed us to new all-time records!"
"I have been blown away by the production and growth in Zeth's short time being here. He takes direction and follows through. He does have the FortuneBuilders Spirit and attacks 8 days a week"
Zeth would like you to know that…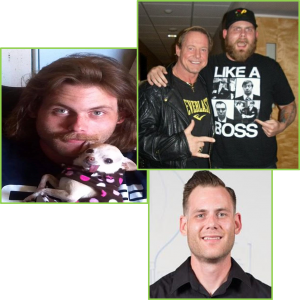 I have been with FortuneBuilders for 4 wonderful months!
I like to partake in the most frugal of travel methods. I look everything up on Google Maps. Just this morning I was in Australia then took a quick turn to Singapore. Thanks Google!
I was able to check one of a large bucket list items a number of years ago. I met Bob Saget. That's right. Danny Tanner from Full House. He smelled delightful.
Here's how I CRUSH it every day:
I commute over 20 miles each way to work and have yet to have a single traffic related incident!
I also aspire to put a smile on the face of everybody I come in contact with. If this didn't make you chuckle, come on up to Tuition Support and I'll tell you a joke!
Ethics & Integrity * Inspire * Lead * Educate * Crush it