In addition to rehabbing and renting, wholesaling is one of today's most popular real estate exit strategies, which begs the question: How do you market a wholesale deal? Thanks primarily to the relative ease of most wholesale deals, new investors will typically choose to wholesale properties before rehabbing. The initial investment (both time and money) is considerably less than its rehabbing counterpart. More specifically, however, wholesaling is an exit strategy where investors find a discounted property, get it under contract, and sell it to an interested buyer for a profit. Investors never actually own the subject property but act as the middle person to connect sellers with buyers. As a result, a wholesale investor is both an expert marketer and a savvy networker.
Marketing your wholesale deals is contingent on three things: providing potential buyers with informative details, informing those on your buyers list that a property is for sale, and making sure it is visible to the general public. The concept is relatively simple, and for good reason—it just is. However, the devil is in the details. Whether or not marketing your next wholesale deal to a buyers list pans out the way you intended depends on the strategy's execution. That said, there is a system that is capable of eliciting proven results. If you want to market your wholesale deal to a buyers list, several steps must be taken.
What Is A Wholesale Deal?
A wholesale deal is a short-term real estate investment strategy typically utilized by investors to realize relatively fast profits. In their simplest form, wholesale deals will task investors with finding properties that can be purchased for less than their market value. Once a deal has been identified, wholesalers may execute one of two wholesale strategies: the "contract assignment" strategy or the "double close."
As its name suggests, the double close strategy will have the investor buy the home from the seller so that they may turn around and sell it for a profit to another investor in a short period. The assignment of contract strategy, on the other hand, won't require the investor to purchase the home at all. Instead of purchasing the property, wholesalers may sign a contract with the property's current owner, which gives the investor the sole right to purchase the home. Otherwise known as a purchase and sale agreement, the contract may then be sold to a subsequent end buyer for a small profit. That's an important distinction to make, as the assignment of contract strategy will have wholesalers sell their rights to buy the home (not the home itself).
---
[ Thinking about investing in real estate?
Register to attend a FREE online real estate class
and learn how to get started investing in real estate. ]
---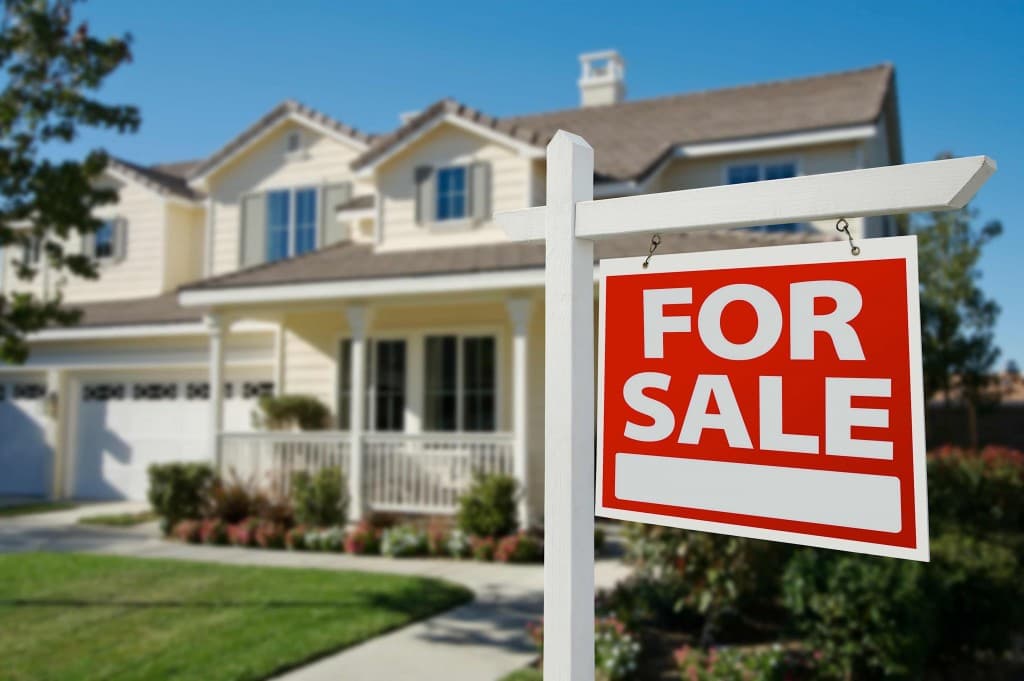 Wholesale Deals In 4 Steps
Now that you've received an overview of what wholesaling means in real estate, you must be wondering exactly how to break into the industry. The steps of wholesaling itself are actually easy, but it's the mastery of the individual steps that can be the hard part. However, those who are willing to mind their due diligence, spend time conducting research, and putting in the effort to master their marketing and communication skills are well-positioned to achieve great success. If this sounds like a challenge that you're up for, then get started by familiarizing yourself with these 4 steps:
Find a property

Build a buyers list

Negotiate

Close the deal
1. Find A Property
The main goal of wholesaling is to find properties that are being sold low enough that you can quickly assign the contract to an end buyer while leaving enough room for your finder's fee. The most effective way to find undervalued properties is by searching for motivated sellers through a combination of marketing tactics. Possible campaigns include direct mail and bandit signs, but remember that you need to be consistent to bring in potential leads. Combine campaigns and track your results to ensure you regularly find wholesale properties. Here are a few strategies to help you get started:
Driving For Dollars: Drive around your target market looking for potentially vacant or distressed properties. Look up the address to find details about the ownership.

Direct Mail Campaigns: Launch a direct mail campaign to target motivated sellers, just be prepared to follow up multiple times.

Bandit Signs: Place bandit signs in your area with contact information so sellers can reach out to you. Remember to consult local laws before making your signage.

Create An Online Presence: Create social media accounts and a simple website for your real estate business so leads know how to reach you.

Listing Sites: Check websites that pull from the MLS for possible REO properties or foreclosures.

Network: Leverage your real estate network for potential leads, and make sure you consistently form new relationships with people in the industry. You never know who will lead to your next deal.

Board of Realtors: Try going to your local Board of Realtors to obtain the right contracts. They may be able to put you in contact with motivated sellers (or, in some cases, investors who will be your end buyer).
2. Build A Buyers List
Finding a great property is no use if you don't have an end buyer ready in time. Successful wholesalers encourage the momentum of their businesses by building and maintaining an active buyers list. You can think of this as a Rolodex of real estate professionals who are actively interested in purchasing off-market properties. Buyers lists are generated by extensive networking, such as attending auctions, meetings and events, and marketing campaigns. Visit this resource on how to best go about building a wholesale buyers list.
3. Negotiate
Once you've identified a motivated seller who is willing to sell their property for below market value, it is time to try your hand at negotiation. First, do your research and determine what the owner owes on the property if they have any outstanding liens and additional moving costs. Then, get ready to make an offer on your wholesale deal. You'll want to leave plenty of room for negotiation, so make your initial offer low. Experts recommend anywhere from 40 to 60 percent below the asking price. Just remember, distressed homeowners want to sell their property at the end of the day. It's always possible to come up with a mutually beneficial agreement. Brush up on your negotiation skills by studying the psychology of real estate negotiation.
4. Close The Deal
Last but not least, you will get ready to close your wholesale deal as soon as you reach your agreement with the seller. You will need to clarify to the seller that you are not buying the property yourself but will be selling the contract to a third party. The contract should include an assignment clause that allows you to do so. If you cannot find a buyer within a set amount of time, the contract will expire. Once you find your buyer, it is time to collect a deposit and assign the contract. Then, work with a reliable title company to order title insurance and prepare all necessary paperwork for all parties to sign. Once you have reached your real estate closing, you can expect to be paid your portion within 30 to 60 days.
How To Find Wholesale Real Estate Deals
Wholesale deals have become synonymous with today's most popular exit strategies. Few exit strategies, for that matter, can compete with the return on investment and risk mitigation awarded to wholesale investors. On top of that, the relatively low level of capital required to wholesale is attractive to new investors with less experience. If that sounds like something you might be interested in, here's a few tricks to find wholesale deals of your own:
Direct Mail: As its name suggests, direct mail marketing is the most direct method of marketing to homeowners. This particular strategy will have investors create a drip marketing campaign that targets a specific audience (usually distressed homeowners). A consistent direct mail campaign can prove highly effective, especially with a curated list of contacts.

Real Estate Meetings: Real estate meetings are full of individuals with access to the information you may need. There's always someone looking to sell, buy, or invest. That said, there's almost always someone who has a potential wholesale deal or at least knows someone who does. As an investor, it's in your best interest to attend these meetings and find out for yourself.

Local Marketing: Marketing doesn't need to be prohibitively expensive. Investors can implement several affordable marketing campaigns in their neighborhoods. Bandit signs, for example, are a cheap way to let others know you are wholesaling. You don't even need to post bandit signs. Try contacting the numbers on pre-existing signs and network with the investors on the other side of the phone. There's a good chance they can point you in the right direction.

Social Media: A proper social media campaign can reach thousands of people with a single click. Therefore, wholesale investors are only hurting themselves if they don't take advantage of these online portals. Take a minute to set up a social media marketing campaign, and your marketing efforts will thank you.

Website: Websites are a critical component to wholesaling real estate. At the very least, a proper website can increase your exposure as a wholesaler tenfold. An online presence enables investors to collect leads during all hours of the day without any additional work being put in. An automated website is efficient, and investors are only making their jobs harder if they aren't using one. The simple answer
How To Find Buyers For Wholesale Deals
Any investor serious about making a name for themselves in the wholesale industry needs to have a buyers list. However, those who are new to the real estate landscape may not be in a position that has buyers lining up to purchase their properties. If this is you, don't worry; you are not alone. It is important to note that every investor started somewhere, and none started with a buyers list. Fortunately, there are ways to market your wholesale deals that don't include referring to past contacts. While building a buyers list should be your ultimate goal, several viable marketing options don't involve talking to previous contacts, not the least of which include the following strategies:
Craigslist: Try posting an ad on Craigslist under the "Real Estate For Sale By Owner" section to garner the attention of potential buyers. End-buyers are constantly on the lookout for new wholesale deals, and Craigslist offers yet another way to get in front of interested buyers. It is even worth posting ads when you don't currently have deals, as you can add those who call and inquire to your buyers list. At the very least, they will represent an interested buyer.

REI Clubs: Real estate investment clubs are full of investors looking to both buy and sell. There is absolutely no reason not to expect to find potential suitors for your next wholesale deal at a meeting filled with people who exclusively work in real estate. There are plenty of REI clubs full of potential buyers, so go prepared to "sell."

Facebook: Facebook is still the largest social media platform, which gives its users the largest potential reach. As a result, anyone looking to find buyers for a wholesale deal can significantly increase their odds by posting a simple message on their profile.

Auctions: Real estate auctions are full of people looking to buy, which means the odds are in anyone's favor who is looking to find a wholesale buyer. At the very least, you will know the majority of attendees at an auction are looking to acquire real estate, so it can't hurt to ask which type of property they are looking for.
4 Ways To Market Wholesale Deals
If investors already know how to find buyers for their wholesale properties, they are well ahead of the game. However, several wholesale real estate marketing strategies may elevate their business to a whole new level. If you want to market your deals with a higher level of success, try implementing some of the following strategies:
Organize your buyers list

Create a marketing package

Offer deals to your most serious buyers first

Send out email blasts
Organize Your Buyers List
The best wholesale deal investors are well aware of the fact that their most trusted marketing asset is none other than their buyers list. No other tool can sell a wholesale deal more efficiently than a list of interested contacts with which you have already developed a working rapport. That said, not unlike any other tool real estate wholesalers have come to rely on, a proper buyers list must be cultivated, maintained, and organized. If yours isn't, I highly recommend doing so before you even consider taking on your next deal.
Provided your buyers list needs an overhaul, don't hesitate to do a little spring cleaning. Be sure to update where necessary, but consider getting rid of contacts that are no longer worth keeping. Their presence on your list makes it less efficient and therefore expendable. Say, for example, your list consists of a lot of old emails. If, by chance, they are no longer valid by chance, there is a good chance they are hurting your deliverability rate. The valid emails on your list could end up being ignored without you even having any clue.
Once you have determined which contacts are worth keeping, it's time to perform some routine maintenance. Double-check that you have all of the information you need. Are you fully aware of the types of deals each contact is interested in? Are they even interested in a wholesale deal? Keep on top of your contacts, and be mindful of their intentions. The more you know about what they want, the easier it will be to offer them a deal in the future.
With that in mind, you must also understand that peoples' intentions change periodically. What may have been a priority for them last week could no longer have any relevance. That's why it is important to remain in constant contact with those on your list. Regularly engaging with the contacts on your list is just as important as maintaining the list itself. Send out emails with updates to those who may be interested, or even to catch up. Doing so will not only allow you to keep up with what the people on your list are looking for, but it also has the potential to keep you at the forefront of their minds—something I have yet to find a better replacement for.
At the risk of sounding cliché, how you do anything is how you do everything. Get in the habit of asking for all of the information you may need in the future. It could be the difference between landing a deal and not.
Create A Marketing Package
I want to be clear here; the easier it is for prospective buyers to digest the information you place in front of them, the better. Any attempt to barrage them with numbers and data that don't have any context may scare them away and could potentially prevent you from making the connection you had hoped for. Instead, you need to gather all of your information on a property and combine it into one concise, easy-to-read packet. In other words, you need to make it easy for any potential buyers to make a decision.
Your main priority should be to provide them with information that is easily accessible and quick to digest. Time is money in the real estate industry, and the sooner they can come to a clear decision, the better. I recommend printing out the following information and creating a wholesale deal marketing package:
Deal Terms: In addition to the property's physical location, lay out the numbers of the deal: the sale price, the estimated repair cost, and the after repair value. It can't hurt to include the date you hope to close by or which types of offers you are willing to entertain.

Property Card Information: This is another way of identifying certain details about the property. Print a PDF of the tax assessor's field card and include it in your packet.

Images & Videos: I highly recommend including as many pictures and videos of the property as you can. Remember, the key is to facilitate a timely transaction. The more pictures they have to base their decision on, the sooner they will be able to make a decision. There should be no less than 15 pictures documenting every square inch of the property.

Repair List: Include a list of the repairs you believe are needed. I have found that the repair list I use when analyzing the property for the first time comes in handy. Essentially, you want to let people know what they can expect.

Comparable Sales: The best way to identify how much a property may sell for after repairs have been made is by offering "comparables." Otherwise known as "comps," include at least three properties in your packet that are close by and have sold recently. When using comps, be sure to include only those that bear a similar resemblance to the subject property. Comps should simultaneously be within close proximity to the subject home and share many of the same amenities and characteristics. It is also important to find a recent comp, meaning it was sold and bought within three to six months. That way, they have an idea of what to expect to sell the home for.
Offer The Deal To Your Most Serious Buyers First
The next time you attempt to wholesale a deal to your buyers list, I can assure you it is in your best interest to offer it to your most serious buyers first. While the number of people you intend to inform could vary depending on the type of property, I highly recommend starting with 5 to 10 buyers that you know are both interested and capable of closing fast. It's not a coincidence that many investors tend to sell to the same buyers over and over. Once you have developed a working rapport with a trusted individual or company, you will understand this relationship's importance.
Real estate, as I am sure you are aware, is a people business. If you can become a trustworthy wholesale supplier to a select few buyers, there is no reason for them not to continue doing business with you. In the end, everyone wins, and you most likely already have a buyer lined up before the property is under contract.
Send Out An E-Mail Blast
If your most serious buyers pass on the opportunity, there is always the chance someone else on your buyers list will be interested. After all, that's what it's there for, right? However, instead of calling each potential buyer, send out a massive email blast. There is no better way that I am aware of to reach such a broad audience in such a short period.
Ideally, the email blast will direct them to your website, where they can gain access to all the information I mentioned in step two. However, for the email to work, they must first open it. Provided you have maintained a working rapport with those receiving the email, this shouldn't be a problem. If the opposite is true, you will need to come up with a catchy headline. You must enable your email to stand out from the myriad of emails they are likely to get daily.
One thing I like to do is to send a follow-up email immediately after someone accepts the deal. In doing so, a sense of urgency is created, and people will presumably act faster upon receiving your next email if they know someone else capitalized on a deal that was offered to them.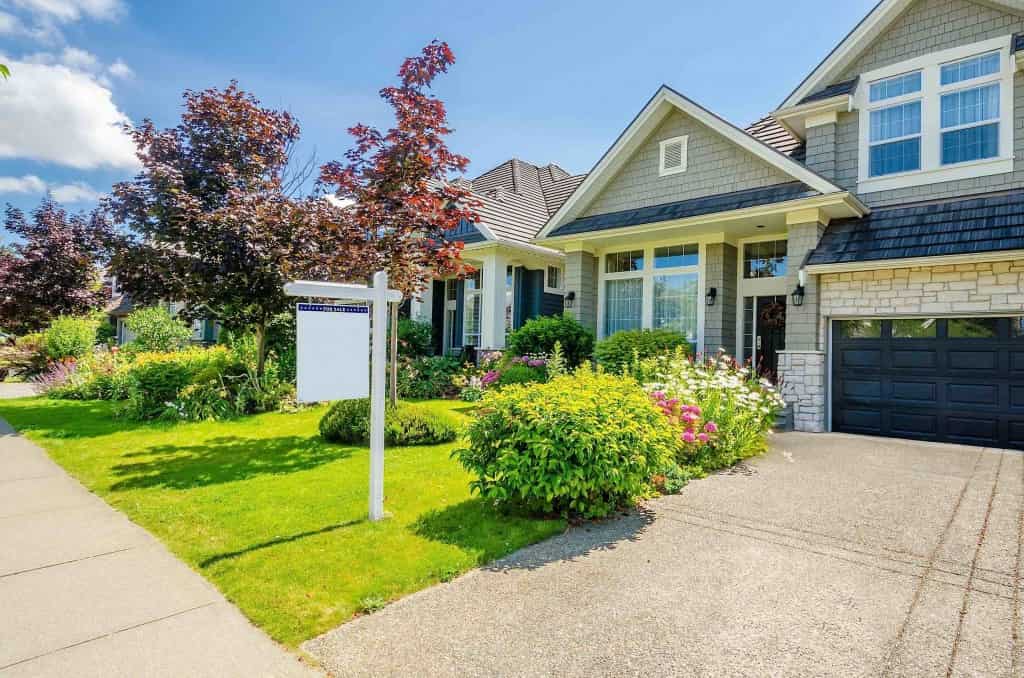 What Wholesalers Should Be Careful Of
The law states investors must be a principal participant in a wholesale deal. In other words, investors intent on wholesaling real estate must act as the principal buyer attempting to complete a deal with a homeowner. The investor must act as the principal seller when it comes time to part ways with the property. I want to make it clear here: The investor must always act as the principal in each part of the transaction.
Not only that, but wholesale deals need to exercise an inherent degree of transparency. The language in which a wholesale deal is written needs to be clear and concise, leaving no room for ambiguity. To make a deal as transparent as possible, therefore abiding by all the rules set forth in your area, be sure to always include relevant agreement language that's permissible or required in your specific market area.
Only Market The Purchase Agreement
Purchase agreements do not give investors title to the property. Instead, a wholesale deal gives them the right to buy the property at the previously agreed-upon terms. Therefore, investors must be careful what they market and sell moving forward. They can only market and sell the purchase agreement itself (not the subject property). More importantly, however, you will need to disclose that you are a contract holder (not the owner on title) on all marketing material. The disclosure shouldn't leave any questions about who you are in the transaction: someone selling a contract or purchasing the property and reselling it.
Most states require licensed agents to disclose their position as a licensed real estate professional when they enter into a contract with a buyer or seller. You must, therefore, disclose your status as a licensed real estate agent. You must also clearly communicate that you are acting as a principal/direct buyer to purchase the home in the transaction.
Common Mistakes Wholesalers Make
As the gateway into real estate investing, new wholesalers often underestimate the process. While the easiest exit strategy in the industry, assuming it is easy is a mistake in and of itself. Whenever there is this much money on the line, due diligence must be minded. Therefore, you can't underestimate how involved the process is. To that end, investors should know what they will do every step of the way, which leads me to my next point: having buyers lined up. A truly great wholesaler will already have buyers lined up. Investors who don't run the risk of losing the deal.
Summary
Wholesale deals represent one of the best ways investors can break into the real estate industry. Due, in large part, to their low barrier of entry, wholesale deals are the preferred exit strategy for new investors. However, it is worth noting that while easier to execute than their rehab counterparts, they still require acute attention to detail and hard work, namely, finding buyers for your respective properties. Fortunately, the strategies listed above should make things a lot easier.
Marketing wholesale deals is contingent on three things: providing potential buyers with informative details, informing those on your buyers list that a property is for sale, and making sure it is visible to the general public.
A wholesale deal represents the easiest way to break into real estate investing.
Wholesale property buyers are abundant if you know where to look for them.
---
Ready to start taking advantage of the current opportunities in the real estate market?
Click the banner below to take a 90-minute online training class and get started learning how to invest in today's real estate market!