Growth is the key to success for any small business owner – especially a business owner investing in the real estate industry. Not to be confused with expansion, growth follows a calculated path that is both risk resistant and designed for success. Expansion, on the other hand, prioritizes rapid development over well thought out planning thus resulting in burnout.
Some entrepreneurs misinterpret the two concepts, which when scaling your small business, you'll want to avoid. Why? Because those who focus on a hasty expansion often realize their business was not ready for a change before it's too late.
Don't automatically assume that just because other competitors in your market are growing rapidly means they are successful. Sure, they are experiencing short term success and thus reacting by hiring new team members, upgrading office spaces, and expensing company vacations. However, taking advantage of an increase in profits without first assessing the current state of your business can lead to disaster before flourish.
Scaling Your Small Business: Is Now The Right Time?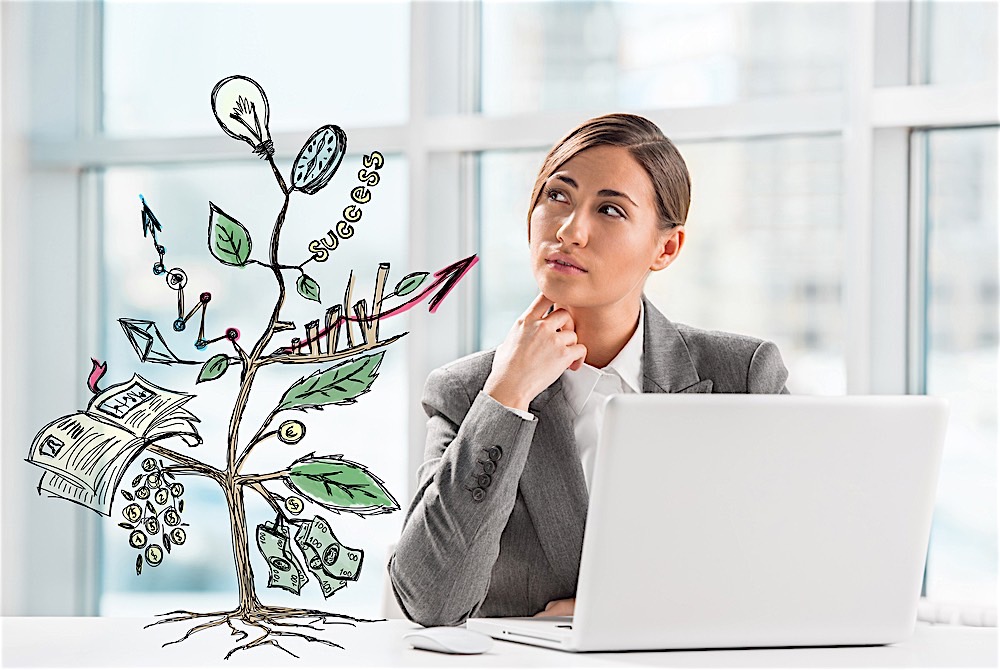 Whether you're hitting a plateau, outgrowing your space, or just ready to take it to the next level, scaling your small business has the potential to help you achieve your goals.
Take the time to answer these six questions, and you may find that the business growth tips you have been looking for were always closer than you realized:
"How will I mind my due diligence?"
Minding your due diligence is an important step to take in any real estate (or business) transaction. Whether you prefer staying up to date on the latest trends and technologies by following certain blogs or attending industry conferences, educating yourself will be the key to your success. You cannot make the decision to scale your business overnight. It doesn't matter if your strategy is sound or hasty, proper planning is crucial if you want to grow at a pace you can handle. It is important to keep in mind that when you launch on your business growth journey, you had better have a structured plan to follow. In other words, look before you leap and just ensure that your business venture will be sustainable.
"Have I automated my lead generation systems? "
There may be a million reasons why you want to scale your business; but, if you aren't generating dependable leads on a consistent basis with minimal work, now is probably not the time for an expansion. When you first get started in the business, it is likely that you will have to put a lot of dollars into your marketing bucket. Whether it's direct mail marketing material, business cards, or bandit signs, these necessities will cost money upfront – and that's okay. Eventually however, you should find a way to automate your lead generation so that, this particular marketing facet of your business doesn't eat up too much of your precious time. The best way to systemize your lead generation is through a website. Building a real estate website is not as hard as it sounds with today's vast array of online platforms. A website allows potential clients to organically find you and voluntarily give you their information – aka you're making money in your sleep. Only then, should you consider scaling your small business.
"Am I doing something different?"
An important question to ask yourself before even thinking about growing your business is how you differ from the competition. If there are other real estate investors in your market, you must define how your business model is different – and superior – to theirs. Are you more customer service oriented? Do you offer shorter closing periods? Do you have a more diverse range of experience. Determine in what area of business you are most competent and drive all your resources towards this differentiation. The goal of your business should be to solve a common problem your target audience faces – filling a void, if you will. Focus on creating your business' brand story and always emphasize how your mission will better align with a customer's vision.
"Where do I see myself in 5, 10, and 20 years?"
The most successful entrepreneurs are vigilant about goal setting. While they always focus on the present, they set significant time aside planning for the future – and there is something that can be said for this. Perhaps your business is growing rapidly so you decide it's time to expand – that's great, but will those customers be here in a year? In five years? In 10 years? If the answer is no, or you're unsure, it might be smart to think twice before committing to growth. This should not keep you from scaling your business, it just means that you should create a timeline and set goals for yourself to accomplish in order to stay on target for sustainable growth. Here's an exercise to try: write down a list of 100 ways expanding your business could fail – or might be challenging – and subsequently write down solutions for every potential problem. This way, when a challenge arises, you'll be well equipped to solve the issue.
"Am I currently overwhelmed by my workload?"
It doesn't matter what business you own, your motto should always be "quality over quantity." Eventually, once your business gains traction, you will have more work than you can handle. This will lead to you feeling overwhelmed and ultimately, sacrificing quality. If you see yourself missing deadlines, being inconsistent, or saying "no" to new customers due to an over-stuffed workload, it's time to prioritized business growth.
"Do I have the capital, technology, and resources?"
You may think you're ready to grow your business, but are you ready financially? If the answer is "not yet", that's okay – "not yet" doesn't mean "never." However, if scaling your business is going to force you to take out significant loans to cover the costs, waiting to expand is not a bad choice. Answer the following questions in the affirmative to find out if you're financially ready:
Will I benefit financially from this expansion?
Do I have enough liquid capital to support this investment?
Will I be able to fund not only the initial expansion but also the new technology and personnel required?
It's not just capital you'll need to succeed, it's resources. Do you have the technology needed to support bigger numbers and more clients? Will you be able to hire the manpower? Delve deep into your finances and create a strict budget if you want real results.\
Scaling your small business can be a great option for those who are ready to handle the increased responsibility. Answer our six questions to find out if that person, is you.