by Than Merrill | @ThanMerrill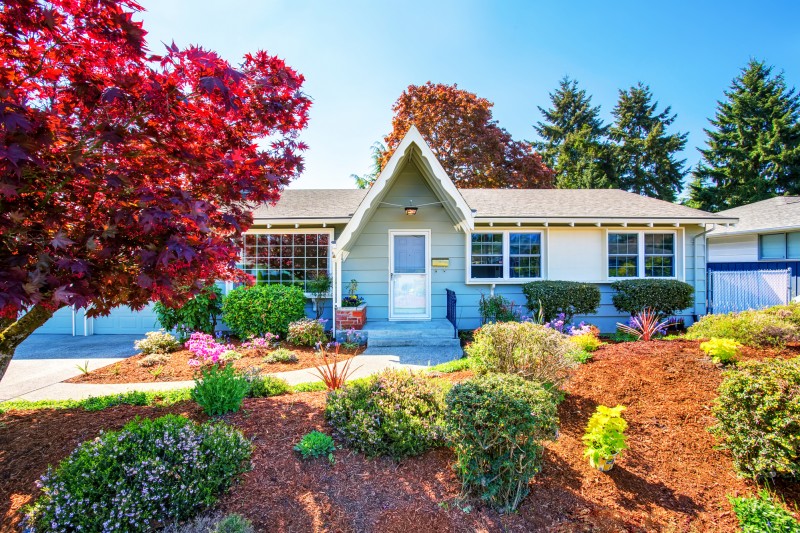 Key Takeaways
An attractive curb appeal can increase a property's value by up to 20 percent.
Keeping your home's exterior maintained throughout the year will entice more home shoppers to enter your property.
Clean gutters, a new front door, and seasonal flowers are three of the most popular curb appeal trends of 2017.
---
Have you ever sold a property and asked yourself, "how could I have sold that property faster and for more money?" Well lucky for you, I know the answer is curb appeal.
When homebuyers and investors drive to neighborhood streets searching for properties, they can really only see the home's exterior. They are forced to make a hasty judgment call about a potential deal (or home) based on one factor alone: curb appeal.
Think about every time you've had to make a first impression…A friend's barbeque, perhaps? A networking event, maybe? Chances are, you probably wished you could've done something differently, said something differently, worn a different outfit; right? If you could re-do a certain "faux-pawed" first impression, would you take advantage of the opportunity? Luckily, if you are a homeowner or investor selling your home this fall, you have full ability to create whatever first impression you want…Using your home's curb appeal. (And luckily, this year's fall curb appeal trends are absolutely to die for.)
8 Fall Curb Appeal Trends To Inspire You This Season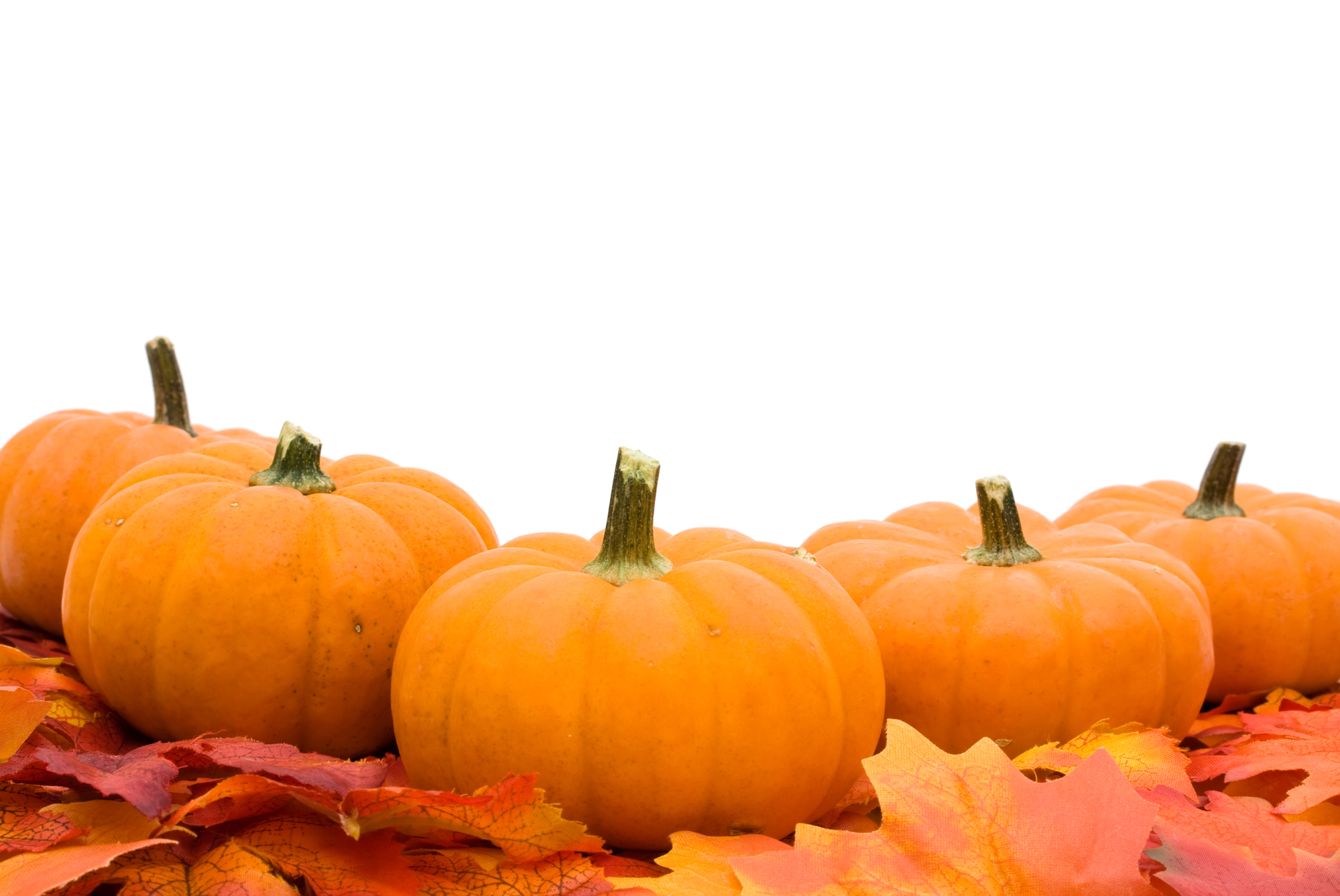 Did you know an attractive curb appeal can boost your home's value by up to 20 percent? As home shoppers grow tired of driving up street after street, they will only be enticed to enter home's whose exteriors are in above average shape. Your property might be flawless on the inside, but if its front yard is not well maintained, the likelihood of it selling is slim to none.
There are plenty of easy (and inexpensive) ways to improve your home's curb appeal. Mowing your lawns, landscaping with greenery, a well-paved driveway, and newly painted garage doors, are just a few ways to keep things fresh year round.
However, if you really want to impress homebuyers this season, adopting a few of these fall curb appeal trends will help you stand out:
1. Clean Up
Cleaning up your home's curb appeal can either be as easy or as hard as you want to make it. As long as you give your front yard a respectable clean (using some good ole' fashion elbow grease), hiring a landscape artist or gardener isn't necessary. Remember, trees shed their leaves during the fall, leaving your home more exposed. So grab your lawn mower, a leaf blower and a hose to impress potential buyers in no time.


2. Make Your Front Door Pop
A bright front door is a surefire way to attract potential buyers, and the fall season is a great time to make the change. While purchasing a brand new front door has the ability to give your home a new look, a simple coat of paint will also do the trick. Try choosing a color that is "warm" (think deep reds, yellows, and oranges) to counteract the decreasing temperatures. Not only will this inexpensive DIY hack differentiate your home from the rest of the block, it will also make your property feel more inviting.
3. Ramp Up Your Exterior Lighting
While fall indicates the start of sweater weather (and the start of the pumpkin spice craze), it also means a lesser number of daylight hours. This change might be good for your sleep schedule, but it certainly isn't ideal for those prospective buyers who can only visit properties after work hours. Avoid this seasonal blunder by ramping up your exterior lighting so home shoppers can see your beautiful property at any time of day! Line your walkway with solar lights (to save money and reduce your carbon footprint) and add one bright ceiling light to the entry way. For an added glow, consider leaving your interior lights on as well.
4. Clean Your Gutters
Dirty rain gutters are one way to make prospective homebuyers say "adios" without a second look. Clean gutters, on the other hand, show people you care about the exterior of your home enough to keep it well maintained. Buyers will likely think, "if their exterior is this nice, so is their interior!"  If you're still not convinced, clean gutters in the fall can translate to an easier winter. No one wants to deal with dirty gutters (or water damage) in the snow!
5. Plant Fall Flowers
Your summer shrubbery might have been beautiful, but will it withstand the chillier fall months? If your answer is no, it's time to find plants that add value to your home, even when it's cold. Nothing improves curb appeal like a pop of color, especially as the clouds and rain start to appear.
6. Check On Your Outdoor Furniture
No one wants their beautiful patio furniture destroyed in a thunderstorm. If your patio (or backyard) is uncovered, be sure your furniture is weatherproof. An inviting porch is a great way to entice home shoppers, but mangled wood or moldy wet chairs will have the opposite effect. Pro tip: If your furniture is not weatherproof, bring it inside or move it to the back yard. One way to deter buyers is by covering your patio with an ugly plastic tarp.
7. DIY Your Decor
Fall season means pumpkins, scarecrows, pinecone covered wreaths and more! And who says you can't decorate your home on a budget? Put home shoppers in the holiday spirit by "DIY-ing" some simple decor. Carve a pumpkin or line your balcony with poinsettia, anything that shows you care about your home. It's important to note, however, to keep things simple. The last thing you want is to scare off a prospective buyer with over-the-top or gaudy decor. (Setting freshly baked cookies on your window seal and wafting the smell towards the driveway never hurt either.)
7. Spruce Up Your Lawn
While fall has the ability to improve your home's curb appeal on its own (think changing colored leaves and crisp fresh air), it can also have the opposite effect. Keep your lawn at bay by mowing regularly and patching up brown spots. A few fallen leaves can be pleasant, but too many can block the beauty (or entrance) of your home. If you don't feel like dealing with your lawn throughout the winter months, consider installing artificial turf. Not only will this incinerate your maintenance needs, it will also save you money in the long run.
🔒 Your information is secure and never shared. By subscribing, you agree to receive blog updates and relevant offers by email. You can unsubscribe at any time.