Key Takeaways
A simple "am I ready to buy a house quiz" can help you determine your preparedness for the commitment of buying a home.
Examine both your goals and your finances when asking, "when am I ready to buy a house."
Don't overlook the nonfinancial preparations necessary to buy a home, such as finding the right real estate agent and learning what to ask at open houses.
---
According to CityLab, in 2016 over 60 percent of Americans owned their own home. Considering the numerous benefits associated with homeownership, it only makes sense to want to join that percentage. However, it is worth asking yourself an important question before attempting to fit in: Am I ready to buy a house? Aspiring homeowners should take time to prepare both themselves and their finances for the process of buying a home.
Quiz: Am I Ready To Buy A House?
After you decide homeownership is a route you want to pursue, it is important to determine your readiness. As a first-time homebuyer, the process can seem intimidating. However, with careful planning and preparation, you can help ensure the process runs smoothly. Take our quiz to determine your readiness for buying a home:

If your score wasn't where you wanted it to be, there are things you can do to prepare yourself. Sometimes it just takes stepping back and looking at the bigger picture. Even if you do feel ready, another look at your finances and personal goals can only help your situation. Buying a home is one of the most important decisions you can make, and it will never hurt to be prepared.
How To Prepare Your Finances For Homeownership
When considering "am I ready to buy a house?", your finances are the first place you should look. Purchasing a home is a big financial commitment, and it will benefit you to have a strong understanding of the process before you ever tour your first property. Through careful financial planning, you can ensure your finances are prepared every step of the way.
Unfortunately, many aspiring homeowners fail to consider that the costs of buying a home go far beyond saving for a down payment. While there is no one size fits all "am I ready to buy a house calculator," careful research can help you premeditate the costs associated with buying your first home. This will enable you to prepare your finances for what may be one of the biggest transactions of your life. Here are a few factors to consider:
Down Payment: A down payment refers to the amount you will pay up front when purchasing a home. It is common to put up to 20 percent down. While the amount may vary, potential homeowners should start saving years in advance. Find out where saving for a down payment falls in our first time home buyer timeline.

Debt To Income Ratio: A great place to start when preparing to buy a house is by estimating a realistic debt-to-income ratio. This refers to how much debt you may be able to take on in relation to your income. Look at calculators such as this one provided by Mortgage Calculator to estimate how a mortgage will factor in to your financial standing.

Closing Costs: As you start to save for a down payment, remember to keep closing costs in mind. These refer to lender fees, legal costs and any expenses that may arise during closing. It will benefit you to factor in closing costs when saving for a down payment; that way, you can help set an accurate budget and stick to it.

Up-Front Renovation Costs: While you may be dead set on finding your "dream house" the first time around, it is not uncommon to want to make a few cosmetic fixes after buying your first home. While these costs can wait, in theory, the perfect time to paint or replace any floors is before you move in.

HOA Fees: Depending on where you purchase a home, you may be responsible for homeowners association fees. It is a good idea to research the average costs in neighborhoods you are considering buying a home so that you can plan your budget accordingly.

Interest Rates: As you determine which form of financing you will move forward with, familiarize yourself with potential interest rates. If you get a loan with a fixed interest rate, it will be easy to estimate your future payments. However, there are also adjustable rate mortgages which rely on economic trends. Use this guide to compare some of the different mortgage options available to you.

Homeowners Insurance: If you want to insure your home against any natural disasters or damage, homeowners insurance is another cost to consider when planning to buy a home. Additionally, depending on the amount of your down payment, you may be required to get private mortgage insurance.
How To Prepare Yourself For Buying A House
Purchasing a home is not only a big financial commitment, but it also comes with personal responsibilities. It will benefit you in the long run to examine your goals and desires when determining whether or not you are ready to buy a house. Take a moment to ask what your motivations are, and how you can prepare yourself for success. Consider this your "are you ready to buy a house?" checklist:
Location: Ask yourself how long you plan on staying in a given area before buying a house. The location is the one thing you can't change about a property, so be ready to choose carefully. While you can always move down the road, it is a good idea to wait to buy a home unless you plan on living there for a minimum of the next three years.

Be Ready To Negotiate: Remember that when it comes time to buy a house, there is more up for negotiation than just the sales price. In some cases, sellers will cover the closing costs or repairs noted during the home inspection. Brush up on some negotiation techniques, and don't be afraid to ask for what you want.

Stick To Your Budget: Once you factor in all the costs associated with buying a home, make a budget and be ready to stick to it. A pro-tip for sticking to your budget is to allow yourself a little wiggle room for any unexpected costs.

Find The Right Agent: Throughout the home buying process you will be working closely with a real estate agent. They can help identify properties, schedule viewings and even negotiate during closing. That's why it's crucial you find an agent that you work well with. Don't be afraid to seek out someone else if the relationship doesn't "click".

Go To Open Houses: Make a checklist of items to look for when you start attending open houses. You should be prepared to ask about the age of the home, which appliances have been replaced and when, and more. It is important to be proactive as you get ready to start touring potential properties.

Get A Home Inspection: The home inspection is one of the most important parts of the closing process, which is why you shouldn't rely on the home inspector to catch everything. Instead, prepare yourself with a home inspection checklist, such as this Home Inspection Checklist for First Time Homebuyers, and be ready to ask if you can attend.
---
[ Do you want to own rental real estate? Attend our FREE online real estate class to learn how to invest in rental properties and maximize your cash flow. ]
---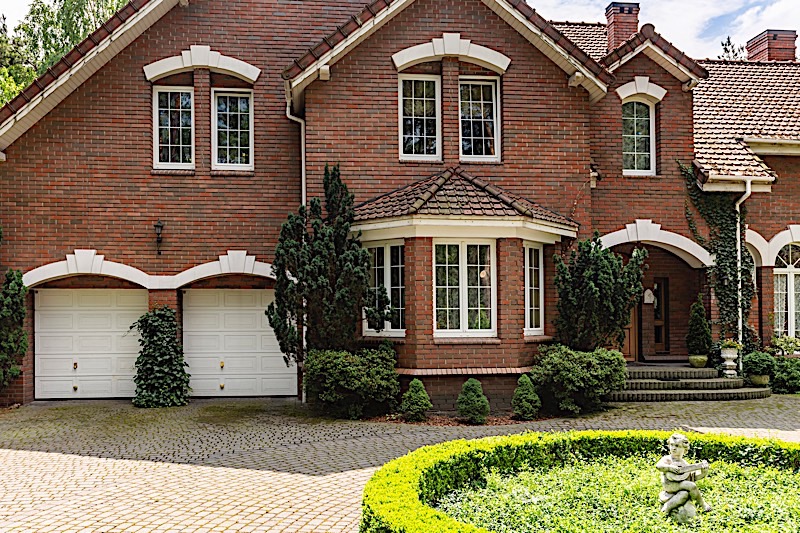 Summary
When asking yourself "am I ready to buy a house?," keep in mind that everyone's experience will be different. Think about how homeownership will impact your future plans, and take the necessary steps to prepare yourself to make it happen. If you don't feel ready at the moment, there are a number of ways you can get your finances and goals in order to ensure that one day you do. On the other hand, if you do feel ready to buy your first home, congratulations––it has likely taken careful planning to get this far. No matter where you are in the process, there are resources to help make your dreams of homeownership a reality.
Have you asked yourself "am I ready to buy a home?" Share what you're doing to prepare in the comments below.