Key Takeaways
Key Takeaways
---
There are many important decisions to make when you open a business, but one of the most overlooked decisions is choosing a bank. The bank that you use for your personal finances is not always the best one for your business. Every bank provides different services, and their fees may vary wildly from one bank to the next.
You need to make sure that a bank is well-suited for your company's banking needs before opening an account with them. If you need a little insight to guide your decision, check out our list of the best banks for small business.
---
[ Do you have what it takes to run your own real estate business?
Register for a FREE webinar
, where you can learn from experts how to replicate successful business systems. ]
---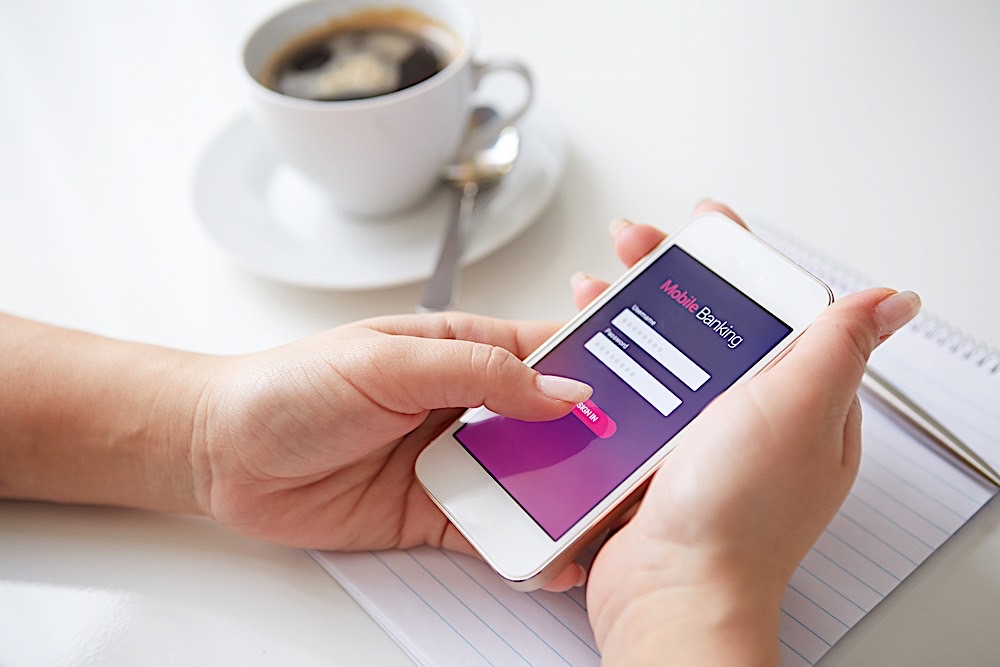 How We Rate the Best Banks for Small Businesses
How do we determine the best banks for small businesses?
We weigh several different factors, and they're not all that different from the criteria you'd use to choose a bank for your personal finances.
Fees: The best banks allow you to open a checking or savings account at no cost. Some may even allow you to open multiple checking and savings accounts. Furthermore, the optimal business bank will have minimal maintenance fees, transfer fees, and foreign transaction fees—or none at all.

Interest: Since you're going to have lots of money in the bank, you want to earn as much interest as possible. Interest is a great way to make a little extra money to contribute to your business savings account.

Loans: Many small businesses need to secure a loan to get started. In some cases, the loan pays for basic startup costs: buying equipment, developing a website, covering salaries, etc. The best small business banks offer loans with reasonable terms and great interest rates. Some banks may offer incentives for opening an account with them, too.

Cash Management: The best small business banks have cash management services. Cash management refers to a broad array of services designed to help you manage the money sitting in your accounts. They'll enable you to make automated payments, automatically reinvest earnings, or contribute to savings funds. These automated services will help your business meet its financial goals while also reducing your workload.

Rewards: All businesses can benefit from a rewards program, but it's crucial for businesses that make lots of purchases on a company card. A good rewards program can help you reduce your operating or travel costs.

Minimum Balance: The best small business banks don't require you to maintain a high minimum balance. It might take a startup business several months to build a cash flow. Some businesses open with hardly any money in the bank—often the case with sole proprietors. Look for a bank that requires a low minimum balance or none at all.

Customer Service: Last but not least, a good small business bank should have excellent customer service. Bank representatives should be helpful and responsive. Furthermore, it should be easy to open an account, and there should be plenty of online tools to help you manage your money without visiting a brick-and-mortar branch.
How To Choose The Best Real Estate Bank
There are numerous banks geared towards real estate investors and their specific financing needs. However, they don't all offer the same benefits or level of expertise. When investors are choosing between banks, consider the above criteria. Often the best banks are those that prioritize access, security, and provide diverse loan options. These factors are crucial to the many demands of real estate investing.
If you already have an existing bank account you are unhappy with, take time to write out why. This will help guide you as you search for a better option. While it may seem easier, selecting the same provider for your business and personal needs may not always be the best fit. While many small business owners opt for the same bank, they are often left unsatisfied with the experience overall.
Prioritize your needs for the future by reviewing each of these considerations. Are you hoping for a bank with checking and savings options? What about the opportunity for multiple mortgage loans? Keep each of these factors in mind as you review some of the options below.
---
[ Thinking about investing in real estate?
Register to attend a FREE online real estate class
and learn how to get started investing in real estate. ]
---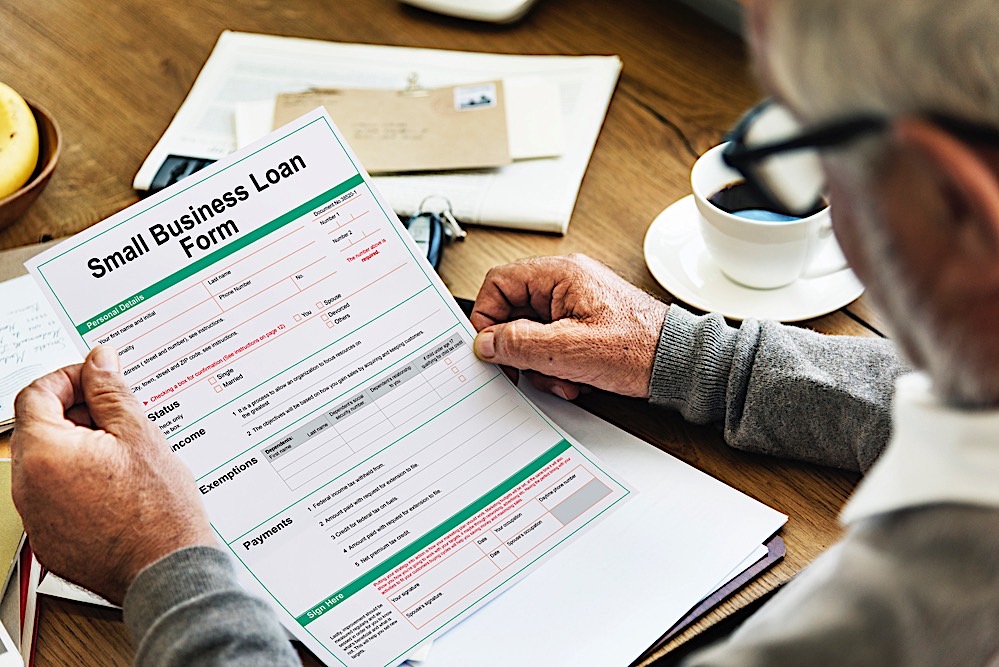 10 Best Banks for Investors & Small Business Accounts
We evaluated accounts across numerous banks to help you find the best options. If you are interested in an investor or small business account, here are 10 of the best options:
Wells Fargo

Chase

Bank Of America

Capital One

U.S. Bank

NBKC

Radius

KeyBank

PNC Bank

Digital Federal Credit Union
1. Wells Fargo
Despite some bad publicity in recent years, Wells Fargo is still a very popular small business bank, and for good reason.
Wells Fargo has more branches than any other bank in the United States, with over 5,200 locations and more than 13,000 ATMs in 37 states and Washington, D.C. If you're opening a business in the United States, there's a pretty good chance that you can find a local Wells Fargo. Size does matter.
Wells Fargo is one of the best banks for small business loans. The bank is the largest lender of Small Business Administration (SBA) loans, but you can also take out an unsecured business loan and equipment loans. There are lots of different financing options to choose from.
You can open up to four checking accounts, and there are no fees so long as you maintain a $500 minimum balance—which is very low compared to banks of similar size.
Wells Fargo is also highly convenient. If you prefer to handle banking, business tax services, payroll, and HR through the same provider, then you'll like having an account with Wells Fargo.
Wells Fargo is optimal for real estate investors because there are no lender closing costs when you finance commercial real estate.
2. Chase
Like Wells Fargo, Chase is a widespread bank, with 4,700 branches in 39 states and 16,000 ATMs.
At Chase, you can open a no-fee account so long as you maintain the minimum balance of $2,000. But if you can't afford that when you're getting started, rest assured the monthly fee is only $15. Chase is also similar to Wells Fargo in that you can bundle many different business services together, so it's a good bank to go to if you want your company to be as streamlined as possible.
Chase is one of the best banks to open business credit cards with because they offer high-value rewards that can be used for travel and other expenses. If you're going to be opening business credit cards for you or your employees, the reward programs at Chase may be able to help you significantly reduce your business expenses.
3. Bank of America
Bank of America is one of the best small business banks for real estate investors. Like Wells Fargo and Chase, Bank of America is widespread and has many ATM locations. You're likely to find one in your area.
Bank of America offers a "Preferred Rewards for Business" program, and you can earn lower interest rates on both business credit cards and real estate investment loans. If you're going to open a real estate business, this might be the perfect bank for you.
4. Capital One
Capital One is well-known for its highly-advertised rewards program, and that's definitely a big perk. One of Capital One's best aspects is that you can open checking accounts and credit cards with unlimited transactions.
Capital One is one of the best banks for small business checking accounts and credit cards. You can open two business checking accounts and up to five business credit cards with unlimited transactions. The credit cards allow you to earn unlimited rewards, and there are no foreign transaction fees or access fees (so you can open cards for employees cost-free).
If your business has to make transfers to/from several different accounts, then Capital One might be a good option for you.
5. U.S. Bank
Although it's not as big as Wells Fargo or Chase, U.S. Bank is still a very sizable bank with many branch locations and ATMs around the United States. This is a good bank for smaller companies. If you have less than 150 transactions per month, you don't have to pay any monthly maintenance fees.
U.S. Bank is also a good option for real estate entrepreneurs. They offer both commercial real estate loans and short-term loans.
6. NBKC
If you don't need a brick-and-mortar bank, an online banking service like NBKC might be a good option for you. At NBKC, you can open free business checking and business savings accounts. You can open them entirely online, too—no need to make an in-person visit. However, you can still make withdrawals and deposits at partnered ATMs.
You can also open a business credit card and use cash management tools. Plus, there are unlimited transactions and no minimum balance requirement.
If you're on a very tight budget or operating in an area that doesn't have too many brick-and-mortar banking options, take a look at NBKC and see if it's the right fit.
7. Radius
Radius is an online banking service that LendingClub owns.
At Radius, your business checking account earns interest, and there are unlimited free transactions. You can also earn 1% cash back on debit card purchases. Like NBKC, there are no brick-and-mortar locations, but you can make withdrawals from any partnered ATMs.
Radius is another good option for companies that don't require hefty banking services and are on a tight budget.
8. KeyBank
KeyBank is a unique online banking service because it offers loans. Available loans include:
Home improvement loans

Vehicle loans

Student loan refinancing

Secured personal loans
If you're a real estate entrepreneur, you can use KeyBank to secure financing for a mortgage or fix-and-flip investment.
KeyBank may also be a good option if you want to earn a passive income or actively reinvest your company earnings. They offer an array of investing services so that you can invest your money in IRAs, annuities, mutual funds, and more.
KeyBank essentially offers all the same services that a brick-and-mortar bank provides, but you can do it all on your computer or smartphone.
9. PNC Bank
PNC is an online bank that's known more for its personal banking services, but it also offers competitive small business services:
Business checking and savings accounts

Business loans

Business credit cards
The checking accounts have four different tiers, so it's easy to scale up as your business grows.
PNC also offers merchant services, including point of sale, payment processing, and online payment gateways.
10. Digital Federal Credit Union
Digital Federal Credit Union (DCU) is a credit union that operates 23 branches in the United States, but their online banking service is the most popular and used nationwide. This is one of the best online banks for small business.
Like any brick-and-mortar credit union, you can open business checking and savings accounts, open business credit cards, and acquire loans.
DCU offers loans for vehicles, education, and mortgages (they'll cover up to $3,000 in closing costs. They also offer commercial real estate loans, making it worth the inquiry for real estate investors.
The business checking account is free and has no minimum balance requirement. You can also earn interest as high as 0.50% APY.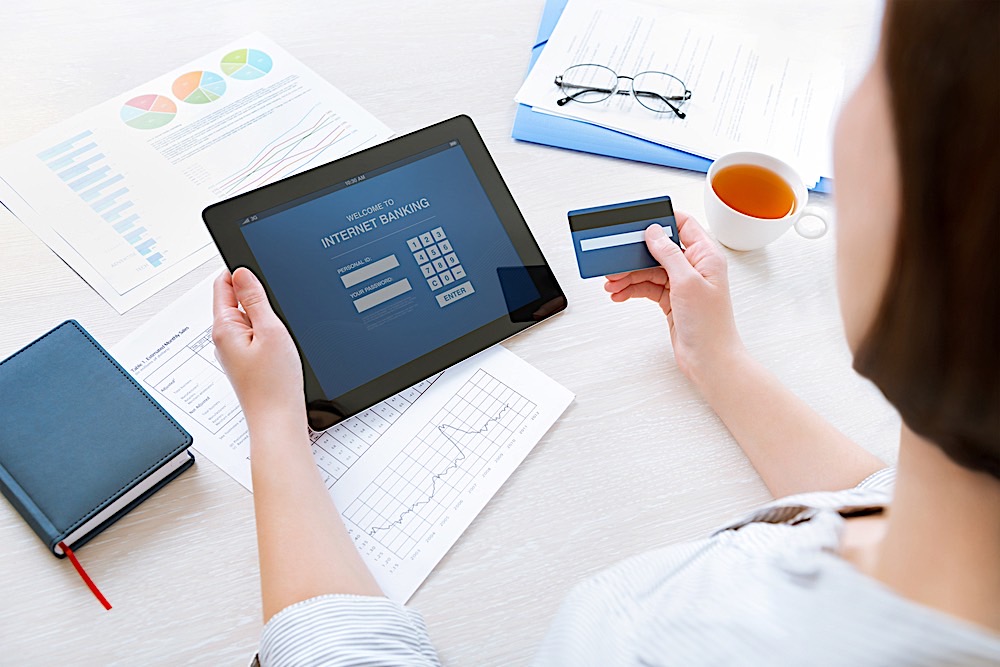 How to Choose the Best Bank for Your Small Business
As you can see, there are plenty of great banking options for your small business. How do you know which bank is right for you?
Consider the following:
Your Company's Financial Plan: How will your business organize its money? Do you want to prioritize savings? Do you need to make transactions frequently? Does your company need multiple checking accounts for different departments, or just one?

How Much Funds You Have: How much money will your business have from the get-go? Make sure that you choose a bank with a minimum balance that falls within your budget—so long as you want to avoid fees.

Whether You Need a Loan: Do you need financing to get your business off the ground? Choose a bank that offers the loan you need and which has the most favorable rates and terms. You don't necessarily need to open a checking/savings account with this bank, but some banks offer favorable incentives for borrowers. You could earn some great benefits.

If You Want Bundled Services: As you've learned, it's not uncommon for banks to offer additional business services, like tax preparation, payroll, and more. Often, it's cheaper to pay for these services outside of a bank. But taking advantage of bank-provided business services does tend to streamline your business operations. You can keep yourself organized by taking advantage of bundled services.

Your Business Expenses: Will you have expenses that may warrant one or more business credit cards? If so, you might prefer a bank that offers a great rewards program. Over an extended period, a good rewards program can help you cut down on certain costs.

Your Location: Choose a bank that's accessible. Sometimes you may need to speak to an in-person representative, so it's better to choose a bank with a brick-and-mortar location nearby. But if you live in a more remote area, you can always choose a bank with strong online banking features.
Only you can decide which bank is right for your small business, so be sure you do plenty of research before you open an account anywhere. It's always a good idea to shop around!
What Do You Need To Open A Business Bank Account?
The items needed to open a business bank account are pretty straightforward. Before applying for a new account, make sure you have your employer identification number (EIN) (or your social security number if you operate as a sole proprietorship). You will also need your business formation documents, ownership agreement, business license and business name certificate (if applicable). Next, you will need some form of photo ID, though it does not hurt to bring more than one. Double check the banking website to ensure nothing is left out. With these documents handy, you should be ready to open a business bank account.
Summary
What criteria can you use to find the best banks for small business? Find out whether the bank has low fees, high interest earnings, borrowing options, cash management solutions, rewards programs, low minimum balance requirements, and great customer service. Before you start shopping for a small business bank, be sure you understand your company's financial goals. Know your company's financial plan, how much startup funds you have available, whether or not you'll need a loan, and which types of banking services you need to be successful. If there aren't many brick-and-mortar banks in your area, you can always turn to an online bank.
---
Ready to start taking advantage of the current opportunities in the real estate market?
Click the banner below to take a 90-minute online training class and get started learning how to invest in today's real estate market!