All entrepreneurs have experienced a similar feeling: too much to do in too little time.
If you've never felt this way, you're either the greatest business owner to have walked the earth, or you're lying. As an entrepreneur, it is okay to admit feeling overwhelmed and stressed every once in awhile – we've all been there. However, wouldn't it be great to feel like you could actually take a vacation (or just pack your weekend full of rest and relaxation) without having your business fall apart?
Luckily, if you commit to building business systems the right way, your business will run smoothly (and successfully), even when you aren't there. Sounds like a dream, right? First things first: building business systems is a somewhat ambiguous idea, so let's start by more concretely clarifying its meaning.
Business marketing expert and cofounder of Crazy Egg, Hello Bar, and KISSmetric, Neil Patel, defines a business system as:
Something that addresses a specific problem or business issue.
Something that is automatic.
Something that, once created, requires little thought or effort.
Something equivalent to a process or routine.
When building business systems, you are essentially finding successful ways to solve consistent problems, also known as the entrepreneurial jackpot.
If something happens regularly, takes ample time to complete, frustrates you, or wastes your money, it should be systemized. It's as simple as that. So where do you begin?
First, you'll have to let go of the idea that you have to do it all. When you are the one who built your business from the ground up, it can be difficult to let go of those everyday tasks – like sending out your weekly email marketing campaign newsletter – that, realistically, can be done by someone else. Remember to automate and delegate whenever possible.
Next, create step-by-step guides and manuals for everything you do on a daily, weekly, monthly, and yearly basis. Put pen to paper (or fingers to keyboard) and create a detailed checklist. This way, anyone can follow a strict set of guidelines whenever you take on a new employee or choose to outsource certain processes. Pro tip: If you take the time to address every negative scenario that could keep you from achieving your goal and subsequently identify the solution you will use to solve that potential problem, you'll be ready to take on whatever obstacle stands in your way.
Finally, you must hire people you can trust; they are the key to success for building business systems that actually work. If you thoroughly vet your candidates, you will feel more at peace when delegating tasks.
If you're ready to start building business systems, you must educate yourself on the many processes you can implement. And what is the best way to learn something new? By getting advice from experts.
4 Books For Building Business Systems And Boosting Your Bottom Line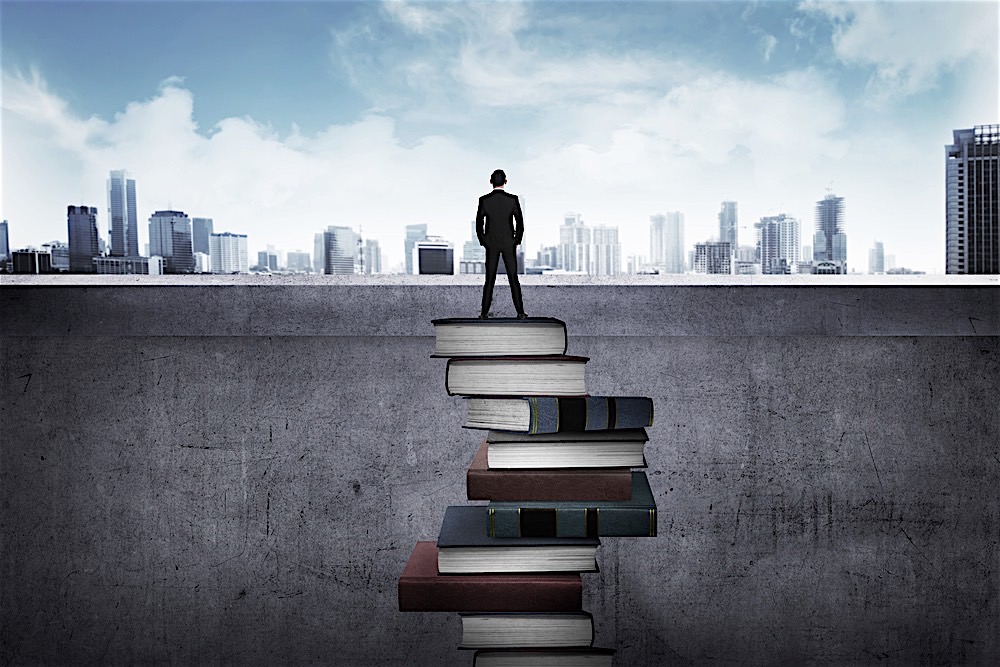 The importance of cultivating, maintaining, and growing your entrepreneurial education is next to none. The most successful real estate investors prioritize consistent education as much as they do marketing and lead generation. Why? Because developing a sound entrepreneurial education boosts a business' bottom line.
Reading is one of the best ways to stay abreast of current trends, keep up with the competition, stimulate the mind, spark creativity, and generate new business ideas. So set some time aside this month to expand your education by adding these four books to your summer reading list:
1. The 4 Hour Work Week, Tim Ferriss
In The 4 Hour Work Week, author Tim Ferriss retells his story of working the soul-sucking job of a sales associate at a tech firm. He left the job to start his own company only to realize that working as a start-up entrepreneur was even harder than working for someone else. Ferriss then explains the life altering realization he makes after learning about the Pareto principle. (More commonly know as the 80/20 principle, which states that 80% of your productivity comes from 20% of your time, and the other 20% of your productivity eats up 80% of your time.)
The majority of The 4 Hour Work Week talks about "lifestyle design," which Ferriss breaks into four categories: definition, elimination, automation, and liberation. Ferriss explains that if you eliminate unnecessary process and automate other processes, you will be able to design your life how you so please. If you're looking for a step-by-step guide mixed with relatable anecdotes and philosophical insights, The 4 Hour Work Week will be a fun (and educational) read.
2. The E Myth Real Estate Investor, Michael E. Gerber and Than Merrill
In Than Merrill's adaptation of Michael Gerber's original E Myth, you will learn why most real estate investment businesses don't work and what to do about it. Merrill and Gerber explain the importance of building business systems and reading their book will equip you to liberate yourself from the predictable, and often overwhelming, tyranny of unprofitable, unproductive, and time-consuming routines. If you want to discover how to rethink your business, shifting from tactical thinking (working "in" your business) to strategic thinking (working "on" your business), you won't want to miss The E Myth Real Estate Investor.
3. All Systems Go, Zenovia Andrews
Andrews' All Systems Go is perfect for both seasoned small business owners who are stuck in a rut and whose profits are seeing little to no increases and those just getting started in the entrepreneur world. The book starts by defining exactly what systems are and how you can apply them to both your personal and professional life. It then delves into what Andrews' coins as "The Maxout Methodology", which the rest of the book is based after. "Maxout" is an acronym for Measurable actions, Automated systems, X-treme distancing, Operations management, Understanding profitability, and Thinking ahead. Each follow chapter is an in depth breakdown of each category of the Maxout Methodology. Throughout her book, Andrews strives to help business owners – and every day people – achieve a more balanced, successful, and hopefully profitable, lifestyle.
4. Conquer The Chaos, Clate Mask and Scott Marineau
In Mask's Conquer The Chaos, he explains the drive and mentality behind those who choose to leave behind the stability of a nine to five job in order to pursue the – riskier – life of entrepreneurship. He reveals the three most common reasons why entrepreneurship is so attractive: time, control and freedom; but then goes on to say that because those ideas are so attractive, people often sink before they can swim. You guessed it, Mask ultimately describes how new and seasoned business owners can work to minimize, and eventually conquer, the chaos that comes with the entrepreneurial lifestyle. In this easy read, Mask does an excellent job of identifying the most common problems small business owners face and presents actionable solutions for how to solve them.
Building business systems will take your business – and your entrepreneurial journey – to the next level. But first, start by reading these books to educate and set yourself up for success.