Key Takeaways
Understanding the pros and cons of buying a home in winter is a great first step to success.

It is important to be flexible with your schedule when working with sellers, both in terms of when you'll close and how you'll view a property.

Do not feel pressured to pick a property that isn't ideal. Plenty more inventory will come on the market in January.

---
Though it's not seen as a traditional time to purchase a property, buying a home in winter can be a very effective (and ultimately profitable) way to go. There can be great deals for the persistent and savvy buyer during the winter home buying season, but how do you find those individuals selling a home in winter? And, is joining the frantic winter selling season really worth it to find the exact home you desire?
One key strategy is to know the pros of winter home buying. You also want to be flexible, both in terms of appointments and closing process, and don't be afraid to offer less than the asking price. (You might just get the price you want.)
Whether you're a first-time homebuyer looking for your first property, or you're a real estate investor looking to add to your portfolio, here are some key points to think about when buying a home in winter.
The Art Of Buying A Home In Winter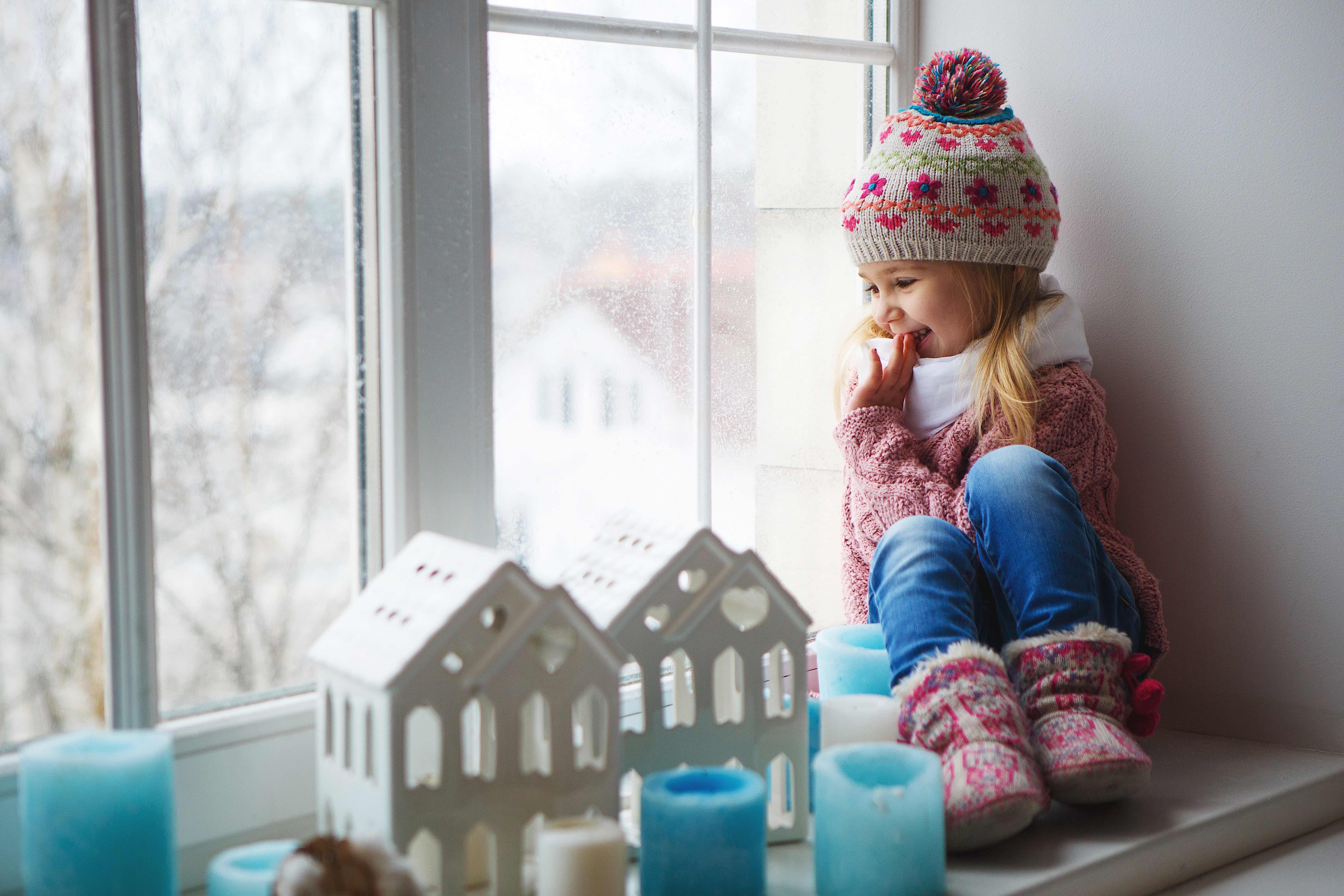 1. Understand The Pros
Each homebuying season has its own set of pros and cons, and the winter season is no different. With the cold weather comes a variety of challenges, as well as key benefits, for the savvy investor hoping to wade through the real estate winter selling season.
On the plus side, there are just simply a lot less buyers in the market. Winter is a time when people like to stay put, and avoid huge, major moves. This can work to your advantage as you'll find less competition for the properties you find. As a result, you'll find yourself in fewer bidding wars for properties, and as research from Zillow points out, houses listed in December tend to sell for $3,100 less than the average.
There is another, subtler, advantage to buying a home during the winter: speed. Both on the seller side, where people who are selling homes are often very motivated to move out of a particular property, and on the buying side. The lack of inventory choice can often focus your pursuit and help the decision-making process speed up.
2. Anticipate The Cons
Sounds great. What possible downside could there be to buying a property in winter?
Well, one — quite obviously — is that searching for a home when the temperature dips down can be a challenge. Snow, puddles, ice — all of this can make for some difficult terrain to go looking for a house. In addition, it can be burdensome to look at things like driveways and patios property when the weather isn't cooperating.
Still, another disadvantage to winter homebuying is that it can be a challenge to do as thorough of a home inspection as you would like, especially in areas such as the roof, furnace, septic tank and other parts of the exterior. The responsibility is on to you do your absolute best due diligence before buying.
This may require you finding a home inspector who has experience looking at homes during the winter, as well as finding out the last time that a roof – or any other elements – were repaired or serviced.
3. Be Flexible
The winter holidays are a busy, and often stressful time of year, for most folks. Even the most motivated sellers will find themselves unable to drop everything and meet you at a property to give you a walk-through. A little bit of schedule flexibility can go a long way toward cementing a deal.
In addition, this flexibility should also be applied to closing. Things like appraisals, inspections or other aspects of the closing process may be delayed — or adversely affected — by the weather. Make sure to build in enough schedule flexibility for any unforeseen circumstances. (Though often you find yourself closing sooner, as sellers are motivated and mortgage professionals often have less on their plate during this time of year.)
4. Do Your Research
We touched on this earlier, but it's vitally important that you investigate all aspects of a house, especially those you weren't property evaluate with the cold weather. Request photos of the property in different seasons. Can they show what the backyard, patio and other areas look like in the springtime. (You might find a hidden gem that other homebuyers miss.)
You also want to ask for documentation that supports work that you might not be able to see. Does the seller have receipts or building permits that cover when the roof was last replaced or when the septic tank was last serviced? You may not be able to go over every single inch of a potential real estate purchase with a microscope, as you'd like to, so it's important you get as much background information as you can.
5. Don't Compromise
Realize you are in a powerful position when engaged in winter home buying. If a property has been on the market for a while, it's totally acceptable to provide an offer below asking. (Your realtor will, hopefully, guide you toward an offer that makes sense, depending on the motivation of the seller.) The more expensive the property, the bigger a purchase discount you'll often get during the winter, so don't be afraid to send in an offer that's advantageous to you.
Of course, this dictum about not compromising also applies to deciding whether to purchase or not. If a property isn't exactly what you're looking for, if it isn't quite your dream home or something feels a bit off about it, don't panic. Just go on to the next one.
Many folks engaged in the winter home selling season will take their property off the market after Thanksgiving, and put it back on the market in mid-January. So, if you don't find the property you want, stick with it, and something might turn up long before the spring flowers arrive.
Have you tried buying a home in winter? Let us know what your experience was in the comments below.
🔒 Your information is secure and never shared. By subscribing, you agree to receive blog updates and relevant offers by email. You can unsubscribe at any time.