Key Takeaways
Key Takeaways
---
If you're still 20 to 30 years away from retiring, should you already be thinking about buying a retirement home?
In a survey conducted by USA Today, 33 percent of adults aged 45 to 65 plan on moving after retiring. An additional 24 percent are not sure what they will do yet. This data suggests that, for many Americans, housing is a factor that should be taken into careful consideration when planning for retirement. The following elaborates on why buying a retirement home should be a decision made sooner rather than later and why doing so can be an effective method of bolstering your retirement budget.
Buying A Retirement Home: Should You Wait
Even if retirement is far off in the future for you, there's no better time than the present to arrange your retirement housing. This is especially true if you plan to take out a mortgage to finance your purchase. Buying a retirement home early, rather than after you retire, brings about a myriad of benefits. First, applicants generally have an easier time getting approved for a mortgage while they're still fully employed. Taking out a mortgage now allows you to lock in a low interest rate and get a head start on paying off your mortgage. Going through the process of buying a retirement home early also gives you plenty of time to save up for any renovations or updates that you might need in the future. Finally, there are ample benefits to reap from an investment standpoint, to be discussed later on.
Experts at RentToOwnLabs offer this advice: "Make sure you're buying it with your future self in mind. It's important to remember that people often develop mobility issues as they age. Stairs are often a bad fit for a retirement home, for example. You may also want to prioritize a home with access to transit and similar services as well. A home in the country is the retirement dream of many people, but it makes a lot of financial sense to buy a home you can age in long-term".
---
[ Thinking about investing in real estate?
Register to attend a FREE online real estate class
and learn how to get started investing in real estate. ]
---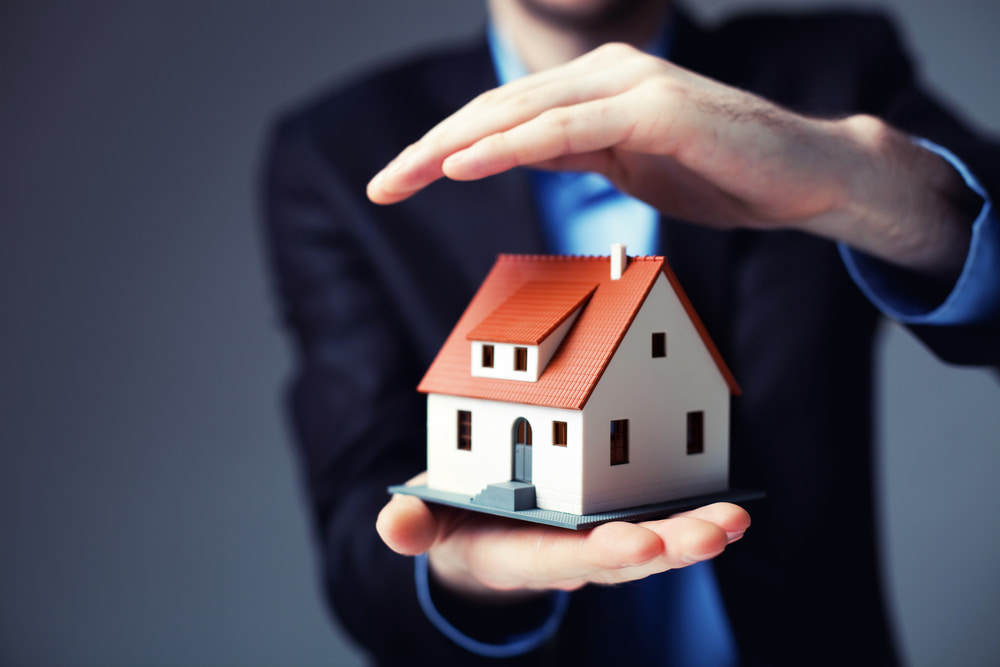 Buying Your Dream Retirement Home: 10 Tips For Success
Regardless of whether you're considering buying a retirement home in Costa Rica, Arizona, or Colorado, you'll want to make sure that you have a plan in place. So many retirees make the mistake of buying what they think is their dream home, only to find that it doesn't fit their new lifestyle at all. Follow these ten steps to make sure that buying a home after retirement does, in fact, feel like a dream:
Talk to your significant other: If you have a significant other, it's important to have a conversation about your desires. Don't assume that you're both on the same page. Have several talks about what kind of home and lifestyle you desire. This may require some compromise, but make sure to reach an agreement where you can both be happy.

Test it out: Whether you plan to move across the country or into a retirement community, make sure to test out your vision. Someone who likes the idea of living in a community might find that they don't enjoy abiding by rules. Subsequently, someone who wants to move to Arizona may discover they don't enjoy hot weather. Spend time visiting different retirement communities or vacationing in various destinations to find out what environment suits you best.

Take mobility into consideration: Make sure to factor in mobility when picking out a place to live. Assuming that you'll always be able to drive is a mistake. Instead, be sure to measure walkability and the availability of public transportation. Ensure that you'll be able to get to important places, such as the hospital or the grocery store, even without a car.

Pay attention to accessibility: In addition to mobility, be sure to pay attention to accessibility when looking at properties. Single-story properties are a popular choice amongst retirees, as they cut out the need for stairs. Other features to look for include wide entryways and hallways, step-in showers, and rooms that provide enough space to move around in a walker or wheelchair. Even if accessibility is not a current concern, keep in mind that retrofitting a property to become wheelchair accessible can be very expensive.

Remember your friends and family: Many people dream of retiring to a faraway destination, such as a beach town or even abroad. However, before you leave your old life behind, be sure to consider how big of an impact leaving your support network can have.

Work out a post-retirement budget: Sit down with a financial advisor and work out a realistic post-retirement budget. Getting an idea of your monthly retirement income and expenses now can help you identify areas that need more preparation. This can also be a great time to look into passive income opportunities to help boost your post-retirement income.

Buy based on your future income: For those buying a retirement home early, be sure to calculate how much house you can afford based on your post-retirement budget and not on your current income. Even if your monthly income were to stay roughly the same, the amount you can afford to spend on home-related expenses might change significantly.

Assess the impact on your taxes: Be sure to take a look at the possible financial implications when planning to move to a new state or country. Some states have high property taxes, making your investment that much more expensive. Also, look into how your retirement income taxes and exemptions will be impacted based on your move.

Be realistic about home-related expenses: Be sure to factor in home-related expenses when calculating your home-buying budget. Costs may increase or decrease based on the age and condition of the property, severity of the weather, or whether or not your future home is part of an HOA or retirement community.

Make a down payment wisely: Some individuals are tempted to put their life savings toward a down payment to lower their monthly mortgage payments. However, this strategy can lead you to be house rich and cash poor, leaving little wiggle room for unexpected expenses or emergencies. Sit down with your lender and financial advisor to choose the right mortgage option and debt structure that best suit your needs.
---
[ Thinking about investing in real estate?
Register to attend a FREE online real estate class
and learn how to get started investing in real estate. ]
---
Advantages Of Buying A Second Home In Retirement
Even if you were convinced of the advantages of buying a retirement home early, by now you might be wondering how exactly you can afford two mortgages at once. Although it may seem counterintuitive, buying a second home now can actually boost your income and help you save up for retirement sooner.
The key here is to think of your retirement home as an investment property. You can use the rental income toward your mortgage payments by leasing out your second property until you are ready to retire. The further in advance you make your acquisition, the more time you have for someone else to pay down your second mortgage. Any rental income not used to pay for expenses can be used to bolster your retirement savings plan. During this time, you will have enjoyed property appreciation on two properties instead of just one.
Once you retire and move into your second home, you can rent out your primary residence instead of selling it. In doing so, you will maintain the additional income stream in your retirement years and can also open up the opportunity to continue expanding your rental portfolio if so desired.
Your debt to income ratio will be lower while you are still employed, which makes securing a mortgage loan easier. According to the President & CEO at Revelation Machinery, "if you are in your 30s or 40s, gainfully employed, and have a consistent income, now is an excellent time to purchase a retirement house. You can easily qualify for a mortgage while you are still employed. Before you retire, your debt-to-income ratio improves as you earn more money". Of course, locking in a mortgage rate while interest rates are low is a smart long-term investment. If you buy your retirement home now, you can save yourself money in the long run.
The income you make before you retire is also useful when making renovations or upgrades to your future retirement home. You may want to add accessibility features to the home that you may not necessarily need now. Plan ahead and use the money you're making now to make changes to your house to save time and stress in the future.
Common Mistakes To Avoid
Buying a retirement home will require you to think about your future and anticipate life changes. It can be hard to know exactly what to expect as you get older, but there are a few common mistakes to avoid as you consider your next move:
Don't Blow Your Budget: While there are several upgrades you can make when purchasing a retirement home, be careful not to exceed your target price range. Think about unexpected costs, such as medical bills or home repairs, that you may encounter in the future. Remember, your income may not always be as high as it is now, so plan accordingly.

Don't Move On a Whim: Buying a retirement home can be the perfect opportunity to move to a new place. That being said, you need to think through what it means to live in an area before buying property. Let's say living at the beach is a dream of yours. What will you do during hurricane evacuations or floods? Research the areas you want to move to and make plans accordingly so you are not caught off guard by new places, especially as you get older.

Don't Forget About Family and Friends: Another factor to keep in mind as you search for your dream retirement home is family and friends. It takes time to become part of a new community, and it can be difficult to meet people after moving to a new place. Think about how close you will be to those you like spending time with and factor that into your search for the perfect home.

Don't Use All Your Cash At Once: While it may be tempting to want to pay for a retirement home in cash, it may be smarter to pay for a large downpayment and take out a mortgage on the property. Instead of paying for the property in full, a mortgage may protect your cash in case property values drop. In addition, this strategy also allows you to have extra funds to spend in retirement instead of using all your cash on a retirement property.
Renting In Retirement
You can rent a home as an alternative to buying a home for retirement. There are pros and cons to both buying and renting a home, and the correct option for you will depend on many factors. First of all, renting a home will not build equity for you because your monthly payments will be going completely towards rent. At first glance this makes home ownership seem like the smarter option, but there are some risks and tough decisions that come with home ownership.
When you own a home you are in charge of all maintenance and maintenance fees, and you're also at the will of the market as far as your home value goes. If you want to sell your home and the market isn't in your favor you may end up losing money, while also needing to purchase or rent another home. On the flip side, renting offers a sort of insurance policy against maintenance, as you are only in charge of your monthly rent and dues. All maintenance and maintenance fees are the responsibility of the landlord, so you won't get hit with a large bill when maintenance is required like a homeowner would.
Renters also have the ability to move around much quicker than a homeowner, as they don't need to wait for their house to be listed and sold on the market before they move. Once their lease is up they are free to pack up and find a new place, or simply renew their lease and stay put. When deciding between renting or buying in retirement it comes down to many factors which include budget, lifestyle, risk tolerance, and personal preference. While renting often allows for more freedom when it comes to moving, home ownership allows for more stability and control. Deciding which one is right for you will require you to weigh the pros and cons with your particular lifestyle and goals.
Summary
You most likely understand by now how important it is to start planning for retirement as soon as possible. You've also learned how buying a retirement home now, rather than waiting until after you've retired, can boost your retirement savings. Remember, buying a second home early allows you to use it as a rental property and increase your cash flow opportunities. Also, establishing a rental portfolio is a great way to secure additional revenue streams in your retirement years. Utilize these strategies when planning for your future retirement to ensure that you will live out your golden years in a property and location that will make you happy.
---
Ready to start taking advantage of the current opportunities in the real estate market?
Click the banner below to take a 90-minute online training class and get started learning how to invest in today's real estate market!