The Calgary real estate market in Alberta, Canada is one of the most stable in the entire country. The average price for real estate has slowly climbed every year, with the exception of    three, for the past 29 years. 2014 was no exception, as it could be viewed as a breakout year for the market. Fueled by employment, population growth, low interest rates and a tight rental market, the city experienced sales growth of over 9.4 percent. Sales prices are expected to remain stable for 2015, meaning the market should continue its remarkable pattern of consistency. If the first half of the year was any indication, the Calgary real estate market will remain one of the most desirable places to buy real estate in all of Canada. Consistency also favors the Calgary real estate investing community.
Recent reports indicate the current average sales price for a property in Calgary is $483,398. This number is down slightly from the same time last year, but up from the previous month. One of the main differences in the Calgary real estate market and the average United States market is the consistency. Many U.S. markets suffered through the mortgage collapse and experienced double digit declines in price and value. Over the past eight years, Calgary real estate has not had double digit changes in average sales prices in either direction. The short term returns are not staggering, but they are safe and consistent year in and year out. Those interested in Calgary real estate investing should like the direction things are heading.
With rising home prices comes increased equity. Since 2010, Calgary has seen the average residential home price jump from $409,885 to $473,665. Home prices do not always equal value, but with such an increase, some equity should be realized. Going back ten years, average home prices were all the way down to $256,327. This is a whopping 45 percent increase in just ten years' time. Based on the popularity of Calgary real estate and a growing population, this city is one of the most desirable in Canada. This demand will only serve to keep prices high in the future. The ripple down effect will, however, see values rise accordingly. All of these factors continue to make Calgary real estate investing that much more attractive.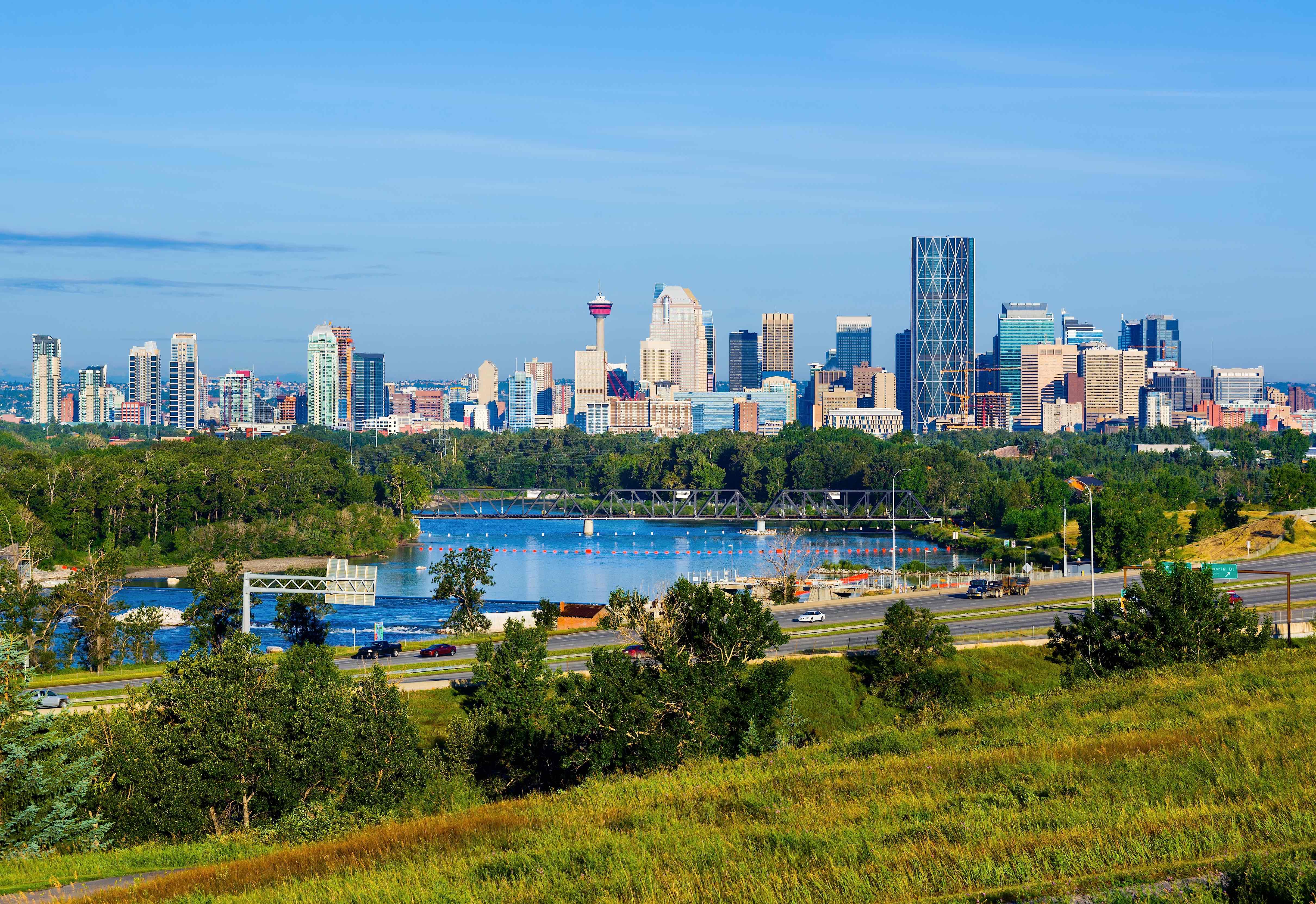 The local economy certainly plays a major role in any market's success. Calgary is certainly no different. Much of the local economy is based on the success of the energy sector. The growth of oil and energy has given the local economy a huge push forward. According to the Conference Board of Canada, the GDP in Calgary is expected to grow by 1.5 percent in 2015. This is important to note based on the local dependence of oil. This also has a direct impact on the number of jobs created. Employment levels are expected to increase by .90 percent for the rest of the year, and jump to 1.9 percent by 2016. Overall, the economy is stable and moving in the right direction. With a growing economy comes increased demand for real estate, which directly impacts local sales volume and ultimately sales price.
The current unemployment rate for the Alberta region is 5.7 percent. While this represents a .09 percent increase from the same time last year, it is one of the lowest in Canada. Alberta trails only Saskatchewan and Manitoba in terms of unemployment rates. One of the reasons that Calgary, Alberta is able to withstand slightly rising unemployment is because of the growth in population. Calgary is still benefiting from record net migration growth in 2013. Nearly 45,000 migrants moved into the region in 2013, which was nearly four times more than just two years before. Higher population leads to an increased number of prospective buyers and renters, and has an overall positive effect on the real estate market.
Another benefit to rising population is the demand created for new housing. New housing permits rose 39 percent from the previous year. Single-family permits only realized a marginal 1.3 percent gain, but multifamily permits nearly doubled. One of the reasons for this growth is due to the demand for rental properties. Rental demand is greater than the current supply, leading many first time homebuyers to explore the option of buying. With interest rates still well below average and lending programs more available, many renters are exploring their purchase options.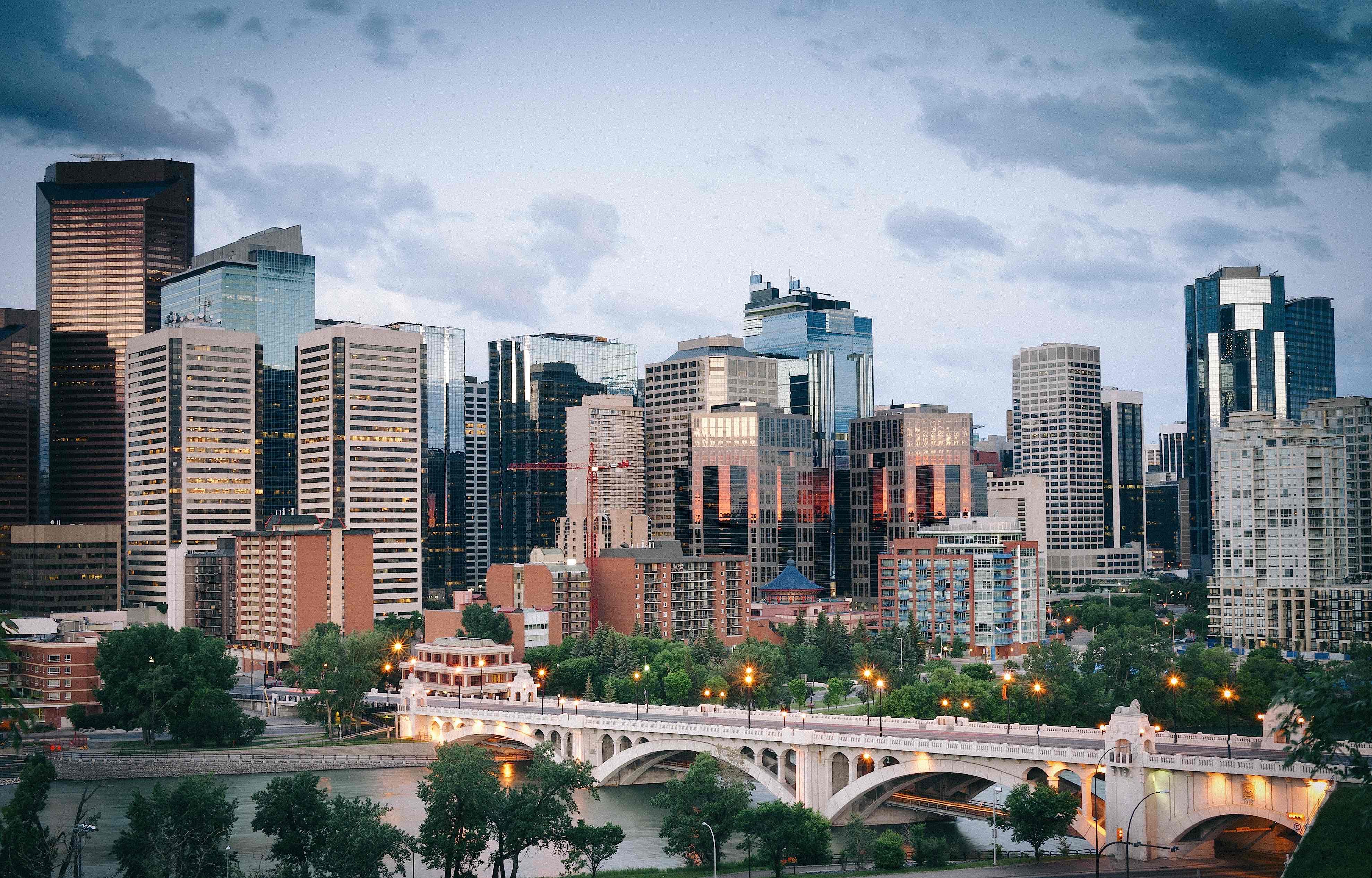 Calgary is currently a balanced real estate market, meaning there is no definite advantage to buyers or sellers. There is currently just over two months of local inventory available. At this level, inventory supply is on the lite side. This has helped increase demand, which has pushed prices higher. With an increase in new housing permits and growth in population, this trend doesn't appear to be slowing down any time soon. Calgary real estate investing will continue to see attractive gains for the time being.
The average days a home is on the market in Calgary is currently 40. This number is up slightly up from the same time a year ago, but down from the previous month. This speaks to the speed in which purchase transactions are turned over. Many U.S. markets take much longer to close. 40 days from start to finish is exceptionally quick, given how lengthy the mortgage process is in the United States. This allows more properties to turn over in the course of the year and reduces the number of transactions that end up falling out of escrow. It also increases the number of comparable property transactions there are in a given area. The quicker an area can turn over properties, the more inventory that an area can withstand.
The overall strength of the Calgary real estate market appears to be robust. Nationally low unemployment levels, increased population and housing, rising home values and growing demand should pave the way for a strong remainder of the year. Consistent real estate gains and growth have become commonplace for the Calgary region. While nothing is a sure thing, Calgary is one market you should feel comfortable buying or investing in.
Calgary County Map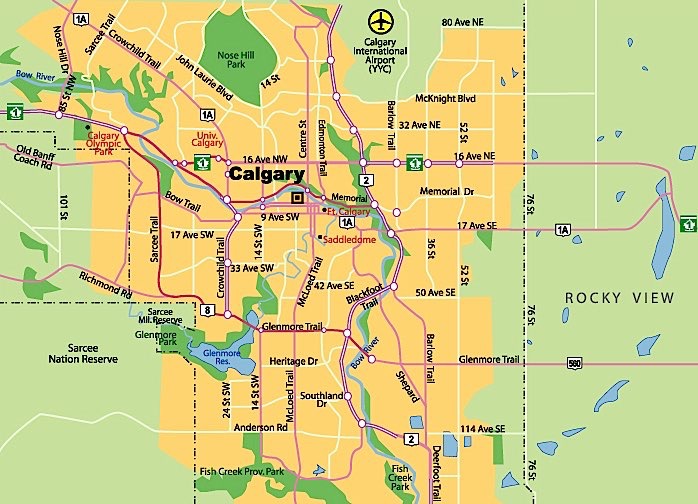 🔒 Your information is secure and never shared. By subscribing, you agree to receive blog updates and relevant offers by email. You can unsubscribe at any time.