What creative real estate financing options are available to real estate investors?
Funding continues to be one of the largest barriers investors have trouble overcoming. If you have never invested before, however, you may be operating under the assumption that you need your own money to get started. Having access to cash is certainly a plus, but it is far from a necessity to get started. There are many ways that you can use creative real estate financing options, or your own portfolio to buy real estate. The key is to use your contacts and resources to find the best possible outlets. These resources are usually right in front of you if you are willing to reach out to them. That said, here are four of the best real estate financing options for investors:
4 Creative Real Estate Financing Options For Your Next Deal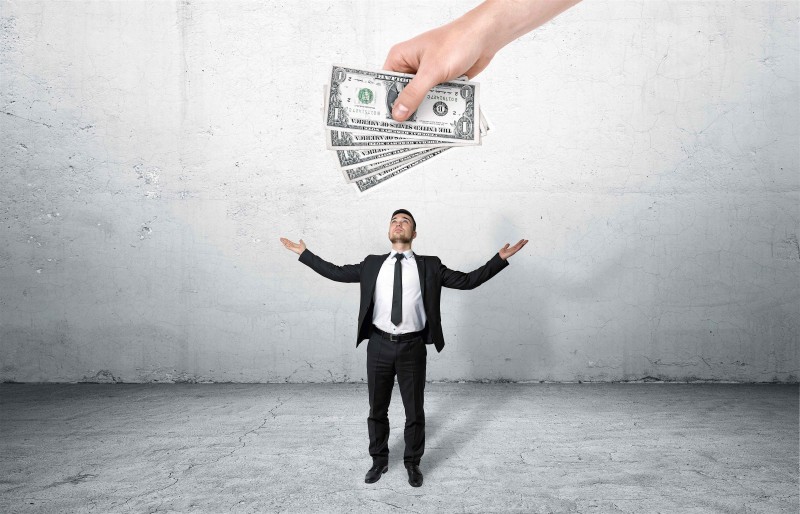 1. Private money
One of the more creative real estate financing options available for investors is private money. Almost every investor has a pool of friends and family that is interested in investing in real estate. You may not know this because you have never asked them. One of the first things you should do upon entering the business is to reach out to all of your friends, family, co-workers and anyone that you can think of. Send an introductory email stating that you are now investing in real estate and will entertain the idea of partnering up with someone in the right circumstances.
With the volatility in the stock market and the low yield on typical savings accounts, you may be surprised at the response you get. If you email 100 people, you will probably get anywhere from three to ten people that want to invest with you. A private money lender will supply the funds for the deal while you handle everything else. Even if you make a modest return on their investment, they will want to work with you again. You will have to do the bulk of the legwork and handle most things on the deal, but this is a low risk way to get involved in the business and still make money.
2. Hard money
Hard money is another creative real estate financing options. This route is similar to private money, except that with hard money you are using funds with defined terms and guidelines. Hard money is an individual or group of individuals that lend money to investors. They act as lenders without having the red tape associated with banks. They dictate the interest rates, fees and guidelines. Instead of looking solely at credit scores and cash reserves, they focus on the individual property and how they will get their money back. There are more hard money lenders out there than most new investors realize. There is now a handful of hard money lenders in almost every market.
Once you show your hard money lender that you can turn their money over, you will be entrusted with a larger budget. This allows you to close more deals and establish more contacts. If you are looking for hard money lenders in your area, ask your local mortgage broker, attorney or real estate agent.
3. HELOC
HELOC is simply an acronym for a home equity line of credit. Depending on your market and when you bought, you may be sitting on more equity than you realize. Instead of refinancing your first mortgage, you can opt to add a line or fixed loan to the property. This creative real estate financing options requires far less paperwork and are much less costly than traditional loans. Some lines of credit offered through local lenders do not require any closing costs or fees. The biggest hurdles for approval are credit score and equity. If you have a score over 720 and at least 75 percent equity, you may be able to borrow against your property. You can use this money to partially or fully finance any deals you get, and pay down your loans after you close. With the prime rate near record lows, the monthly fees are far less than any other method of borrowing money available. Additionally, you only repay what you use. If you take a $25,000 line and don't touch it for six months, you don't have to make any payments.
4. Refinancing
The more equity you have in your property, the more options that are available. If a home equity line of credit doesn't fit with what you are looking for, you can look to refinance your existing mortgage and pull cash out. In much the same way home equity lines of credit work, you need strong credit and equity to make this happen. With a cash out refinance you will get the cash in one lump sum at closing. This allows you to use this money as you please. The only way this makes sense is if your interest rate is higher than current rates and you can withstand the increase in payment that the new loan amount will yield. There are fees and closing costs involved, but if you are looking for cash and you have equity, this can be a solution.
Finding money to find your next deal is entirely possible; you just need to know where to look. There are many alternative resources out there that you can tap into, including a variety of creative real estate financing options. Talk to your mortgage broker, attorney and even fellow Realtors to make sure you are using every available option. You don't need to have money in the bank to get started in real estate. It is helpful, but not a prerequisite for success.