Energy efficient home appliances aren't just great for the environment, they're also great for the wallet. Especially for "fix and flip" investors looking to add serious sizzle to their properties.
The key, when filling out your real estate rehab checklist, is determining which energy efficient home appliances provide the biggest bang for your "real estate fix and flip" buck. And knowing which ones will help prospective homebuyers picture themselves easily living in your property.
Whether you're looking to add pizazz to your "fix it and flip it" project, or are looking for a way to reduce your energy bills (and your carbon footprint) in your existing home, here are four appliances to add to your eco friendly real estate shopping list.
Energy Efficient Home Appliances That Are Worth The Investment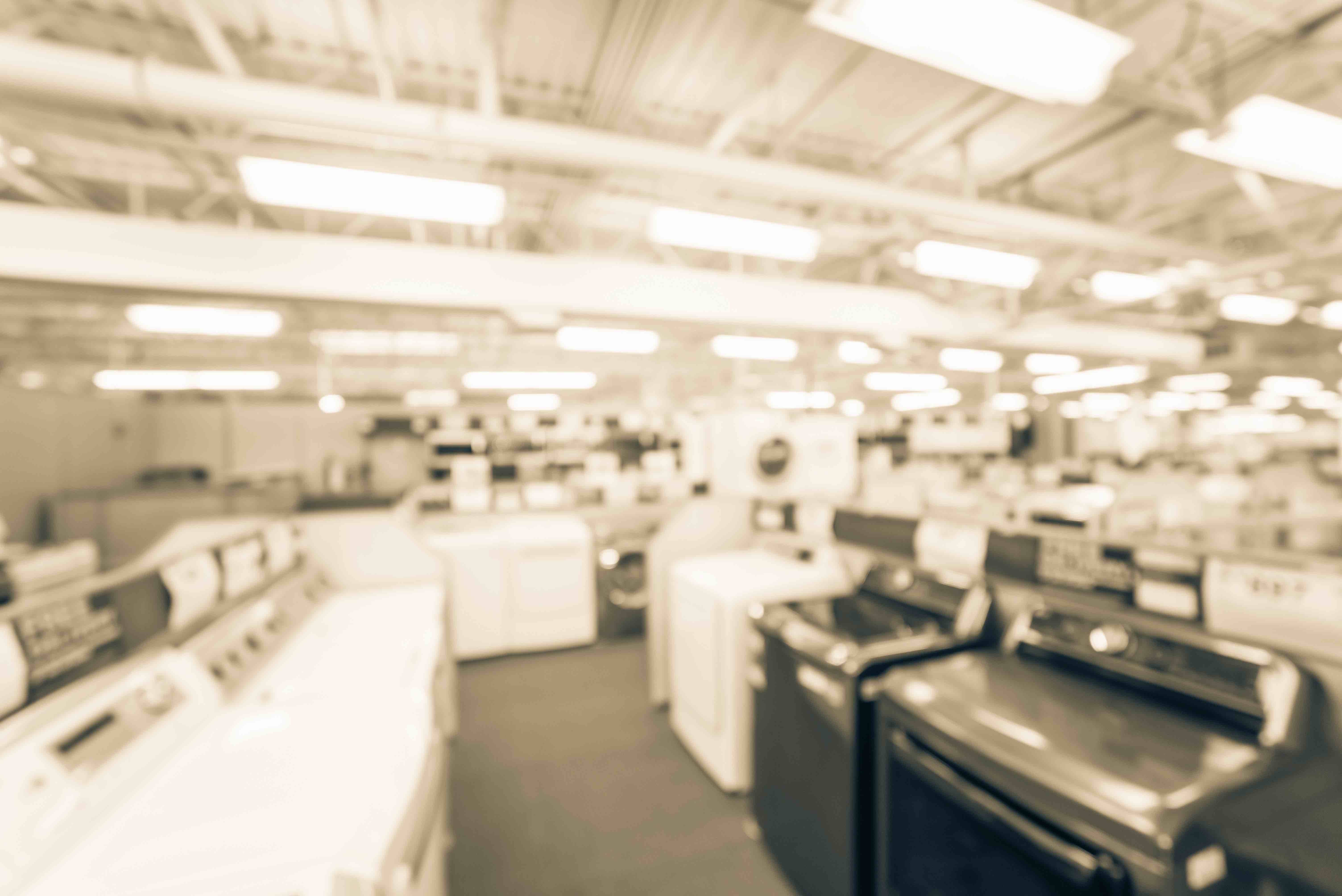 The Role Of Energy Star
You might have noticed that "Energy Star" seal emblazoned in the appliance section the last time you went shopping at Home Depot. Perhaps you wondered what it meant.
Energy Star is a government-backed, industry-trusted program which provides certification on consumer products which meet specific standards of energy-efficiency. And is a key starting point for real estate investors wanting to dabble in sustainable house building.
When looking for energy efficiency appliances to fill your North American properties with, make sure the appliance has the Energy Star seal. Not only does this assure you the product will perform as advertised, but can also make you eligible for tax benefits for energy efficient home improvements.
1. Refrigerators & Freezers
There may be no bigger energy guzzler in a home than a refrigerator and freezer unit, especially if the appliance is a bit on the older side.
When it comes to replacing your "vintage" fridge with an energy-efficient model, here are some key things to keep in mind:
An older refrigerator uses nearly twice as much energy as a new Energy Star refrigerator. A great selling point that resonates with homebuyers.
The average family can save $270 in five years with an energy-efficient refrigerator.
The average family can reduce their carbon footprint by 3,600 pounds with an energy-efficient refrigerator.
Little known fact: refrigerators with freezers on the top typically use 10-25 % less energy than models with the freezer on the side, or bottom. (This may not be a great option for investors, as many homebuyers prefer the freezer on the bottom, but it's something homeowners should keep in mind.)
2. Washing Machines/Dryers
If you're like the average American family, who washes roughly 300 loads of laundry each year, your clothes washer and dryer are in constant use — and running up one heck of an energy bill each month.
By replacing your old clothes washer and dryer with Energy Star-certified models, you (or your prospective homebuyers) will enjoy benefits such as:
Less energy usage: A sustainable washer and dryer will save a homeowner approximately $75 year on utility bills.
Less water usage: Most full-sized energy efficient washers use 13 water gallons per load, as opposed to a more traditional 23 gallons per load. (This means using 3,000 gallons of water, less, per year.)
Lower heat settings: There's nothing more frustrating than having to dry your clothes in the summer, when home temperatures are hotter than ever. Energy efficient models now use sensor drying, and longer heat cycles, to get your clothes dry — without over-heating the home (which reduces the load on the A/C).
3. Dishwashers
Aside from that teenager in your house who takes 20-minute showers, there may be no bigger user of water in a home than the dishwasher. Most dishwashers built before 1994 waste, on average, 10 gallons of water per cycle. Conversely, replacing your old model with an energy-efficient version means saving nearly 4,000 gallons of water over the lifetime of the appliance.
But adding an energy efficient dishwasher to your environmentally friendly real estate strategy is about far more than water usage. Dishwashers have seen huge leaps in technology over the past few years, meaning homeowners of Energy Star-certified dishwashers can take advantage of benefits such as:
Improved water filtration: To remove food in a quick and efficient way, and get those hard-to-reach areas.
Soil sensors: Which can detect the soil level of dirty dishes, and adjust the cleaning cycle accordingly.
Modern rack designs: To maximize cleaning and accommodate unorthodox-sized dishes.
4. Air Purifiers/Dehumidifiers
Though not as integral to a home as a refrigerator or washing machine, air purifiers and dehumidifiers, which aid in removing pollutants from the air, can be a surprising sizzle feature addition to your real estate property. (Especially if you install a wall model.)
The importance of these appliances may vary, depending on your market. Having an appliance which promises to remove pet dander or deal with pollen, may or may not be a must-have for your prospective homebuyer. But for those buyers who view purifiers and humidifiers as a necessity, they may not know that some purifiers use more energy than a refrigerator.
By offering energy-efficient models, that directly impact the quality of the air residents breathe, you'll be offering to interested buyers features such as:
Efficient energy use: Energy star-certified dehumidifiers not only use 30 percent less energy than their traditional counterparts, but they also save enough energy to power a refrigerator for four months.
Savings: Energy star-certified room air purifiers consume 40% less energy than their traditional brethren. (Amounting to a savings of nearly $230 over the life of the product.)
A Clean Bill of Health
Some things, such as health and quality of life, don't have a price tag attached to them. The irony is, as an investor learning how to fix and flip houses, the more able you are to add energy efficient home appliances that are good for the environment, the wallet — and a resident's well-being — the higher the price tag you can possibly place on your property when it's time to sell.