by JD Esajian | @JDEsajian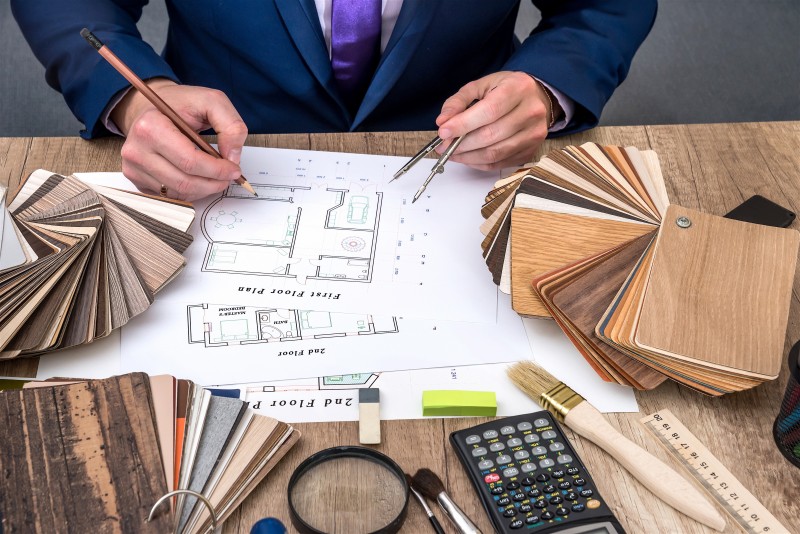 Key Takeaways
Installing a 40″ fridge as opposed to a standard size when rehabbing a property will entice homeowners to pay more.
Properties with artificial turf can save homeowners up to 50 percent on their monthly water bill.
Eclectic tile choices in the master or guest bath is slated to be one of the hottest trends of 2017.
---
They say the "sizzle sells the steak," and this same principle holds true in the world of real estate investing. If your property rehab checklist doesn't have certain sizzle features — that appeal to a homebuyer's emotions and let them imagine themselves living in your listing — you'll not only be walking away from potential profits, but decreasing the chances of a quick sale.
But which sizzle features should you focus on when rehabbing homes? When rehabbing an investment property, which area of the house is most important? And while compiling your rehabbing house checklist, which areas provide the biggest return on investment (ROI).
Here are 16 sizzle features that will wow your homebuyers and may prove to be the most valuable additions to your property rehab checklist.
Kitchen Sizzle Features to Add to Your Property Rehab Checklist
The kitchen is arguably the most important — and profitable — part of a property for a real estate investor. Though a total remodel may be called for, and can sometimes be quite a good investment, with even a few accents and sizzle features you can turn a simple place where the food is prepared into a vibrant, modern area that homebuyers fall in love with.

Hard Countertops

Less a sizzle feature than a requirement when selling an investment property, hard countertops can still make a huge impact when tied in with the design scheme.

Overhead Microwave

A simple, but powerful sizzle feature that creates more counter space and gives your kitchen a modern, streamlined feel.

Under Cabinet Lighting

A great way to add sizzle to your property and not as hard as it sounds. Simply pull power right from the wall. (Great if your wiring is already exposed.)

Custom Fridge

Don't limit your rehab to a traditional-sized fridge. By going with a 40"- plus custom fridge you'll be making a huge difference to would-be homebuyers.
Bathroom Sizzle Features to Add to Your Property Rehab Checklist
Nothing catches the eye of a prospective homebuyer like a fresh, modern bathroom (especially in the master bath and powder room areas). And while areas such as the kitchen and floor plan may require serious expense for folks real estate rehabbing, with a few simple sizzle feature add-ons you can turn your property's bathrooms into something homebuyers will be talking about long after they see your listing.

Jacuzzi Tub

This sizzle feature may not be possible for every rehab, but if you can add this to your property you'll have turned an ordinary, drab master bathroom into a private oasis. (That homebuyers will usually pay premium for.)

Pewter Accents

Pewter accents in a bathroom are like cayenne pepper. A little goes a long way. So, put in a few pewter accents into your bathrooms and see your homebuyer interest rise.

Rain Shower Head

Forget those clunky shower heads from the 80s. By putting in an overhead rain shower head you'll give a modern injection into the stylings of your bathrooms.

Bathroom Tile Accents

Add a splash of color to your property's bathroom, and the impression it gives homebuyers, by adding some decorative accents to tiles throughout the home.
Master Bedroom Sizzle Features to Add to Your Property Rehab Checklist
Upgrading a master bedroom is usually money well spent for an investor rehabbing houses. That's because it's where the homebuying decision-makers will carve out their private space. And with a few choice bedroom sizzle feature you can help homebuyers imagine themselves living in your property — and make the sale of your listing that much easier.

Dual Sink

Having a dual sink in that area that connects your master bath to your master bedroom not only gives your property a nice, refined look but can give your listing a competitive advantage in a crowded market.

Overhead Fan

A simple sizzle feature that can transform the look and functionality of a master bedroom. (Bonus points if it fits in thematically with the staging decor of the bedroom.)

Skylight Window

Natural lights is always a big selling point for homebuyers. By adding a skylight window you'll make it that much easier for homebuyers to envision themselves purchasing your property.

Hardwired Phone & Cable

May not sound like the sexiest sizzle feature ever, but for rural and less-urban properties this technological advantage can be a real selling point.
Exterior Sizzle Features to Add to Your Property Rehab Checklist
Curb appeal is about fare more than a coat of paint and swept driveway. It's about providing would-be homebuyers alternative ways to enjoy the outdoors, all within the confines of their own home. Luckily, you don't have put in an Olympic-sized pool to see lasting results in this area. (Just a couple summer home improvement projects will do the trick.) For those learning how to rehab a house on a budget, by adding a few sizzle features to the exterior you can create a lasting impression for would-be hombuyers. (And hopefully a bidding war as well.)

Fire Pit

Entertaining options are huge to homebuyers looking at your property. By installing a fire pit you'll be maximizing the profit potential of whatever outdoor space the listing contains.

White Picket Fence

There may be no better way to spend $75-$100 than with a white picket fence around your property. This simple sizzle feature instantly creates symbolic feelings of home and family. (Powerful motivators when selling a home.)

Mudroom

Though not technically a part of the exterior, this bridge between the outdoors and the living area is a great sizzle feature for beach communities and those in areas that get inclement weather.

Grass

This will, of course, depend on what part of the country your property is in. But if you're in an area unaffected by drought, simply having a well-tended lawn or grassy area can make a lasting and positive impression.
🔒 Your information is secure and never shared. By subscribing, you agree to receive blog updates and relevant offers by email. You can unsubscribe at any time.