Key Takeaways
The key to being a successful entrepreneur goes beyond owning your own business.
Entrepreneurial mindset characteristics include focus, dedication and passion.
Education is the first step in developing an entrepreneurial mindset. Books are a great place to start.
People are quick to assume entrepreneur and business owner are interchangeable; however, this is not the case. Despite what you've been told, owning your own business is not synonymous with developing an entrepreneurial mindset. Being a true entrepreneur is about more than your business ventures; it's a state of mind that takes passion and motivation to perfect. Keep reading to see if you have what it takes to develop an entrepreneurial mindset.
Define Entrepreneur
As a business owner, or even as an aspiring investor, there's one common question most people ask: What is entrepreneurial mindset? The characteristics of an entrepreneur are often up for debate, but there are several qualities you can count on. An entrepreneur has ambition and a passion for what they are doing. Entrepreneurs are known for pushing the limits, being good leaders and never giving up.
If you want to define entrepreneur, look no further than individuals who own their own business. However, if you look at what it takes to thrive as an entrepreneur, you will need to look deeper than a title or job. An entrepreneurial mindset goes beyond someone with conventional wealth and wisdom. It takes time, education and implementation to truly develop. With the right motivation, it is entirely possible to realign your ideals and elevate your current way of thinking.
A successful entrepreneur has more than a few textbook qualifications, and that's why they stand out. Think about your leaders and role models for a second. How do they push the envelope? What makes them different? Chances are, they have a mindset that those around them do not. Chances are, they are hungry to not only succeed, but to better the world around them. Chances are, they have developed an entrepreneurial mindset.
---
[ Learn how to analyze deals like a pro! Attend a FREE real estate class in your area to learn how to identify the most rewarding investment deals. ]
---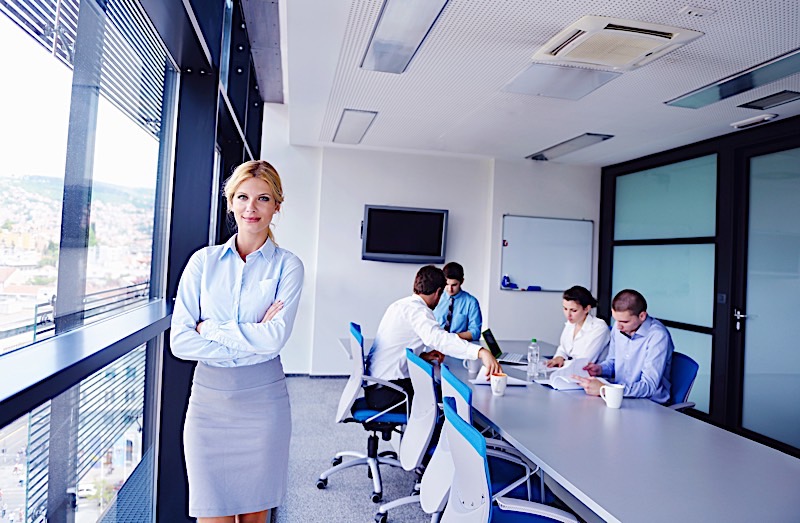 Entrepreneurial Mindset Definition
There isn't a one size fits all formula on how to measure entrepreneurial mindset, but there are qualities you can look for. The best entrepreneurs don't simply act like leaders or bosses, they think like them. This distinction is where an entrepreneurial mindset comes in. The characteristics typically associated with this mindset are passionate, introspective, driven and focused. The entrepreneurial mindset means you aren't satisfied with second best; you strive to improve and innovate at all times. When things are running smoothly, true entrepreneurs don't simply rest on their laurels, they find ways to make things better.
How To Develop An Entrepreneurial Mindset In 10 Steps
Don't let the qualities and characteristics of successful entrepreneurs intimidate you. There are steps you can take to hone in on your passion and develop an entrepreneurial mindset. Here is a basic outline of what you can do:
Educate yourself
Discover your passion
Decide on a brand
Push yourself
Face your fears
Remain focused
Know when to take risks
Continue to grow
The entrepreneur mindset takes time and practice to develop. One sure fire way to get started is to devote time each day to learning something new. You need to expose your mind to new perspectives and evaluate your progress regularly. You can begin on the path to becoming an entrepreneur by reading books, listening to podcasts and opening yourself up to new perspectives. This process will help you discover your passion and engage with ideas you may want to pursue as an entrepreneur.
Similar to educating yourself, it is important to connect with like minded individuals. Creating an entrepreneurial mindset doesn't mean you should follow in someone's exact footsteps, but there is value in guidance and mentorship. Identify someone (or multiple people) that you look up to and connect with them. The right mentor will hold you accountable to your entrepreneurial journey and will help you build a network of individuals with similar interests and goals.
On the path to becoming an entrepreneur, it is crucial to identify your passions and discover what you want to do with your life. You need a strong foundation before you start building a house, and the same thing goes for your business. Decide on a brand and push yourself to pursue it. Sometimes this will involve taking on projects you never thought were possible, but that's okay. To develop an entrepreneurial mindset you need to be ready and willing to face your fears. There will be numerous obstacles along the way, but by staying true to your brand, pushing yourself and facing your fears you will be ready to achieve all you set out to.
At a certain point, you will start to see results. This may come in the form on an investment opportunity or your business taking off, but it's important to not get too comfortable. An entrepreneurial mindset will push you to seek out more opportunities in your life. Remain focused and be ready to take on new goals you never thought possible. Remember, as an entrepreneur, to stay hungry. You don't want to settle at the first sign of success; you must constantly evaluate and continue to grow. The best entrepreneurs achieve their goals and proceed to make more.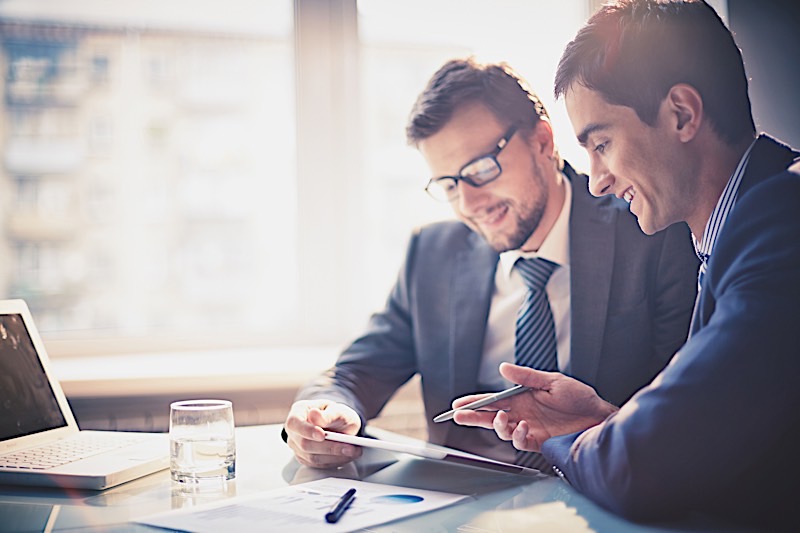 Entrepreneurial Mindset Books To Read
As I said before, it is crucial to educate yourself on the path to developing an entrepreneurial mindset. One of the best ways to do that is reading books by others who have done it. These are just some entrepreneurial mindset books I recommend as a jumping off point:
You Are A Badass, by Jen Sincero: If you're just starting out on your journey to become a business owner, this book will help you immensely. One of the hardest parts about being an entrepreneur is that first step into the unknown. This book can help boost your confidence and get you ready to take on anything that comes your way.
The Obstacle Is The Way, by Ryan Holiday: This book provides a great framework for facing and overcoming obstacles. Holiday preaches the importance of learning from failure and knowing when to restart a project that's been giving you trouble. Learning how to anticipate and overcome failure is crucial to a successful career as an entrepreneur.
Brave Enough, by Cheryl Strayed: This collection of quotes is the perfect book to pick up first thing in the morning while waiting for your coffee to brew. Strayed's advice can help you reflect on your motivations and challenges, all while pushing you to do better in all realms of life.
Negotiating Rationally, by Max H. Bazerman and Margaret Ann Neale: This book is great for understanding how to communicate effectively as an entrepreneur. Reading this will help you learn to negotiate effectively and gain a better understanding of the world around you. As you build a network and establish your business, the art of negotiation will become a necessity.
The ONE Thing, by Gary Keller: As you attempt to figure out your passion, develop a business plan, and build your network you may find yourself feeling a little overwhelmed. That's where this book comes in. It has excellent advice for staying on task and dividing up your time effectively. Reading this book will help you find a routine that is the most productive and beneficial to you.
It is easy to question why entrepreneurial mindset matters, and the answer is easy: owning your own business will not guarantee you success, you need to constantly push yourself in order to achieve the success you want. An entrepreneurial mindset means you are willing to work on yourself and ask for more. Knowing when to think outside the box and challenge the circumstances around you will make you better equipped to take on any obstacles that come your way. Remember, an entrepreneurial mindset is about more than financial success; it's about knowing your limits and pushing past them.
What tips have helped you the most to develop an entrepreneurial mindset? Please feel free to share them in the comments below.