The Glendale, California real estate market has not only recovered, but is currently just shy of pre-recession figures. After seeing a 30 percent drop in home values after the collapse, Glendale real estate has made a strong recovery; in a period of just three years. Buoyed by a growing economy and increased buyer demand, home prices have soared in recent months. While growth is expected to continue, there are a few concerns looming in the Glendale housing market. Unemployment has stabilized, but it is still at an elevated level, and new housing permits saw a steep decline over the last twelve months. With the way the market is trending, these things appear to be nothing more than small obstacles on the way to continued market growth.
According to Realtor.com, the average home price in the Glendale housing market is $533,400. This figure is considerably higher than the California average ($364,423) and national average ($205,250). The average sales price for Glendale real estate is $804,325, which is also much higher than California and national averages, $585,192 and $307,586 respectively. Zillow indicates that home prices have increased by as much as 7.3 percent over the course of a year. They also predict that they market will continue to appreciate by 2.4 percent over the next twelve months. This is on top of 30 percent growth realized at the low point in the market in April 2012. All of these numbers point to a market that has taken off and shows no signs of slowing down.
Rising sales lead to increased equity. If you were a buyer that was fortunate enough to time the market in April 2012, you are currently sitting on a pretty good amount of equity. A 30 percent bump in value in a market like Glendale equals tens of thousands of dollars, and in some cases hundreds of thousands. Glendale home prices and values have climbed every month since April 2012, so any purchase after then has seen an increase in appreciation. This increase in equity has led to an increase of buyer confidence and further demand. This demand has helped to push the market forward and increase its appeal.
The Glendale economy is led by its growing health care sector, in addition to strong retail sales and the presence of the entertainment industry. Over 26 percent of local employees work in sales, office or administrative support, with another 16 percent in management, business and finance. The current local unemployment rate is 7.1 percent, which is much higher than the California average (6.2%) and the national average (5.5%). While this is something that must be monitored, Glendale's unemployment rate is on the decline. Additionally, there is positive news on the jobs front that may play a bigger role in the future. Recent job growth for Glendale came in at 2.5 percent. The national figure is just over 1 percent. Arguably more important is the future job growth estimate for Glendale, which is 38.40 percent. At that rate, Glendale is well ahead of the national average. While current unemployment may be high, there are a few indicators in place that suggest this will trend lower in coming months and not weigh the market down.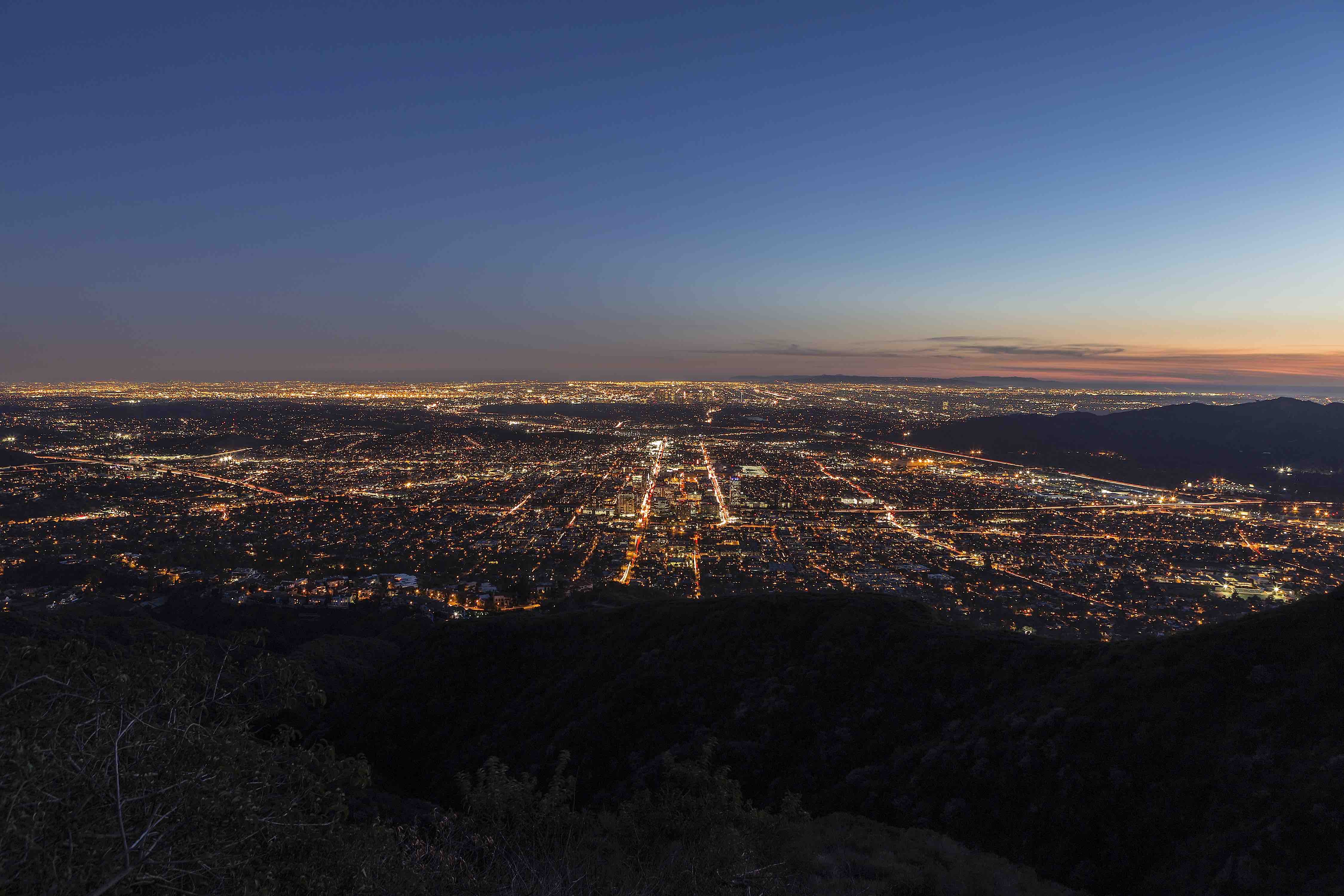 In addition to a high level of unemployment, there are a few areas that merit watching in the coming months. The first deals with the low number of new housing permits for Glendale last year. After a decade of new housing permits falling between 100-300, numbers rose to 404 in 2012. Keeping in line with increased buyer demand, this number soared to a whopping 1,146; with all but twelve representing multifamily properties. Last year, this number dipped all the way down to 56. This dramatic reduction could be attributed to the large increase from the prior year. The fact that sales prices in the Glendale housing market have increased means there is still a large appetite for housing in the area. Glendale real estate investing, as a result, should remain active.
The other slight concern is with the higher than average local cost of living. The current average is $82,000; which is 24 percent higher than the rest of the state. While this number could be slightly lower, it is important to note that home prices and values are also higher than the average. Buyers like to live in places that are affordable, but – now more than ever – they also choose to place an emphasis on comfort. Without exotic loans in place, buyers know exactly what they can afford for a mortgage. A high local cost of living is a concern, but this can also be taken as a sign that more buyers are confident in their employment and are sick of renting.
According to RealtyTrac, there are approximately 274 homes in the Glendale housing market that are in some state of foreclosure (default, auction or bank-owned). Recent appreciation rates have enabled foreclosures to decline by as much as 2 percent int he last month, but they are up 37 percent on the year. Higher appreciation rates could help to reduce the amount of distressed properties, but Glendale real estate investing benefits from their presence. The spreads distressed properties offer are very attractive to investors. According to RealtyTrac, distressed homes in the Glendale housing market sell for about 11.9 percent less than non-distressed homes; that is a savings of nearly $85,000 in a market with prices s high as Glendale.
The Glendale, California real estate market has rebounded from a steep decline. As sharp as the drop was, the ascent upwards has been equally as impressive. With increased job growth and a bullish economy, the Glendale housing market has all the pieces in place to continue the rise. For all intents and purposes, Glendale real estate investing, and the housing market as a whole, is one of the hottest areas in the country.
Glendale Housing Market Summary:
Current Median Home Price:$533,400
1-Year Appreciation Rate: 7.3%
Unemployment Rate: 7.1%
Population: 196,021
Median Household Income: $54,369
Glendale County Map: