Key Takeaways
The Grand Rapids real estate market has used its relative affordability to drive up demand in the area.
Real estate in Grand Rapids appreciated at a much faster rate than the national average over the course of last year.
Grand Rapids real estate investing should benefit from an influx of new buyers in the coming year, thanks to a growing business industry.
---
The Grand Rapids real estate market looks to have officially placed the latest recession in the rearview mirror, and clearly has no intentions of looking back. Once stagnant and reliant on a single industry, the Grand Rapids economy is now a diverse and bustling business economy. With the addition of several large companies now calling Grand Rapids home, it's safe to assume 2019 will witness an influx of new buyers to the area. Meanwhile, real estate in Grand Rapids is still relatively affordable, conjuring up what looks to be a perfect storm for real estate investors who get in on the action early enough.
Grand Rapids Real Estate Market Overview
Median Home Value: $157,900
Median Home Value (1-Year Change): 13.6%
Median Rent Price: $1,350
Number Of Foreclosures: 123
Median Home Price Forecast: $187,319
Sales Growth Forecast: 4%
Price Growth Forecast: 8.2%
---
[ Thinking about investing in real estate?
Register to attend a FREE online real estate class
and learn how to get started investing in real estate. ]
---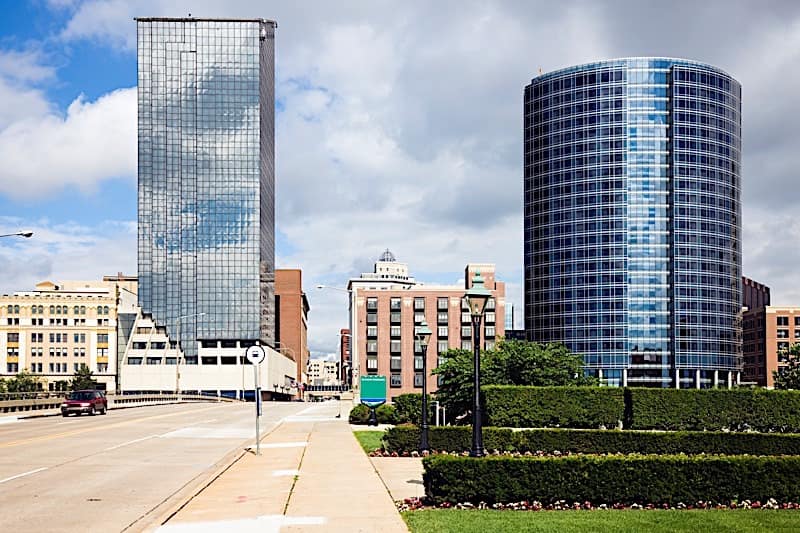 Median Home Price Grand Rapids
Real estate in Grand Rapids has undergone a significant change in as little as one year's time. In the last year alone (from November 2017 to December 2018), the median home value in Grand Rapids appreciated by as much as 13.6%, according to Zillow. The latest jump in prices, which nearly doubled the national average, has resulted in a current median home value of $157,900. Comparatively, the median home value across the entire United States is $223,900, after having appreciated by 7.6% in the last year.
There's no doubt about it: the past year has buoyed the Grand Rapids real estate market, but the most promising times still appear to be ahead. According to Realtor.com, median home prices are expected to reach as high as $187,319 in 2019, with some pundits predicting an impressive 8.2% growth in prices. If predictions hold true, real estate in Grand Rapids could represent a great bargain.
Grand Rapids Foreclosure Statistics
According to data presented by RealtyTrac, the Grand Rapids real estate market has fared relatively well with regard to foreclosures and distressed properties. Due, in large part, to the area's high level of affordability, Grand Rapids currently has at least 123 distressed properties, which is on the lower side for a big city. "In December, the number of properties that received a foreclosure filing in Grand Rapids, MI was 38% lower than the previous month and 55% lower than the same time last year," according to RealtyTrac. All of the distressed homes identified by the real estate information company, however, fit into one of at least three categories: default, auction or bank owned.
The overwhelming majority of Grand Rapids' distressed properties are auction homes. In all, 66.7% of the distressed properties identified by RealtyTrac are homes that have already been repossessed from their original owners and are currently up for auction. The remaining 33.3% of Grand Rapids' distressed homes are bank owned, suggesting the assets failed to sell at a previous auction and are now "sitting on the books" of the lenders.
Distressed properties, while unfortunate for the original owner, represent a unique opportunity for Grand Rapids real estate investors. If for nothing else, the owners of distressed homes are more than likely motivated to sell—at a discount, nonetheless. Therefore, if investors knew where to look for distressed assets, they could potentially increase their odds of landing a deal with attractive profit margins. Meanwhile, RealtyTrac has already identified the neighborhoods in the Grand Rapids real estate market with the highest distributions of distressed homes:
49544: 1 in every 2,041 homes is currently distressed
49507: 1 in every 2,758 homes is currently distressed
49505: 1 in every 3,456 homes is currently distressed
49504: 1 in every 3,517 homes is currently distressed
49508: 1 in every 4,133 homes is currently distressed
Grand Rapids Real Estate Investing
The Grand Rapids real estate market looks positioned to help real estate investors sooner rather than later. The housing downturn that prevented the city from realizing its full potential for the better part of a decade appears to be not just a distant memory, but a blessing in disguise. More specifically, however, the old factory town—once almost entirely dependent on a stagnant furniture industry—is now a coveted destination for several of today's most prominent companies, not the least of which is Amazon. The area's relative affordability, as it turns out, made Grand Rapids an attractive location for new business opening up shop.
The Medical Mile, which began with a single medical-related development in the Hillside District of Grand Rapids, is now a world-class destination for research and educational facilities. Additionally, Amazon announced it would be breaking ground on an 850,000-square-foot fulfillment center in Gaines Township—no more than 13 miles from the Grand Rapids real estate market.
The influx of new businesses, combined with the local economy's propensity to keep up with the new additions, will undoubtedly serve to attract more homebuyers. "Our main driver is that we have an extremely diverse employer base," says Trisha Cornelius, a local real estate agent with Keller Williams. "The job opportunities are endless."
Grand Rapids' bustling job market, along with several positive economic indicators, bodes incredibly well for the area's real estate investor population. In fact, savvy real estate investors may be positioned to benefit form a perfect storm. Demand is expected to increase for the foreseeable future and affordability remains intact—two things sure to attract more investors to the market. What's more, median home prices and the number of completed sales are expected to increase well into 2019, and perhaps even further down the road. Those who get in on the ground floor may be able to benefit immensely from the area's promising future.
Grand Rapids Real Estate Market Summary
The Grand Rapids real estate market was hampered by a stagnant economy for the better part of a decade. However, recent additions to the local job market have all but ensured the city is on the upswing. With additions such as Amazon—and a number of world-class research and educational facilities calling Grand Rapids home—demand is sure to increase. It is worth noting, however, that while Grand Rapids is in about as good of a position as it has ever been, real estate remains relatively affordable, making the area a great place for investors to consider for their next deal.
Have you thought about investing in the Grand Rapids real estate market? If so, what are you waiting for? We would love to know your thoughts on real estate in Grand Rapids in the comments below.

---
Ready to start taking advantage of the current opportunities in the real estate market?
Click the banner below to take a 90-minute online training class and get started learning how to invest in today's real estate market!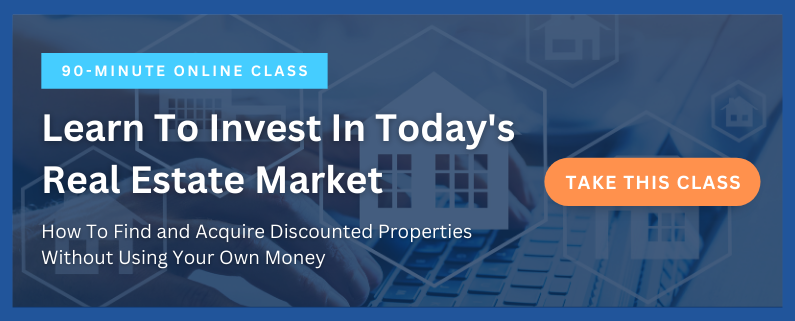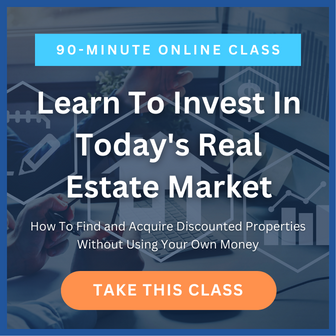 *The information contained herein was pulled from third party sites. Although this information was found from sources believed to be reliable, FortuneBuilders Inc. makes no representations, warranties, or guarantees, either expressed or implied, as to whether the information presented is accurate, reliable, or current. Any reliance on this information is at your own risk. All information presented should be independently verified. FortuneBuilders Inc. assumes no liability for any damages whatsoever, including any direct, indirect, punitive, exemplary, incidental, special, or consequential damages arising out of or in any way connected with your use of the information presented.