Key Takeaways:
---
High-yield dividend stocks are a prized commodity amongst income investors. Dividends exceeding the market average are one of the best ways to generate passive income on Wall Street. That said, it's not enough to start positions in companies offering the highest yields; there's a lot more that needs to be considered. At the very least, prospective investors need to consider numerous factors when determining the quality of high-yield dividend stocks: the company's health, competitive advantage (moat), financial standing, track record, and industry—to name a few indicators.
Failure to account for every variable will expose investors to risk, which is why it's so important to understand everything there is to know about high-yield dividend stocks. So before you even think about the best high-yield dividend stocks in 2021, make sure you brush up on your fundamentals.
What Is A Dividend Stock?
A dividend stock is an equity traded on Wall Street, not unlike "growth" stocks. Much like their growth counterparts, dividend stocks are bought and sold on all major indices: the S&P 500, the Dow, the Nasdaq, and more. Dividend stocks and growth stocks share more similarities than differences. It is worth noting, however, that dividend stocks do reward patient investors with one thing growth stocks can't offer: a dividend yield.
As their names suggest, dividend stocks pay dividends to their shareholders, whereas "growth" stocks do not. That's not to say dividend stocks can't offer growth (they can), but rather that their dividend yield is coveted.
The dividend is a small payment on behalf of qualifying companies to shareholders. Investors will receive a small percentage of the stock's value for each share they own in the form of a dividend. The yield of the dividend and how frequently it is paid will depend on the company. In return, the businesses behind the stock will typically receive tax breaks at the corporate level.
---
[ Want to learn what Active vs. Passive Income looks like for stock investors like you? Find out how you can take advantage of Passive Stock Investing in our FREE webinar! ]
---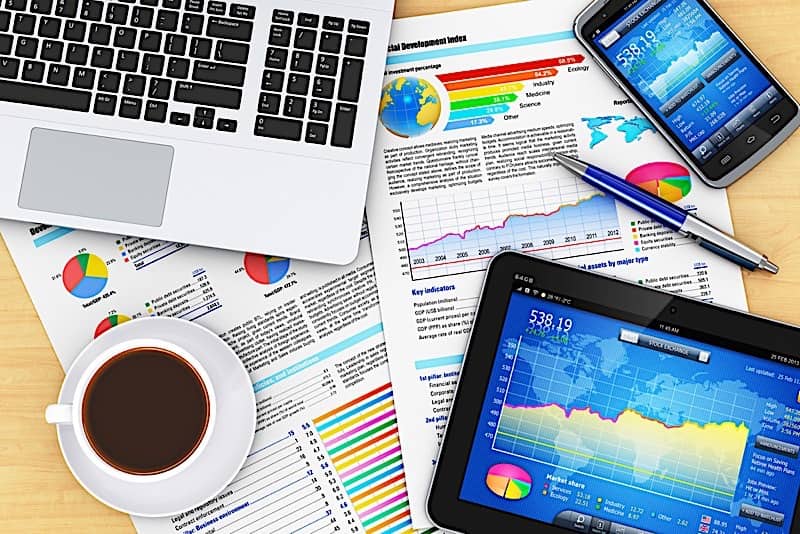 What Is Dividend Yield?
Dividends are payments made on behalf of companies to shareholders (reflected as a percentage of the stock's price). As such, dividends may be paid monthly, quarterly, biannually, or annually. In addition to the frequency, the companies offering dividends also determine how much they will pay each time. Consequently, some companies prefer to pay larger dividends less frequently, whereas others may pay smaller dividends more frequently.
It can be difficult to compare dividend stocks, especially when considering share price, payment frequency, and the forward dividend rate. Fortunately, a financial ratio allows us to make more accurate comparisons: the dividend yield. Dividend yield is a financial ratio that allows investors to compare dissimilar dividend schedules and amounts.
More specifically, a dividend yield takes the same concept as a dividend and extrapolates it over the course of a year. Always expressed as a percentage, dividend yields are simple financial ratios that tell investors how much each share of a dividend stock will pay in dividends relative to its price each year.
How To Find High-Yield Dividend Stocks
Finding high-yield dividend stocks is as simple as searching brokerages for companies currently offering the highest yield. The information is displayed front and center, along with the stock price and everything else investors need to know. That said, there's a huge difference between stocks that offer a large dividend and quality dividend stocks.
In other words, investors shouldn't make their investment decisions based solely on a company's dividend size. Oftentimes, in fact, large dividends that seem too good to be true are red flags. According to Jason Hall at the Motley Fool, "High yields can be the result of a stock that's fallen because the dividend is at risk of being cut. That's a dividend yield trap."
While high-yield dividend stocks are a great addition to any portfolio, it's not enough to covet the yield itself. Focusing solely on the yield and ignoring everything else is the surest way to make a poor investment. Instead, investors must evaluate everything they can about the stock and the company. Truly great yields will come from companies who have demonstrated an increased propensity for the following:
Consistency: Identifying a good dividend stock starts with looking at its payment history. Whether in prosperity or downturn, the ability to grow a dividend is a sign of strength. The Dividend Aristocrats, for example, have grown their own dividends for at least 25 consecutive years. While not always the case, companies who have proven they can maintain their dividends in the past are more likely to maintain them moving forward. Track records are invaluable in the world of income investing.

Financial Stability: A high-yield dividend stock must be supported by solid financials. For a dividend stock to even be considered by investors, it should have a good balance sheet; that way, it can make sure investors get their payments every time. Poor financials are a sign of a struggling company and could result in a dividend suspension or cut.

Profit Margins: Businesses are responsible for paying dividends, and they will only be able to do so if their profit margins allow as much. Therefore, it's important to make sure the company is making enough to continue paying said dividends. Anything less will put even high-yield dividend stocks in jeopardy.

The Moat A moat is a competitive advantage, and invaluable to the long-term prospects of a dividend stock. Investors can rest assured their dividends will remain protected and continue paying over time with a secure moat.

Potential: Dividend stocks shine as long-term investments. For a high-yield dividend stock to be worth considering, it must exercise the potential to stick around for years, decades even. Therefore, investors will want to evaluate a company's potential moving forward. That way, they can ensure their dividend for years.
The Benefits Of High-Yield Dividend Stocks
The advantages of investing in dividend stocks are relatively straightforward. The benefits of high-yield dividend stocks are in their name: dividends. That said, dividends might offer more of an advantage than many new investors realize. Let's take a closer look at the benefits of high-yield dividend stocks:
Compounding Income: Dividends are an obvious benefit associated with high-yield stocks. However, the true benefit is brought to light once those returns are reinvested through a DRIP (dividend reinvestment program). Brokerages allow investors to reinvest their dividends in the stocks they originate from, compounding income for years and years.

Appreciation: While high-yield dividend stocks are inherently incapable of realizing the same growth rates as some of today's best growth stocks (their dividends prevent them from scaling further), they may still exhibit growth. In fact, the best dividend stocks may be considered growth stocks too. As a result, lucky investors will be able to simultaneously receive income in the form of dividends and watch their portfolios increase in value.

Sound Fundamentals: For a company to pay a dividend in the first place, it must first be financially sound enough to even make the payments. As a result, most companies don't start making dividend payments until they are healthy enough to support them. That's not to say all dividend stocks are "healthy," but rather that it's a good indicator of a successful stock.

Risk Aversion: Dividend stocks can be held in several industries, which increases diversity and reduces risk. Not unlike traditional stocks, dividend stocks can vary dramatically, which can really help investors avoid market volatility.
The Risks Of High-Yield Dividend Stocks
High-yield dividend stocks, not unlike any other investment, are subject to risks under extenuating circumstances. While they have proven they belong in a diversified portfolio, there are certain pitfalls investors need to be aware of, not the least of which include:
Dividend Traps: High-dividend yields may look attractive to the untrained eye, but companies with dividends that appear too good to be true can be a dangerous investment. While not always the case, businesses in distress may use incredibly high dividends to attract stock traders. It is entirely likely the dividend is still high after a stock price pullback, and the dividend hasn't been cut, so be aware.

Poor Financials: Simply because a stock pays a high dividend, doesn't mean they can continue to pay it. If the company doesn't have enough cash flow or enough money to keep the business up and running, there's a good chance that dividends won't last much longer.

Interest Rates: Dividend stocks are adversely impacted by rising interest rates. When rates rise, dividends become less attractive than other, safer government securities.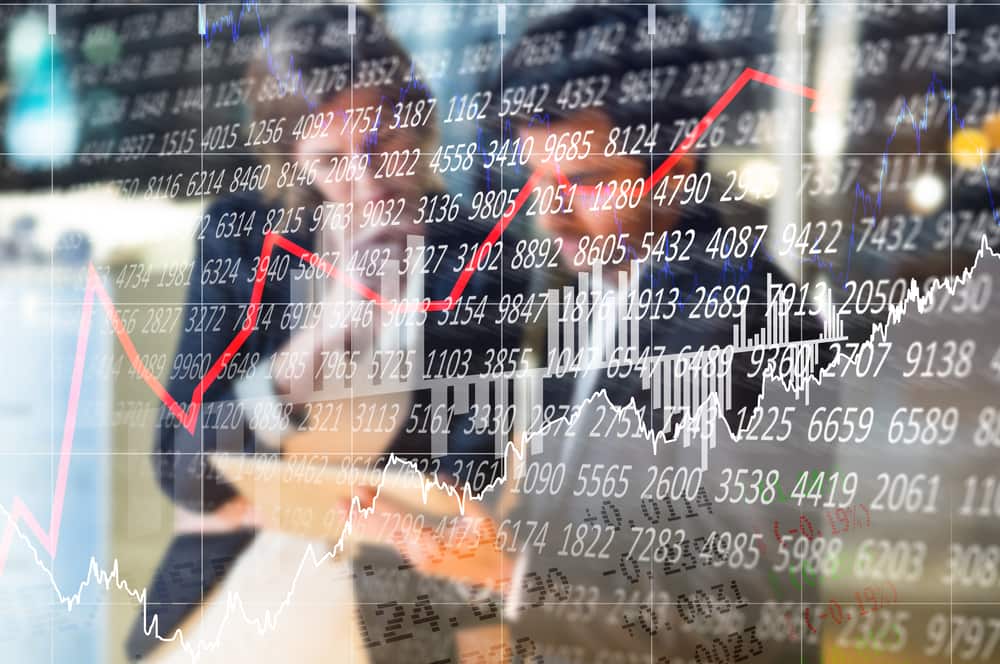 10 Best High-Yield Dividend Stocks
There are a number of high-yield dividend stocks investors should consider in 2021, but here's a list of some with the most promising futures:
1. Walker & Dunlop, Inc.
Walker & Dunlop is a financial service provider that originates, sells, and services a wide range of loans. In particular, Walker & Dunlop has developed a reputation for specializing in multifamily and other commercial real estate financing products and services. The company's clientele consists primarily of owners and developers of real estate in the United States. In fact, Walker & Dunlop is now officially the top multifamily lender in the U.S.. As the top multifamily lender, Walker & Dunlop is expected to benefit from an influx of mortgage refinancing in the coming years. As loans mature and borrowers refinance, Walker & Dunlop will be able to take advantage of a higher-yield environment. With an incoming wave of maturities incoming, Walker & Dunlop looks more than capable of maintaining and increasing its current 2.04% dividend yield. In addition to serving as a high-yield dividend stock, Walker & Dunlop's 12.72x price-to-earnings ratio appears to align with the broader mortgage finance industry. In a market where everything is overvalued, this company's fair valuation makes it look like a bargain with plenty of room to grow.
2. Prologis, Inc.
Headquartered in San Francisco, Prologis is a real estate investment trust that specializes in logistics facilities. In particular, Prologis invests in physical real estate that supports the consumption side of the global supply chain. In doing so, Prologis has become one of the largest industrial real estate companies in the world. As such, Prlogis' dividend has already proven stable and profitable. At 1.84%, Prologis' dividend yields more than the S&P 500's 1.3% average. However, it is worth noting that the company has proceeded to increase its dividend payout for several years. More importantly, there's nothing to suggest Prologis can't continue to do so for the foreseeable future. The need for industrial real estate is growing, and our supply chains are certainly in need of improvement. If Prologis can maintain its pace, it can simultaneously be one of the best high-yield dividend stocks and a great growth story.
3. Whirlpool Corporation
With products in a large majority of homes across the entire country, Whirlpool needs no introduction. Nonetheless, the home appliance manufacturer is a market leader in everything from refrigerators and water filters to laundry and dishwasher appliances. As a leader in its industry, Whirlpool has run up more than 33% in the last year, making its 2.64% dividend look more secure than ever. Outside of offering an attractive dividend yield, Whirlpool looks to be trading at a value. With a PEG ratio of 1.29x, Whirlpool is well below the household durables industry median PEG of 2.45x. The valuation is supported by a PE ratio of 9.95x that is also below the industry median of 13.02x. All things considered, today's investors may be able to add a nice income stock to their portfolio at a great price.
4. Brookfield Renewable Partners
Brookfield Asset Management Inc. is an alternative asset management company focusing on real estate, renewable power, infrastructure, and private equity. On the other hand, Brookfield Renewable Partners are an extension of Brookfield Asset Management, a company that looks positioned to benefit from a "greener" future. As the company's name suggests, Brookfield Renewable Partners owns and operates renewable energy infrastructure. With most already moving on from fossil fuels, Brookfield Renewable is expected to pick up a lot of the slack. With multiple contracts signed for decades down the road, its dividend is very safe and expected to grow. At 3.26%, BEP's dividend yield is certainly enough to place it in the "best high-yield dividend" discussion, but the real potential looks to be in the company's growth. Few renewable energy companies look better positioned to power a greener world than BEP, and the company's dividend should only strengthen as it contributes more to the world's power grid. Brookfield has a proven track record; one investors can feel confident in investing in for decades.
5. Enbridge Inc.
As a Dividend Aristocrat, Enbridge shouldn't need an introduction. For years, Enbridge has been at the forefront of the oil and gas sector and continues to lead the way in each of the segments it operates in: liquids pipelines, gas transmission, and midstream, gas distribution and storage, renewable power generation, and energy services. Nonetheless, the market has been unkind to Enbridge because of the transition to green energy. Many investors are worried about Enbridge's future, but they shouldn't be. The demand for transporting oil and gas isn't going away anytime soon. More importantly, the company already has reliable, long-term contracts in place that will make shareholders happy for years down the road. Enbridge's 7.24% dividend yield looks great and should continue looking great for years to come as one of the safer oil and gas holdings to add to a portfolio.
6. STORE Capital Corporation
Often compared to Realty Income Corporation (one of the most well-established REITs on the market), STORE Capital Corporation is a net-lease real estate investment trust. Both prioritize dividends for investors by focusing on the acquisition of net-lease investment properties. While Realty Income has accumulated more than 6,500 properties over the course of its 52-year operating history, STORE has a well-diversified portfolio that consists of investments in more than 2,500 property locations across the United States. The comparisons are justified, but STORE trades at a better value and has more room to grow. Perhaps even more importantly, STORE is well-positioned to take advantage of the upcoming reopening thesis. Real estate investment trusts have been suppressed for far too long, and STORE could break out at any moment with the announcement of more acquisitions. Currently, somewhere in the neighborhood of 3.95%, STORE's dividend yield is already high enough to belong in many portfolios. However, the company's growth potential could turn an already good dividend into a great one.
7. Healthpeak Properties, Inc.
Healthpeak is in a great position to take advantage of an aging baby boomer population. As the generation grows older, more and more will grow dependent on assisted living and medical facilities; that's where Healthpeak comes in. Healthpeak "owns and develops high-quality real estate in the three private-pay healthcare asset classes of Life Science, Medical Office, and Senior Housing, designed to provide stability through the inevitable industry cycles," according to Yahoo Finance. This particular REIT looks like a great pick for long-term investors, but its diversification across different facilities also helps mitigate risk. If for nothing else, Healthpeak's business model should keep dividends safe for a long time; that's great news for the already attractive 3.33% dividend yield. The growth prospects of Healthpeak suggest its dividend has room to grow for quite some time.
8. Invesco Mortgage Capital Inc.
Invesco Mortgage Capital Inc. is a real estate investment trust that has built a portfolio around mortgage-backed securities and other mortgage-related assets. More specifically, however, Invesco Mortgage Capital manages, finances, and invests in residential mortgage-backed securities (RMBS) and commercial mortgage-backed securities (CMBS), not the least of which are guaranteed by the U.S. government. It is IVR's status as a mortgage REIT that makes it so appealing at this time. If for nothing else, mortgage REITs tend to perform well in the initial phases of an economic recovery. If the last year has been any indication, the next few years should witness long-term yields increase at a faster pace than their short-term counterparts. If the economic expansion continues on its current trajectory, there's no reason to believe Invesco Mortgage Capital can't increase its own valuation; that's great news for the current 11.76% dividend yield and should cement this security as one of the best high-yield dividend stocks to buy,
9. Federal Realty Investment Trust
Federal Realty Investment Trust has become synonymous with the best, highest-paying REITs in the industry. As an REIT, FRT owns, operates, and redevelops high-quality retail-based properties in some of today's greatest markets. With approximately 60 years of experience, Federal Realty's mission has evolved into one of the shareholders. In delivering long-term, sustainable growth through retail properties, shareholders gain access to sustained improvements. More importantly, FRT is set to benefit from a nationwide reopening of the economy. With almost all states open again, FRT could report a blowout quarter. As a result, the 3.63% dividend yield is considered extremely safe, with plenty of room to grow.
10. AbbVie Inc.
When discussing dividend stocks, it's hard not to include the aristocrats. Having already delivered 49 consecutive years of dividend increases, AbbVie is one of the most well-established Dividend Aristocrats investors should be excited about in 2021. Not only does the pharmaceutical company's track record speak for itself, but its prospects appear just as bright. As recently as last year, AbbVie's revenue increased 59% year-over-year; that's impressive for such a well-established company. More importantly, AbbVie has a strong lineup of drug releases in the future, which should support years of dividend growth. With the acquisition of Botox-maker Allergan complete, AbbVie's business model is bigger, more diverse, and in a better position to improve its already attractive 4.48% dividend yield. Above all else, AbbVie is about as safe of an income stock as they come, which bodes well for anyone on the verge of retirement.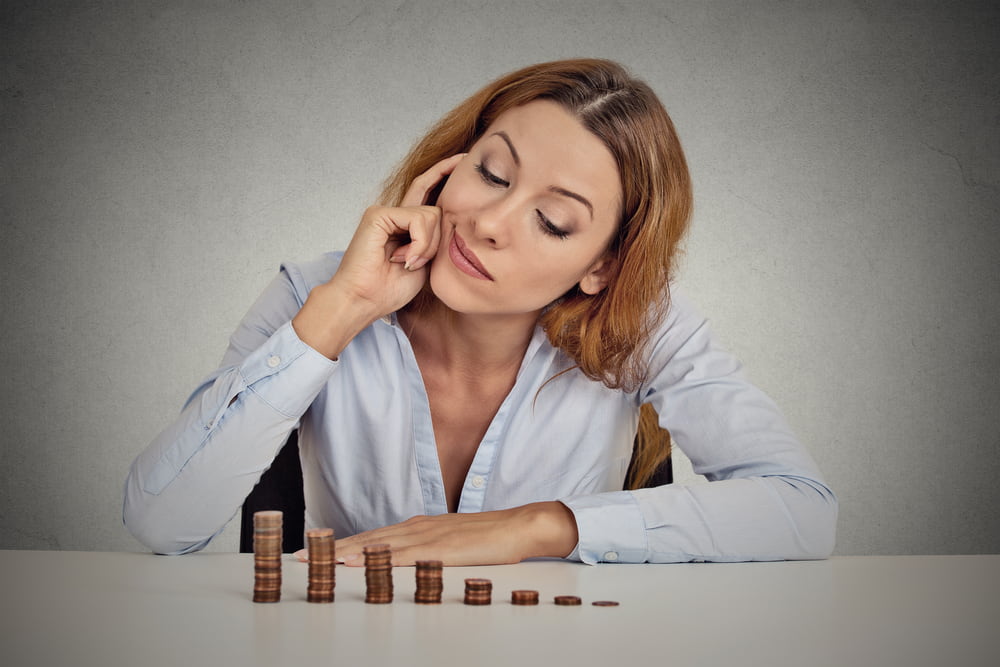 Summary
To be clear, the best high-yield dividend stocks in 2021 are entirely subjective. Every dividend stock which is publicly traded carries its own intrinsic value, and that value is worth more to some investors than others. In other words, investors view stocks through different lenses. What one investor views as the best high-yield dividend stock in 2021, another may write off entirely because it fails to see their specific criteria. Nonetheless, those listed above appear to have what it takes to thrive for the foreseeable future and beyond. As a result, they are all candidates for the best high-yield dividend stocks in 2021.
---
Ready to cashflow your investment portfolio?
Find out how Andy Tanner uses the stock market to generate cash flow with safe, steady investing strategies – no matter what is happening in the overall economy.
Register here for Instant Access to Learn How To Start Stock Investing For Cash Flow, and get started learning how to start a successful investment portfolio today!

FortuneBuilders is not registered as a securities broker-dealer or an investment adviser with the U.S. Securities and Exchange Commission, the Financial Industry Regulatory Authority ("FINRA"), or any state securities regulatory authority. The information presented is not intended to be used as the sole basis of any investment decisions, nor should it be construed as advice designed to meet the investment needs of any particular investor. Nothing provided shall constitute financial, tax, legal, or accounting advice or individually tailored investment advice. This information is for educational purposes only is not meant to be a solicitation or recommendation to buy, sell, or hold any securities mentioned.