It's one thing to own real estate property; it's another thing to advertise your property and sign profitable tenants successfully. Although plenty of landlords own properties and have them ready to go, many of those landlords don't know how to advertise a rental property to tenants who would be perfect for their spaces. Renting is popular in the modern housing market, but all rental property advertising should be based on marketing your property's specific advantages or features. It can be tough to successfully market a rental property if you don't know where to begin, but this article can help by breaking down the best rental marketing strategies available.
We'll explore how important it is to know how to market specific spaces, plus go over tactics you can use to market homes, apartments, or commercial real estate spaces.
What to Consider Before Running Rental Property Ads
Before you start using these marketing strategies for your rental property(s), you should start with a preliminary step: analyzing the major factors that might make someone choose your rental property instead of others in your local area. To do that, you need to understand what will hypothetically draw people to your rental property, then highlight those benefits in your advertising efforts. Note, of course, that you can't discriminate against any potential tenants for unfair reasons. Still, understanding your "target audience" can make your rental much more attractive when you advertise it.
To better understand that audience and figure out what you should emphasize in your marketing, consider these major questions and answer them about every property you own and wish to advertise:
What are the benefits of this specific rental location? For example, is it located in the heart of downtown, or does it offer the serenity and isolation of rural life?

Who would be most drawn to your rental property? Is it more suitable for students due to its location, or better for senior citizens thanks to its amenities and accessibility?

Is the rental property located near any important landmarks or fun spots? Think of things like monuments, dining options, parks, attractions or entertainment options, grocery stores, and proximity to hospitals or police stations.

Does the rental property have any attractive features for prospective tenants? Consider what's attractive to different demographics; traveling professionals typically enjoy well-furnished properties they don't have to furnish themselves, for example, whereas students prefer tons of electrical outlets.

Who is the rental property located next to? If your property is near a college, for example, that will make it better for college students but less suitable for older tenants looking for peace and calmness. Consider the surrounding buildings near your rental property as well when answering this question.
---
[ Thinking about investing in real estate?
Register to attend a FREE online real estate class
and learn how to get started investing in real estate. ]
---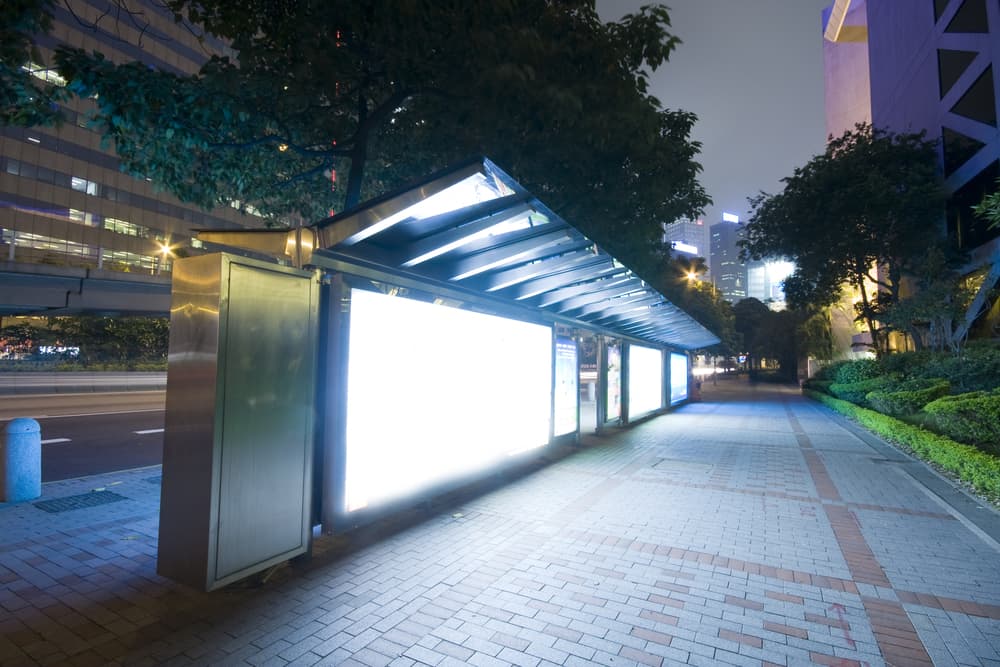 Benefits of Knowing Your Rental Audience
All property owners should seek to understand their rental audiences because of all the benefits they'll see from their increased marketing efficacy. Once you have a very firm grasp of your rental property's most likely demographic or tenant pool, you'll not only be able to serve your future tenants better, but you'll also be able to anticipate their needs and set appropriate rent prices. Some of the other benefits of knowing your rental audience deeply include:
You'll be better able to support long-term growth by not misjudging your tenants or wasting time signing tenants who won't be around for the long term

You'll save money by making the most of your marketing budget – each ad will be more effective than otherwise

You'll be able to better adjust to the fluctuating housing market

You'll fill your property more quickly with tenants if you are looking to start collecting rent ASAP
Rental Advertisement Strategies
Deciding how to advertise a rental property should revolve around the prospective tenants you have identified. Any marketing materials or efforts should reflect the common interests or requirements for your future tenants. For example, ads for single-family home rentals in the suburbs should be totally different from advertisements for modern apartment buildings in the heart of the downtown area. Let's examine some of these different rental advertisement strategies in more detail.
How to Advertise an Apartment for Rent
If you're looking to advertise an apartment for rent, such as a high-rise apartment complex, a smaller condo, or anything in between, you should emphasize the key advantages your apartments provide, as well as appeal to the type of person likely looking for an apartment to rent.
For example, you might emphasize the apartment's proximity to major city amenities or entertainment venues, like restaurants, movie theaters, and more. Or you might explore the different amenities or space your apartment has – many apartment-seekers are looking for reasonably spacious accommodations or modern amenities, as they don't want to be trapped in a broken-down old building with few creature comforts. Some specific ways you can advertise for an apartment rental property include:
List your rental properties online. Most apartment hunters start their search online with websites like Apartments.com, Zillow, etc.

Use social media to spread the word. Social media ads are cost-effective and allow you to quickly answer questions from prospective tenants.

Use "word of mouth" incentives. These reward current tenants by having their friends apply.
How to Advertise Your Home for Rent
Advertising a home for rent is different from advertising for apartments for several reasons. First of all, you need to make sure that your to-be-advertised home is rent-ready if someone is interested and wants to do a tour. Make sure your maintenance task shortlist is completed before signing any tenants as well. When marketing your home for rent, emphasize its unique features, such as its look, special rooms or inclusions from past owners, and the space it has. You may also be wise to highlight its accessible location (if applicable) relative to freeways, its proximity to the city, or how close it is to downtown attractions. You can leverage a few home rental advertisement strategies like:
Post your properties on Zillow with tons of pictures. The more pictures you have, the more likely someone will be to check out your home in person, especially if it's a bit of a drive away.

Create very enticing marketing materials. Be sure to sell your home visually by dressing it up and taking good pictures, not just a lot of photos. Homes are a bigger financial commitment compared to apartments.

Highlight any updated fixtures or features. Home shoppers love buying homes that seem new or updated – they feel they are getting more value for their purchase.

Contact realtors. Realtors can connect your property to potential buyers since they have an extensive network of contacts.
How to Advertise Retail Spaces for Rent
If you have a retail space you want to rent, you can and should focus on the advantages that it can provide to business owners, entrepreneurs, or other groups who might make use of it. Highlight its location, features and inclusions, and the types of businesses it might be suitable for.
For instance, your retail space might be perfect for a fast-food restaurant or eatery, in which case you would do well to highlight its spacious dining areas, built-in drive-thru window, and so on. If you want to advertise a retail space for rent, you can try some of these specific strategies:
Advertise through the right channels. When you advertise commercial real estate, recognize that it is a niche market. Ad channels like specialty websites can go a long way to getting your commercial real estate property out there.

Use commercial real estate listings websites. These include LoopNet, CoStar, and more. These websites are important since your commercial real estate property won't be mixed in with single or multifamily homes.

Advertise your property in trade journals. These include National Real Estate Investor, Urban Land Magazine, and more.

Use Google AdWords ads. Google's ad network is one of the most extensive available, so there's no better way to reach potentially billions of people who may be interested in your property.
Summary
Ultimately, understanding how to advertise a rental property is key to ensuring they fill up with reliable tenants and make sure you don't waste money on ineffective marketing efforts. By analyzing your target audience and understanding the value your rental properties offer, you'll be able to tailor your marketing efforts to specific groups, gain a very valuable source of passive income, and lengthen the lifespan of your investments.
---
Ready to start taking advantage of the current opportunities in the real estate market?
Click the banner below to take a 90-minute online training class and get started learning how to invest in today's real estate market!