Every would-be real estate entrepreneur has the dream of starting their own flourishing business venture. Still, inevitably they are all confronted with the challenge of learning how to manage a business.
The key to managing a company effectively is having a clear plan for how the business will operate and ultimately become profitable. After that, it's about setting up systems for business success and constantly looking for areas to improve both the company and yourself as an entrepreneur.
Here are four keys to learning how to unequivocally answer a fundamental question: What can I do to learn how to manage my own business?
How To Manage A Business: The 8 Keys
Learning how to manage a business is something that will take time to master. While you may have experience leading a team, managing a business will require new knowledge, skills, and strategies. Here are the 8 keys to managing a business:
Back to Basics

Build Your Infrastructure

Set Yourself Up For Success

Tweak And Improve

Manage, Don't Micromanage

Effective Communication

Opportune Brainstorming

Creating A Dynamic Environment
---
[ Thinking about investing in real estate?
Register to attend a FREE online real estate class
and learn how to get started investing in real estate. ]
---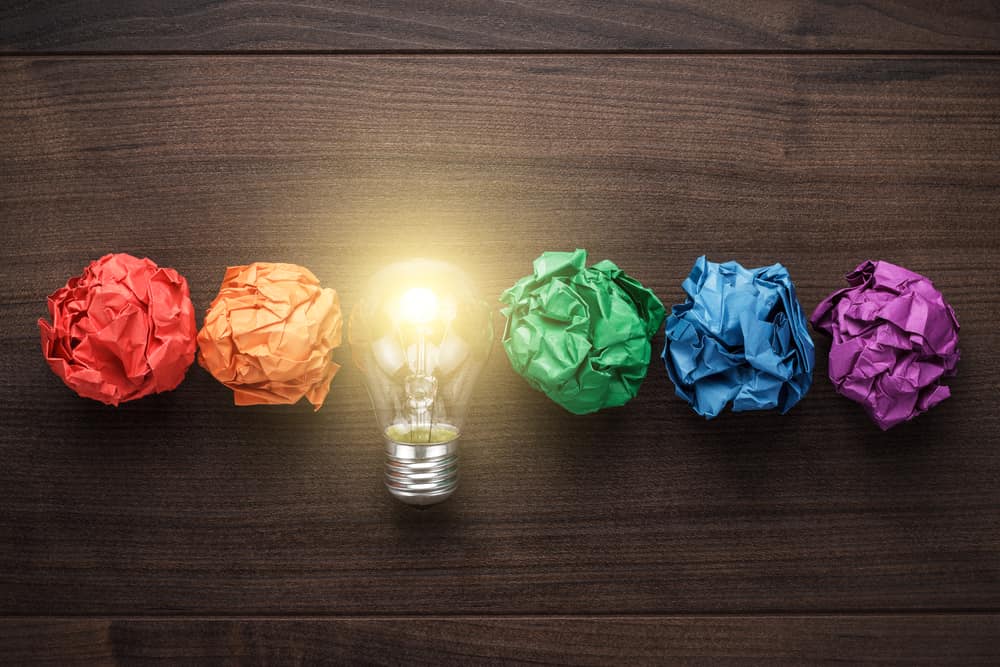 1. Back to Basics
Long before you turn the lights on in your new business, it's important to know exactly what this business will look like and how it will make money. As a real estate entrepreneur, this means doing the following:
Developing a thorough business plan: What need in a particular market are you filling? How do you plan to fill it? How will you acquire customers/leads? What's your compelling reason for having the business? Include as many details as you can.
Identifying your customers: Be as specific as you can. Not just "homebuyers," but "first-time homebuyers looking for starter homes in Imperial County, California." Create an avatar of your ideal customer containing both demographic and psychographic information.
Planning your finances: It's key you understand the numbers of your new ventures so you can confidently answer an essential question: What can I do to learn how to manage my own business? How will you generate income in your business? By when? How will you finance your start-up business costs? How do you intend to grow the business from a fiscal standpoint?
2. Build Your Infrastructure
Luckily, as a real estate entrepreneur, there aren't the huge start-up costs associated with many other types of businesses. However, there are certain business expenses that we should be aware of before plunging head-first. And they include:
Business entity set-up: As a real estate investor, this will likely be in the form of a Limited Liability Corporation (LLC), which helps protect you and your estate from potential issues down the road (it also helps tremendously come tax time).
Marketing materials: This includes things like your website, a credibility packet, direct mail postcards, and even the email database tool you use to communicate with potential leads. Though you may not need every item of your marketing funnel completed before you get started, you must get as much set up as possible before you hit the ground running.
Team members: You may be just a one-person show at first, which is okay, but whether it's hiring a part-time graphic designer or outsourcing your social media to a starving college student, it's important to budget for additional members on your team.
3. Set Yourself Up For Success
Plunging into the deep end of the real estate business management pool can be daunting, especially at first. It can feel like you've got thousands of items on your to-do list, with just a few hours each week to accomplish them. Here are some keys to help you stay on track both personally and professionally:
Document as you go: No matter how small or large the business task, document the steps taken to execute it. This will make it easier to delegate the task later if desired and help you become more efficient.
Keep your marketing focused and targeted: One of the biggest mistakes that new businesses make is to try to market to everybody under the sun. This can make your marketing costs prohibitively expensive and quite ineffective. Make your marketing as targeted and segmented as possible and expand as required.
Set specific, realistic goals: The biggest reason entrepreneurs don't reach their objectives is that their goals are too vague and unrealistic. Set actionable goals with a defined time period to help motivate you every day.
Go left, when everybody goes right: If the competition in your local market is communicating to clients and leads in a specific way, do your best to try something different. Take risks. Stand out. Don't be afraid to be unconventional, yet still professional in attracting would-be customers and clients.
4. Tweak And Improve
It may take a little while, but once you've got your business up and running, it's time to look for areas where you can improve and optimize the business. Learning how to manage a business means learning how to improve constantly.
Budget weekly time for education: It's important to keep tabs on your industry. Whether it's gathering more data about market trends, or mastering the latest social media marketing strategy, always be open to learning new things that can help your business. According to Nathan Kelsey, Managing Director at Make Me Local, aspiring entrepreneurs need to have a belief in their plan. Still, they also need to be smart enough to know that the learning never stops. "Take time out for self-development on topics that might not be what you are used to – e.g., managing cash flow. Invest in systems early; it's easier to build these from the start rather than unravel them later," says Kelsey.
Look for minor improvements: It can be tempting to look for huge, earth-shaking improvements that will radically boost your business. But the key to long-term success, whether improving your website conversion rate or simply shopping around for a cheaper graphic designer, is to look for opportunities for small tweaks, which can lead to consistent efficiency and improvement when put together.
Make time for life: Working non-stop on your business without a break is not only a recipe for burnout but deprives you of the chance to realize huge business gains found outside your industry. Make time for recreational activities and charitable functions (anything that helps you re-charge your battery). You might find it's a new pipeline to a whole new side of your business.
5. Manage, Don't Micromanage
When managing a business, your job should be to listen, delegate, and assess progress. Never be a micromanager. Delegating effectively will always provide better results than trying to control every aspect of your team. Provide a hard copy of any training required and an involved orientation so employees know what to expect right from day one. Incentive-based systems are also useful motivators you can implement. If ever a problem arises, communicate solutions calmly with your team as maintaining a "no-problem" attitude will reduce the stress on your team and yourself.
Your team will be essential when collaborating on ideas. When managing a business, think of your team as advisors who can help you achieve greater accomplishments. Do your best to also be good on your word no matter what the task at hand is.
6. Effective Communication
Effective communication is the key to successful relationships. When you're building your own business, your success is contingent upon building good relationships with partners, clients, and contractors. Strong communication will help you convey your message clearly so that the person you're working with understands exactly is needed without any confusion. This helps create trust and minimize errors and misunderstandings. Don't forget that good communication is a two-way street. A secret to success is always summarizing key points and ensuring that everyone is on the same page.
7. Opportune Brainstorming
Brainstorming is a creative process that could result in your brightest of ideas. Be sure to schedule intentional brainstorming sessions, where you freely think about ideas and flesh them out. Try to do so without judgment and without limitation, as some of your best ideas might seem far-fetched at first. When you're running a company, engaging your employees in the brainstorming storming process is valuable as well. Not only will employees feel engaged and valued, you might actually glean some amazing ideas from them. They key is to facilitate a brainstorming space in which your team feels safe expressing their ideas without feeling ridiculed or shot down.
8. Creating A Dynamic Environment
As a leader, it's critical to remain flexible. Change is constant, especially in business. Model the way for your employees and contractor by reflecting a flexible, dynamic approach to business. That way, when change occurs or unexpected events happen, your employees will look to a leader who is cool, calm, and collected.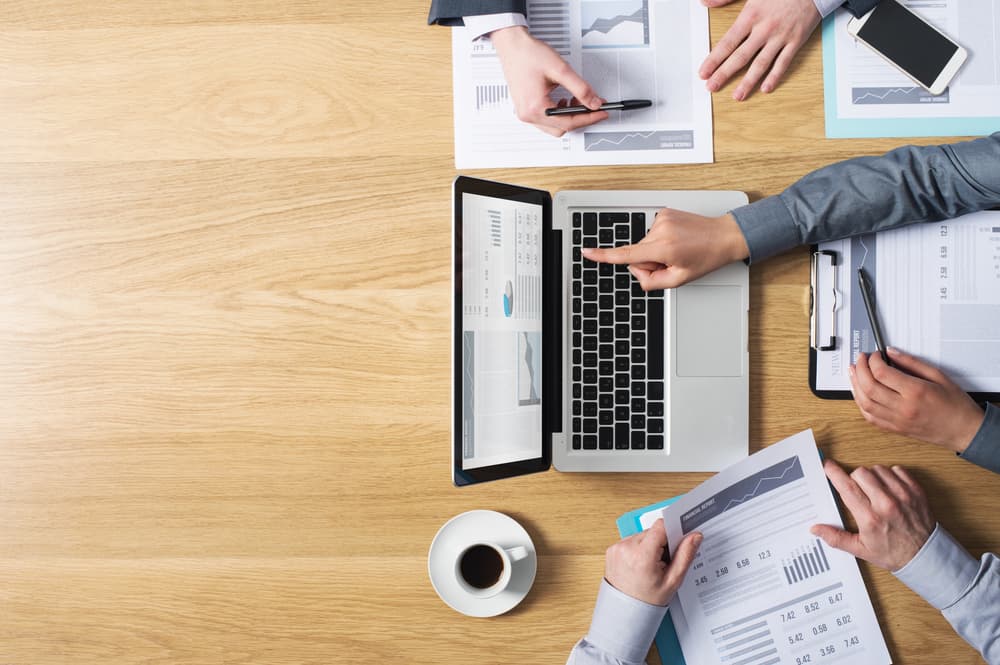 The 4 M's Of Business
There are a number of moving parts within an organization — but the success of a business often comes down to four key resources. These can best be summarized by looking at the 4 M's of business:
Manpower: Manpower refers to the people involved in a company, including, employees, customers, stakeholders, retailers, etc. Manpower includes every human resource involved in making a business run.

Money: Finances are crucial to keep a business running, and an effective budget is crucial to keep a business running smoothly. Money includes costs and profits, as well as the management of finances within a company.

Materials: Materials refers to any physical product or material associated with business operations. Materials are key in deciding how money is managed, where resources are best allocated, and what reaches the customer.

Machinery: In this case, machinery refers to the intelligence behind a business plan. Machinery encompasses business technology, plans, ideas, and more. These are crucial to keep the company innovative and relevant.
Utilizing The SBA
The SBA, or Small Business Association, offers multiple programs to help new business owners get started. One of these programs is called an "SBA Guaranteed Loan". An SBA guaranteed loan will help you secure the financing that you require to get your business up and running. You don't actually receive financing from the SBA in this arrangement, but they offer the bank a guarantee on the loan. You will receive the loan from a bank, and then make direct payments to that bank like you would for any other loan. There is a major difference between getting an SBA guaranteed loan and not, however, especially for the bank who facilitates the loan. If you happen to default on your payments with an SBA guaranteed loan the government will actually step in and pay off the rest of the loan up to the amount agreed upon in the initial guarantee.
If you are looking for more assistance from the SBA, you will find that they have a very robust website, online training courses, and training programs offered at their nearly one thousand Small Business Development Center locations across the United States. There is also a valuable program called SCORE, or Service Corps of Retired Executives. This program will match you with a retired executive who volunteers their time to help business owners grow and improve their knowledge and business.
The Biggest Reasons Why Businesses Fail
There are several reasons why a business can fail: lack of funding, bad business climate, mismanagement, and more. However certain factors impact small businesses on a larger scale, especially when it comes to customer service. Small businesses have a leg up over larger companies in terms of customer interaction. Often when customers select a small business, it is because they want that connection. Unfortunately, as businesses get busier and loose focus of their customers it is easy to lose out.
Similarly, small businesses can occasionally suffer from a failure to scale up. As your business grows, you need to be prepared to grow with it. This means adopting new systems, hiring more workers, and doing what it takes to keep orders fulfilled and revenue coming in. Many small business owners get stuck on the original way of doing things, but you need to be ready to grow and change as your business does.
A common challenge facing businesses of all sizes relates to funding. Estimate your operating costs, profits, and losses in advance to ensure you have the money to keep going. Many small businesses start out underfunded, and struggle to expand due to a lack of resources. As you raise funding or apply for loans to start your business, make sure to account for set up costs and the first few months of business. This will help give you a chance to establish yourself in the market.
Summary
Running your own real estate business can be rewarding in more ways than one: not only can you work for yourself, but you can also achieve financial goals you never thought were possible. That being said, it will take determination to get there. If you are reading to learn how to manage a business, start by reviewing the steps above. Then, when you're ready to start developing your very own business plan, you might be surprised how easy managing a company comes to you.
---
Ready to start taking advantage of the current opportunities in the real estate market?
Click the banner below to take a 90-minute online training class and get started learning how to invest in today's real estate market!