The concept of investing in vacation rental properties has gained considerable momentum in recent years, and for good reason: the expansion of the economy, in addition to the advent of the private accommodation sector, has made it considerably easier for families to go on more vacations of their own. Quite simply, more and more people are finding that they have some disposable income, and they are apparently more inclined to spend it on vacation than anything else.
Declining unemployment and rising wages in most parts of the country have facilitated a shift from conservatism to, well, not. All things considered, more people are willing and able to take vacations, and those with vacation rental properties could be in a great position to capitalize on the new trend. It's worth noting, however, that not everyone who wants to start investing in vacation rental properties knows where to begin.
Fortunately, it's not as difficult to start investing in vacation rental properties as many would assume. In fact, I have broken down the entire process into five simple steps that anyone with a good work ethic and a mind for due diligence can grasp.
How To Invest In Vacation Rental Properties
Get your finances in order
Choose the best location
Conduct an in-depth market analysis
Calculate your expected income and costs
Stay in the property yourself to try it out
Investing in vacation rental properties has become synonymous with some of today's most prolific investors. Done correctly, there is no reason the right vacation rental can't result in lucrative paydays for years to come. However, to get to that point, you must become proficient in the process. And the best way I know how to do that is to follow my 5-step guide to investing in vacation rental properties.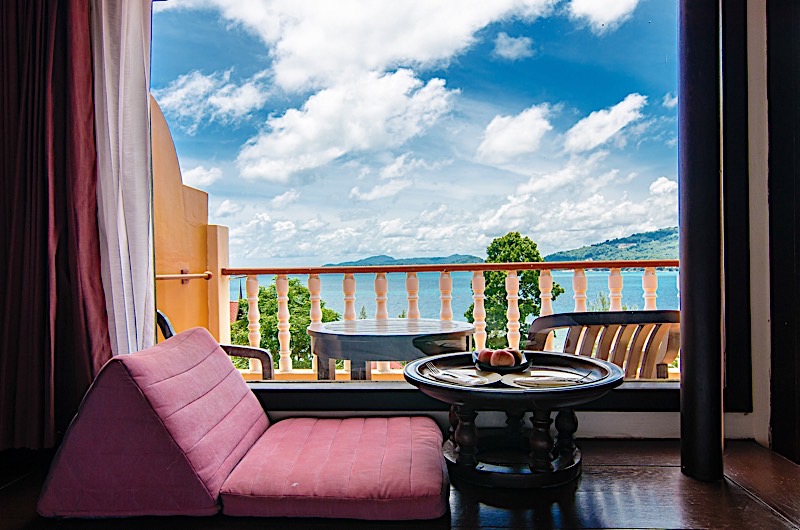 Step 1: Figure Out The Financials
I maintain that nobody should even consider investing in vacation rental properties until they have their finances in order. Whether it's lining up private money lenders or receiving loan approval from a traditional lending institution, you must have an idea of what you are working with before you commit to buying a vacation rental property. After all, there is no way of knowing what you can afford if you are otherwise oblivious to your current financial standing. What types of properties can you even begin to entertain if you don't know how much money you will have to work with?
Before you start this amazing endeavor, save yourself a lot of time and headache by figuring out the financials. First and foremost, it's not a bad idea to confirm that your credit report is —in fact — where it should be. Is it good enough to receive mortgage approval? And if you are not going through a traditional lender, now is the time to confirm how much money you will be able to borrow. At this point, you simply want to make sure that investing in vacation rental properties is even feasible for your current situation. If the answer is a resounding yes, feel free to move on to step two.
Step 2: Choose The Best Location
We have all heard it before: the golden rule of real estate is location, location, location. Quite simply, the location of a property is more important than anything else; it's the one thing that ultimately can't be changed. That said, it shouldn't surprise anyone to learn that the first step to investing in vacation rental properties deals with deciding on a location. Proceed to choose not only a city to invest in, but a region within said city. The more specific you can be, the better. Mind due diligence and pay special consideration to all the things that matter: market conditions, employment rate, weather, proximity to certain amenities, demand, inventory and a number of other factors. While you certainly need to consider the tangible financial aspects of a respective property, you can't ignore the fact that your impending purchase must be in a pleasant, accessible, desirable location to easily attract guests.
At this point, you are merely narrowing down your search. By no means should you even consider buying until you have done an in-depth, complete analysis of a subject property. I merely want you to formulate an idea of where you think investing in a vacation rental property would coincide with the most promise. It's not a bad idea to introduce your own opinions into the equation. Where you would you want to get away to? Not only would a wise purchase in an area you love come with obvious benefits, but you could very easily assume others will share the same sentiment. So before you consider an area, be sure to confirm that there is in fact demand. This could take the form of ski slopes, nearby amusement parks, white sand beaches and any number of "attractions" that visitors would typically come from miles around to see.
Step 3: Conduct An In-Depth Market Analysis
Only once you are confident that the area you want to invest in comes with an inherent degree of demand can I recommend moving onto step three. With a geographical region in mind, start to narrow your focus down. It's at this point that you will start looking at inventory in the area you intend to buy in. Start by conducting an in-depth market analysis of the area's current conditions. How many days are homes spending on the market? What price ranges are you looking at? How many homes that meet your criteria are currently up for sale? Perhaps even more importantly, what are similar homes already renting for in the same area? And don't stop there; it's absolutely imperative that you glean every bit of information you can from a potential market if you hope to realize success as a vacation rental property owner.
I recommend looking at properties that are currently on the market that are similar to the one you intend to buy. Otherwise known as "comparables," these properties will give you an inside look as to how the market is performing for a particular type of asset. And, as far as I am aware, few places will offer up better information than those sites that are already compiling vacation home data; your Airbnbs and VRBOs. It's on these sites that you will gain valuable insight into the world of vacation rental properties. In addition to familiarizing yourself with a respective area, you can very easily identify a rental price range and begin to formulate the income you can reasonably expect from the property you are interested in.
Step 4: Calculate Your Expected Income And Expenses
If everything looks in order (there is an inherent demand for the area and the numbers suggest you could expect positive cash flow), proceed to dig a little deeper. If for nothing else, you can never conduct enough research. Remember, measure twice and cut once. That said, it's time to iron out your actual expected yearly rental income.
While rental income will certainly be contingent on the area you buy in, most landlords should expect to set the weekly rental rate 10 to 20 percent higher than your expected monthly mortgage payments. It's worth noting, however, that in today's market, landlords in high-demand areas could get away with asking for even more. The 10 to 20 percent rule is really more of a guideline, but again, use the area's comparables to land on a number that works best for your property. Remember, you want to make money each month, but you don't want to scare away prospective tenants; you have to find an agreeable middle-ground.
In addition to adjusting your income to be able to cover more than your expected mortgage, I highly recommend factoring in the inevitable down-times your rental property is likely to face. After all, most vacation rentals are seasonal, and likely the benefactors of both up and down seasons. So while you should expect high seasons to be great, they need to be great enough to offset those that are less than encouraging. I recommend factoring in at least a 25 percent vacancy rate, as to account for those times that the property is more than likely to sit empty. What's more, you need to account for a variety of other fees: condo fees, HOA fees, routine maintenance, etc.
There is one last fee that must be accounted for: the property manager fee. While it's entirely possible to act as your own landlord. I highly recommend enlisting the services of a qualified property manager. Through their help, even an average property can become a great one — all without you doing anything more than sitting back and collecting rent checks.
At this point you should have a good idea of how much you could expect the property to fetch in rental income and the expenses that will ensue. Provided the remaining balance works in your favor, you may have a deal on your hands. And only once you have all the data necessary (no more, no less) can I recommend moving forward with the purchase.
Step 5: Spend A Night In The Property
Provided all of the numbers worked out and you were — in fact — able to follow through on the purchase of a vacation rental property, there is still one more step I recommend taking. It's at this point that I recommend actually staying in the property yourself; that way you will have a better idea of what it needs to be brought up to local area standards. You may notice both good and bad things about the home you just bought, and now is the time to address them. Paint, decorate, provide amenities; do whatever it takes to bring the property up to the status quo. The goal is to make your own property slightly better than those around it. That way, prospective renters will likely choose yours over the competition. At this point, you really want to make sure your property is up to par, and that people will actually want to live in it for short periods of time.
Investing in vacation rental properties is a great way to break into the passive income community. However, it's not enough to simply jump in head first without a plan. Instead, mind due diligence and know what you are getting into before you take the leap. Those that are prepared could find that their decision to get into vacation rental properties is one that could pay off for years to come.
🔒 Your information is secure and never shared. By subscribing, you agree to receive blog updates and relevant offers by email. You can unsubscribe at any time.