The kitchen is almost always the most important space in a home, no matter your status or square footage. Not only does it serve as a functional space for cooking and baking, it usually makes a statement about your lifestyle.
Because the kitchen is such a high-traffic area, it might be your best candidate for a remodel. Costs can vary based on the scale of work, so coming up with an initial estimate is a great place to start. In this guide, we'll reveal the average kitchen remodel cost, how to come up with your budget, and ways to cut down on costs. We'll also make sure you understand the factors you should be aware of before taking the plunge.
How Much Does a Kitchen Remodel Cost?
According to Cliqstudios, the average kitchen remodel cost is $22,000. However, this is just an average and doesn't paint the whole picture. Depending on your budget and project scope, your total kitchen remodel cost could land anywhere between $5,000 and $50,000.
Several factors determine how affordable or expensive your project will be. The main ones include your location, the size of your kitchen, project scope, and the cost of materials.
---
[ Thinking about investing in real estate?
Register to attend a FREE online real estate class
and learn how to get started investing in real estate. ]
---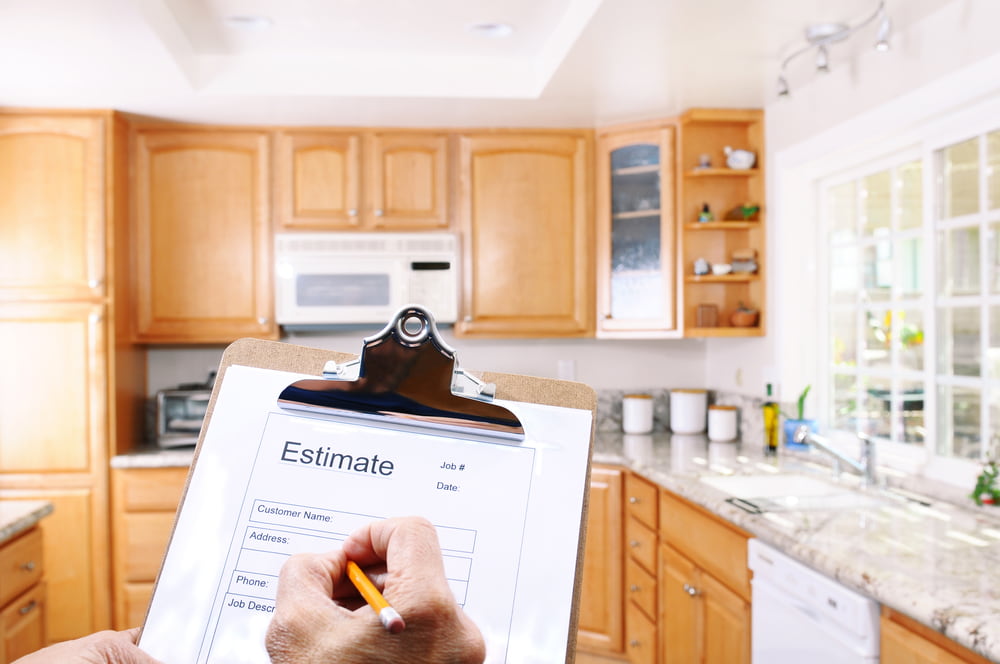 What Are The Average Kitchen Remodel Costs?
The average kitchen remodel costs depend on the size and quality of your project. A small kitchen upgrade ranges between $5,000 and $15,000, while the mid-range is $15,000 to $30,000. A large kitchen remodel can exceed $30,000. The cost is typically driven by the quality of materials and the number of line items included in the project scope. We will go over typical kitchen remodel costs by line item in the next section. This will help you calculate how much of your budget to allocate to each project.
How Do I Budget a Kitchen Renovation?
To get a better idea of what your kitchen remodel budget should be, create a wishlist of projects you'd like to pursue. Then, find out how much each smaller project would cost in terms of labor and materials. This exercise will give you an accurate idea of how much should be invested to achieve your dream kitchen.
If you're on a limited budget, try compromising by removing one or more projects or finding alternative materials that are less costly. Some home renovators take on projects themselves to cut down on the cost of labor. The key takeaway here is that there are creative solutions to work out a realistic budget without having to give up on your dream kitchen.
Below you'll find a sample budget to give you an idea of how much you might invest in each project:
Appliances: 17%

Cabinets: 29%

Flooring: 5%

Electrical: 10%

Countertop: 11%

Backsplash: 5%
What to Consider Before Starting a Kitchen Remodel
The idea of remodeling your kitchen can be exciting, but it's important to understand what you're getting yourself into. There are several important factors to consider before diving into your remodel project. Answering the questions below can help you come up with a successful action plan.
Will I be hiring any professionals, and what are their rates?

What is my ideal budget and what is the number that I'm not willing to exceed?

Will I need to obtain any permits?

How long am I willing to live in a construction zone?

How will I prepare meals if appliances are inaccessible?

Will I encounter any plumbing complications?

Where will I temporarily store all my kitchen items?

How much value will this investment add to my home?
---
[ Thinking about investing in real estate?
Register to attend a FREE online real estate class
and learn how to get started investing in real estate. ]
---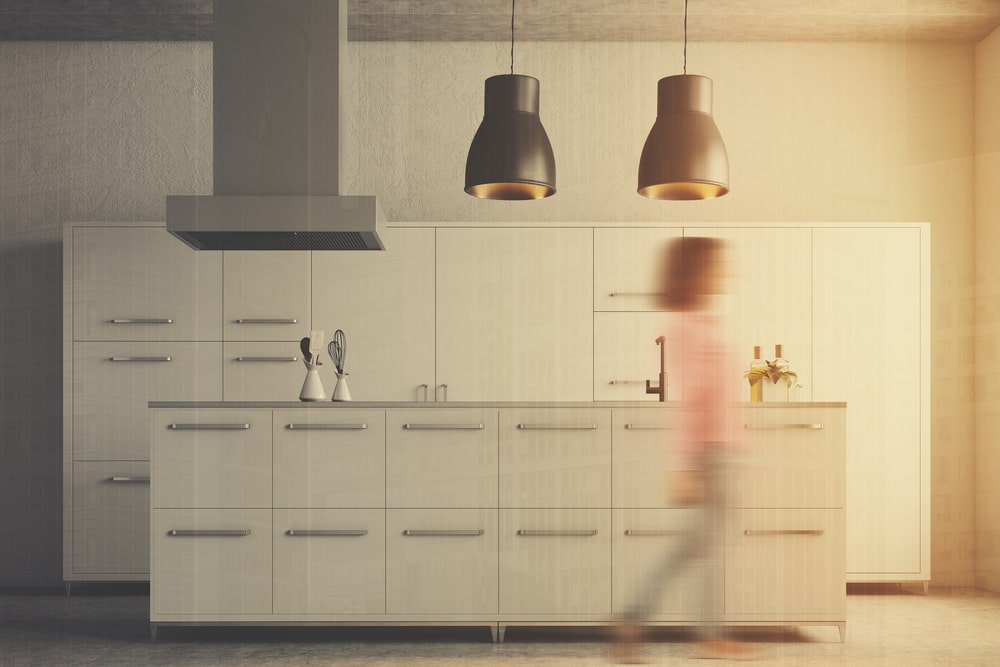 How to Save Money on a Kitchen Remodel
A lucky few can afford an extravagant kitchen remodel budget, but most of us will appreciate saving money whenever possible. Luckily, there are several ways to reign in your kitchen remodel budget. All it takes is a little bit of creativity and planning. Here are some ideas below.
Create a Clear Budget and Stick to It
The average kitchen remodel cost in the U.S. is $22,000, but you can spend as much or as little as you want. Create a list of non-negotiable projects, and then add on a few wishlist projects if you can afford more. Once you've created your budget, make sure not to exceed it. You may need to make a few compromises along the way, such as giving up a wishlist item or downgrading materials.
Explore the Market and Shop Smart
Take the time to compare prices and shop creatively. For example, obtain quotes from several different contractors in your area instead of accepting the first bid. Go with the contractor that offers the best balance between price and reputable work, since mistakes can be costly. You can also get creative with the materials that you use. For example, you might opt for a wood tile instead of hardwood. You'll achieve more durability and a similar look for a much lower price. Discounted materials can be found at salvage yards, Craigslist, and bargain retailers.
Keep Layout, Update Amenities
Experts recommend keeping your current kitchen layout if you want to save some serious money. Limiting your project to aesthetic updates will help you avoid having to change walls, plumbing, gas, and electrical. These are all items that can hike up your budget. You may be able to adjust your layout by moving appliances that won't require a new hook-up.
Manage the Project Yourself
Last but not least, you can save some serious money by getting directly involved in the project. There may be some projects that you can do yourself rather than hiring a skilled worker. Painting cabinets and installing backsplashes are examples of projects that most homeowners can do themselves. You could also consider serving as your own general contractor instead of hiring one.
Summary
For many families, the kitchen is the central place of gathering. Every family member uses the kitchen multiple times a day. The kids might be doing homework while a parent prepares a meal, or a couple might have important discussions while cleaning up after dinner. It's a cherished asset that represents love, family, and nourishment.
With this in mind, it would be no surprise if you're feeling called to remodel your kitchen. This is especially true in the context of the pandemic. With the pandemic ensuing over recent years, families have experienced a shift where they are spending more time together than ever. This family-centric culture may remain for many years to come. If this resonates, be sure to use this guide to come up with your kitchen remodel cost.
---
Ready to start taking advantage of the current opportunities in the real estate market?
Click the banner below to take a 90-minute online training class and get started learning how to invest in today's real estate market!