Jump To:
---
With the advent of platforms such as Airbnb bringing much popularity to short term rentals, it may feel as though long term vacation rentals has taken a bit of a back burner position. As an investor, would you choose between longer-term tenants or higher turnover? Both long term vacation rentals and short term vacation properties have unique benefits, as well as disadvantages. Read on to find out more about each type of vacation rental property, so that you can start formulating the best strategy for your portfolio.
How Long Is A Short Term Rental Vs A Long Term Vacation Rental Investment?
A property that is rented anywhere between one evening up to one month is often considered a short term rental, while a property rented for one month or longer is usually considered a long term vacation rental. The difference between short-term vacation rentals and long terms vacation rentals can be boiled down to time, and not attributed to property type. An investor may position a vacation rental for short term or long term based on which strategy would maximize cash flow in their specific market, or even based on personal preference. The next few sections will discuss some differences between the two strategies that will elucidate some of these considerations.
---
[ Looking for ways to start increasing your monthly cash flow? Register to attend our FREE real estate class to learn how to utilize passive income strategies in your local market! ]
---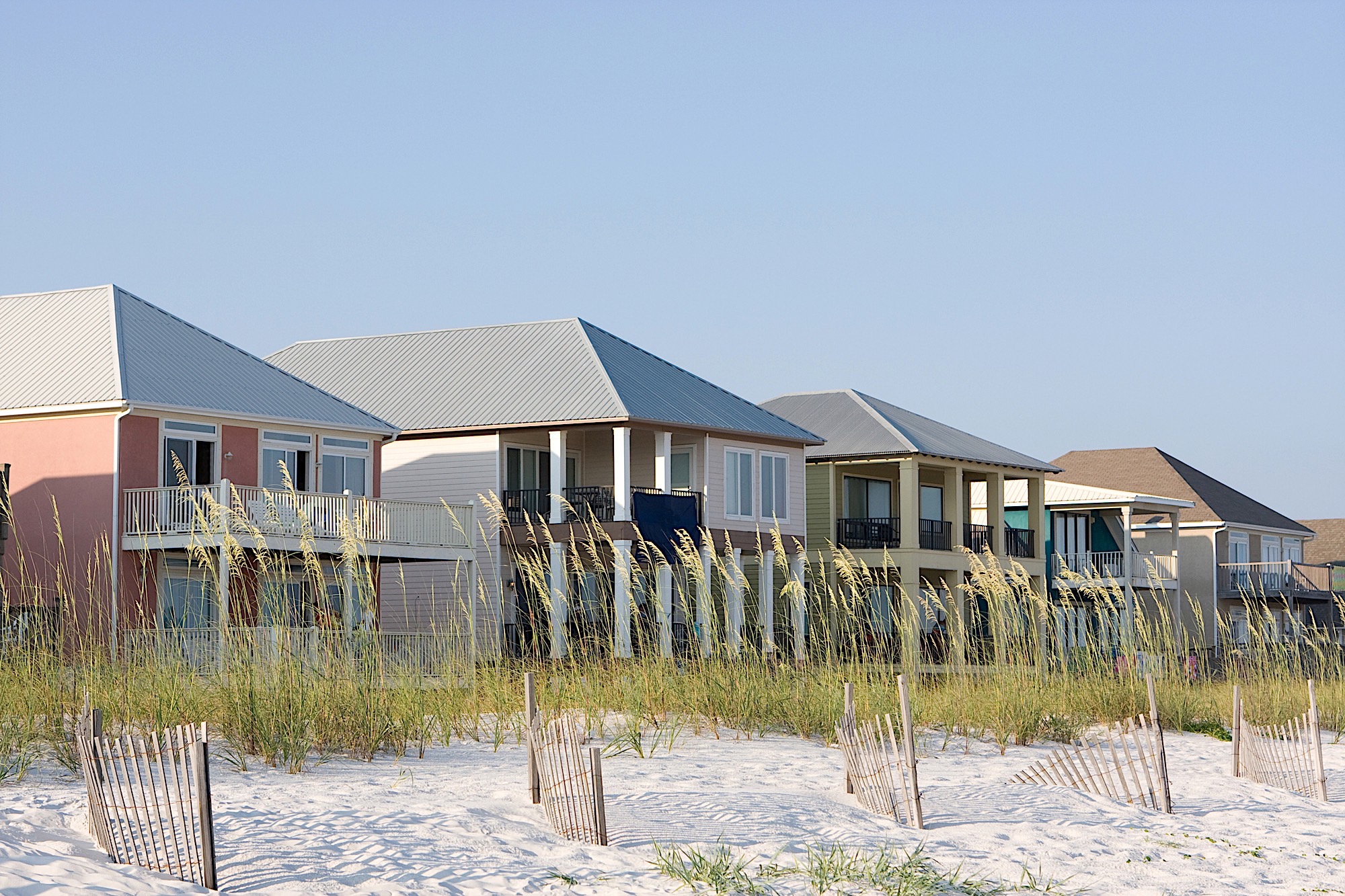 Deciding Between Airbnb Vs Long Term Rentals
Vacation rental platforms such as Airbnb and VRBO have quickly boosted the popularity of short term rentals in recent years, but investors should not automatically count out a long term vacation rental investment. A vacation rental property posted on Airbnb offers owners with the ability to change pricing, receive public guest reviews and list the property for free. One of the added benefits of short term rentals is the ability to meet new people all the time, if you choose to be the type of owner that greets new guests.
A long term vacation rental investment strategy may be a better fit for individuals who prefer to have the same tenants over a longer period of time, thus having to deal with less tenant turnover. A longer-term tenant may even help bring in a more steady and stable cash flow as well, although a vacancy may be a little more difficult to fill relative to a short term rental such as an Airbnb. Most importantly, investors should heavily consider the vacation market in which they are located, and research which strategy would be the most conducive to bringing in a sizeable rental income over the course of the year.
Long Term Vs Short Term Vacation Rental Properties: The Pros And Cons
If you have invested in a property that you think you can position well as a vacation rental, you may be wondering how to decide on the benefits of long term vs short term vacation rental properties. Read on to find out about the unique sets of advantages and disadvantages that are often associated with the two different vacation rental strategies.
Benefits Of Short Term Rentals
Short term rentals give their owners flexibility and greater control over their property, as well as many other benefits. Take a look at some of the main advantages that short term rentals offer their owners:
Personal vacation use: Many investors like to make personal use of their vacation rental property, and rent it out to others when it is not in use. When a property is listed on the short term rental market, it is much easier for the owner to block off the dates during which they would like to use the property.

Less wear and tear: Short term rentals tend to be occupied around weekends and busy tourism seasons, but not throughout the entire year. Because of this, it tends to take relatively longer to build up noticeable wear and tear on the property.

Easier maintenance: Similar to the less frequent wear and tear of short term rentals, these properties are often easier to maintain. Short term rentals are cleaned and prepared for new occupants more regularly, which translated to better-maintained properties. This helps to prevent any long term damage to the property. If any maintenance problems were to arise, a short term rental owner has easier access to the property without disturbing residences.

More overall rental income: Owners are typically able to charge a higher nightly rate for short term rentals, compared to long term vacation rentals. Although occupancy can fluctuate, thus making rental income less consistent, short term rentals tend to provide more rental income long term.

Price Adjustment: Short term rentals offer their owners the ability to adjust the price of rent more often than owners of long term rentals can. Short term rental homeowners can change the price of rent in between occupants as they see fit. If there is a higher demand for their rental in the summer season, they can raise their rent and produce more income. They are not limited to year-long lease terms that long term rental homeowners experience.
Short term rentals are not without potential downsides. Because rental income is a direct result of being able to book short-term guests throughout the year, short term rental owners will find that they need to put in more effort to market their home. This could include messaging back and forth between interested guests, updating listing sites, or offering promotional discounts. Also, many rental owners will choose to manage tenant turnover on their own, to help lower costs. Finally, mosts guests will expect their short term rental to be nicely furnished when going on vacation. This will require owners to update or replace furnishings as needed, which is a cost that should be considered.
Benefits Of Long Term Rentals
There is no doubt that short term rentals have many appealing qualities. However, investors should take a look at what long term rental properties can offer them as well. Long term rentals are viewed as more stable and consistent investments, and for good reason. Take a look at the benefits of investing in these properties:
Consistent cash flow: Because a longer-term tenant pays a consistent rental fee on a weekly or monthly basis, landlords can count on more consistent cash flow, when compared to the fluctuations of a short term rental.

Utility bills paid: If you have tenants occupying your long term vacation rentals for a month or longer, then oftentimes utility bills can be passed on to the guest. This can create significant cost savings in certain seasons, such as during the summer or winter.

Less Turnover: When the rental term is relatively longer throughout the year compared to short term rentals, this means you have fewer people coming in and out of your property. This means having to do less paperwork, less cleaning, and less vetting of potential tenants. Overall, this minimizes the need for day-to-day management.

Easier to manage: The less frequent turn over rate of long term rentals contributes to the benefit of an easier to manage the property. Landlords of long term rentals spend less time worrying about their next tenant and source of income, which allows them to relax and step back from the management side of their properties compared to the more demanding management required from short term rentals.

Cheaper management: If a landlord decides to hire a property management company to handle day to day operations of either short or long term rentals, the cost will be significantly lower for long term rentals. Long term rentals require less effort to fill occupancies, so the property management fees will be much lower than those of short term rentals. Fewer tenants throughout the year result in fewer management requests, which saves money for long term rental owners in the long run as far as property management companies are considered.
Investing in and managing long term rentals by owner can be associated with a unique set of challenges that are worth noting. First, the stability in cash flow is offset by a generally lower earning potential, in comparison to short term rentals. This is because it is usually not feasible to charge premium rates for long term stays, while travelers or often more inclined to pay higher rates if they are only staying for the weekend. Also, especially during an off-season, it may be more difficult to find a longer-term tenants; owners should plan for longer vacancy periods. Finally, because guests will stay in the property for longer stretches of time, personal use of the property can become limited at times.
Summary
Before becoming too concerned about some of the disadvantages associated with either short term or long term vacation rentals outlined above, you should first and foremost celebrate the fact that you have successfully invested in a property that is in a market well-positioned for vacation tenants. Choosing between a short term or long term vacation rental strategy can be tricky, but ultimately the choice is yours to make.
Ready to start taking advantage of the current opportunities in the real estate market?
Whether you're brand new to investing or have closed a few deals, our new online real estate class will cover everything you need to know to help you get started with real estate investing. Expert investor Than Merrill explains the best real estate strategies to help get you on the path towards a better financial future.
Click here to register for our FREE 1-Day Real Estate Webinar and get started learning how to invest in today's real estate market!
🔒 Your information is secure and never shared. By subscribing, you agree to receive blog updates and relevant offers by email. You can unsubscribe at any time.