The most common roadblock for buying a home, aside from the occasional credit score mishap, is almost always finding real estate financing options. For those with little-to-no money, the process of coming up with funds for a down payment can seem financially inconceivable, as traditional home loans require anywhere from 15-20 percent out of pocket. That said, the secret to affording homeownership is understanding your financing alternatives, which do include options to buy a home with no down payment if you know where to look.
Mortgage options hold the key to securing low-down-payment and zero-down payment home mortgages. Contrary to popular belief, it is possible to secure a home loan without the addition of a down payment; the trick is comprehending what's available to you and how to apply it to your situation. For those ready to purchase a home but don't have the financial means to afford a down payment, the following breaks down four mortgage options (potentially) available to you:
4 Ways To Buy A Home With No Down Payment
The dream of homeownership is often thrown into disarray by the fallacy of the down payment. According to a recent survey by the National Association of Realtors (NAR), the majority of respondents said they were uncertain about purchasing a home at the moment because they could not afford a 20 percent down payment.
"It's possible some of the hesitation about buying right now among young adults is from them not realizing there are mortgage financing options available that do not require a 20 percent down payment, which would be north of $100,000 in some expensive areas in the country," said NAR Chief Economist Lawrence Yun.
The inability to save for a down payment is another major concern among would-be homebuyers, especially among millennials. Another study conducted by the NAR found 80 percent of millennials — ages 18 to 34 — said their delay in homeownership is due to being unable to save for a down payment, while 69 percent of respondents stated they don't feel financially secure enough to buy, and 63 percent said they can't qualify for a mortgage because of debt-to-income ratios.
For those seeking the personal and financial rewards of homeownership but lacking the financial means to dish out a down payment, the following mortgage options hold your answers:
State & Local Homebuyer Programs: Great for low income or first-time homebuyers who would benefit from down payment assistance grants offered by local governments.
VA Loan: Perfect for active duty military, veterans and military family who are eligible to receive one hundred percent financing.
USDA Loan: Right for potential homeowners that live in one of the rural areas designated by the U.S. Department of Agricultural Affairs, and who have a minimum credit score of 600.
HomeReady Mortgage: Great for homebuyers in low-income neighborhoods who would benefit to low-down payment mortgage programs.
State & Local Homebuyer Programs
Believe it or not, almost every local county and state offers some sort of homebuyer incentive program. These programs generally aim to assist buyers by incentivizing homeownership with down payment assistance, with many programs catering to specific professions such as medical personnel, teachers and first responders. Although some, but not all, are designated for first-time homebuyers, the majority are subject to buyers by income level.
A recent report analyzed the impact of down payment assistance on the cost of buying a home across 513 counties and found homebuyers saved on average $17,766 over the life of a mortgage loan.
"Homeownership programs not only help buyers overcome the initial cost of purchasing a home, but also produce a compounding positive impact on the homeowner's saving and wealth-building capability," said ROB Chrane, CEO of Down Payment Resource.
"These programs often make the difference between buying a home or not," said Chrane. "In most cases, the assistance results in a greater financial cushion by preventing homebuyers from liquidating their savings and retirement accounts to come up with a down payment."
While state and local homebuyer programs can assist in saving money, not all programs can eliminate the need for a down payment. However, many of these programs offer loans with very little down payment, including the ability for a interest-free loan.
To qualify for one of these programs, future homebuyers should search the National Council of State Housing Agencies by state.
VA Loan
Are you currently or previously employed by the military? If so, chances are great you'll be approved for a VA (Veterans Affairs) loan. This 100 percent financing mortgage option, which has been in place since World War II, offers military families, veterans and certain members of the National Guard and Reserves an opportunity to obtain a home loan without requiring a down payment. It will come at a price, however, as a PMI (Private Mortgage Insurance) of 2.15 points, which represents 2.15 percent of the loan amount, will be added.
To qualify for a VA loan, potential homebuyers would need to first obtain a Certificate of Eligibility (COE).
USDA Loan
Another mortgage option for would-be homebuyers is the U.S. Department of Agriculture Rural Development (USDA) mortgage guarantee program. Designed to assist low and moderate income households that live in specifically designated regions of the country, this mortgage option aims to benefit those seeking homeownership, but unable of saving for a down payment. Also, rates for USDA mortgage loans are generally more competitive than FHA and conventional mortgage loans, thanks in part to being backed by the US Department of Agriculture.
To qualify for a USDA loan, the purchasing property is required to be located in one of the eligible areas, and a minimum credit score of 600 to 640 or above is required. An upfront fee ranging 2.75 from 1.0 percent of the loan amount will also be tacked on, including an annual fee from 0.5 to 0.35 percent.
HomeReady Mortgage
Back by the U.S. government, HomeReady Mortgage was created in late 2015 to provide lower-income neighborhoods with easier access to low down payment mortgages. Although not a zero-down program, HomeReady offers a downpayment of just three percent on home loans, as well as the ability to pool income from other members of your household.
To qualify for the HomeReady program: you cannot be an owner of another residential property in the U.S.; must agree to complete a homeowner counseling course.
---
[ Want to own rental real estate? Attend a FREE real estate class to learn how to invest in rental properties, as well as strategies to maximize your cash flow and achieve financial freedom. ]
---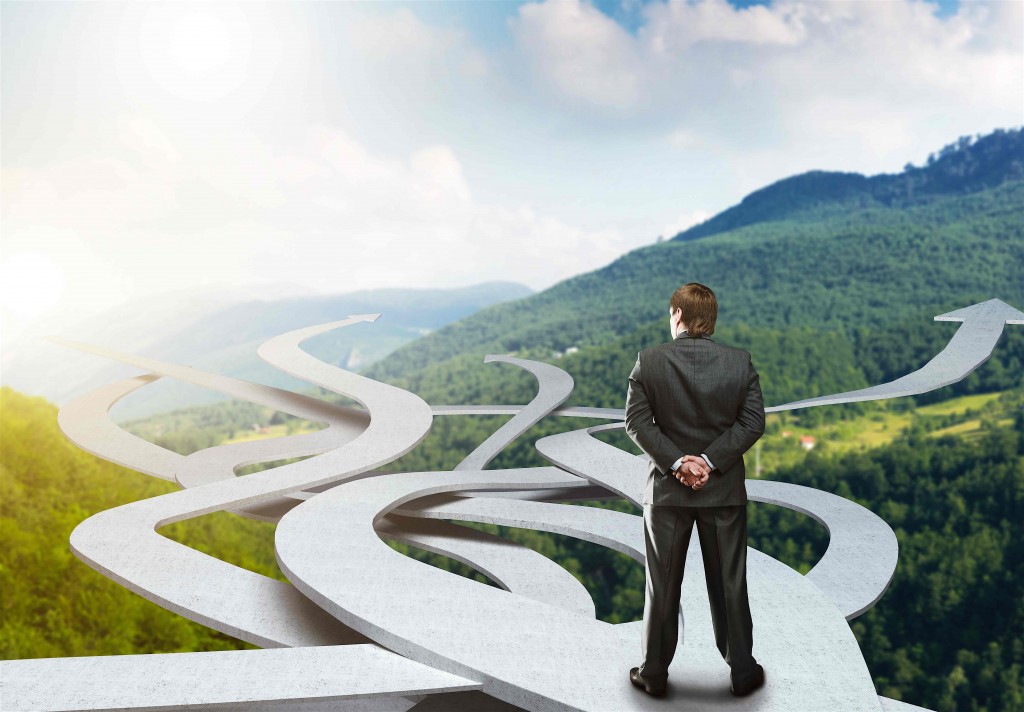 2 Ways To Buy A Home With Bad Credit
Along with misconception and lack of financial means, bad credit is another issue plaguing would-be homebuyers, and especially millennials. Earlier this year, a TransUnion survey revealed that nearly a third of millennials would like to purchase a home within the year, but can't because of low credit scores. The survey, which examined 1,843 millennials, found that 32 percent of respondents planned to buy a home within the next 12 months, but 43 percent currently had a credit score between 300-600, which is defined as a subprime.
"Credit scores are a crucial component of the homebuying process, impacting everything from the size of a mortgage payment to the interest rate on a home loan," said Senior Vice President for TransUnion, Ken Chaplin.
A credit score can serve as an asset or obstacle when securing mortgage options. The importance of a quality credit score should never be underestimated, as not only does great credit equate to better mortgage rates and deals, but a plethora of financing options, including better down payment options.
Credit scores are generally analyzed in points, with bad and great ranging from 300-850 respectively. According to the most popular scoring model, FICO, credit scores belong to one of several categories:
Bad Credit: 300 – 600
Poor Credit: 600 – 649
Fair Credit: 650 – 699
Good Credit: 700 – 749
Excellent Credit: 750 – 850
Hard & Private Money Lenders
For those seeking homeownership without the down payment and the credit score, there are still options to be had. The majority of these mortgage choices pertain to real estate investing, however, they can still apply to homebuyers. Here are two alternative financing options for buyers:
Hard Money Lenders: Generally consisting of individuals or businesses, hard money lenders will provide funds for homebuyers and investors at interest and term rates unlike that of traditional financing methods. These lenders will not only charge interest rates based between 10-18 percent, but additional feeds known as "points."
Private Money Lenders: Similar to hard money, private money lenders are comprised of private groups or individuals that loan money in real estate. These entities will not only set the terms, fees, rates and guidelines for the loan, but could also determine loans based on credit score.
Summary
Knowing how to buy a home with no down payment is a matter of understanding your mortgage options. This will involve a valiant effort with due diligence, as potential homebuyers will need to not only comprehend their mortgage options, but actively strive to optimize their credit score.
Do you know any other methods of buying a home with no downpayment, and perhaps when you have bad credit as well? Share in the comments below: