Key Takeaways
The best real estate businesses make use of both online and offline marketing strategies.
With a little research, you can identify the right offline marketing channels for your investment strategy.
Offline marketing examples can include anything from networking and direct mail to sponsoring community events.
---
With the rise of technology and social media, many business owners may find themselves making the mistake of moving all marketing efforts online. However, when it comes to real estate investing, there is still value in old school marketing techniques. When done right, successful offline real estate marketing can spread the word about your business and ultimately lead to more deals. Real estate investors should strike a balance between on and offline tactics to generate consistent leads. If you want to learn how to leverage offline marketing to maximize your real estate lead flow, continue reading.
What Is Offline Marketing?
Offline marketing, also referred to as traditional marketing, includes any marketing strategies or techniques that don't require the use of the internet. This can incorporate a range of strategies from direct mail to business cards. While once the norm, offline marketing has since taken a backseat to social media and other online advertising methods. Despite the rise of online marketing, traditional marketing remains effective for real estate business owners seeking to generate more leads and boost overall profits. Finding the right mix will lead to the best results in the long term, and investors should carefully consider which offline marketing ideas might work best for their specific needs.
---
[ Do you have what it takes to run your own real estate business?
Register for a FREE webinar
, where you can learn from experts how to replicate successful business systems. ]
---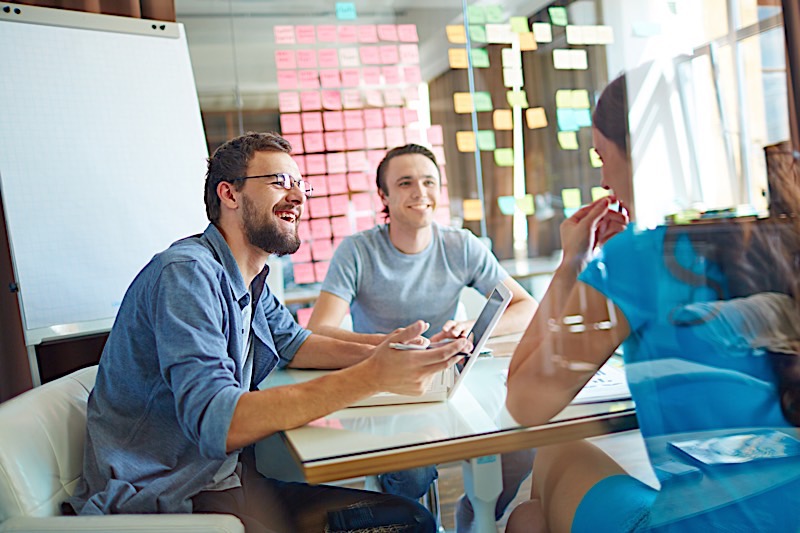 Best Offline Marketing Strategies
The best offline marketing strategies will vary from business to business; although, there are some key ideas that have proven to be successful for many. Offline marketing can be a cost effective way to increase your leads, especially for investors operating in a competitive market. By expanding your marketing efforts, you can ensure you reach a broader audience. The following ideas should serve as a jumping-off point for your future real estate marketing campaigns:
Direct Mail
Word Of Mouth Marketing
Get Creative
Give Back
Direct Mail
Direct mail is one of the most common offline real estate marketing strategies, and rightfully so. It has proven, time and time again, it can generate leads and increase the marketing presence of real estate investors. It is often cost effective and can be a great way to reach new audiences. Direct mail can also be a good long-term strategy for investors looking to generate leads over time. When strategizing a particular direct mail campaign, identify target areas and the best ways to reach them. Direct mail campaigns can involve anything from handwritten letters to postcards–it all depends on the intended audience. Additionally, identify which types of leads you are attempting to contact and where to find them. It is a good idea to research property types and the owners you aim to reach.
Word Of Mouth
Real estate investors should be prepared to make their business goals and contact information known to anyone around them. Simply introduce yourself and your investing niche to anyone you meet. This includes family or friends who may not even work within the real estate industry. Through word-of-mouth marketing, investors may find themselves being approached by friends of friends or members of the community with new business opportunities. This approach is also entirely free, investors simply need to reach out to those around them.
Networking
Networking is crucial to any real estate investment business, but particularly to offline marketing efforts. Investors should attend networking events and have a strong pitch prepared for when they intend to increase their exposure. Additionally, the use of creative or unique business cards can give investors an edge when it comes to networking. Business cards should be consistent with your organization's brand and let potential connections know how to get in touch. By building a network and handing out business cards, you can increase the number of people you know in your field and get your name–and contact information–out there.
Get Creative
There are numerous creative offline marketing ideas out there that can spread awareness about investing businesses. A great place to start is by ensuring all of your business materials remain on brand, meaning they feature a consistent message and theme. By streamlining business materials, investors can ensure they are prepared for a number of offline marketing strategies. For example, investors may find success by participating in trade shows. These events will often feature key players in the real estate industry within a given area, and serve as an opportunity to raise business awareness.
Give Back
As real estate investors gain success, it can be a great idea to look into ways to give back. In addition to making a positive impact on the community, investors can also boost their business awareness by interacting with local schools or charities. Investors may want to look into sponsoring a community event, such as a local marathon or high school fundraiser. Typically, donors will be allowed to distribute pamphlets or business cards, and event materials will feature business information; all of which can help investors establish a positive brand within the community and potentially open new connections. Giving back to the community is a great idea on its own, but it could get your name out there in the process.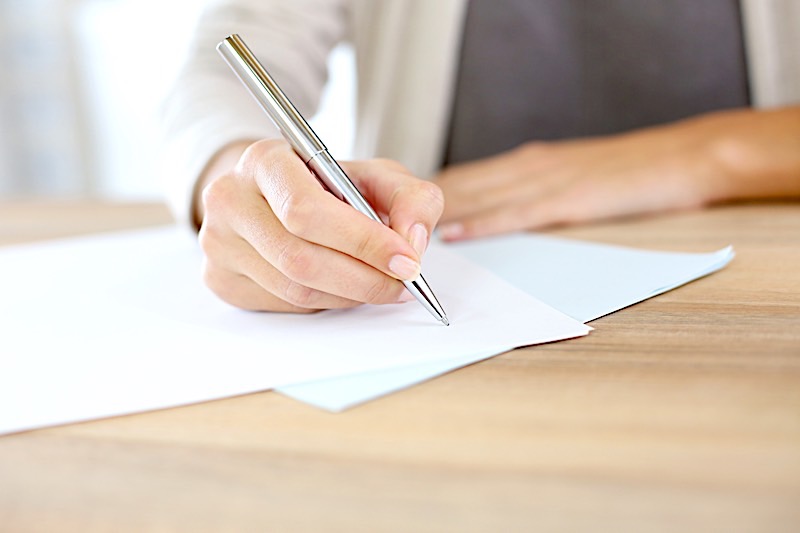 Offline Marketing Tools
As you hone in on which marketing strategies will best help your business, it is important to keep in mind any materials you might need to ensure the campaign is successful. Whether you are networking or sending out direct mail, your promotional materials should be clear and consistent. One of the best ways to ensure the success of a given marketing campaign is to keep your business goals and key values in mind when creating any promotional materials. Here are a few tools to keep in mind:
Printed Newsletters: Under the right circumstances, a monthly newsletter can be a great way to increase awareness about your business. Investors may find success distributing a monthly business newsletter in target neighborhoods, similar to a direct mail campaign. There are several online services out there that can help make this offline strategy a reality, including Canva and Fastnewsletters.com.
Buyer Consultation Packet: A buyer consultation packet essentially contains anything you would give to prospective buyers. It should include instructions on your business process, contact information, reference forms, and any legal agreements necessary. Investors can even include local coupons or maps as an added bonus. These packets can come in handy in the event an unexpected networking opportunity arises.
Seller Pre-Listing Packet: A seller pre-listing packet serves the opposite purpose of a buyer consultation packet, but will include similar materials. Investors should include information on the selling process, what sets your business apart, and any legal forms. Those seeking to build relationships with prospective sellers can use these packets as a way to share information and stand out from the competition.
Meet And Greet Events: It is a good idea to attend networking events, but investors may also find success in hosting them as well. Planning a meet and greet can provide real estate investors with a unique opportunity to build a relationships with industry professionals.
Summary
Marketing is a crucial aspect of any real estate investment business, with the potential to help investors increase lead generation and brand awareness. When it comes to specific strategies, finding a balance of online vs offline marketing strategies will ensure your efforts reach a variety of audiences. Keep in mind to establish a system for tracking offline marketing campaigns to maximize your efforts. Through careful research and evaluation, you can help ensure the success of any marketing campaign.
Which offline real estate marketing techniques have you tried? Share your ideas in the comments below.
---
Ready to start taking advantage of the current opportunities in the real estate market?
Click the banner below to take a 90-minute online training class and get started learning how to invest in today's real estate market!