Key Takeaways
A property auction is a publicly held sale where buyers can make offers on properties that are bank-owned or in foreclosure.
There are three different property auction types: foreclosure auctions, occupied REO auctions, and vacant REO auctions.
Minding due diligence (i.e. inspecting a property ahead of time, conducting a title search, and setting a budget) is the best way to make the property auction strategy work for you and your business's bottom line.
---
Finding your next investment deal at a property auction might be more beneficial than you think. Although foreclosure activity has decreased since the housing crisis, properties sold at auction (typically bank-owned) are still present in the marketplace. To get ahead of the competition, boost your business's bottom line, and use bank-owned properties to your advantage, please continue reading on.
What Is A Property Auction?
A property auction, also known as a real estate auction or trustee sale, is a publicly held sale where investors can make offers on properties that are often priced below market value. Note that while attendees of property auctions are usually investors, auctions are not limited to professionals.
A property ends up "at auction" when the homeowner defaults on his or her mortgage loan. If a homeowner has failed to pay the mortgage for several months, the bank will file a notice of default with the county recorder. The property then becomes "bank-owned" if the homeowner doesn't pay the balance or renegotiate the loan with the lender. This process can take anywhere from a few months to over a year, depending on the market.
Property auctions can be beneficial for investors who know how to properly navigate the process. The biggest benefit: properties at auction are often less expensive than those listed traditionally. In fact, the average sale price of an auctioned property was 13 percent less than the average estimated market value, according to RealtyTrac. Because there is some risk involved and the state of the property is sometimes subpar, there is less demand. The bottom line is this: if you're interested in buying a property at auction, be sure to weigh the pros and cons, as well as mind your due diligence before diving into the arena.
With that said, read on to discover the most common types of property auctions, as well as learn how to become a bidding expert.
---
[ Thinking about investing in real estate?
Register to attend a FREE online real estate class
and learn how to get started investing in real estate. ]
---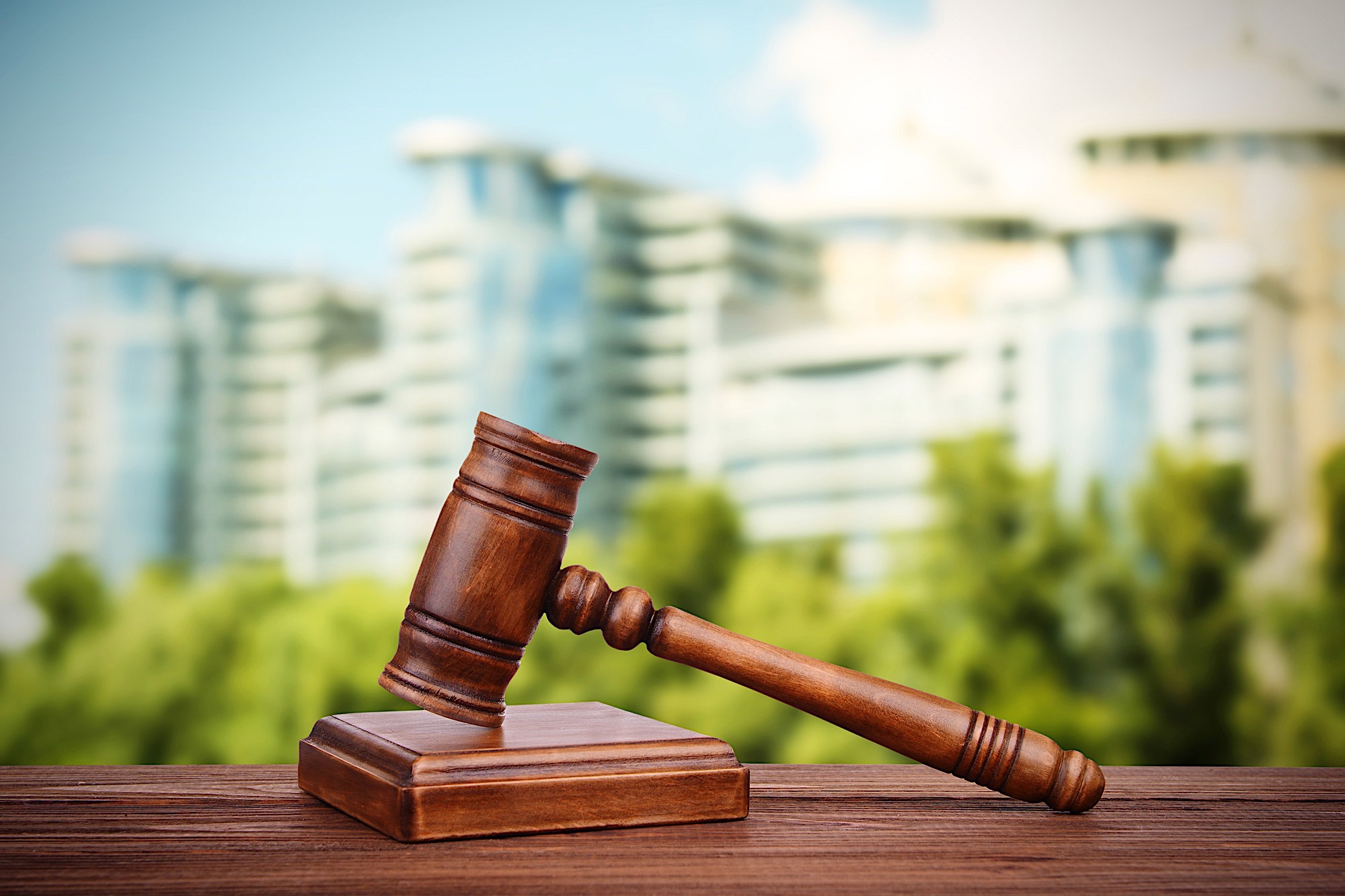 Real Estate Auction Types
Foreclosure and bank-owned REO properties make up a significant portion of the market, which is why it is of the utmost importance for investors to understand how to use such properties to their advantage. Since many shy away from bidding at property auctions, savvy investors can leverage the lack of demand and use a property auction strategy to get ahead of the competition. There are three common property auction types, and each type varies in its process and benefits:
Foreclosure auctions
Occupied REO auctions
Vacant REO auctions
Foreclosure auctions can be held at the local courthouse, a convention center, or even at the foreclosed property itself. The live auction is conducted by an auctioneer, a trustee, or a local sheriff. Foreclosure auctions can obviously provide investors with great deals, but also networking opportunities.
Occupied REO auctions are usually conducted immediately after the completion of the foreclosure process. A property becomes bank-owned if it failed to sell at a foreclosure auction. Remember, "occupied" simply means the owner, or someone else for that matter, could still be living in the property. If the lender chooses to sell a property at an occupied REO auction, it means they are moving the property directly instead of taking the title, evicting the occupants, and dealing with deferred maintenance issues. These properties are often more difficult to make "buyer-ready," but are almost always very inexpensive due to the added work involved with owning an occupied property.
Vacant REO auctions are just that: unoccupied. These transactions are most similar to a traditional home sale, and often allow investors and agents to examine the home at a scheduled open house. Investors should be aware that this property type often comes with pre-existing terms.
How To Succeed At Your Next Property Auction
Looking to capitalize on the next great deal at a property auction? Keep these five tips in mind:
Mind due diligence: As with any real estate transaction, minding due diligence is key to success. Not all properties sold at auction allow potential buyers to walk through the home before purchasing; but, that doesn't mean you can't still do your homework. If possible, drive by the property and inspect its exterior. Is there roof damage, foundation issues, or broken windows? You'll be more able to determine a reasonable bid if the overall condition of the property appears decent. Keep in mind, however, that if the exterior of the property looks bad, chances are, the interior won't be much better. Once you've inspected the property to the best of your ability, conduct a title search. You will most likely be told at auction if tax liens or other pre-existing title issue exist before purchasing, but it doesn't hurt to have the information ahead of time.

Understand contract conditions: When a property is being sold at auction, you must come to terms with the fact that, unless specifically outlined within the content, you are buying the property "As Is." The seller is not at all legally responsible to repair any damages or maintenance issues that exist within the property. This won't be an issue if all there is to fix is a busted window or broken garage door, but foundation damage, mold, plumbing problems or environmental issues can all cause a lot of problems moving forward. The point is this: know what you're getting yourself into before you get into it.

Organize your finances: It's important to be aware of the fact that most properties sold at auction have no financing contingency. If you know you want to purchase a property, you better be sure you have the funds — on the spot — to back it up. There are no refunds on properties sold at auction; once you've been elected highest bidder, the property, and all its potential damages, are yours. What's more, if you can't close the deal on time, it's best not to bid at all. Most real estate auction closings are within 30 days, so prepare to hustle or be ready to lose your deposit, and potentially be held liable for additional damages and daily penalties.

Don't involve your emotions: This tip is straightforward, but nonetheless necessary. Don't arrive at a real estate auction with a "dream house" in mind. You'll be more likely to base your bid on emotions, as opposed to facts, and wind up offering over your budget. Set a price limit and don't exceed it, no matter what. Remember, all auction sales are final.

Be creative: One trait almost every successful real estate investor possesses is the ability to get creative when things don't go according to plan. Most real estate auctions up the bid by increments of $100. One way to to catch people off guard and place the odds in your favor is to suddenly start bidding in increments of, say, $500 or $1,000. This change of pace will likely unsettle the crowd and potentially take less serious players out of the game. So long as you stay under your budget, there's no reason you should avoid breaking unspoken rules. Another way to get creative is to always follow up post-auction. If a property you wanted didn't sell at auction, perhaps because it was priced too high, it's not necessarily out of your reach. Consider calling the bank, or whoever represents the property, and attempt to negotiate a new deal. Perhaps the city based their asking price on the property's square footage and didn't keep in mind the property's distressed condition. This is where you come in and explain the reasoning behind your initial offer. The old phrase, "you never know until you ask," becomes extremely applicable in this type of situation.
A property auction has the ability to be your new best friend (if you play their cards right). Minding due diligence is the best way to make the property auction strategy work for you and your business's bottom line. If you're not afraid to do the dirty work and you're confident you can make an offer based on your scope of work or expected ARV (not your emotions), there's no reason you won't be able to find great deals on a consistent basis.
Which of these tips will you implement next time you purchase a property at auction? Reply with your answer in the comments below.
---
Ready to start taking advantage of the current opportunities in the real estate market?
Click the banner below to take a 90-minute online training class and get started learning how to invest in today's real estate market!