Key Takeaways
The land development process is a departure from traditional exit strategies, but it's a strategy worth considering, nonetheless. 
Knowing how to develop land is attractive to investors for three unique reasons: it's cheap, there's not a lot of competition, and there are a lot of opportunities.
Developing land doesn't need to be as complicated as many make it out to be, as long as you mind due diligence.
---
The land development process, for one reason or another, is viewed as a complex investing strategy; one that only experts should consider taking on.  And for what it's worth, developing land is a complex strategy. However, that doesn't mean nobody can do it successfully. In fact, I would argue that new investors can invest in raw land if they mind due diligence and are prepared for more work than tradition exit strategies have become synonymous with. If for nothing else, developing land comes with more steps.
There is no shortage of opportunity in the real estate industry as an investor. From investing in residential, multifamily and commercial properties, the real estate industry offers scores of options to take advantage of for those that are willing to take them. One of the more under-utilized investment opportunities is raw land investing, and there is no reason to ignore it anymore.
Raw land investment generally consists of purchasing a parcel of land with the intent of either developing it and constructing some type of building on it, or holding onto it for long-term appreciation value. Raw land investing has an array of configurations, but will essentially provide a multitude of advantages from other types of investments, whether it be from selling the property, renting it out for passive income, or simply earning appreciation while performing little to no work. For those considering raw land development, the following highlights the benefits of this investment approach, as well as the six steps to getting started in raw land investing.
---
[Thinking of flipping a house? Download "The Real Estate Rehabber's Essential Contract Pack" for FREE ]
---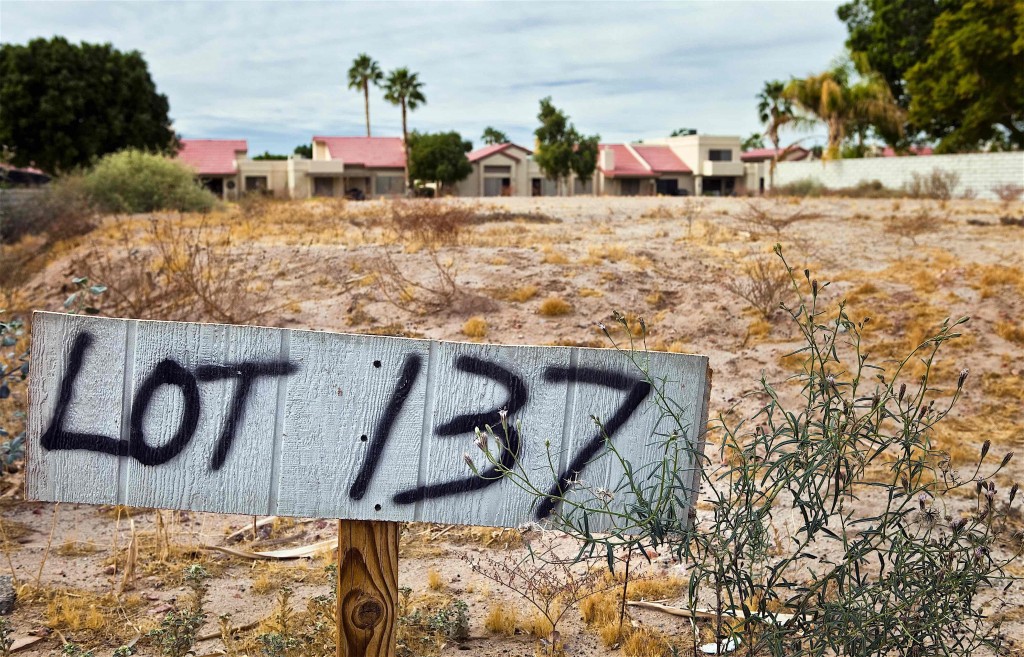 3 Benefits Of Developing Raw Land
Inexpensive
Less Competition
Opportunity
The attraction to the land development process is easy to see; this undeveloped asset not only costs less to purchase than a developed lot, but is generally less expensive to own over time, including lower mortgage payments and maintenance costs. There is more to like, however: it offers appreciation potential, whether or not the vacant area is improved upon. While there are many risks and rewards in real estate investing, raw land is one of the more secure investments to make. To gain a better understanding of the investor appeal, here are the three main advantages to raw land investing:
Relatively Inexpensive: In comparison to acquiring a developed property, buying raw land is very inexpensive to acquire and own. It not only has minimal carrying costs, including lower property taxes and insurance, but maintenance costs are modest. In fact, performing maintenance on undeveloped land isn't required, as a vacant lot can be purchased and held on to until appreciation rates reach a level where it can be sold for a profit. In addition, undeveloped land owners are generally highly motivated to sell because they are typically absentee owners with little-to-no emotional connection to the property. That said, the right property can provide immense upside for investors with a strategy in mind for the land.
Competition Is Low: Unlike regular real estate investments, which are currently experiencing higher-than-normal competition in most markets, raw land has virtually no competition to deal with. In most cases, investors are looking for established properties such as residential or commercial properties that provide an immediate source of income. Unless optimized to do so, undeveloped land will generally not earn income on a regular basis.
Opportunities Are Wide Open: As an investor, the allure of raw land investing is in the opportunity it holds. Aside from earning long-term appreciation, this land can be developed into further possibilities, like a single-family, multifamily property, and condominium. Although zoning and building codes may limit an investor's opportunities depending on the location, raw land offers the ability for investors to choose and develop their own investment path from scratch.
Raw Land Development Process Step By Step
Assess The Economic Feasibility
Acquire The Land
Obtain Proper Zoning Permits
Secure Financing
Begin The Construction Process
Start Marketing The Property
Before taking on the land development process, investors need to determine their exit strategy for the investment. Are you looking to earn monthly income from the property? Do you have the financial backing to build on the parcel? Is the proposed project legal? These question will help to determine how you go about developing the land.
In essence, raw land investing consists of six steps: The feasibility of the land, its acquisition, the design, financing, construction, and the marketing. While not every step may accompany an investor's master plan, these steps represent a guideline for beginner investors to getting started in raw land investing. The six steps to investing in raw land are as follows:
1. Economic Feasibility
The first step to raw land investing is its economic feasibility. Like any real estate investment, it's critical to determine your desired return on the property before getting started. Having a set profit in mind before developing the raw land is essential to the success of an investor because it will not only lessen the uncertainty of the market, but it will also provide a model of the costs versus profit aspect to your investment. Although the numbers will simply be an estimate, understanding the feasibility of your project, including the estimated costs, revenue and overall return will better assist investors to succeed in their endeavor.
2. The Acquisition
Once you understand the costs you're likely to encounter, including what you should receive in return, you can better determine the offer price. It's important for investors at this stage to have contractors submit actual bids for the project. This will not only provide estimated costs for the project, including the numbers of what you're expected to spend, but also provide a max price land offer.
3. Zoning
Stage three of raw land investing deals primarily with the design of the land. In essence, this pertains to what type of property should be constructed on the parcel, including taking a look into local zoning codes. Depending on the type of property you're looking to construct, or how you intend to present the property to buyers, zoning will play an important role in how you proceed. Zoning codes will essentially determine what types of properties, whether single-family, multifamily, condominium or commercial, can be built on the lot. As an investor, this could ultimately hinder your investment approach. When getting started in raw land investing, it's vitally important to understand the zoning laws in the area.
4. Financing 
Like all real estate investments, the way in which you intend to use the property will dictate the type of financing you obtain. The one aspect investors should care the most about is the "loan-to-cost" ratio (LTC). In essence, the LTC is the amount of money the lender will provide for the project, which will generally depend on the type of construction and use of the property. Although the majority of lenders will only provide a percentage of the overall costs (generally between 80-85 percent), owner-occupied homes are eligible to get standard bank financing.
5. The Construction
The second-to-last stage of raw land investing is the construction. In most cases, this will consist of first horizontal development, like grading for roads, curbs and utilities, and then gradually erecting the property from the foundation up. One element investors also need to be aware of is the construction financing aspect of the project. Generally speaking, contractors will be paid in increments of duties performed, including phases of the project. In many cases, construction lenders will hold back approximately 10 percent of the construction loan until the project is completed.
6. Marketing 
The final step to the land development process is marketing. This is where stage one is of critical importance, as your research into the neighborhood, the market price, and demand for rentals will pay off. Investors should also have a marketing plan in place to attract attention to the property. This may include advertising in newspapers, online listings, the MLS, and even social media.
In the end, the land development process is a unique and immensely undervalued opportunity to succeed in real estate. Have you thought about raw land development for your future strategy? Let us know what you think about this less-common approach in the comments below.
🔒 Your information is secure and never shared. By subscribing, you agree to receive blog updates and relevant offers by email. You can unsubscribe at any time.