Key Takeaways
---
It's important for real estate professionals to invest in software that's built for real estate CRM.
Real estate CRM is how you strategically manage your relationships with prior clients and leads so you can generate stronger sales.
There's plenty of software on the market that's designed to help you manage your real estate CRM. This type of software is particularly well-suited for real estate agents, but it may also be helpful for landlords or real estate investors.
Here's everything you need to know about CRM software in 2021, including our picks for the year's best.
---
[ Do you have what it takes to run your own real estate business? Register for our FREE real estate webinar, where you can learn how to replicate successful business systems from expert real estate investors. ]
---
What is Real Estate CRM?
CRM stands for "customer relationship management." As the name implies, CRM is all about fostering relationships with customers to drive sales. If you're in the real estate business, CRM is doubly important because the sales funnel for real estate is deeper and more complex.
A "sales funnel" represents the journey that customers take from "prospective lead" to "paying client." You can see what a sales funnel looks like below:
Here are some of the relationships you'll have to manage in real estate CRM:
Leads: You need to plan marketing strategies and outreach that can draw prospective customers to your business.

Existing Clients: Properties take longer to buy/sell, so customers will spend more time in the real estate funnel than in other industries. You'll need to remain engaged with customers throughout the entire home buying transaction to ensure they reach the mortgage signing and don't bail out.

Prior Clients: Prior clients can generate leads and referrals, especially if they're happy with the work that you've done for them. That's why it's important to stay engaged with customers even after they've departed your sales funnel.
Successful real estate professionals constantly have customers moving through the sales funnel. They work hard to make sure they have multiple customers moving through different stages of the funnel simultaneously—while some customers are closing mortgages, other customers are making inquiries.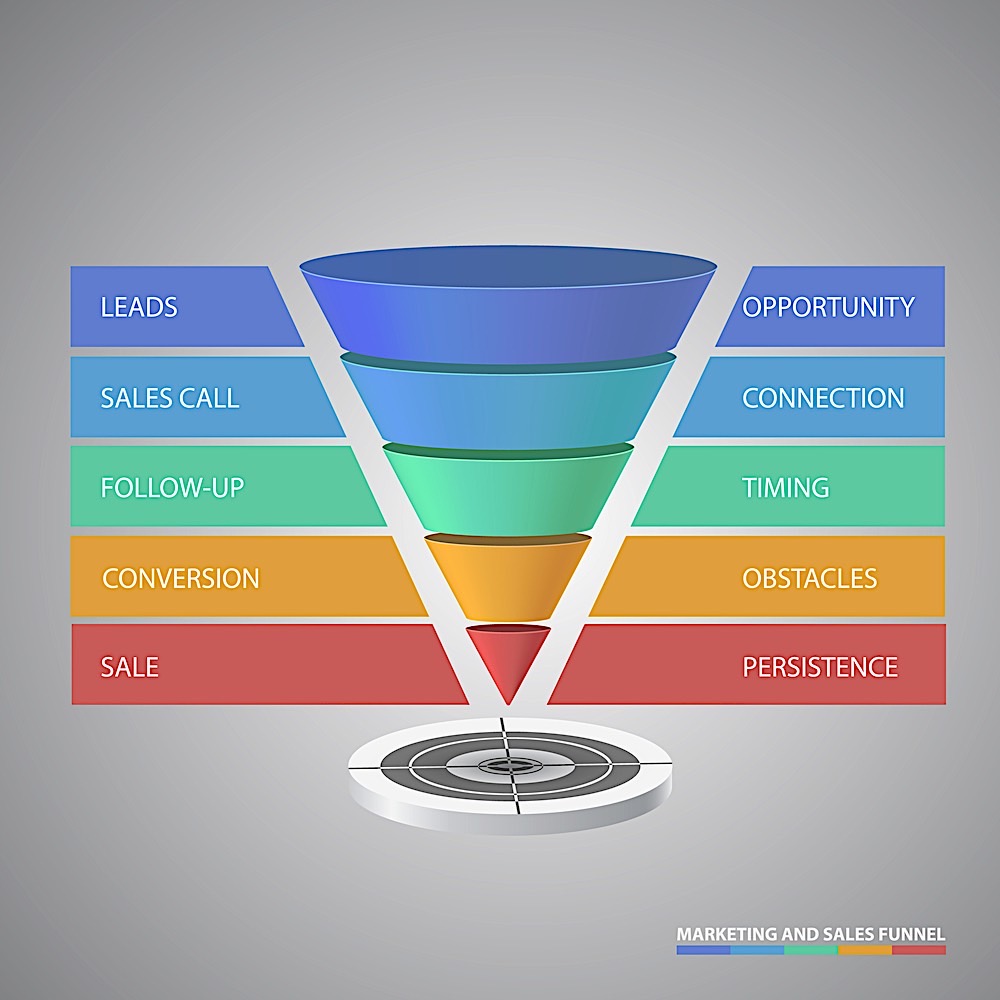 Why Use Real Estate CRM?
In the real estate industry, it's much more challenging to get customers through the sales funnel because of how difficult it is to buy or sell a property. Here are a few common challenges in real estate sales:
Real estate is a significant investment, which means that buyers and sellers will shop around quite a bit before closing a deal.

Many buyers face doubts during the home buying process, which may cause them to bail out on a mortgage signing.

Closing costs on a property might be unexpectedly high and take a property out of a buyer's budget.
If you're going to maintain a busy and fluid sales funnel, you need to have real estate CRM software. CRM software will help you stay constantly engaged with buyers and sellers so you'll never have a lull in your cash flow.
Benefits of Real Estate CRM
There are five main benefits to using software for real estate CRM:
Better Reporting

Segmentation of Leads

Automation

Relationship Development

Social Media
Reporting
When you're in the real estate business, you will have multiple clients generating income and drawing expenses. As a result, there are lots of transactions you'll have to keep track of, and it can be very difficult to sort through all the numbers and figure out how you're doing financially.
Real estate CRM software will do reporting for you. Most software will keep track of your income and expenses, and automatically produce charts and graphs that break down your financial situation. These charts will help you figure out:
Where most of your expenses are coming from

Where most of your profits are coming from

Which types of clients are producing the best revenue
When you understand where your money is coming from, it's easier to figure out what you need to change/stick with to hit your revenue goals.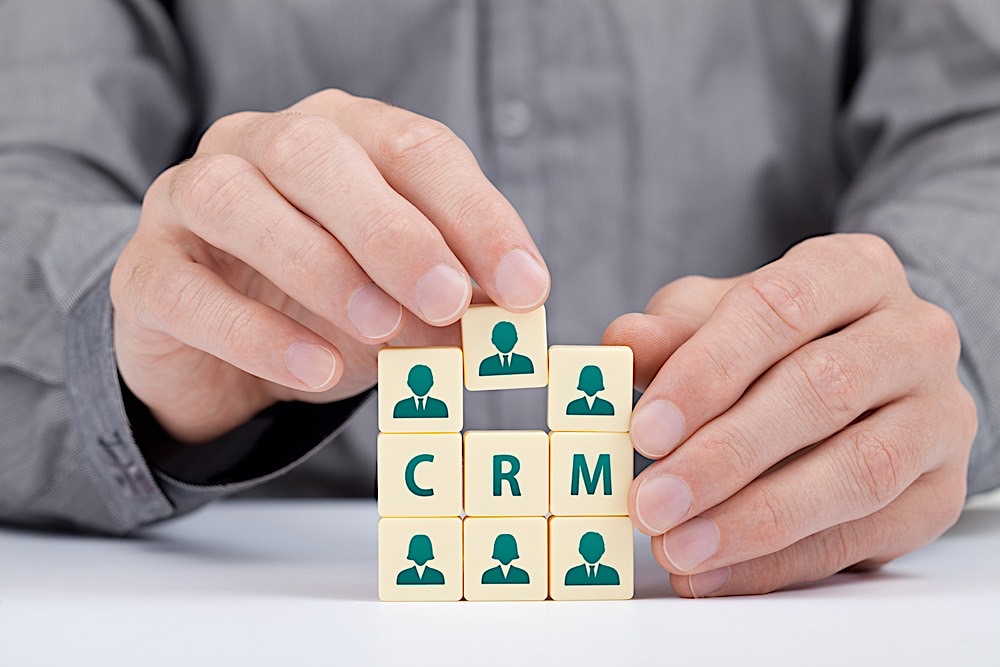 Segmenting Leads
Lead segmentation is another critical component of real estate CRM. CRM software will help you categorize all your leads so they're easier to manage.
You might have customer contact information saved on your email, cell phone, and social media pages. CRM software will give you a single place to store all of your contact information so you can more readily send out emails or other types of correspondence.
When your contacts are entered into the software, you can then organize them however you like. For example, if you're a real estate agent, you might organize your leads by budget, timeline, housing preferences, or zip codes. If you're an investor, you might organize them by contractors, buyers, sellers, agents, etc.
Once you've organized all your leads, you can use the CRM software to send out automated correspondence. For instance, let's assume you're an agent who has just been tasked with selling a single-family home for $600,000. With CRM software, you can instantly send out an advertisement for the property to all of your contacts who are searching for a single-family home at that price.
You'll never have to waste time scrolling through all your contacts, trying to remember which ones might be suitable for your latest property. CRM software makes it easier to reach out to leads and ensures that you don't accidentally forget to contact them.
Automation
Automation is essential if you're going to stay on top of your real estate CRM. CRM software will usually provide the following automated features:
Reminders: You can set reminders for yourself and your customers (for open house dates, home buying deadlines, etc.

Follow-Ups: You can set automated follow-up emails for inquiries, or to say "congrats!" when your customers have completed a real estate transaction.

Templates: The software will provide you with templates for flyers, newsletters, and listings.

Email Scheduling: You can schedule out emails to be sent on certain dates.
Relationship Development
You must be constantly working to build strong relationships with your customers. CRM software will give you tools that make it easier to gain your customers' trust and respect.
Records: The software will keep track of all your previous correspondence with each customer.

Personalization: You can send personalized messages/emails to your customers for holidays, birthdays, or other occasions.
Social Media Usage
Social media is a great way to promote your business or to re-engage with prior customers. Real estate CRM software usually enables you to schedule out social media posts or integrate social media contacts.
5 Best Real Estate CRM Software
In the market for real estate CRM software? Here are the 5 best software programs for 2021. We evaluated software based on:
Price

Features

Real Estate-Oriented Focus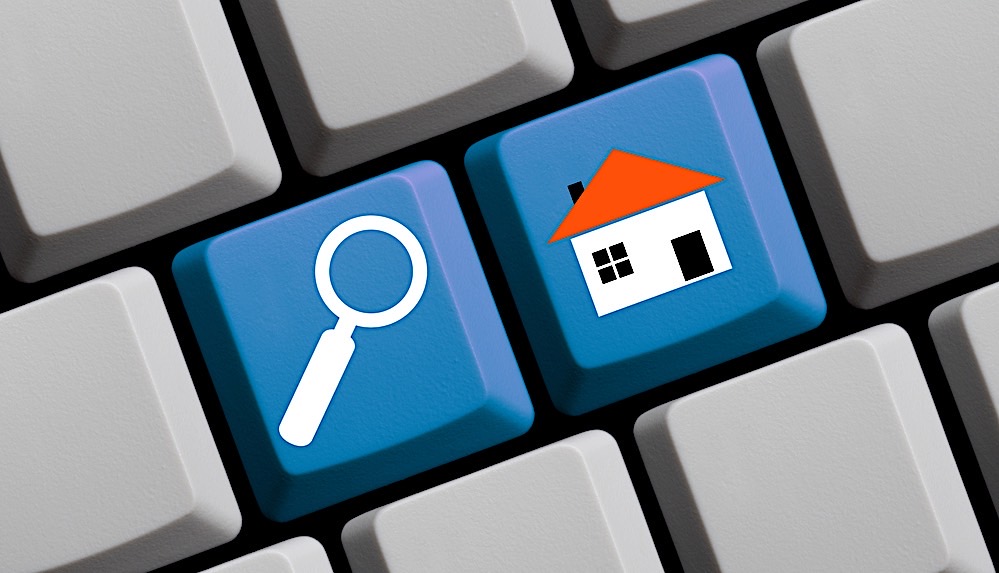 1. LionDesk
Prices: Starting at $25 per month
LionDesk is the best overall CRM software for real estate. LionDesk nails the fundamental features of CRM software while also providing a can't-beat price.
Pros:
Great for Beginners: LionDesk has a minimal learning curve, so it's a great option if you've never used CRM software before.

Scalable: Although LionDesk is beginner-friendly, it still has plenty of intuitive add-on features for more experienced professionals. The platform is designed to grow alongside your business.

Bulk Texting: You're able to send texts or emails to a large number of different contacts.

AI Follow-Up: LionDesk has an excellent automated follow-up feature that will improve your responsiveness with customers.

Call Integration: You can use the software to make phone calls.

Price: Starting at only $25 per month, LionDesk has an ultra-competitive price—especially when you consider all the features it comes with.
Cons:
Fewer Transaction Management Features: LionDesk is primarily designed to help you funnel your leads. There are fewer tools for managing your customers while they're in the closing stages of the transaction.
2. Contactually
Prices: Starting at $69 per month
Contactually is an intuitive and comprehensive real estate CRM software that places special emphasis on helping you find leads within your sphere of contacts that you may have missed. This is a terrific option for any real estate professional who wants to prioritize relationship marketing.
Pros:
Ease of Use: Contactually has a terrific interface that's great for beginners.

Automation: Contactually has excellent automation features. There's even a tool that helps you determine when's the best time to reach each of your contacts.

Relationship-Driven: The software is built to help you maximize your leads. It'll search through your contacts and automatically build profiles on each lead. The software also gives you a "follow-up score" every time you log in, which gauges your responsiveness and encourages you to constantly reach out to prospective customers.
Cons:
Price: Although Contactually is an excellent software, the price is still a little high.
3. Wise Agent
Prices: Starting at $29 per month
Wise Agent is probably the closest thing to having a real virtual assistant. The software has excellent automation tools and provides helpful, 24/7 support. They've been in the business for a long time and have a streamlined and intuitive platform for real estate professionals.
Pros:
Plenty of Integrations: Wise Agent has a substantial list of integrations, so you can expand the platform's capabilities far beyond its base features.

Smart Data: Want to use automation features? Wise Agent offers A/B testing with its automated responses so you can create the best AI follow-ups possible.

Customer Support: Wise Agent has a very responsive customer support service that's available 24/7, 365 days per year.

SMS Texting: You can send SMS text messages from the Wise Agent platform.
Cons:
Interface: The Wise Agent interface is a little outdated and could use a makeover.
4. Follow Up Boss
Prices: Starting at $69 per year
If you're working with a team, Follow Up Boss is one of the best software options for real estate CRM.
Pros:
Great for Teams: Follow Up Boss has tiered pricing that's dependent on how many team members you add. As you add team members, the price per member gets cheaper.

Good Interface: Follow Up Boss has a simple interface that's easy to learn and great for collaboration. There's also drag-and-drop functionality, which is great for customization.

Solid Core Features: The software has plenty of integrations and automation tools.
Cons:
Price: The price is a little high if you're not working with a team.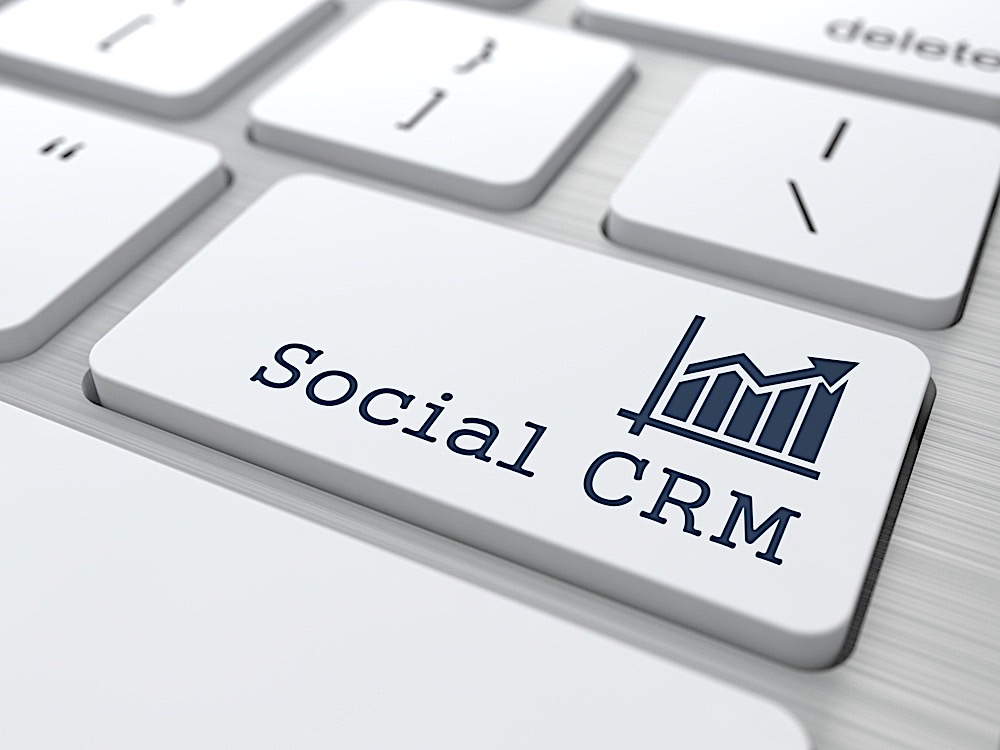 5. IXACT Contact
Prices: Starting at $33 per month
IXACT Contact is one of the best CRM software for beginning real estate professionals. They offer six months of free service to all new real estate agents (anyone who has been licensed for less than a year).
IXACT Contact offers a comprehensive real estate tool at a great price. If you regularly use website content and social media for your marketing, you'll like all the content features that IXACT Contact has to offer.
Pros:
Social Media: The software constantly searches for public social media information about your contacts, and it adds relevant information to your customer's profile. This can help you build stronger relationships and provide more targeted communications with your customers.

Straight-Forward: IXACT Contact has a simple, straight-forward interface that's optimal for both beginners and veterans who don't want to be kept on training wheels.
Cons:
Not Many Integrations: There aren't many integrations for IXACT Contact, so it may not be the best software for experienced real estate professionals. However, it's possible that more integrations could be added in the future.
Summary
Real estate CRM is how you manage your customer relationships so you can generate leads and sales. With good CRM, you can effectively organize your contacts and communications so your leads are more likely to complete transactions. CRM software can help you manage your customer relationships by providing messaging tools, automation, and segmentation of leads. Our favorite real estate CRM software in 2021 includes LionDesk, Contactually, Wise Agent, Follow Up Boss, and IXACT Contact.
---
Ready to start taking advantage of the current opportunities in the real estate market?
Whether you're brand new to investing or have closed a few deals, our new online real estate class will cover everything you need to know to help you get started with real estate investing. Expert investor Than Merrill explains the best real estate strategies to help get you on the path towards a better financial future.
Register for our FREE 1-Day Real Estate Webinar and get started learning how to invest in today's real estate market!