It's important for real estate professionals to invest in software that's built for real estate CRM.
Real estate CRM is how you strategically manage your relationships with prior clients and leads so you can generate stronger sales.
There's plenty of software on the market that's designed to help you manage your real estate CRM. This type of software is particularly well-suited for real estate agents, but it may also be helpful for landlords or real estate investors.
Here's everything you need to know about CRM software in 2022, including our picks for the year's best.
What is Real Estate CRM?
CRM stands for "customer relationship management." As the name implies, CRM is all about fostering relationships with customers to drive sales. If you're in the real estate business, CRM is doubly important because the sales funnel for real estate is deeper and more complex.
A "sales funnel" represents the journey that customers take from "prospective lead" to "paying client." You can see what a sales funnel looks like below.
Here are some of the relationships you'll manage in real estate CRM:
Leads: You need to plan marketing strategies and outreach that can draw prospective customers to your business.

Existing Clients: Properties take longer to buy/sell, so customers will spend more time in the real estate funnel than in other industries. You'll need to remain engaged with customers throughout the entire home buying transaction to ensure they reach the mortgage signing and don't bail out.

Prior Clients: Prior clients can generate leads and referrals, especially if they're happy with the work that you've done for them. That's why it's important to stay engaged with customers even after they've departed your sales funnel.
Successful real estate professionals constantly have customers moving through the sales funnel. They work hard to make sure they have multiple customers moving through different stages of the funnel simultaneously—while some customers are closing mortgages, other customers are making inquiries.
---
[ Do you have what it takes to run your own real estate business?
Register for a FREE webinar
, where you can learn from experts how to replicate successful business systems. ]
---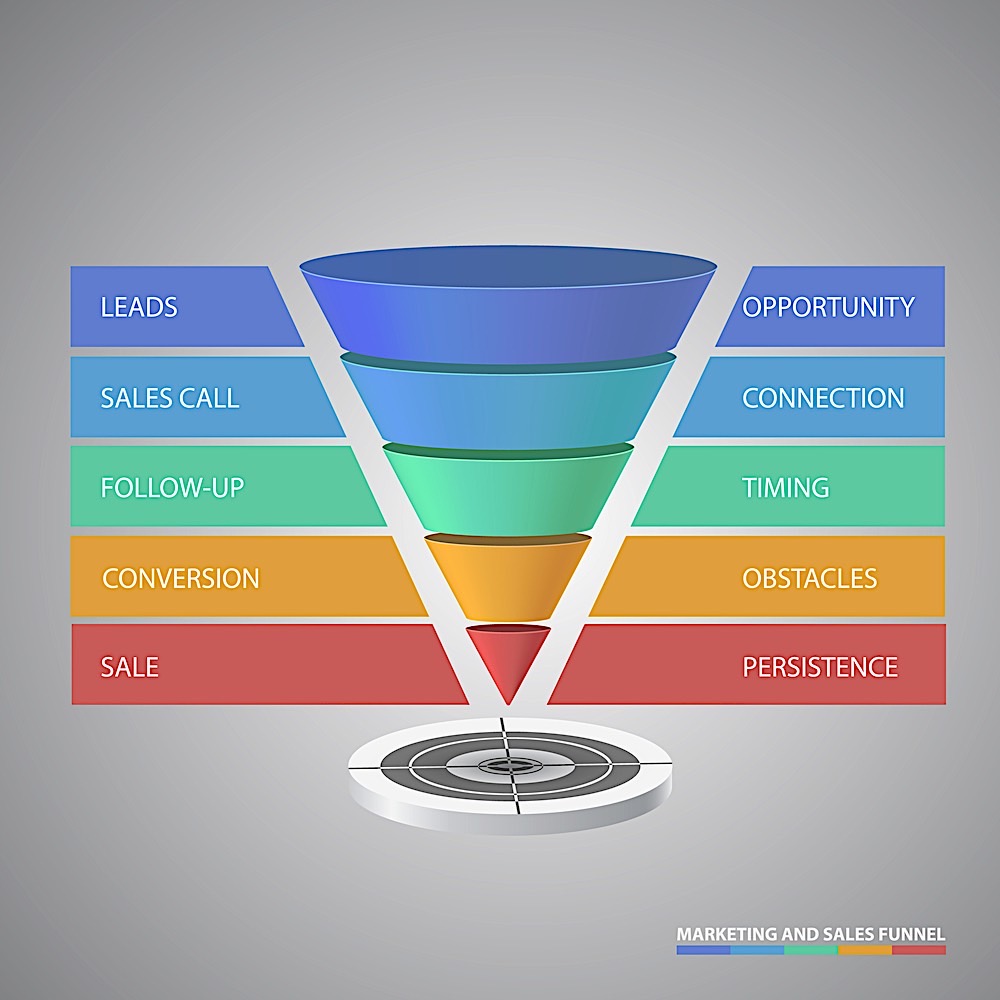 The 10 Best Real Estate CRM of 2022
Using a real estate CRM system can make the life of any real estate professional easier. As an agent or investor, the CRM you select will become an important part of your daily work, and it'll automate numerous processes that would otherwise consume a lot of time.
With that being said, it's important to pick the right CRM for your business. Many CRM tools are available on the market, making it hard to choose the best one.
That's why we've curated a list of our top 10 favorite real estate CRM tools of 2022 to make it easier to make your pick:
Wise Agent

LionDesk

Realvolve

Elevate

Follow Up Boss

Market Leader

IXACT Contact

Propertybase

Top Producer

Freshsales Premiere
1. Wise Agent
We selected Wise Agent as the most well-rounded tool on the market. It offers features that would meet the needs of most real estate professionals. It also stands out for its customer service. You can reach a real person to talk to 24/27, 365 days a year. This is ideal if you aren't tech-savvy or are new to the industry and seek more support than most.
We like Wise Agent because it offers A/B testing, strong email automation options, and SMS texting directly from the app. Further, at just $24.92 per month, you get plenty of value for your money. However, other CRMs offer robust interfaces and better integration options.
2. LionDesk
You may have already heard of LionDesk, the industry leader. It incorporates virtually every feature you could think of, such as rich messaging options and click-to-call, and it also features high customization for your marketing pipeline.
LionDesk is also one of the easiest products to use with minimal setup required. You can typically start contacting customers within just an hour or two. LionDesk is known for its AI-powered tool that is used for following with leads. One key drawback of the tool is its lack of a solid transaction management flow.
3.Realvolve
Most CRM users adapt their workflows to match those offered by the CRM, but with Realvolve, it's the other way around. If you prefer to design your workflow precisely to match your needs, Realvolve is a great contender. If you're not exactly sure what you want your workflow to look like, don't worry. The tool offers a library of templates for you to work off of.
Because Realvolve is so customizable, there can be a learning curve. Additionally, some professionals report having a hard time because there is no drag and drop option to build out your workflows. However, you can make use of the vast library of templates. At $74 per month, Realvolve is one of the more expensive products on the market.
4. Elevate
In recent times, real estate professionals have quickly realized that managing leads isn't all about email and text messaging automation. Maintaining your sphere of influence is also important, often done by leveraging social media.
Elevate sets itself apart from other CRMs because it specializes in assisting with your social media marketing. When used effectively, you can stay at your audience's top of mind. This platform offers social media content creation and paid lead generation, although the latter can be pricey.
5. Follow Up Boss
Want to follow up like a boss? This popular CRM tool has led the industry for several years. It's a solid choice with its messaging options that are directly integrated within the platform. Hundreds of integration options make it easy for you to customize the tool to your needs.
Before you jump on the bandwagon, consider some of the drawbacks. Some professionals feel that other CRM options have progressed and offer better value. Customer service can also be slow. However, Follow Up Boss is still a great option for those confident in their tech abilities and can take advantage of the seamless user experience.
6. Market Leader
If you're mainly focused on generating new leads, consider Market Leader. If you're familiar with Market Leader, you might know that it's a lead generation software. What you may not know is that they offer CRM as a part of their platform. To boot, you can integrate Market Leader with any real estate lead source that you use.
Market Leader users also like to utilize its highly functional mobile application, and it is easily scalable for when you grow your team. However, it is a bit pricey at $119 per month. This may turn out to be a great deal because it's a lead generator and a CRM in one.
7. IXACT Contact
IXACT Contact offers a well-rounded product at a great price. For just $33 per month, the CRM tool offers a user-friendly experience with a sleek design, making a great option for beginners. IXACT Contact also checks the box if you want to create social media content. Social media handles are automatically populated into your leads' profiles.
However, the tool does not compare to other CRMs when integrating with other apps and websites. Even if you sync up with a third-party app, it doesn't always run well. It's a viable option if you're looking for a CRM that is affordable and covers most steps in the lead-to-closing journey.
8. Propertybase
Propertybase is a CRM and so much more. It's a tool that you can use from end-to-end for your real estate business. It has you covered from lead generation to MLS postings to website development – all in the same system.
However, Propertybase is pricey. If you're just starting up your real estate business or are working solo, investing in Propertybase may feel excessive. It's geared more towards teams or those who need more than just a CRM to run their business.
9. Top Producer
Top Producer has operated in the CRM space for many years. Instead of becoming a dinosaur, it has worked hard to stay relevant and anticipate the needs of real estate professionals.
Not only does it offer an IDX feed, but it also connects directly with your MLS to access data. This means that it pulls roughly 300 data points for each listing for you, rather than the usual 20. Talk about the power of data! Top Producer is rated as one of the best CRMs in terms of integrations and syncing with third-party platforms. It also offers excellent transaction management features and communications automation. However, it offers no website or automated SMS texting in any of its base plans. Further, you must be willing to commit to a 12-month contract. Luckily, the monthly cost comes out to $33 to $66 depending on the plan you pick, making it rather affordable.
10. Freshsales Premiere
Freshsales is a general sales force automation company that offers a real estate-specific CRM tool. Freshsales offers a solution that shows the entire contact lifecycle for your leads. That way, you can understand exactly where your lead is in the marketing cycle, and you can be in sync with their unique needs and requirements.
Users report that the software is easy to set up, easy to use, and provides intuitive features. However, users also report that it can be difficult to get in touch with customer support to fix or report any bugs in the system.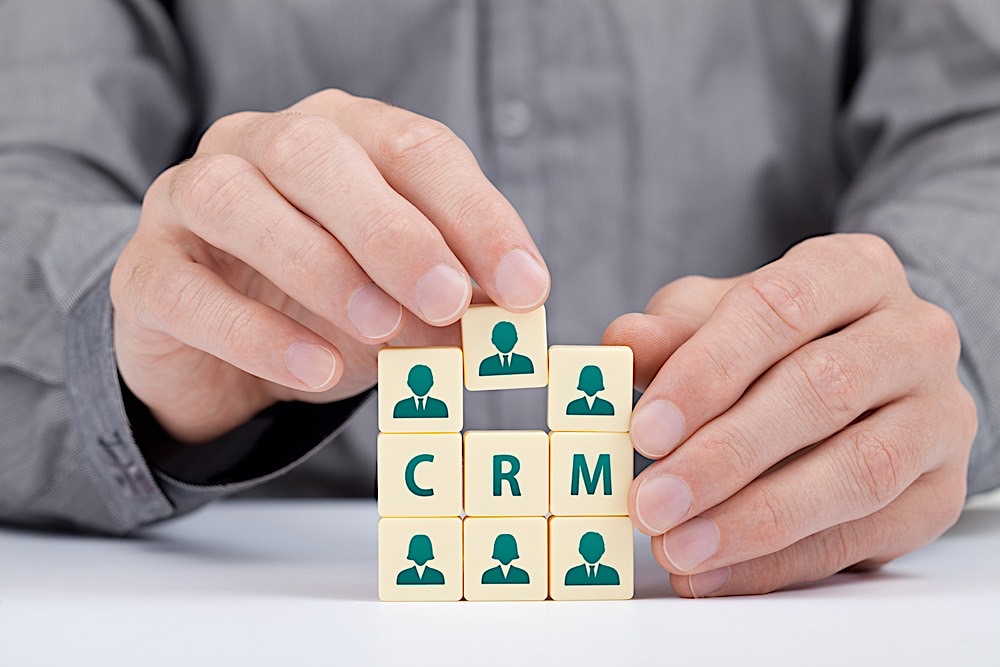 How Do We Choose The Best Real Estate CRM?
You may be wondering how we chose our top 10 real estate CRM tools. First, we came up with the factors that are important to real estate professionals. Some are relevant to any professional, while others are pertinent to the real estate industry. Here are some of the criteria that were considered during the selection process:
User Experience: If you're going to be using the same platform every day, naturally, you want it to be easy to use. We looked at software that was easy to navigate, especially ones that you didn't have to spend a lot of time customizing. Busy professionals can't waste time figuring out a complicated platform, so the more intuitive, the better.

Pricing: A great CRM will be worth the investment, but we wanted to make sure that the pricing reflects what is offered. Affordability and fairness of pricing were taken into account.

Features: We want to make sure that whichever CRM tool you choose serves your needs. This means that consideration of the features and functionality provided is important, if not the most important. We searched through offerings selected the platforms that best meet the needs of real estate professionals.

Support: Many real estate professionals work on their own, meaning that they don't have a personal IT team to lean on in case things get confusing. That's why it was important to review the availability and helpfulness of customer support offered by CRM platforms.

Integration options: If you're a tech-savvy real estate investor or agent, you likely already use a plethora of real estate apps and tools. If your CRM lets you integrate it with other platforms and apps, you'll enjoy having a more seamless experience. For example, you can find the information you need in your CRM rather than having to log into several different apps and cross-reference. Therefore, the number of available integrations was an important factor in our selection process.
Why Use Real Estate CRM?
In the real estate industry, it's much more challenging to get customers through the sales funnel because of how difficult it is to buy or sell a property. Here are a few common challenges in real estate sales:
Real estate is a significant investment, which means that buyers and sellers will shop around quite a bit before closing a deal.

Many buyers face doubts during the home buying process, which may cause them to bail out on a mortgage signing.

Closing costs on a property might be unexpectedly high and take a property out of a buyer's budget.
If you're going to maintain a busy and fluid sales funnel, you need to have real estate CRM software. CRM software will help you stay constantly engaged with buyers and sellers so you'll never have a lull in your cash flow.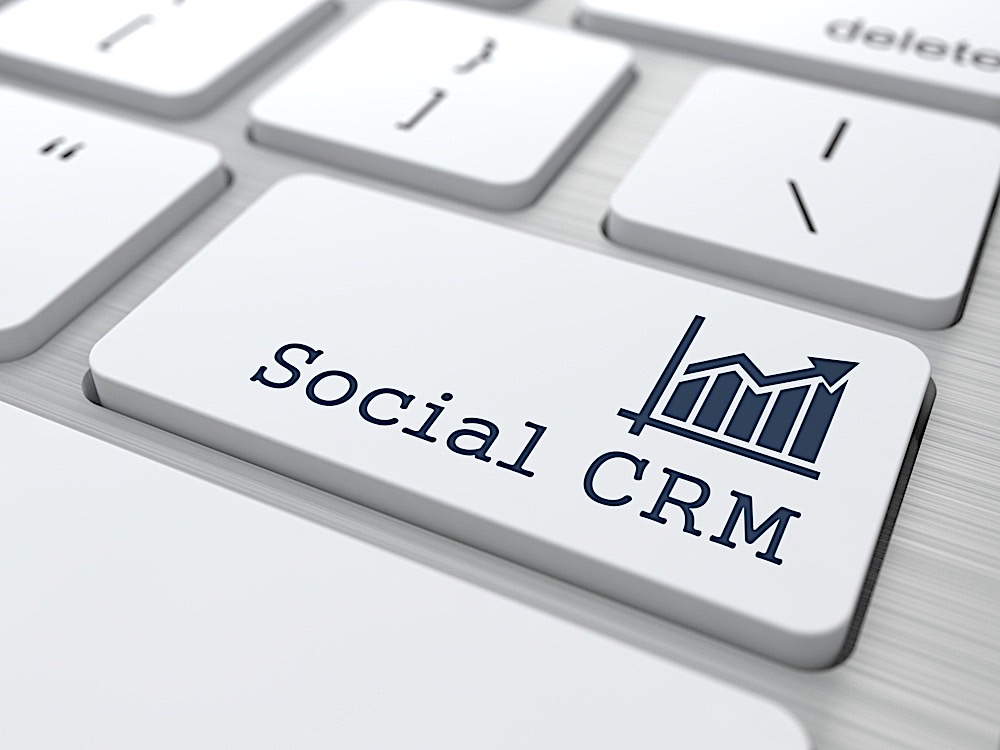 5 Benefits of Real Estate CRM
There are five main benefits to using software for real estate CRM:
Better Reporting

Segmentation of Leads

Automation

Relationship Development

Social Media
Reporting
When you're in the real estate business, you will have multiple clients generating income and drawing expenses. As a result, there are lots of transactions you'll have to keep track of, and it can be very difficult to sort through all the numbers and figure out how you're doing financially.
Real estate CRM software will do reporting for you. Most software will keep track of your income and expenses, and automatically produce charts and graphs that break down your financial situation. These charts will help you figure out:
Where most of your expenses are coming from

Where most of your profits are coming from

Which types of clients are producing the best revenue
When you understand where your money is coming from, it's easier to figure out what you may need to change to hit your revenue goals.
Segmenting Leads
Lead segmentation is another critical component of real estate CRM. CRM software will help you categorize all your leads, so they're easier to manage.
You might have customer contact information saved on your email, cell phone, and social media pages. CRM software will give you a single place to store all of your contact information so you can more readily send out emails or other types of correspondence.
When your contacts are entered into the software, you can organize them however you like. For example, if you're a real estate agent, you might organize your leads by budget, timeline, housing preferences, or zip codes. If you're an investor, you might organize them by contractors, buyers, sellers, agents, etc.
Once you've organized all your leads, you can use the CRM software to send automated correspondence. For instance, let's assume you're an agent who has just been tasked with selling a single-family home for $600,000. With CRM software, you can instantly send out an advertisement for the property to all of your contacts who are searching for a single-family home at that price.
You'll never have to waste time scrolling through all your contacts, trying to remember which ones might be suitable for your latest property. CRM software makes it easier to reach out to leads and ensures that you don't accidentally forget to contact them.
Automation
Automation is essential if you're going to stay on top of your real estate CRM. CRM software will usually provide the following automated features:
Reminders: You can set reminders for yourself and your customers (for open house dates, home buying deadlines, etc.

Follow-Ups: You can set automated follow-up emails for inquiries, or to say "congrats!" when your customers have completed a real estate transaction.

Templates: The software will provide you with templates for flyers, newsletters, and listings.

Email Scheduling: You can schedule out emails to be sent on certain dates.
Relationship Development
You must be constantly working to build strong relationships with your customers. CRM software will give you tools that make it easier to gain your customers' trust and respect.
Records: The software will keep track of all your previous correspondence with each customer.

Personalization: You can send personalized messages/emails to your customers for holidays, birthdays, or other occasions.
Social Media Usage
Social media is a great way to promote your business or re-engage with prior customers. Real estate CRM software usually lets you schedule out social media posts or integrate social media contacts.
Summary
Real estate CRM is how you manage your customer relationships so you can generate leads and sales. With good CRM, you can effectively organize your contacts and communications so your leads are more likely to complete transactions. CRM software can help you manage your customer relationships by providing messaging tools, automation, and segmentation of leads. Our favorite real estate CRM software in 2022 includes LionDesk, Contactually, Wise Agent, Follow Up Boss, and IXACT Contact.
---
Ready to start taking advantage of the current opportunities in the real estate market?
Click the banner below to take a 90-minute online training class and get started learning how to invest in today's real estate market!