Key Takeaways
Real estate marketing for beginners should help establish your brand and reach potential customers.
One of the best real estate marketing tips is to create a website and blog for your business.
There are several marketing tools that can help business owners streamline their marketing, like Google Analytics or Sprout Social.
---
You might have what it takes to be the best investor in the industry, but if no one knows about the services you provide, you simply won't bring in business. That's where real estate marketing for beginners comes into play.
In order to achieve success as a real estate investor, you have to learn how to effectively market your business and services. Good marketing will establish your brand, generate sales and build trust among potential clients. That's why it's crucial that you arm yourself with the necessary tools to succeed.
So how do you get started? The following marketing guide for real estate beginners will show you everything you need to know about putting your business on the map.
---
[ Do you have what it takes to run your own real estate business?
Register for a FREE webinar
, where you can learn from experts how to replicate successful business systems. ]
---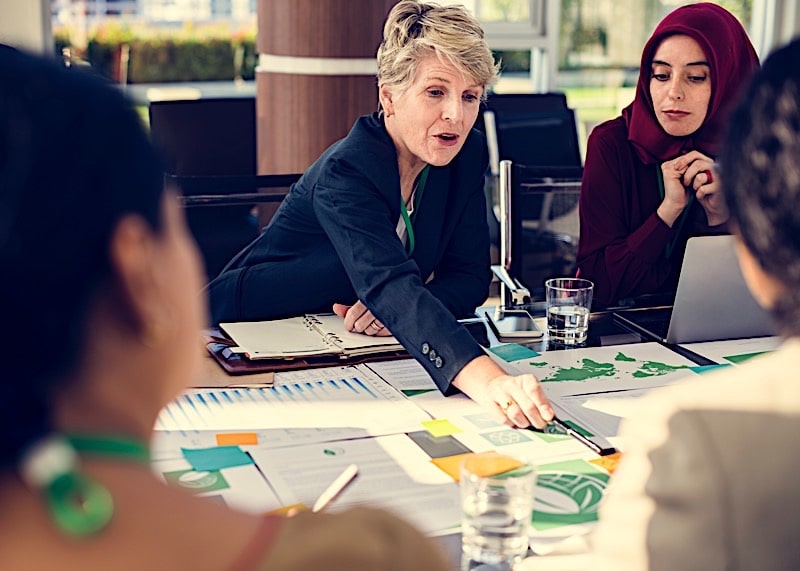 Beginner Real Estate Marketing Tips
Investors new to the business may be intimidated at the thought of establishing a comprehensive real estate marketing strategy; however, there are a number of systems that can make the process manageable and efficient. By establishing a strong foundation early on, investors can ensure they have sound marketing practices to build on down the road.
Read through the following tips on real estate investor marketing to get started:
Create a Marketing Budget
Regardless of how much or little capital you have getting started, it's essential to set a marketing budget and break down exactly what you plan to do with your money. Without a solid budget, you may burn through valuable capital before you even make it through your first deal.
Some investors choose to spread out their initial expenditures over a timeframe of 12 to 18 months in order to see techniques like email or direct mail marketing come to fruition. Conversely, there's the option to spend a larger portion of your marketing budget upfront and subsequently use the profits you make to expand your efforts. Whether you've got $300 or $30,000, proper discipline and planning will go a long way when sticking to a marketing budget.
Network
As a professional in the real estate industry, It is vital that you get out there and connect with other key players in your market. From private lenders to real estate agents and other investors, there are people across the business that may be able to help you in one way or another. Attend regular networking events or conferences and use every opportunity you can to talk about your real estate business. Networking is not only a great way to build your mastermind group, bolster deal flow and find better service providers, but also, iit can help build your reputation through word of mouth marketing.
[For information on which real estate conferences and events to attend this year, be sure to read this article.]
Mail Personal Letters
While new technologies have taken over today's real estate landscape, certain forms of interaction simply can't be replaced. Personal, handwritten letters and cards, for example, are a great way to stand out in the marketing space. They not only get people's attention, but also can help leverage your personal relationships.
Identify key people to write to — i.e. real estate agents, contractors, title agents, etc — and let them know how you can help them. Put all of these contacts in a database and schedule regular mailers and follow ups.
Create A Website & Blog
More often than not, the first thing people will do after hearing about your company is to search for more information online. That's why it's crucial to have a well optimized website. Whether you create it yourself or with a developer, your website should share your company's purpose, mission and contact information. It's even a good idea to go one step further and create an informational blog for your website.
Real estate blogging is yet another fast, affordable way to spread the word about your company. The best part is, you can start writing before you even begin flipping houses. A thriving, content-rich blog can go a long way in establishing a good reputation in your market area. Strategize posts that will answer clients questions, provide market insights and share company news. There's no better way to build a strong online presence for your business than having a frequently updated blog.
Grow Your Audience with Events
If you are just starting out in real estate, chances are you have recently attended a networking event or seminar, but did you know you can host them as well? Holding your own event is a great way to make connections in your community and build relationships with potential connections. The best part is that as the host, you can set the tone (and the conversation) for the event. Start by hosting a happy hour or small luncheon with other investors in your market. Make sure you frame it as a mutually beneficial opportunity for those in attendance, and allow people the opportunity to network with one another as well.
Get Creative
The above ideas are not an exhaustive list of possibilities, instead they should be treated as a starting point for marketing in real estate. As a business owner, you should continuously look for new ways to grow your business and attract potential customers. To do so, try subscribing to a few podcasts or newsletters. Learn from others in your network and innovate your existing strategies. When it comes to marketing, get creative and find what works best for your business.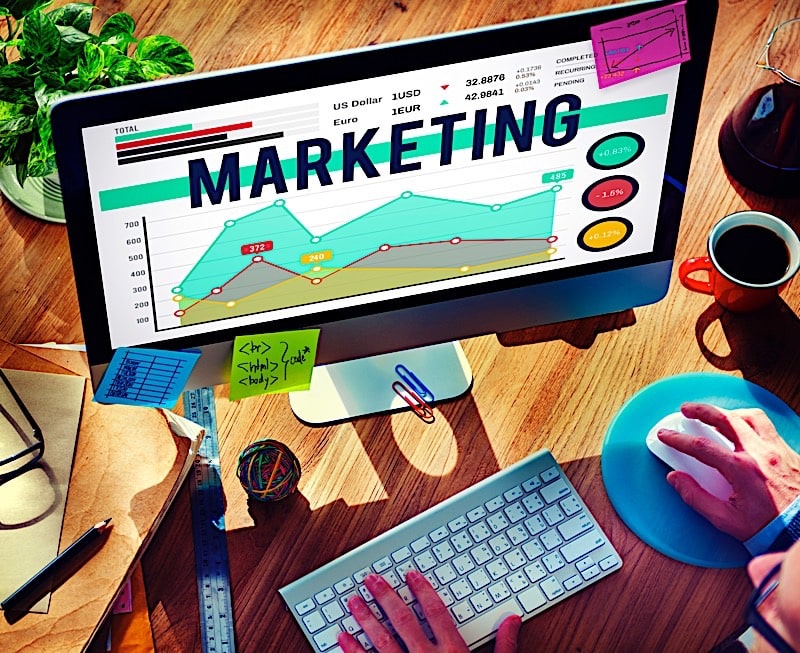 9 Real Estate Marketing Tools to Consider
One of the best things about real estate marketing is that there are so many resources out there to help investors get started. From apps to websites, the following tools aim to bolster your marketing initiatives:
1. LeadPages
The heart and soul of marketing is lead generation, as it serves to build credibility, reputation, and ultimately generate sales. LeadPages, an industry-leading landing page builder and lead generation software, can help investors get their lead campaign up and running in no time. With the click of a few buttons, investors will have access to an abundance of features, including mobile-friendly templates, drag-and-drop customizations, easy A/B testing and analytics, seamless integration with other sites, lead capture pop-ups, SMS opt-in codes and 1-click signup links, and many more.
Investors looking to establish a landing page to entice new customer — and hopefully begin closing deals — should look into LeadPages.
2. Google Voice
As obvious as it sounds, one of the more important real estate marketing tools an investor can have is a reliable telephone number. Despite the wide use of email and social media, telecommunication remains a vital component to marketing yourself, especially when it comes to generating sales.
Google Voice is a free VoIP service that allows users to obtain a phone number, including additional features such as international calling, voicemail transcription, personalized greetings, conference calls, shared voicemails, SMS to email, and other features. For beginner investors short on a marketing budget, Google Voice can provide an easy way to minimize phone costs while synching your phone line to all your work-related devices.
3. Facebook Insight
There is no doubt that Facebook is the most popular platform among social networking sites. A national survey conducted by the Pew Research Center found that 79 percent of Americans use Facebook more than Twitter (24 percent), Pinterest (31 percent), Instagram (32 percent), and LinkedIn (29 percent). In fact, almost eight-in-ten online users in the United States have a Facebook account.
Because Facebook generates the amount of attention it does, it's important your business page is closely monitored and optimized. Facebook Insight is a commanding real estate marketing tool that allows investors to gain access behind the scenes with their Facebook page, helping to track the number of users they have in order to better understand page performance. Facebook Insight can also help business owners determine things like the best time and day to post content, as well as the type of content that is most popular among their audience.
4. HootSuite
Along with Facebook, additional social media platforms will dominate an investor's marketing approach; it's a timely task. However, as it takes both time and effort to continuously check and update new postings, there may be a solution.
Those looking for a quick and simple solution to managing social media channels should consider HootSuite or Buffer. These social media management sites offer a plethora of features, most of which enable users to manage multiple social media streams at once, including:
Facebook (including profiles, events, groups, and fan pages)

Twitter

LinkedIn (including Profiles, Pages, and Groups)

Google+

Foursquare

WordPress blogs

And third-party apps, including Vimeo, Reddit, StumbleUpon, Instagram, Tumblr, Evernote, Flickr, MailChimp, Slideshare, and more
These real estate marketing tools can help investors to not only post content and monitor what customers are saying, but schedule messages and posts, and view statistics. It's a unique timesaving approach, but it's one that many successful investors don't take advantage of.
5. Paradym
The future in online marketing, especially in real estate, is video. As a new investor, your penchant for video marketing will have a significant impact on how audiences view your brand and respond to your message. That said, the ability to adapt and implement newer video technology can have serious benefits for real estate investors, as the majority of homebuyers and sellers are naturally visual-oriented.
The use of video-making sites like Paradym can add wonders to an investor's marketing efforts. With Paradym, users can access media creation tools such as photo-to-video transitions, custom tour narration, property flyers and neighborhood mapping. As one of the more important real estate marketing tools, video creation will play a huge role in providing potential homebuyers, sellers and investment seekers with a visual tour.
6. QuickSprout
One of the first things beginner investors fail to recognize is the power of search engine optimization (SEO). For beginner investors, especially those looking to build a name for themselves, content marketing will encompass a large portion of marketing efforts. The ability to get your content to rank for its respective keywords is a big achievement, and one that will garner plenty of views if searched enough. SEO, including website optimization, content marketing, and even a social media presence, can produce untold benefits to both an investor's viewership and reputation.
QuickSprout is an easy way for investors to evaluate what's happening with their website and find ways to improve it. Created by Neil Patel, co-founder of Kissmetrics and named a top influencer on the web by the Wall Street Journal, QuickSprout enables users to locate what's hindering their website and how it can be corrected in order to generate more traffic. In terms of real estate marketing tools, QuickSprout can put investors on the fast track to not only getting their web presence up to par, but also fine-tuning it along the way.
7. Google Analytics
One of the most powerful marketing tools to date is Google Analytics. This platform allows website owners to collect data on visitors to their page, giving you the ability to analyze information, behavior and patterns. In essence, Google Analytics will reveal who your audience is, how they arrived at your website, how long they spent there, what pages they looked up, where they are located, what devices they used, and much more.
The benefits don't stop there. Because Google Analytics specializes in target audience identification and website usability, it can aid investors in optimizing their real estate marketing campaigns as well as budget allocation.
8. MailChimp/SurveyMonkey
Whether you are looking for customer engagement in the form of a survey or email campaigns, the likes of MailChimp and SurveyMonkey are crucial for new investors. These marketing resources provide investors with robust tools to automate email marketing, helping get your emails to the right people at the right time, and doing so in style. MailChimp offers users easy drag-and-drop options when designing email blasts, allowing users to mix and match their style.
SurveyMonkey, on the other hand, is a survey builder site that allow users to easily create surveys, polls and even market research with the touch of a button. Along with custom logo and branding, Survey Monkey provides easy integration with sites like MailChimp and others for easy collaboration.
Customer engagement is an important metric in real estate marketing, and both MailChimp and SurveyMonkey strive to ensure excellence when contacting customers.
9. CRM Software
Every investor's toolbox should be equipped with a reliable customer relationship management (CRM) system. Tracking and analyzing leads is one of the outliers that beginner investors forget, especially when trying to get the wheels of their business rolling. Having a proven system in place to track, manage and optimize sales will ensure investors are maximizing every corner of their business. In addition, the ability to easily communicate customer information across your workforce will help to not only streamline operations, but ensure everyone within your business is on the same page.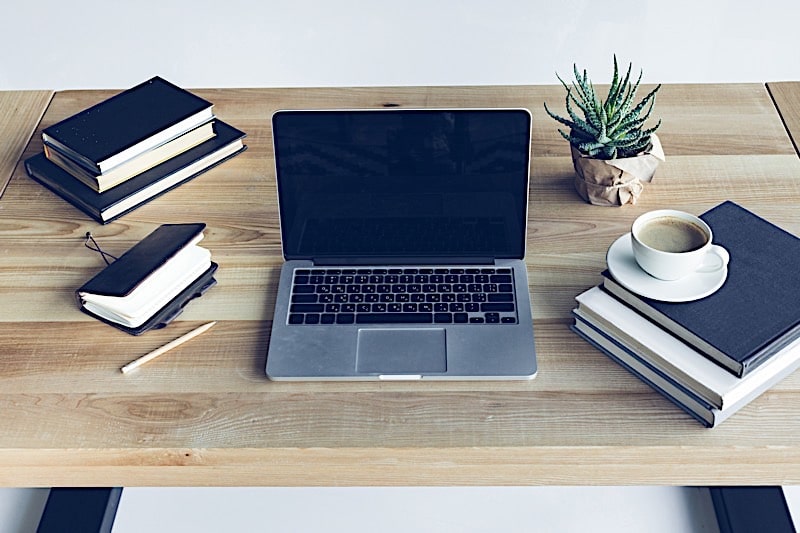 Summary
The ingredients for building a successful real estate business only work when everything comes together perfectly, especially the marketing. When done correctly, real estate marketing will help investors attract and retain reliable buyers, sellers, lenders and even employees. Try using some of the above tips on real estate marketing for beginners as you get started. Having an assortment of resources and tools at your disposal will see to it that everything runs smoothly as you launch your investing business.
Which real estate marketing tips and resources did you find most helpful? Share your feedback in the comments below.
---
Ready to start taking advantage of the current opportunities in the real estate market?
Click the banner below to take a 90-minute online training class and get started learning how to invest in today's real estate market!