Key Takeaways
Understanding that social media extends far beyond Facebook is key to your marketing efforts.
Blogging isn't just something for hobbyists: it's a dynamic way to present your website and ensure you get discovered by leads.
Everything is going mobile, so make sure all areas of your website play nicely with mobile devices.
---
Keeping in touch with the latest real estate technology trends is important for any residential redeveloper. That said, which new real estate technology pieces should today's investors pay attention to? What is the new technology in real estate that will not only help you gather leads and find properties, but present those properties in the most modern and attractive light?
One of the biggest insights into real estate marketing technology that an investor can have is to realize social media is far more than just Facebook; there are many other places to find potential leads. Another crucial takeaway is to understand that blogging isn't just a place for your grandma to talk about her jam recipe; it's a dynamic and fruitful way to organize your website. Sometimes the best real estate technology tools of all are to ensure your web properties are viewable on a mobile device.
Here are three real estate technology trends that you should keep on your radar and utilize for your real estate investing needs.
Real Estate Technology Trends You Should Know About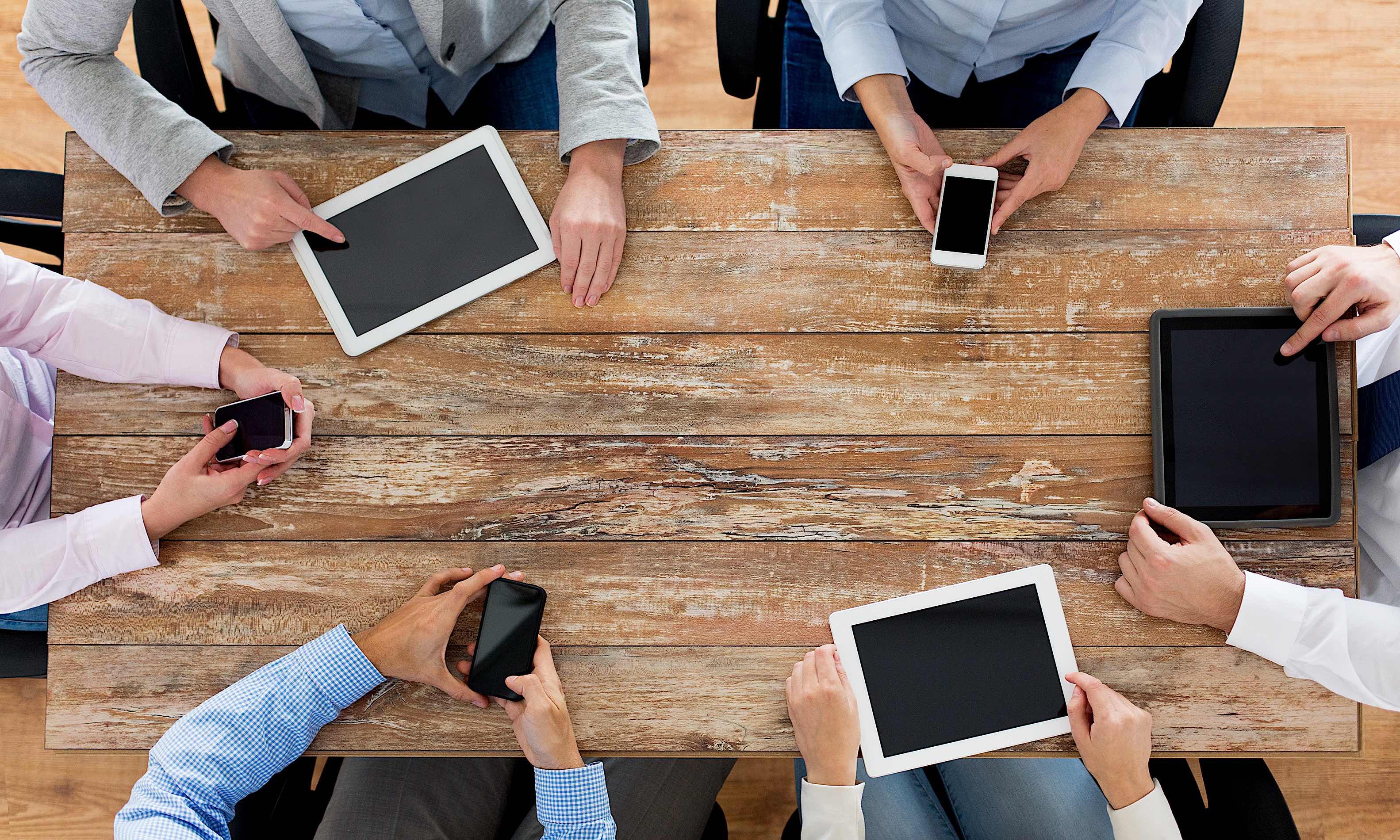 1. Social Media is More Than Facebook
With nearly two billion monthly active users, there's a good chance you already have some kind of presence on Facebook. You might even be leveraging powerful tools such as Facebook groups to find leads and get the word out about your investment properties.
But there's more to social media than just the company owned by Mark Zuckerberg. Most people use a variety of different social media platforms, for varying uses, nonetheless. Some people like to use Pinterest to find pictures of that dream kitchen or ideal backyard. Others use Twitter to keep track of open house listings in their local area. Others, such as private investors, use LinkedIn to find investment opportunities that can help them grow their portfolio.
Despite this fact, recent studies show that more than 25% of real estate entrepreneurs only check their social media accounts once or twice a year. Are you leaving potential leads on the table by not checking in on different social media platforms?
This doesn't mean you have to spend hours each day updating and posting on every social media network created. With tools such as HootSuite or Buffer, you can create one dashboard – that is synced to all your social profiles – where you can do all your updating and content creation in one location. You can also consider hiring a virtual assistant to help you with some of your social media duties.
2. Blog is the "New" Website
We all know the importance of having a real estate website, both to establish our brand and collect leads online. However, what you may not know is that the effectiveness of a static website (one in which the content never changes and is never updated) is quickly going the way of the "horse and buggy," and is being replaced by an old stalwart: the blog.
Though the term "blog" may conjure images of little-visited websites, about a variety of niche topics, blog really refers to the way content on a website is organized and distributed (and the way it is recognized and appreciated by search engines, such as Google).
At the risk of delving into overly-technical web jargon, the gist is this: Creating a website with a couple of pages of content that never change – and that you never update – is a quick recipe for ensuring your website gets buried in the search engine rankings and is never seen again.
A far better approach is to build your website, whether it be for real estate investing purposes or another aim, on a blog platform like WordPress. You can still fill it with all the important real estate-focused pages you need, such as credibility packet, opt-in page, etc., but you also want to surround the static, permanent content with continually updated content, which sends subtle reminders to Google that this website is worth paying attention to.
Creating a website this way, instead of the old "set it and forget it" way, not only helps your website get discovered by your ideal lead, but it can also give a treasure trove of content that you can then share and distribute on other platforms: Facebook, Pinterest, LinkedIn, YouTube and wherever else you can think of. Doing so can not only establish you as a credible expert on a given topic, but it can also put that all-important website of yours in front of the very people who most need it.
3. It's a Mobile World
We all know the smartphone and tablet are here to stay, and the way humans will interface with technology will only get more visual and more mobile. Yet, many investors still have an online presence that is difficult to navigate when using it with a mobile device.
This means making your lead generation website responsive to mobile viewing. How does your website look on a smartphone or tablet? Are there any loading issues? Do things look jumbled and hard to see or are things easy to navigate?
This can usually be fixed in a myriad of ways, including moving your website onto a responsive website theme. That said, no matter how you accomplish it, understand it's an important part of your marketing.
Another key area is to look at your opt-in pages. Do you require folks to fill in a lot of text, such as first and last name, address, and name of your first-born child? Realize that typing on a mobile device is a challenge.
Are there any real estate technology trends that you've utilized in your business? Let us know in the comments below.