Key Takeaways
Investors should seek to establish a reliable system for rent collection to ensure the process runs smoothly and efficiently.
There are a number of ways to collect a rent payment. Be sure to find the process that works best for your business.
When it comes to rent debt collection, there are several avenues you can pursue to ensure rent is collected.
---
For many real estate investors, rent collection equals revenue, but for some it can also mean dealing with the hassle of a poorly executed rent collection process. Rent collection does not have to be stress inducing; if anything, it should be yet another streamlined aspect of your real estate investing business. Fortunately, there are a number of options available to investors and tenants to ensure the rent collection process runs as smoothly as possible. Keep reading to familiarize yourself with the different rent collecting options out there and find out which one is the best for your business.
Rent Collection 101
After you set up a tenant screening process and establish who will be renting your passive income property, it is a good idea to set up a structured system for collecting the rent. There are a variety of tools you can rely on, ranging from door-to-door collection to an online rent payment system. The perfect rent collection system will depend entirely on you and your tenants' preferences.
If you decide to work with a property manager, they may have a system from previous experiences that can be adapted for your property. If you are new to investing, relying on their expertise may help simplify the rent collection process. Additionally, depending on how many properties or units you are renting, you may also be able to directly ask your tenants how they prefer paying rent. For example, if you rent a property to a single family you may find it easy to simply ask how they prefer to submit the rent each month.
Rent collection depends entirely on your preferences as an investor. There are a number of options, and it is crucial you identify which one works best for the way you want to manage your property and investing business. Remember, there is no "one size fits all" formula on how to collect rent from tenants. A good plan of action for investors looking to establish a system for rent collection is to survey the choices available to them, and decide based on their preferences. Here are a few options for collecting rent:
Collect cash in person from your tenants by going door to door once a month.
Have tenants mail or drop off their rent to you or your office once a month.
Set up automated clearing house payments (ACH), which is an online banking system that can be set up between bank accounts.
For tenants who aren't comfortable paying rent online, you can set up a system called PayNearMe, which allows tenants to pay cash at a local store, after which the money will be sent to you.
There are also numerous services that will enable tenants to submit an online rent payment each month.
---
[ Thinking of buying a rental property? Get a FREE downloadable copy of our "Essential Contract Pack For Cashflow Real Estate Investors" ]
---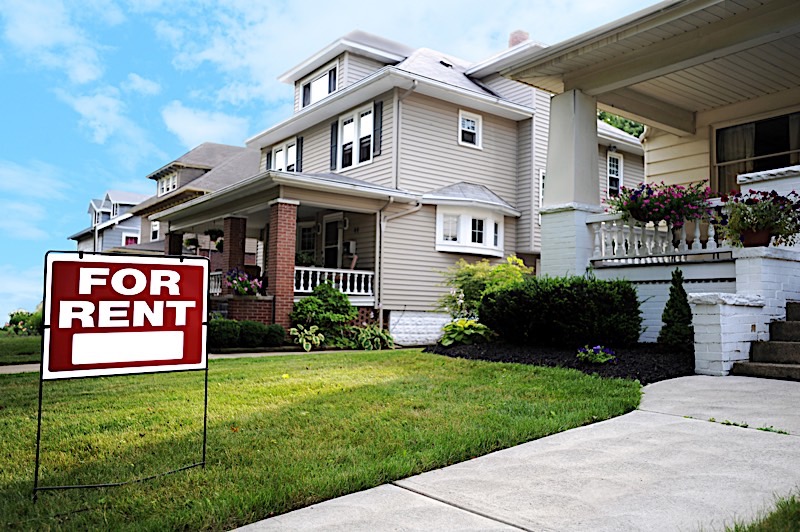 Cash Is King
One of the ways you can collect rent each month is by going door to door to pick up cash from your tenants. This will allow you to have all of your rent money at once, and can give you a reason to check up on your property from time to time to see how it's performing. This option will work best for investors with a mid-to-low number of units, as it can become time consuming to go door to door to several units.
It is important to mention that picking up large amounts of cash once per month can be risky. If you are picking up rent in cash at a designated time, people may become familiar with your routine which could lead to potentially dangerous consequences. Be cognizant of your surroundings and make sure you have a clear route in mind. As I said before, this option works best for investors with a low number of units or properties.
Drop Off Or Mail In
If the idea of picking up rent does not appeal to you, there is an obvious solution: have your tenants either mail in the monthly rent or drop it off to you. You can have them mail it to your home address or place of business, depending on which is more convenient for you. If you have a large number of tenants, this solution can enable you to have the rent brought directly to one place. Having tenants drop off or mail in their rent can save you time, which is often crucial for investors.
On the other hand, there is an argument for not disclosing your personal address to tenants. As a business owner, you need to determine the boundaries you are going to set between you and your tenants. If the idea of having rent mailed or brought to your home or office does not sound appealing to you, you can simply set up a business P.O. box in a neutral location. Additionally, you can clearly communicate to tenants that maintenance requests or other comments will not be handled during rent drop off times.
Automated Clearing House
An automated clearing house, also known as an ACH, is a rent collection service that allows banks to communicate and send or transfer money from one account to another. It can be thought of as using an e-check. For example, if you have automatic payments set up on your internet bill, chances are your provider is enrolled in some kind of automated clearing house processor. This system is convenient and efficient for landlords, as it allows money to be sent directly to the account they set up to receive payments.
There are some initial costs to setting up an ACH. In order to establish this system, you will need to go through your local bank or financial institution to set it up. There may be one-time or recurring fees involved in enrolling in the service. Investors seeking to make use of this system may want to consider who will be responsible for the recurring fees, whether it be the landlord, tenant or both. If you have a small number of units, a recurring monthly fee and charge per transaction may not make the most sense. However, for landlords and investors with mid to high number of units, this system can offer several perks.
"PayNearMe"
This is a lesser known option, but as an investor it is important to know all of the options available to you, and how to use them. PayNearMe is a service which allows tenants to bring cash into a local store, such as a convenience store, and pay their rent using a unique card. You can receive immediate notifications of rent being paid, and have the money deposited directly into your bank account. This outlet offers a lot of flexibility to tenants, as they will not be required to have a bank account or go through online payment options.
PayNearMe can provide options for tenants who are hesitant to rely on online rent collection or mailing in monthly rent. However, there is a small fee for using PayNearMe that tenants will be required to pay at the time of payment. For investors, transactions using the service are free, although there may be some set up costs similar to an ACH. This opportunity is perfect for investors who do not want to facilitate cash transactions; it is also a great system for those who want to receive a notification of rent payment immediately rather than waiting a few days for the mail or a personal delivery.
Online Rent Collection Services
Online rent collection is becoming an increasingly popular option for tenants and investors, and for good reason: it's convenient. Paying rent online enables your tenants to submit their rent payments through an online platform, which will then be transferred to you. The reason so many investors rely on this system is because it eliminates the need to go door to door or deal with the potential hassle of collecting monthly rents yourself. Additionally, paying rent online is often convenient for tenants as well because of the simplicity of the process.
There are a number of online services you can work with to receive rent payments online, allowing you to shop around and find the platform that works best for you and your renters. Here are just a few of the online rent collection services that may appeal to you:
TurboTenant: This service is free for property managers and allows tenants to pay through an e-check. The money will be deposited straight into your account within two days.

RentPaidOnline: Through this portal, tenants can set up either a one time payment or recurring payments using an e-check, credit card or prepaid debit card. This system will also allow you to receive maintenance requests online.

PayYourRent.com: Payments can be made through e-check or credit cards using this site, with an option for cash payments coming soon. What's unique about PayYourRent.com is that it offers tenants the option to pay their rent over the phone, as well as online.

eRentPayment: Investors and property managers rely on this service for its wide variety of features. In addition to allowing online rent payments, it also can help you put tenant screenings, applications, maintenance requests and more on one platform.

Avail: Using avail allows you to set up rent due dates, late fees and security deposits online. The features also include reminder emails for tenants and recurring payment options.

Rentigo: For investors looking for a rent collection app, Rentigo is a great place to start. This platform accepts e-checks and cards from tenants, and funds will appear within two days of processing.

ClickPay: Yet another online rent collection tool, clickpay is straightforward and simple to use and accepts credit cards, e-checks and paper checks as payment.
The above list is not an exhaustive collection of options; however, it should give investors looking to rely on online rent collection payments a good jumping off point. As you shop around for an online rent collection platform, keep in mind the specific needs of your business. Do you want to be able to address maintenance requests online? Is it important to you that there is a communication portal for tenants? The best advice I can offer is to choose the system that is best for your business right now, and periodically reevaluate to ensure your needs are met.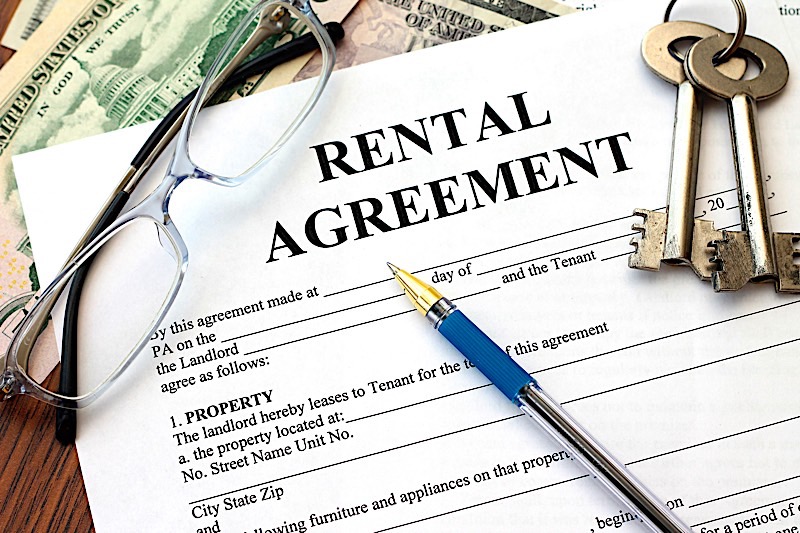 How To Collect Unpaid Rent After Tenant Eviction
Rent debt collection is a topic that leaves a lot of passive income investors frustrated, and rightfully so. No one wants to deal with tenants who are continuously late on rent payments or refuse to pay. If you find yourself in a situation with renters who refuse to pay rent and have consequently been evicted, there are several things you can do to ensure you are paid the money you are owed.
The first and most obvious step is to deliver a late rent payment letter. This will formally let the tenant know money is due, as well as the past due date. You can also use the security deposit towards the missing rent. If you find yourself in the midst of a stickier situation or the security deposit does not cover the missing rent, you may have to escalate the situation by taking legal action. Depending on the state in which you live, you may have to go to a small claims or civil court.
When it comes to rent collection, investors should look for a system that is both efficient and streamlined. It should be user-friendly for both landlords and tenants, come with a transparent platform, and ease the monthly process of collecting rent. There are numerous options that can check these boxes, depending on the number of units you own. The best advice I can share is to evaluate your situation and communicate with your property manager or landlord (if you choose to work with one) to identify and implement the best rent collection protocol. As a real estate investor, rent collection should be a time you look forward to, not a time you dread.
What is your preferred method for rent collection? Did any of these tips help you reevaluate? Share your thoughts in the comments below.