Rental properties are one of the better investment vehicles in real estate. Along with tax benefits and passive income, a rental property investment will produce strong returns year in and year out, no matter what the market is doing. In comparison to other types of investments, a rental property investment can safeguard investors and their money, helping to produce significant income with little-to-no effort for years to come.
But what about the initial costs associated with purchasing a rental property? Better yet, what are the long-term expenses that come with a rental property investment?
Investing in rental properties is lucrative in many ways, but it's critical that investors understand the overall costs of this endeavor. Along with purchase expenses, a rental property will demand additional costs through its lifecycle. This makes it imperative for investors to understand the "big picture" of rental properties, including both the current and future costs associated with a rental property investment.
How To Estimate Expenses For A Rental Property Investment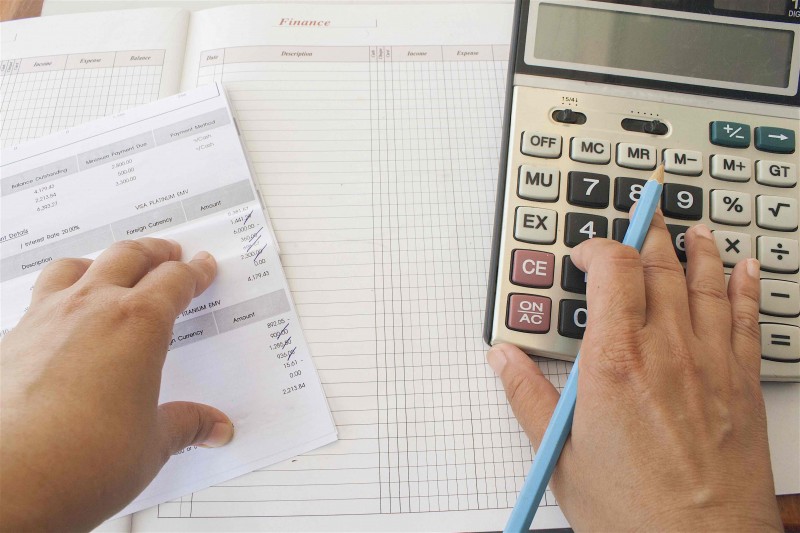 Generally speaking, there are two avenues to pursue when financing a rental property: Buying it as an investment with the intentions of renting it out from day one, or owner-occupied. The latter entails investors purchasing the property and living in it for a required twelve months, as part of the owner occupied loan requirements.
That said, the two sides will have very different purchasing costs. For example, a rental property, one you intend to rent out from day one, will require investors to put anywhere between 20 and 30 percent down. An owner occupant property, on the other hand, allows investors to acquire the investment with as little as 3.5 percent, thanks to FHA financing. Remember, financing a rental property will involve different mortgage financing options, which will ultimately affect the overall amount you spend.
Aside from initial costs, a rental property investment will encompass a range of expenses. The following outlines six costs to consider when financing a rental property:
Property Taxes: One of the costs associated with a rental property investment is property tax. This expense, which is generally based on the jurisdiction of the property, is levied by the county in which the property is located. In most cases, this rate will be determined by a county assessor to assess the current fair market value of the area. That said, property tax may also be tax deductible on your tax return. Investors looking to estimate expenses in regards to property tax should contact their county assessor to get the exact amount for the current property taxes.
Maintenance: There is no hard rule on the costs of monthly maintenance. However, most experts recommend a maintenance budget of anywhere between 10 to 15 percent of the annual property rent, while Fannie Mae suggest allocating two percent. Although maintenance costs will differ from every property, it's imperative that investors maintain adequate funds for monthly costs related to the rental property. This includes maintenance to the outside, including exterior curb appeal, as well as interior common areas of the property. In addition, these costs can relate to occasional repairs such as the building's heating system, roofing or plumbing. Overall, maintenance costs will include:
Landscaping and tree trimming
Homeowner association fees
Pool cleaning, chemicals and maintenance
Pest control and treatment
Tune-ups on lawn mowers, chain saws, leaf blowers, etc.
Light bulbs
Smoke detector batteries
HVAC filters
Janitorial Items
Maintenance for a rental property is one cost that investors should never underestimate. Real estate investors need to anticipate the expenses of ownership, including actively planning and saving to meet these costs.
Utilities: In most cases, the tenant will pay the majority of utilities, but services like sewer and water are generally covered by the owner. This expense can range from $30 – $200 per month, depending on both the location of the property and  usage of utilities. Utility expenses may include:
Electricity

Gas

Heating oil

Water & sewer

Trash & recycling
Like other expenses associated with a rental property investment, investors are able to deduct the cost of utilities from their taxes.
Property Management: Investors looking to streamline their rental property investment should consider integrating a property management company. Since even the best landlords need help from time to time, a professional property management company can add significant value to your investment. 
Property management companies will range in size and responsibilities, but they generally consist of the following:
Property management companies
Individual property managers
On-site manager
Condominium association fees
Special assessments
The duties and responsibilities of a property management company include: setting rental rates, collecting rent, assigning maintenance, marketing/advertising, managing relationships and finding new tenants. The benefits of a property manager consist of higher quality tenants, shorter vacancy cycles, better processes, less responsibilities and fewer legal problems.
The cost of property management will range from eight to 10 percent of the monthly rent or a flat annual fee. Although these additional costs will impact your bottom line, the benefit of a property management company is second to none for an investor, especially those looking to take their business to the next level.
Homeowners Insurance: Another cost related to rental property investments is homeowners insurance. While this expense will vary depending on the region, this insurance cost is generally included in the mortgage payment. If not, investors will need to set aside sufficient funds to pay monthly insurance costs.
Along with homeowners insurance, investors may want to add Landlord insurance for rental property investments. This insurance rate, which covers investors in the case of fires, wind, theft and ice damage, will cost anywhere from 15 percent to 20 percent more than homeowners insurance. Although it's an added cost for investor, this expense is something to seriously consider for long-term rental properties.
Bottom Line
The expenses of a rental property investment will range from property to property, region to region. For investors, the appeal is that the majority of these expenses are tax deductible. Even if it costs you upfront, these expenditures will ultimately serve as an advantage when tax season comes. Investors looking to build long-term wealth, including passive income for retirement, should consider a rental property investment.
🔒 Your information is secure and never shared. By subscribing, you agree to receive blog updates and relevant offers by email. You can unsubscribe at any time.