Key Takeaways
Selling without a Realtor is entirely possible, but that doesn't mean you should.
As far as I am concerned, truly great Realtors are an investment in and of themselves; they can potentially save you more money than their services cost.
Weigh the pros and cons of selling with and without a Realtor before you commit to a particular exit strategy. There are times when each does and doesn't make sense.
---
Selling without a Realtor is an option many investors have contemplated, myself included. If for nothing else, neglecting to enlist the services of a trained real estate agent sounds like it should be able to help you avoid "unnecessary" costs. After all, you don't have to pay a Realtor fee if you don't use one. Having said that, Realtors have proven their worth, and that they belong in the discussion. I am convinced a truly great Realtor is an investment in and of themselves; they can potentially save you more money than their services cost, but I digress.
Whether you should or shouldn't use a Realtor when selling a house is entirely up to your experience and your situation. There are times when selling without a Realtor makes sense, and there are times when selling without one makes sense. The only thing I can say for certain is that you will need to make that decision for yourself when the time comes. And to make things a little easier, here's a guide to help you weigh your decisions.
Can I Sell My House Without A Realtor?
It is absolutely possible to sell a house without a Realtor; nowhere does it say you need one to facilitate a real estate transaction. At the very least, a Realtor, and even a real estate agent (yes, there is a difference) should be viewed as a luxury. Most homeowners could certainly benefit from their presence in a transaction, but it is by not means necessary. You shouldn't avoid using a Realtor simply because you don't have to; quite the contrary, actually. I maintain that you should use a Realtor because they are a luxury; a luxury well worth the investment in most cases.
While Realtors and real estate agents are not necessary, they have proven that they belong in the conversation of the typical real estate transaction. In fact, I would argue that, while an investor doesn't need a Realtor or agent representing them in a deal, they should look into hiring one, regardless. At the very least, a truly gifted Realtor is worth their weight in gold. There is absolutely no reason a talented Realtor couldn't sell your home faster and for more money than their services cost. I urge you to look at their services as an investment; sure it'll cost you money (often a percentage of the sales price), but there's a better than likely chance that their expertise simultaneously makes the process smoother and more profitable.
---
[ Selling a house in the next 12 months? Don't do it without using these 21 proven tricks to get any house sold FAST ]
---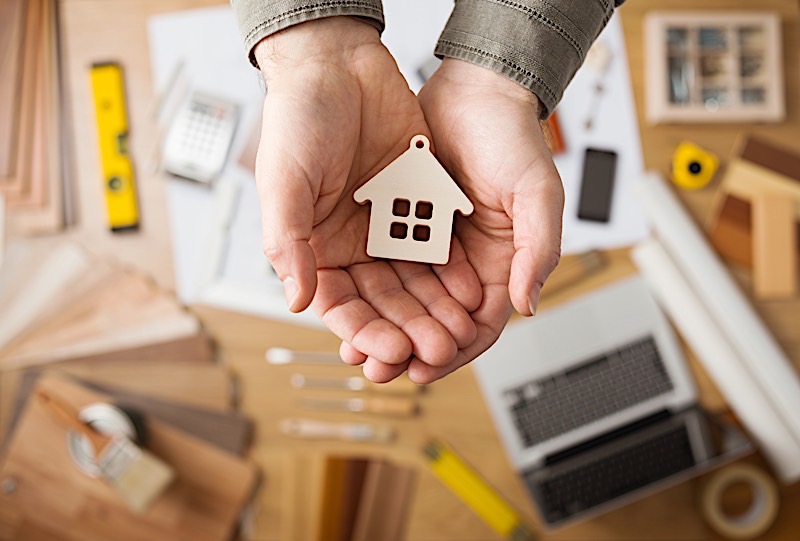 What Does A Realtor Do?
It might be easier to ask what a Realtor doesn't do over the course of a real estate deal. There are few things a Realtor won't take on over the course of an impending transaction. To be clear, however, the following represents the most important tasks Realtors will do for sellers:
Prepare The Home: A good Realtor will have plenty to say about your home, and there's few people that will have more valuable insight on homes in a particular area than the agents that have dealt with comparable properties. That said, an experienced Realtor in your area will know how to maximize a property's potential, and the best things homeowners can do to make sure they get top dollar for their listing. Heed the advice of your Realtor and make the improvements they suggests; there's no better way to prep a home for a sale than to make it more desirable.
Stage The Home: Not unlike preparing the home, a good Realtor will offer up advice on how to stage it, too. While some will actually stage the property themselves, there are others that will simply offer advice. Either way, their input should help your home look more appealing to buyers.
Enlist The Help Of Others: A good Realtor will have a network of people they are comfortable working with, and their own contacts should be able to help you. At the very least, a Realtor should be able to point you in the right direction of a good inspector, photographer and even home stager. Don't discount the network of your own Realtor; it can prove to be invaluable.
Pick A Price Point: Again, few people will understand the local real estate market more so than a Realtor. Not only is it their job, but Realtors and agents have an intimate knowledge of price points and comparables. That said, they will help sellers land on the perfect price point, and back it up with supporting data. Their ability to land on a great price point alone may be worth their initial fee.
Market To Potential Buyers: This is where Realtors make their money, at least in my opinion. A good Realtor will be able market a home to as many people as possible. And what is the best way to sell a home, if not for putting it in front of as many interested buyers as possible. This will include everything from networking to open houses.
Close The Deal: A Realtor will help you negotiate offers, in order to ensure the best possible price. On top of that, they will be able to hold your hand through the entire closing process, too.
A good Realtor will go out of their way to make sure your experience with them is as painless and profitable as possible. Those things I hit on above are simply a starting point, as there is no limit to what a great Realtor may be willing to do for you.
How To Sell A House Without An Agent
There is absolutely no reason you can't sell a house without an agent or Realtor. Nonetheless, you had better know what you are doing if you intend to go about it alone. Selling a house is an extensive process with a lot of moving parts, and a single misstep could turn into a very expensive mistake. Therefore, it helps to go into the process with a plan.
Let's take a look at the steps you'll be tasked with if you intend to sell your house without a real estate agent or Realtor:
Hire An Attorney: If you aren't going to hire an agent, I highly recommend working with a qualified real estate attorney. Selling a house is an expensive and complex endeavor; the last thing you want to do is make a mistake over the course of a real estate transaction. One small misstep could result in a very expensive mistake. What's more, you will only need to pay legal services actually rendered, as opposed to the large fee that has become synonymous with real estate agents.
Talk To An Agent: I recommend talking to an agent or two — just to get a fee for what you are getting into. At the very least, get an idea of what their services will provide, and determine if you can proceed without them. This is just a last minute safety measure.
Time The Sale: Before you even list your home, put some thought into when you want a sale to transpire. The real estate market works in cycles, but the best time to sell is when you are ready. That's why you need to determine when you will sell early in the process.
Mind The Weather: The weather will impact the amount of potential buyers currently on the market. In cold areas, for example, winter has been known to keep more people in doors. That said, you may want to time your sale when the weather is "nicer."
Find The Perfect Price Point: If you want to sell your home, the single greatest thing you can do is to price it perfectly. Unfortunately, that's easier said than done. I recommend listing your home at a slight discount. In today's competitive environment, there's a good chance a "low" price will draw more attention, which could lead to a bidding war.
Prep The Home: Be prepared to put in some time prepping the home for sale. That means putting its best foot forward. Do your best to clean up the home, increase the curb appeal, and make everything aesthetically appealing to the general public.
Market The Property: Do everything you can to increase exposure for your property. That means creating flyers, ads, social media posts, and anything to notify would-be buyers. Don't forget about all-time favorites like open houses or door hangers, and especially yard signs — whatever you can do to increase the amount of people that know about the sale.
Gather Information: Compile all the information about the house as you can, and present it to interested buyers. This will serve as a selling point and a method of answering frequently asked questions. What schools are nearby? How many square feet is the home? Do your best to answer any questions before they are even asked.
Negotiate And Accept The Best Offer: Provided your marketing efforts pay off, be prepared to negotiate. You should know how much you are willing to accept, so be prepared to negotiate with incoming offers, and be ready to choose the one that suits you best.
Draw Up A Contract: Here's where that real estate attorney will come in handy. Contracts pertaining to real estate transactions can get complicated, so be sure to work with an attorney to draw up a contract that meets your needs. More importantly, only sign the contract if you are absolutely certain its verbiage is exactly what you want.
Require A Deposit At Contract Signing: In order to prevent the buyer from renouncing the contract, have them put down a deposit to keep some skin in the game.
Double Check With Your Attorney: Be sure that the contract is contingent on your attorney's approval.
Tie Up Loose Ends: At this point, you want to get everything in order. Have the buyer get title insurance, hire an inspection, wait for an appraisal, and expect the unexpected.
Close The Deal: In the event everything lines up perfectly, close the deal. Sell the home and meet the criteria to allow escrow to disperse the funds and papers necessary to exchange goods.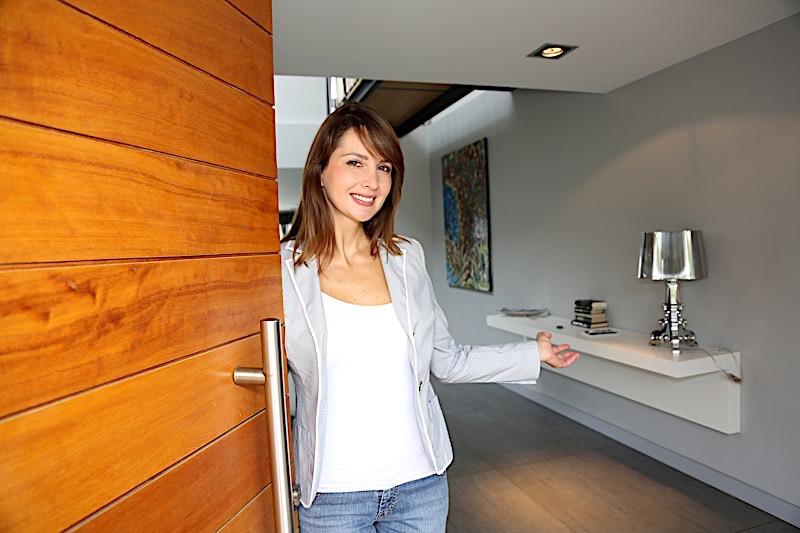 Pros To Selling Without An Agent
There are two common reasons most people try to sell a home without a Realtor or agent: control and money. Not surprisingly, neglecting to hire a real estate agent will allow you to avoid paying what can amount to a steep Realtor fee. On average, working with a Realtor will run somewhere in the neighborhood of six percent — that's a steep price on a $500,000 home. That said, you don't have to pay a Realtor fee if you don't use one. In addition to avoiding the fee, some sellers appreciate the fact that they will have the final say in a transaction; they love the idea that they have control over what transpires.
Cons To Selling Without An Agent
In my personal opinion, the cons of selling a home without a real estate agent outweigh the pros. Subsequently, I am a huge proponent of working with a talented real estate agent; namely because they are well worth the money. That said, selling without an agent can backfire relatively easily if you don't know what you are doing. If you decide to go it alone, you will find the road to be long and arduous. The greatest negative is, therefore, a distinct lack of experience. Without an agent by your side, you will be limited by your own knowledge of the process and area. As a result, you may not maximize your sales price, or even sell within the window you had originally decided on. You could very well end up spending more on the sale than you would have hiring a good agent.
Again, selling your home without an agent is possible, but I wouldn't recommend it for anyone that is less than an experienced home seller. The benefits of working with a talented Realtor are far too great to pass up in exchange for the fee they charge.
Have you considered selling without a Realtor? Have you already sold a home without an agent? What are your thoughts? Please feel free to let us know in the comments below.