Every real estate investor's best friend is a motivated seller. After all, they represent an attractive opportunity to secure deals below market value or at a faster pace. However, investors may find that talking to motivated sellers can be a nerve-wracking experience for those who have never tried.
A seller can be motivated for several different reasons. Perhaps the seller faced divorce or an unexpected job loss. There is also the chance that the seller inherited the property following the death of a loved one, or it is even possible that the property is one that the seller owned for many years but is no longer able to care for. Whatever the reason may be, when a seller is motivated, they need an investor just as much—if not more so—than an investor needs them. Before you download our motivated seller script, learn everything you need to know about working with this type of homeowner.
---
[ Thinking about investing in real estate?
Register to attend a FREE online real estate class
and learn how to get started investing in real estate. ]
---
What Does Motivated Seller Mean?
Motivated seller means the owner is eager to sell their property; for whatever reason, they are ready to walk away from the property at hand. In some cases, the reason for selling the home may be personal or emotional. As a result, investors should be careful not to pry when approaching the conversation. Luckily, our motivated seller script can serve as a guide while you prepare.
Working with motivated sellers is attractive because the transaction can move more quickly than a traditional closing timeline. In most cases, there is even more room to negotiate. Investors may also find that motivated sellers are more willing to negotiate the terms of the contract when compared to their unmotivated counterparts. John Li from Fig Loans suggests that "talking to motivated sellers is a lot easier than trying to convince those hesitant to sell. Unless you're dead set on landing a specific property, you'll find yourself making better use of your time closing deals with people that are open to selling instead of wasting a load of time trying to convince someone to sell". What is important to keep in mind (and highlight) when working with motivated sellers is that you can help create a mutually beneficial transaction.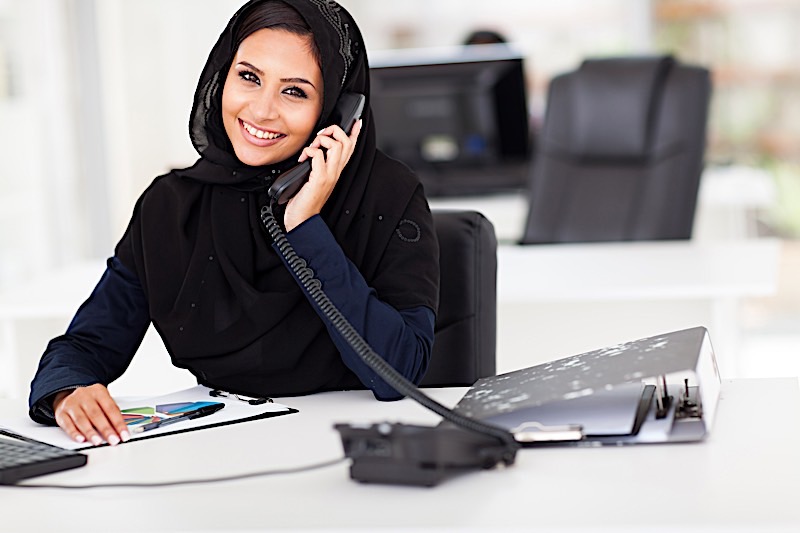 Distressed Properties & Motivated Sellers
For many real estate investors, distressed properties and motivated sellers go hand in hand. I'll explain: a distressed property is one in need of significant repairs or renovations before it can be habitable. In many cases, distressed property owners are willing to sell quickly and for below market value. These property owners would classify as motivated sellers, as they are hoping to find someone to take the property off their hands.
It is important to note that not all distressed property owners are necessarily "motivated" or willing to part ways with the property for a low price. On the other hand, a motivated seller does not always signal that the property is in poor condition. This distinction is important for investors preparing to reach out to different sellers. Both distressed properties and motivated sellers can represent a potential deal, but investors should avoid assumptions (despite potential similarities).
Common Reasons Owners Become Motivated Sellers
There are numerous reasons a property owner could classify as a motivated seller, ranging from a new job opportunity to an unfortunate family emergency. It is important investors review the most common reasons a property owner could want to sell quickly, so they approach each conversation with care. Here are the most common reasons someone could need to sell their property quickly:
Divorce & Family Emergencies: There are several emergencies that could cause family members to need to sell quickly. While investors may not know all the details when working with these sellers, it is important to approach these situations carefully and with respect.

Job Opportunity: Some property owners may get a new career opportunity and have to move on a short timeline. These property owners are likely to speed up the closing process, potentially allowing investors to secure a great deal fast.

Investment Opportunity: It may seem odd, but sometimes other real estate investors will be the most motivated to sell. This typically happens if a renovation project doesn't go according to plan, but it could simply be a need to reallocate their time to other investments.

Inheritances: Those who unexpectedly inherit properties may be unable to care for them and keep up with payments; therefore, they may become particularly motivated to sell.

Changes In Tax Laws: Occasionally, changes in local regulations or tax policies could motivate investors to sell some assets. These investors may be motivated to sell quickly, allowing others to secure great deals.
Finding Motivated Sellers
Understanding how to find motivated sellers will require investors to learn how to appeal to those individuals intent on selling their own homes. However, before they can appeal to their future clientele, investors will need to learn how to locate them. Fortunately, Brian Davis at Spark Rental is convinced there are several ways to identify motivated sellers.
"If they don't indicate as much," says Davis, "buyers can still try to discern motivated sellers in a few ways. One is simply asking their agent to reach out to the seller's agent and ask how quickly the seller is looking to sell. The buyer's agent can make it clear they have a seller who can settle in 7-10 days if necessary, but only for a reduced price. Or you can make lowball offers with a 7-10 day settlement. Only motivated sellers will show interest."
Once motivated sellers have been identified, investors will need to develop a lead generation strategy that speaks to motivated sellers specifically. Fortunately, there are a handful of marketing techniques designed to prospect, generate interest and convert motivated seller leads. Here are some of the most useful strategies when trying to find motivated sellers:
Bandit Signs

Direct Mail

Craigslist
Bandit Signs
While the costs are minute, bandit signs offer unique advantages for real estate investors. This tried-and-true marketing tactic comprises small billboards secured in several locations with the primary purpose of garnering distressed sellers' attention. When considering bandit signs, ask yourself one question: Where can I advertise most effectively? Pay attention to similar signs as you drive around your market area, and even consider posting small variations similar to postcards on message boards in places you frequent. Sign placement is crucial to the success of any campaign.
Bandit signs have gained notoriety over the years as a controversial method for advertising. Investors interested in utilizing this lead generation strategy should pay attention to local laws and avoid advertising anywhere illegally. Additionally, many investors will fail to consider the size and content of bandit signs. As you layout your signs, remember your contact information is crucial and should always be readable. If you are careful to avoid these common mistakes, you may find that bandit signs yield massive attention from motivated sellers.
Direct Mail
Direct mail has secured itself in real estate as a consistent source for lead generation. In a typical direct mail campaign, investors send letters to sellers who are potentially motivated to sell by using a mailing list. This initial campaign can result in a list of potential sellers, which can then identify motivated sellers.
It is important to understand the intricacies of direct mail campaigns to realize long-term success with this marketing medium. Investors should first determine the type of direct mail pieces they want to use. Materials can range from short and long letters, yellow letters, postcards, or even lumpy mail.
Investors should then focus on crafting a compelling message, including a captivating headline and an empathetic statement. Additionally, a good piece of direct mail will include examples of benefits, a call-to-action, your contact information, and a strategic declaration. Follow our tips for a successful direct mail campaign, and you may find yourself with a list of motivated sellers faster than you think.
Craigslist
Craigslist is one of many classified websites online. However, it is one of the best websites for real estate investors looking to generate new leads due to its popularity. The site attracts millions of users each month, making it a powerful tool for investors seeking distressed sellers. One of the more efficient ways to find motivated sellers on Craigslist is searching for property listings by keyword. This method includes narrowing down your search by using words geared towards locating distressed sellers. Try looking for keywords that highlight a seller's intent, such as "sell fast" or "must sell."
Investors can also identify motivated sellers on Craigslist by posting ads of their own. One of the biggest benefits of posting on Craigslist is that it is entirely free, making this an attractive and cost-effective option for investors. Write a post stating what you are looking for and include information about your work in the area. Don't be afraid to write a message in your ad as well. Remember you want to seem personable, as to stand out to motivated sellers. Through a combination of writing and searching existing Craigslist ads, you can find motivated sellers quickly and for free.
---
[ Learning how to invest in real estate doesn't have to be hard!
Our online real estate investing class
has everything you need to shorten the learning curve and start investing in real estate in your area. ]
---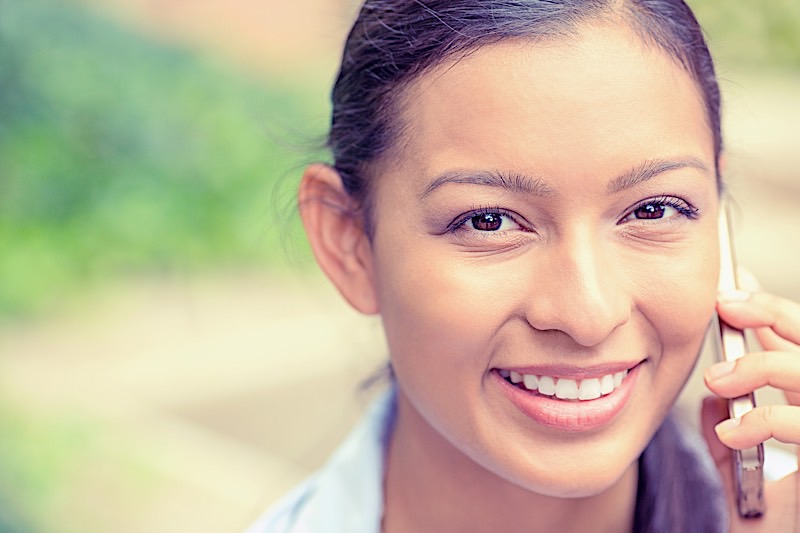 Working With Motivated Sellers
Any attempt to find motivated sellers in real estate should emphasize communication. It's safe to assume that no progress will ever be made on a deal with a motivated seller if you aren't willing to put in the time and listen to what they have to say. Remember, real estate is a people business; any hopes of making headway are contingent on the relationships you build.
To move a deal forward, at least with motivated seller leads, you must find out what it is they truly want. While price will always play an important role, there are often other factors at play. For the most part, time is just as important.
Let's take look at how to approach motivated sellers in real estate deals:
Build A Connection

Be Transparent

Identify Their Motivation
Build A Connection
As a real estate investor, remember that the relationships you build are not restricted to other industry professionals. The opportunities that present themselves by working with buyers and sellers carry just as much weight as working with those in real estate, if not more so. Establishing a genuine relationship with those you intend to buy from and sell to gives you a distinct advantage, and motivated sellers are no exception. One of the best ways to work with a motivated seller is to get to know them on a personal level before you even ever discuss the semantics of a deal.
If you can position yourself in a way that places their needs ahead of your own, you are already well ahead of the curve. However, it may be hard to convince motivated sellers in real estate that you are doing them a favor by taking their home, which begs the question: How can you create a relationship that emphasizes the seller's needs? The answer is simple: communication. With a better idea of where they are coming from and what they are looking to get out of a deal, you will be able to make a more attractive offer.
Be Transparent
The moment you contact a motivated seller in real estate, your intentions will be divulged—which isn't necessarily a bad thing. It's recommended to be as transparent as possible. Don't be afraid to let the seller know your intentions. Tell them what you intend to do and how you intend to do it, but the idea is to create a narrative that will benefit both sides. While you are in it to secure a property, make it abundantly clear that you can also help the seller. When it comes down to it, investors are among the best options for motivated sellers to choose from if they hope to avoid bankruptcy.
Identify Their Motivation
In catering to the needs of motivated sellers, you must emphasize their current situation. It is important to note that while the impending deal is a business transaction to you, it is a lot more emotional for the respective owner. A little empathy will go a long way in opening things up. Never approach motivated sellers from a position of power, but rather on an equal playing field. Remember, they don't have to sell to you. The best thing investors can remember is always to be respectful of their time and communication. Only then will you be able to build a positive working relationship and get in their good graces.
Utilizing A CRM
As you start identifying motivated sellers, it's important to utilize a system that will help you store contact information and notes. A Customer Relationship Management system, or CRM, can provide an easy-to-use database for seller contact information. There are various free and low cost options available online. The right CRM will allow you to safely store contact information, and in some cases even set reminders when it's time to reach out again. CRMs are also often equipped to send programmed emails. This can save you time as you collect and manage numerous motivated seller leads.
Create A Website
A key ingredient to targeting motivated sellers is having a reliable website. Not only can you refer potentially interested sellers here, but it can also attract them on its own. Similarly, an established website can build your credibility as you form connections with new property owners. They can review the website for information about you and your business, allowing them to feel more confident going into the transaction.
Consider including a testimonials or review page, where previous clients of yours review their experiences. If you have ever flipped properties, show off your before and afters here. Each of these components can go a long way in boosting your reputation. Then, when sellers search for you online as they consider the deal you will be able to make a positive impression.
Should You Use Cold Calling?
You should use cold calling if you are looking for new ways to reach motivated sellers. When picking a marketing strategy, cold calling is at the bottom of the list for most real estate investors. This is not because cold calling is ineffective, but instead because most people are uncomfortable doing it. If you can get past the initial fear of calling strangers — you can find a lot of success identifying motivated sellers by simply picking up the phone. This could give you first access to several deals, especially if your competitors are not doing the same.
Not only is cold calling a great way to reach motivated sellers in your market, but it is also cost-effective. Assuming you are already paying for a standard phone plan, cold calling is possible with little to no extra cost. Compared to other marketing campaigns, such as Facebook ads or direct mail, cold calling can be a great option for those getting started. The bulk of your work when running a cold calling campaign will be pulling the right numbers. Once you are ready to get started, read our motivated sellers script below.
Talking To Motivated Sellers: Motivated Seller Questionnaire
Talking to motivated sellers does not have to be more stressful than talking with other potential real estate connections. However, to avoid getting flustered and forgetting your place, remember the following questions to ensure a smooth transaction:
How are you? It is important to be personable during any communications with a potentially motivated seller because their situation could result from a personal or emotional stressor. Start your conversation by asking how they are doing, and be genuine as you build a relationship with any potential sellers you speak to.

What is your reason for selling? Be careful when approaching this question, as their reason for selling may be personal. However, if the opportunity presents itself, it is important to know and understand why they are in a hurry to sell the property.

What has been done to maintain the property in the last year? It is important to get a strong understanding of the status of the property without sounding demeaning. This question will help you understand the current condition of the property.

What is your contact information? Always get the contact information of potential leads. You will want their name, the best phone number to reach them, and an email address so you can follow up when necessary.

Are you the one selling the property? This is a great way to determine whether or not they are the deciding vote on selling the house. You may encounter situations where someone has to talk it over with family members, a spouse, or another party. When it comes to identifying a motivated seller, you want to know who is making the decisions and who to build a relationship with.

Is there a mortgage or back taxes on the property? It is a great idea to ask whether or not there are any financial obligations attached to the property. Think of this question as a good way to avoid surprises down the road.
No-Fail Motivated Seller Script
If you want to turn a motivated seller into a successful deal, it is important to talk candidly to the seller. If the seller is going through a difficult time in their life, you must build trust to feel comfortable handing over their property.
If you feel overwhelmed at the prospect of talking with motivated sellers, practice with our no-fail script. However, keep in mind that this script is simply an outline of how a conversation might go. Of course, any conversation you have with a person will differ in one way or another. Remember the important questions to ask if you want to realize success with a motivated seller.
If you are ready to start talking with motivated sellers, download our no fail script and start rehearsing today: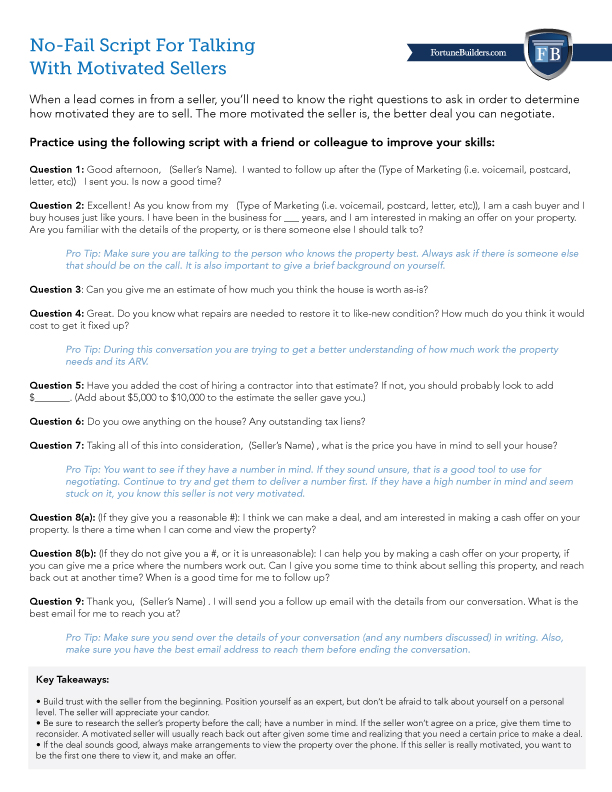 Summary
Motivated sellers represent a unique opportunity for real estate investors with any level of experience. By working with a motivated seller, you can help them out of a precarious situation while simultaneously securing a good deal for yourself. On the other hand, identifying motivated sellers is as simple as utilizing a few key marketing strategies, asking the right questions, and building genuine relationships. Follow our motivated seller script, and you can help ensure you have smooth communications with any sellers you encounter. No matter the exit plan, from wholesaling to rehabbing, this script will help you along the way.
---
Ready to start taking advantage of the current opportunities in the real estate market?
Click the banner below to take a 90-minute online training class and get started learning how to invest in today's real estate market!