Key Takeaways
A properly run real estate direct mail campaign can bring in the leads your business needs for its next deal.
The best real estate direct mail marketing campaigns are the result of persistence and due diligence.
Direct mail for real estate investors is one of the most trusted marketing campaigns.
---
How do real estate investors target and capture motivated seller leads?
One of the most underrated marketing practices in real estate investing is utilizing a real estate direct mail campaign. This simple yet effective marketing method continues to be one of the most powerful and proven marketing tools in the real estate investment industry, as it enables investors to not only generate motivated seller leads, but convert them into new customers. If for nothing else, this approach to lead generation will cultivate a new-found interest in your business, helping to launch the starting stages of a steady pipeline of motivated sellers in real estate.
For investors looking to build the perfect direct mail campaign, the following provides an in-depth look into direct mail marketing, how it works, and the benefits associated with generating motivated seller leads:
4 Motivated Seller Leads To Target With Your Next Real Estate Direct Mail Marketing Campaign
The first step as an investors is to identify and appeal to motivated sellers. To do so, a direct mail campaign should be considered. Simply put, a direct mail campaign is a marketing effort that employs promotionally printed pieces of mail, including postcards, newsletters, sales letters, and other marketing material, to target a particular audience. The key to a direct mail campaign is having the right mailing list, as nearly 40 percent of your success hinges on whom you target. To close deals fast, investors should focus their efforts on four types of motivated sellers in real estate: homeowners with delinquent taxes, those going through a personal crisis or need to relocate, and out-of-state landlords. The following highlights several types of targeted lists to choose from:
Expired Listings
Pre-Foreclosure Property Owners
Out-Of-State Landlords
Probates & Inherited Properties
Expired Listings
One of the best ways to find motivated seller leads in real estate is through expired listings. This typically takes place when a listed property fails to sell and the listing agreement between a seller and agent officially ends, producing a highly advantageous situation for investors. At the very least, expired listings represent motivated sellers who not only want to sell their home and can't, but homeowners skeptical of real estate agents.
To locate a current list of expired listings, investors will need to gain access to the Multiple Listing Service (MLS), which may require the assistance of an agent. When targeting motivated seller leads via expired listings, investors should be selective of the properties they wish to take action on. By doing so, real estate investors will cultivate a list of quality properties with the ability to sell fast.
Pre-Foreclosure Property Owners
Another motivated seller for investors to target are pre-foreclosure property owners. Generally speaking, these homeowners are between 30 to 90 days late on their mortgage payments and on the cusp of going into foreclosure. As an investor, you want to reach these people before that occurs. Once a property goes into foreclosure, it becomes much more difficult to close a deal.
To target these types of motivated seller leads, investors need to contact title companies in their area and to receive a pre-foreclosure list. The one drawback, however, is that pre-foreclosure lists are oftentimes out-of-date, requiring investors to do their due diligence in order to ensure their mailing list is current.
"The key is to make sure you are getting the list as close to the date of the lis pendens or notice of default filing," says Than Merrill. "So always check the date of the filing against the date you actually receive it."
Out-Of-State Landlords
While your journey to real estate gold has just begun, many veteran landlords are burned out and ready to get out. In most cases, these are out-of-state landlords with less of an emotional attachment to their property due to a combination of factors such as distance or hardship. Whatever the reason may be, these motivated sellers represent a great opportunity to find a great deal. There are a number of places to gain access to out-of-state landlord lists, but investors should begin their search by contacting their local tax assessor's website or office.
Probates And Inherited Properties
Another lucrative opportunity to obtain motivated seller leads is through probates and inherited properties. This legal process consist of transferring the legal title of a deceased person's property to the intended heirs — and more often than not, it's followed by the sale of the property.
Investors can access probate records by visiting their local probate court office, commonly referred to in some states as the circuit court, surrogate's court, or the orphans' court. It's important to note that an estate is generally probated in the county where the deceased person lived at the time of their death. Although this approach may seem more time consuming than others, these types of motivated sellers can lead to not only great deals, but less competition.
"There are very few areas where this list can be bought from a list broker. This means you will have very little competition when you market to a probate list," says Merrill.
Finding the right audience to target is the first step in real estate lead generation, as well as commencing your direct mail campaign. The next step is to begin crafting it.
---
[ Wondering how to fund your first investment deal? Click here to register for a FREE real estate class where you will learn how to get started in real estate investing, even with limited funds. ]
---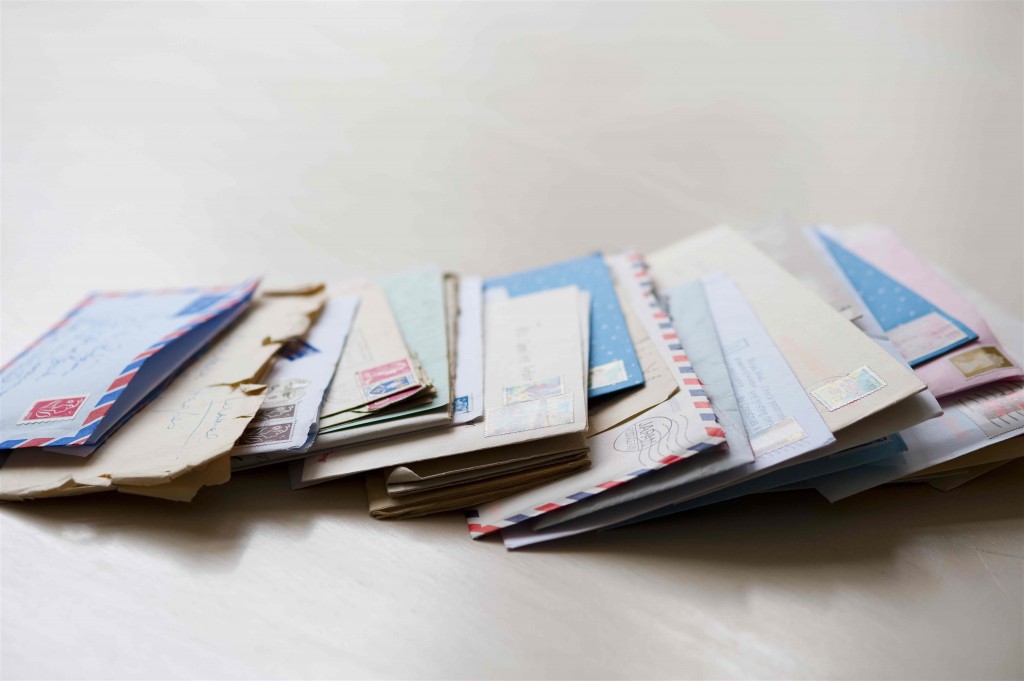 Direct Mail For Real Estate Investors: 4 Game-Changing Tips
The secret ingredient to finding and capturing motivated seller leads in real estate, as well as brand awareness, is consistency. Because there are a million ways to market in real estate investing, investors need to not only research and decide on an approach, but commit to it. Too many times real estate investors start out hot with all the enthusiasm in the world until they hit a few snags and eventually call it quits. Remember to plan your work and work your real estate direct mail marketing plan. Although it won't come easy, it will ultimately pay off in the long-term.
When crafting the perfect direct mail campaign, there are four elements every investor needs to consider:
Budget: How much are you willing to spend?
Marketing: Who is your ideal customer, and how will you go about marketing to them?
Testing: How are you monitoring and refining your approach?
Tracking Results: What systems do you have in place to track and measure your direct mail responses?
These four elements will not only dictate how you go about building your direct mail campaign, but greatly influence the responses you receive. The next step in developing a direct mail campaign is to determine the type of material you'll use, as well as the type of message, and the following types of direct mail have proven to appeal to motivated sellers:
Real Estate Direct Mail Examples
Let's take a look at some of the most popular direct mail campaign strategies helping today's investors:
Short Letters: As the name would describe, short letters are used primarily to stimulate interest in potential sellers. These concise letters, generally comprised of no more than a paragraph, are very direct and to the point, with the purpose of getting the seller to call. When first starting out, short letters are a quick way to get your real estate investment business off the ground.
Long Letters: This approach is used to not only notify sellers of your pending interest, but spell out the many benefits of working with you can provide. For investors, the goal is to inform motivated sellers and enlighten them of how you may be of service to them.
Yellow Letters: Unlike the above mentioned, a yellow letter is essentially a handwritten note on yellow lined paper. These real estate yellow letters are very effective because it give sellers the impression you took the time to sit down and personally write the homeowner.
Postcards: Along with being much cheaper, postcards are ideal for targeting motivated sellers in real estate because getting them to read your message is much easier. Rather than forcing them to make a decision whether to open or not, a postcard spells it out immediately. When using postcards, investors should consider adding a personalized aspect to it such as hand-writing your message or using eye-catching stamps.
Summary
Your success rate using a real estate direct mail campaign will depend on a combination of your mailing list, your approach, and your message. A compelling message to generate motivated seller leads should be captivating, as well as empathetic. Done right, the combination will unleash a flood of motivated seller leads in your direction.
🔒 Your information is secure and never shared. By subscribing, you agree to receive blog updates and relevant offers by email. You can unsubscribe at any time.