Key Takeaways:
---
Have you ever wondered where the cities with the highest rent are? Which cities, specifically, can landlords expect to receive the highest rent in the US? If for nothing else, owning rental properties in a market where asking prices are high could increase your net operating income (NOI) considerably. It may literally pay to know where you stand to make the most money in the rental market.
The US housing market has become synonymous with cycles, not the least of which will witness significant rises and drops in prices. As a result, we have seen a great deal of equity return to places it was once thought gone forever. However, as prices have increased, so too have rental rates.  In fact, rents are historically high throughout the US housing market, and there doesn't seem to be any sign of them tapering off anytime soon. It's worth noting, however, that while renters may not love the idea of paying more, those with passive income portfolios are enjoying the current state of the US housing market.
Buying Vs Renting: US Housing Market Analysis
As the US housing market continues to flourish, one thing has become very apparent for non-homeowners: rental prices are rising. The surge in rental costs isn't surprising, considering the national homeownership rate continues to drop. In 2018, homeownership dropped to a lower rate than in 1994, when the rate was bottomed out at 64.2%.
Over the last year, the industry has seen a dramatic drop in inventory as home supply levels have been unable to keep up with demand. This has resulted in higher home prices overall, and has consequently driven more people to the rental market.
With more people turning to the rental market to meet their housing needs, rental rates have also increased. "With homeownership rates falling, it makes sense for landlords to continue to raise pricing on their rental units, especially in markets with tighter inventory," said Sam Radbil, spokesman for rental listings firm Abodo.
Homebuyers and renters will need to pay attention to these increased prices over the next year, and monitor the effects of inflation on the market. Expect interest rates to increase, and watch out for consumer price changes which can eventually impact rental and sale prices.
---
[ Do you want to own rental real estate? Attend our FREE online real estate class to learn how to invest in rental properties and maximize your cash flow. ]
---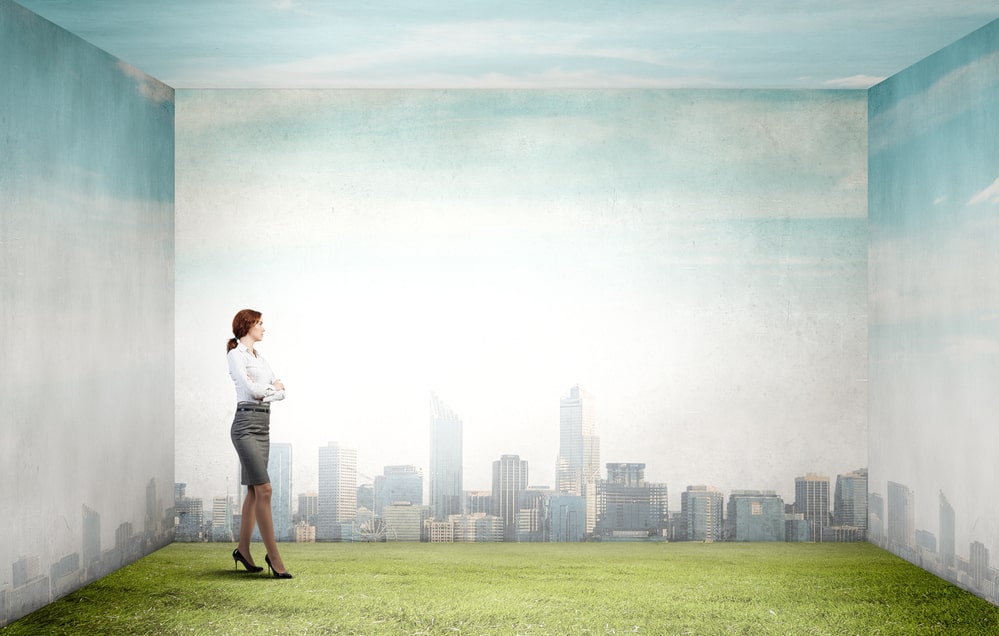 Rental Trends Affecting the Market In 2022
The biggest impact on the rental market in the last year is undoubtably the pandemic, which has turned most in-person tasks virtual. Renters should expect virtual property tours and online meetings to say over the next year. Further, renters should be prepared for competition during their apartment searches.
Regional trends have also been interesting to watch over the last year, and will continue in 2022. For example, many East Coast cities saw rental rates return to pre-pandemic levels. Renters in these markets should watch out for price increases over the next year. In other markets, such as Austin, Phoenix, and Denver, renters should watch out for rental increases and competition as well. These markets have shown steady growth, a trend expected to continue in the new year.
Average Rent By City 2021
Real estate has experienced several dramatic changes in the last year, but one constant has been the cities with the highest rent. Perhaps unsurprisingly, some of the country's largest urban areas continue to have the highest average rents. According to research from Apartment Guide, are some of the most expensive real estate markets in 2021 for renters:
New York, NY: $3,825

San Francisco, CA: $3,188

Boston, MA: $3,117

San Jose, CA: $2,476

Miami, FL: $2,280
5. Miami, FL
Miami saw a dramatic decrease in average rent during the onset of the pandemic, but demand has since driven the rates back upwards. Miami, and a few other cities in Florida, have seen increased demand and prices year over year as people move to the Sunshine State.
4. San Jose, CA
San Jose remains one of the most expensive rental markets, with an average rent of $2,476 for a one-bedroom apartment. Despite COVID-19 pushing many companies to adopt work-from-home policies, average rent in the city rose above 2020 levels. The trend is expected to continue as San Jose continues to experience high demand from renters.
3. Boston, MA
Third on the list is Boston, where a one-bedroom apartment roughly costs $3,117 a month. The steep rent price can be attributed to high demand and low supply. Boston has experienced consistent population growth for the last decade, and there aren't enough apartments to keep up with demand.
2. San Francisco, CA
San Francisco has experienced one of the most significant decreases in rent prices over the last year, going from around $3,500 to $3,188 for a one-bedroom apartment. That being said, the city is still high on the list for the most expensive rent in the country. Many attribute this year's decrease to the pandemic and its effects on the job market.
1. New York, NY
The most populous city in the country moved up two spots on the list and is now the most expensive rental market this year. The average rent for a one-bedroom apartment in NYC is currently at $3,825. Average rent is expected to increase as companies move their employees back into offices in the city.
Average Rent By City 2020 (Median 1BR Rent)
The 2020 real estate market has seen a number of changes, some of which were entirely unexpected. That being said, the top rental markets remain to be cities with high job and population growth. According to a study by Zumper, the following markets have the highest average rent:
San Francisco, CA: $3,500

New York, NY: $3,000

Boston, MA: $2,590

Oakland, CA: $2,500

San Jose, CA: $2,450

Los Angeles, CA: $2,260

Washington, DC: $2,260

Seattle, WA: $1,890

San Diego, CA: $1,790

Miami, FL: $1,800
What Is The Most Expensive Rent In The US? (2020)
San Francisco has been home to the most expensive rent in the US for several years in a row, but average rents are not increasing year to year as much as they have in the past. The reason so many of the most expensive rental markets remain that way is simply a lack of space. The year's highest rents belong to some of the country's most populated cities. Additionally, as in years past, cities remain attractive for renters who find themselves "settling down" and buying properties much later in life. The trend of living with roommates or friends also continues to attract new tenants to some of the most popular markets. Stacy Brown, Director of Technical Training atReal Property Management, states that "one of the disadvantages of owning rental property in a city with high average rent is they tend to have higher tax rates. The market rent drives property values higher. An advantage, however, is you will be able to get more quality and qualified renters to place in those properties." Learn more about the year's most expensive rental markets below:
5. San Jose, CA
Located in the heart of Silicon, San Jose has seen high rental prices for similar reasons: population growth and tech industry expansion. While the average rent of a one-bedroom in San Jose has decreased from $2,490 in 2019 to $2,450 in 2020, the market remains on the top ten list for most expensive rental markets in the country. This can be seen a little better by looking at average two-bedroom rents, which increased by .3 percent in the last year to an average price of $2,910.
4. Oakland, CA
Oakland is another Bay Area city to make the list of most expensive rent in the US. Rental prices are slightly more expensive than San Jose, at $2,500 on average for a one-bedroom. However, compared to 2019 average rents, Oakland did see a pretty significant jump from $2,350. This increase in demand could be yet another result of limited space and increased job growth in the area.
3. Boston, MA
This East Coast city is another market with a steep year-over-year jump. A one-bedroom in Boston increased from $2,490 in 2019 to $2,590 in 2020. Investors may find it interesting that while the average rent for one-bedroom apartments increased, two bedrooms saw a slight decrease. According to Zumper's national rent report, two-bedroom rentals dropped around .7 percent year over year. The average two-bedroom rent is now around $2,930. However, it remains to be one of the most expensive markets as a whole.
2. New York, NY
It often surprises beginner investors to learn that New York is not the most expensive rental market in the US, though it is close. The average one-bedroom rent for 2020 is hovering at around $3,000. This is a one percent increase year over year, a trend that many are predicting will continue.
1. San Francisco
At number one on the list, this California city has an average rent of $3,500 for a one-bedroom apartment. San Francisco has long been one of the most expensive rental markets in the US, and it shows no signs of slowing down. Though the year-over-year increase is less than one percent, this city has gotten consistently more costly for renters in recent years.
[ Ready to take the next step in your real estate education? Learn how to get started in real estate investing by attending our FREE online real estate class. ]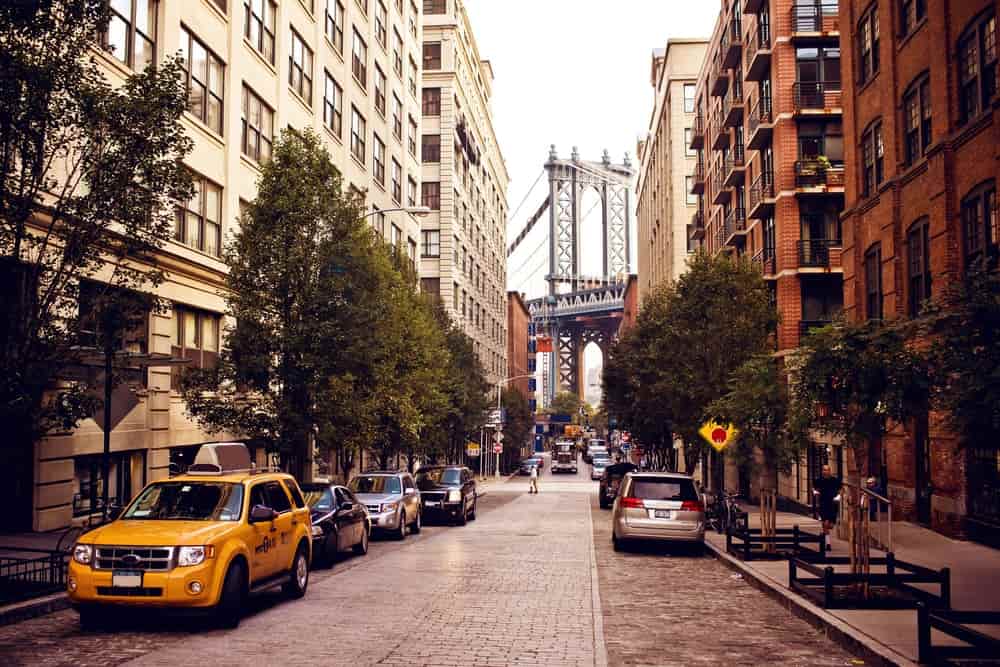 Summary
Many of the cities with the highest rent in the US housing market have continued to become more costly since the end of the last recession. As rents continue to rise, those looking to build a passive income portfolio may find it difficult to accumulate assets with such high potential. As a result, it may be a good idea to look into secondary cities, where rental prices are high but not as high as those mentioned above. In addition, as experts speculate what the year ahead will hold, investors should look carefully at potentially new markets to invest in. When done correctly, a passive income property managed in a popular rental market can be quite profitable.
---
Do you want to be able to retire financially comfortable?
Our new online real estate class can help you learn how to invest in rental properties that can help increase your monthly cash flow. Expert investor Than Merrill shares the core real estate investment principles that work best in today's real estate market.
Register for our FREE 1-Day Real Estate Webinar and get started educating yourself on how to invest in today's rental real estate market!