Bi-level houses, sometimes called raised ranches, were a common floor plan in the 1950s and 60s, particularly east of the Mississippi. If you're home shopping in neighborhoods that were built during that time period, you're liable to encounter a few of them.
A bi-level house can be a great choice for certain buyers. However, due to their unusual layout, they only tend to appeal to a small segment of the market. For this reason, many people avoid them when they're shopping for investment properties. Here's a quick guide to bi-level homes, and how they fit into the broader housing landscape.
What Is a Bi-Level House?
A bi-level house is a combination of a two-story house and a ranch. The main level is located entirely above ground, while the lower level is mostly underground, with just enough elevation to let some light in through the windows.
The front door itself is located at ground level. When you step inside, there's a small landing or foyer, with a half flight of stairs going up to the main level, and another half flight going down to the bottom level.
The main living spaces are located on the upper floor. Here, you'll find the dining room, kitchen, full bathroom, and bedrooms. The lower level normally consists of a living room, a utility/laundry room, and a drive-under garage.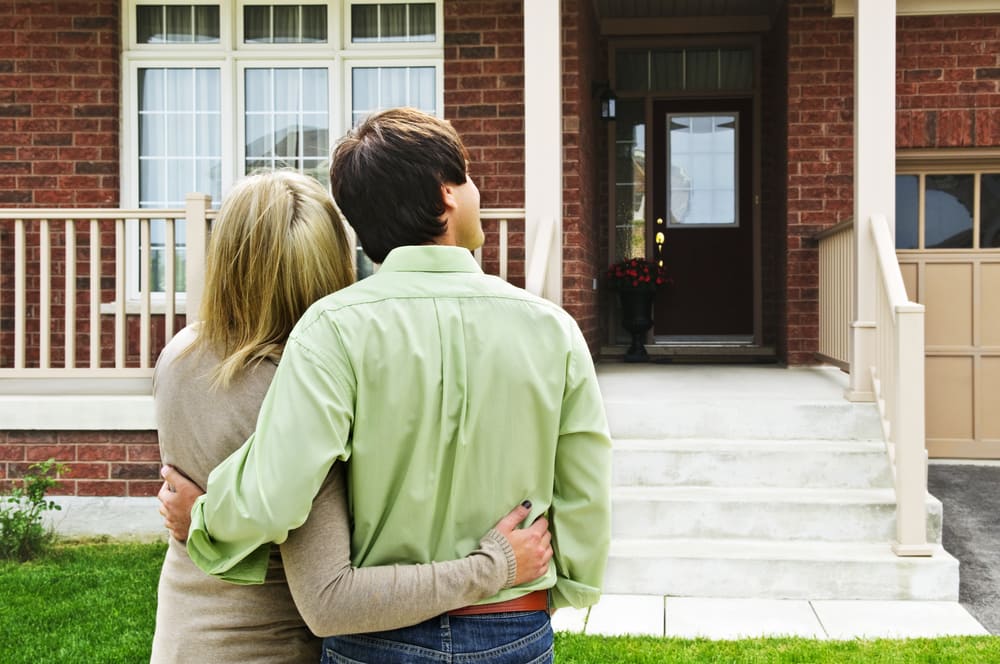 ---
[ Rental property investor, rehabber or wholesaler? Get to know which investing strategy is the best fit for YOU by attending our FREE online real estate class. ]
---
Bi-Level Houses Vs. Split-Level Houses
One thing that trips a lot of people up is the difference between a bi-level house and a split-level house. These designs are both ideal for smaller lots, because they add floor space vertically instead of horizontally. And due to changing trends, neither style is commonly built these days.
That said, bi-level and split-level houses are different in significant ways. Primarily, a split-level house has three or more floors, while a bi-level house only has one main floor and a partial lower floor. Here are several other things that separate the two.
Split-level homes have lower windows on one side than on the other, to let in more natural light.

Split-level homes have a third floor for the bedrooms, with more living space on the main level, and a partial lower level. In a bi-level home, there's no third level, and the living space is reduced to make room for sleeping areas.

Bi-level homes are almost always a modified ranch style. Split-level homes come in a variety of styles.

Split-level homes have more separation between areas, so you can enjoy more privacy.

Split-level homes became popular earlier, and reached their heyday in the 1950s.
How Common Are Bi-Level Houses?
Not as common as they used to be. While bi-level houses were trendy in the 50s and wildly popular in the 60s, they quickly went out of style in the 70s. If you want to buy a new bi-level house, you still can, but you'll have to make a custom request, and it won't be as cheap as a standard model.
Bi-Level Houses & Property Value
Bi-level houses have a couple of major limitations when compared to most other house styles. For one thing, you can't access any part of the house without going up or down a set of stairs. For another thing, the stairs and the front door location make it difficult to remodel. This can make it harder to find a buyer, or even to rent them out.
Then again, there are a number of attractive features that can appeal to particular buyers. For one thing, having the living room on a different floor from the kitchen can be great for parents. You can cook your dinner in peace while the kids are playing downstairs. Bi-level houses are also a great option in crowded neighborhoods, since you can fit more square footage on a smaller lot. For people in those situations, a bi-level house can represent an excellent value.
Are Bi-Level Homes Hard To Sell?
As we've discussed, there are several reasons a person might want to buy a bi-level house. But for all of those positive points, there are some downsides. They have less space than a regular two-storied house, and unlike with a ranch, you still have to contend with stairs. There's also the issue of limited natural light in the basement.
This limits the number of potential buyers, which can make a bi-level house harder to sell. That said, it can also depend on the market, and what kinds of people are looking for homes.
---
Ready to start taking advantage of the current opportunities in the real estate market?
Whether you're brand new to investing or have closed a few deals, our new online real estate class will cover everything you need to know to help you get started with real estate investing. Expert investor Than Merrill explains the best real estate strategies to help get you on the path towards a better financial future.
Register for our FREE 1-Day Real Estate Webinar and get started learning how to invest in today's real estate market!
Summary
If your main reason for buying a house is the investment, a bi-level house is not likely to grow in value as quickly as a standard two-story house. That said, there are many other reasons you may want to own one, whether because you have small children or you like the lot. In those cases, it can still make sense to buy.