by JD Esajian | @JDEsajian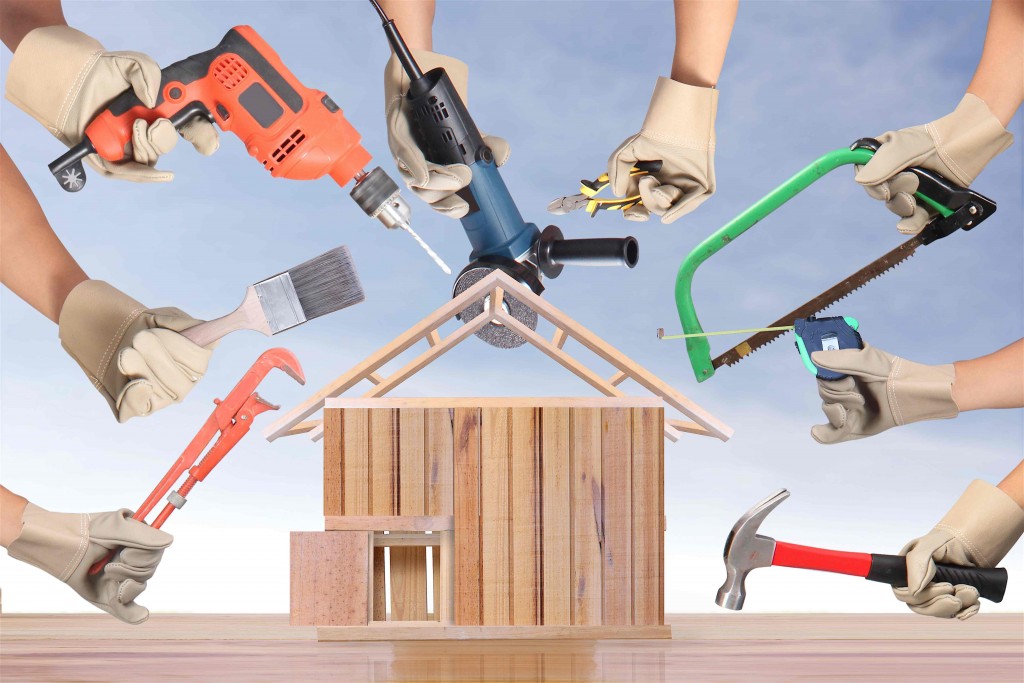 Key Takeaways
Understanding what ARV means — after market value — is a key part of your investor education.
The first step in determining ARV is to look for comps.
Industry knowledge is one of the biggest assets you can haven when calculating ARV.

---
When it comes to investing in real estate, it's important to not only have a vision, but an eye for potential. And maximizing that potential means knowing ARV meaning.
The majority of investments are purchased in sub-par condition and will typically require some type of cosmetic repair — while others might need to be fully rehabilitated with extensive rehab and remodel work. As an investor, the aim is to make the necessary repairs to bring it to sale at a profitable price and then resell or flip for a profit.
The challenging aspect is finding and calculating potential deals, as these prospective investments aren't cloaked in dollar signs and won't fall in your lap. Instead, they are discovered through due diligence and understanding the numbers. To identify the profitability of a project, beginner investors first need to ask: "what is ARV meaning?"
What Is ARV Meaning?
If you've asked yourself 'what is ARV meaning?', we are here to explain:
The estimate of a property's value after all repairs and upgrades are completed is known as the After Repair Value (ARV). This is a critical number for real estate investors because it calculates the margin between the "as-is" value of a desired investment property, with the value on a developed property that has been completely fixed up.
Once you know the value of the property, you can begin determining the expenses which will provide the best place to start. As a beginner investor, if you don't know what the ARV is for a potential property, then you are simply guessing and that's where money is lost.
The After Repair Value will also define an investor's exit strategy and reveal which real estate financing route is best. In essence, an ARV will provide investors with the best best picture of what you can sell the investment property for.
Assessing the After Repair Value on a property requires some ability to gather repair estimates with accuracy, including insight of the local market. Professional investors that are well-versed in the real estate investment game can easily walk into a property and assign a value based on their knowledge of the market within minutes. Unfortunately for beginners, that's just not possible. The following will explain how to calculate the After Repair Value.
How To Calculate The After Repair Value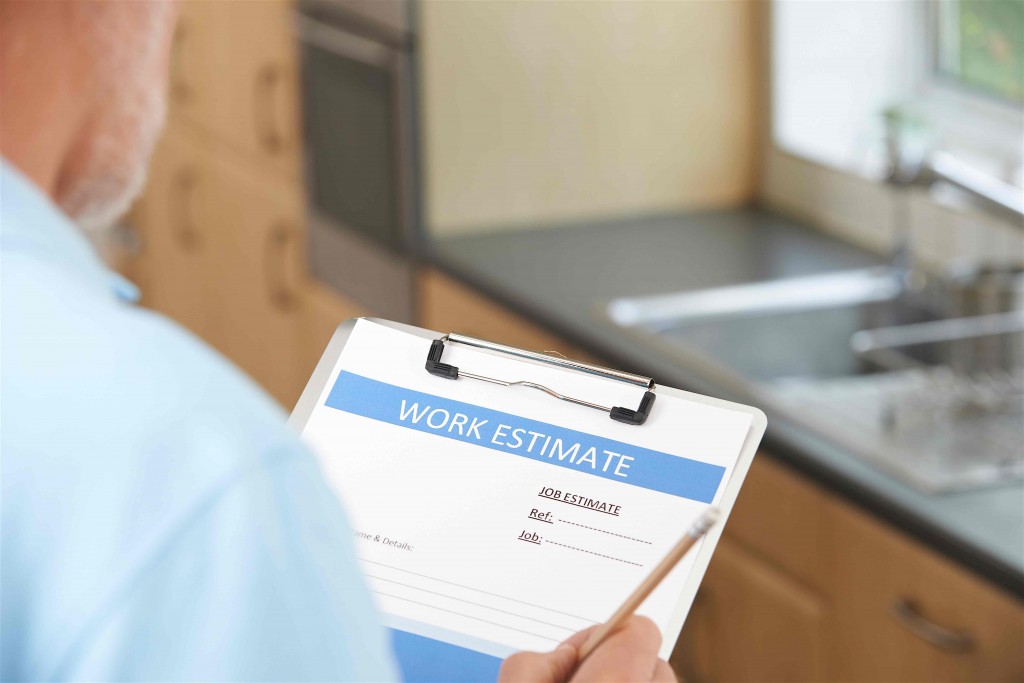 The key to not losing money when investing in a piece of real estate is the ability to correctly appraise the after-repair value.
The first step to determining the ARV of an investment property is analyzing the Comparables or "Comps." These are either recently sold or up for sale homes that are similar to the investment at hand, and they are used to determine the value of a property. In essence, comparables provide an indication of what an investment will sell for.
To obtain detailed information on comparable properties, investors will want access to MLS, or Multiple Listing Service. This will provide the most details on a property that is up for sale or recently sold. Investors should also consider recently sold comps for bank-owned properties (REOs) and short-sales, depending on the amount of comparables found on MLS. Investors should pay special attention to the following:
Homes sold within the last 90 – 120 days
Homes similar in age, size, square footage and room count
Homes in a similar neighborhood
Homes within one mile of the investment property
Investors should also consider current market conditions and trends, as well as seasonal price changes. This will enable investors to gain insight on both the resale value of a property as well as the optimal time of year to buy or sell.
The second part as an investor is determining the potential costs of repairs for an investment. This will help to determine how much you want to pay for a property. The following criteria will help investors:
Obtain estimates from three to five licensed contractors and make sure each repair estimate is clearly itemized. It's also important to know the capabilities of your contractor to ensure quality work is being performed on the property, as well as on time and on budget.
Get material estimates and buy at discounts. I can't recommend this aspect enough. As a beginner investor, remember to base your budget on your buyers as this will make certain that materials are purchased in an acceptable price range. Tip: Work with local rehab and liquidator stores to find material discounts.
A good starting point when analyzing potential investment properties is the "$20 per square foot" rule. More of a guideline than rule, this will provide investors a clear picture of what properties to invest in.
Investors will also need to consider additional costs such as purchasing closing costs, selling closing costs, holding costs and financing costs. Every scenario is different depending on an investor's exit strategy. But understanding the estimated property value, with this in mind, is key.
For instance, many investors forget to consider holding costs when buying an investment property. Costs such as property taxes, insurance, utilities, maintenance and HOA fees add up. As an investor, you'll want to be aware of these expenses and understand how much they add up to.
Lastly, investors need to know about the 70 percent ARV rule. In essence, this is a real estate formula that compares the cost and profit margin of purchasing a distressed real estate property. This number will basically tell an investor how much you can pay for a property after you've included the ARV and estimated repair costs. It's a good rule of thumb for investors because it offers a clear estimate to make a profit with any real estate investment.
Tips For An Accurate ARV
Additional tips to ensure an accurate After Repair Value include:
Secure Your Team: As an investor, you are the entrepreneur and final decision maker in any real estate investment deal. However, you'll want a solid team of professionals backing you. It's important to have both a primary contractor and realtor by your side to assist in determining your After Repair Value. Even if you are a seasoned investor, the knowledge of a contractor is invaluable as little aspects of a rehab can quickly add up. In fact, a quality contractor will know how to get the most from your investment.
Know The Market: One of the most important aspects to calculating an accurate ARV is industry knowledge of the market. This will provide investors with a good idea of what work needs to be completed. However, not all markets and home improvements are created equal. Improvements made in Miami will differ from those in San Diego, and the market may not give investors the return on investment they are looking for. As a beginner investor, you'll want to make sure your repairs and upgrades are aligned with your market.
Review Multiple Estimates: Like I mentioned earlier, it's important as a real estate investor to review various estimates. You should ask for written estimates detailing the costs and work associated with your investment property. Price is important. Remember that the finished product will lead to your value, so reviewing multiple estimates is never a bad idea; it will give you a great idea of your budget and finished product.
Understanding what is ARV meaning of a potential investment property–and knowing how to accurately calculate it–is a critical component to being a real estate investor. In fact, when it comes to wholesaling, prehabbing and rehabbing, estimating the ARV is the most important piece of the puzzle.
Do you have a take on ARV meaning? How do you use it in your business? Let us know in the comments below.
🔒 Your information is secure and never shared. By subscribing, you agree to receive blog updates and relevant offers by email. You can unsubscribe at any time.