Buying a home is one of the most important financial decisions someone can make in their lifetime. Whether it's a vacation home for part of the year or a couple's first home to begin starting a family, it's best to buy a home under the right circumstances with a surplus of information in front of the buyer. As with any major commerce, real estate prices tend to fluctuate throughout different times of the year, which can substantially affect a buyer's and seller's real estate experiences.
So when is the best time to buy a house? Experts have spent decades trying to answer this question. Ideally, you're looking to strike when prices are low and inventory is high. Unfortunately, this can be tricky since the market could flip on you while you hold out for the "perfect" time to buy. Due to the varying states of the real estate market, having a baseline concept of what times of the year are the most optimal for purchasing a home is a great place to begin when making those first steps.
This guide will explore the best time to buy a home, in theory. You can use past data to help inform your decision, but keep in mind that the market is unpredictable. In reality, the best time to buy a house is whenever you feel ready.
When Is The Best Time To Buy A House?
General historical data show that the best month to buy a house is in either August or September. It's helpful to look at the real estate cycle as a whole to understand the reason. The real estate market is typically pretty slow in winter. Because of cold and frosty weather, homeowners often wait until spring to prepare their homes for sale. Buyers also don't feel inspired to attend open houses during hibernation.
The real estate market begins to buzz with activity in the spring and early summer. Homes are listed for sale, demand surges, and prices increase. Patient home buyers often find a sweet spot in the late summer, when prices finally start to come back down. Those who wait until the fall or winter to see if prices continue to drop might run into a problem when there isn't much inventory left. The cycle tends to repeat itself around the new year. Keep in mind that we are only speaking in general terms. Real estate trends don't remain consistent year-over-year, so using this information as a general benchmark would be wise.
---
[ Want to create a roadmap to a financially secure retirement? Register for our FREE online real estate class to learn the powerful wealth building strategies real estate investing has to offer. ]
---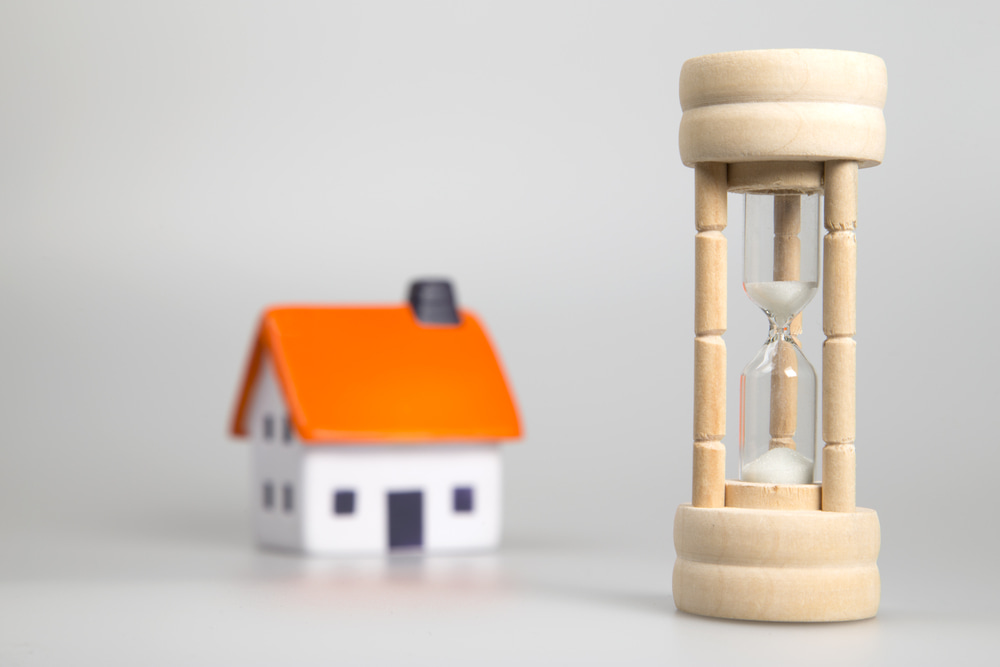 Is 2022 A Buyers Market?
When first exploring homes for sales, it's common for buyers to come across the terms "buyer's market" and "seller's market" at some point during their real estate deliberations. A buyer's market is when the supply of inventory is higher than the demand, while a seller's market indicates when the demand exceeds the supply available. These market conditions play a huge role within real estate due to how they affect listings and availability for those buying and selling a home. Both markets have their own advantages, so it's unwise to be discouraged by either market's opportunities on the horizon.
Based on current real estate market trends, 2022 is forecasted to represent a seller's market due to a shortage of inventory within the housing market. In the fallout of COVID-19, many homeowners have stayed put and as a result, there has been a distinct lack of inventory listed. This means that a buyer's market will be unlikely for quite some time. But no worries, real estate market trends tend to cycle, so a buyer's market will return eventually.
What Is The Best Season To Buy A House?
If August and September are the best months to buy a house, then in theory, the best season to buy a house is in the late summer. In reality, you can find the perfect home no matter the time of year. Each season offers unique advantages and disadvantages. It's best to move forward when you are financially ready while keeping in mind that all you need is some patience and luck.
Let's break down the real estate experience for each season of the year to better understand the best season to buy a house. While buying a home will depend on numerous factors and moving parts, having a firm understanding of what each season brings grants buyers and sellers the opportunity to leverage their timing with anticipated results.
Buying A House In Spring
Spring is arguably the busiest time of year for the real estate market. As the weather improves, homeowners can make the necessary preparations before listing their homes. In addition, warm weather and the end of the school year lure buyers out to open houses.
As a buyer, spring is an exciting time that offers plenty of inventory. However, expect to encounter competition. Bidding wars are often the culprits that drive prices up.
Families often commit to buying in spring despite stiff competition because they want to settle into their new home before the start of the school year. Starting in the spring also provides some peace of mind. If you're unable to find something right away, you know that you'll have all of the summer to keep looking. If you decide to buy in spring, be prepared to make quick decisions and put in aggressive offers.
Buying A House In Summer
As spring rolls into summer, the market continues to see a lot of activity. Buyers are still battling it out for the remaining inventory. Sellers are looking for buyers who can put in a strong offer and can close the deal.
If you're looking to buy a new home and sell your current home, this can be a great time to execute both deals. There are still plenty of buyers in the marketplace while inventory from the spring is getting eaten up. If you can pull it off, it's a great time to sell quickly and at a reasonable price. Meanwhile, you'll need to keep up your stamina to hunt for your new home.
The best time to buy a house is for those who can hold out until the end of summer. The market begins to slow down in August and September, and sellers start to drop their prices. You might feel hesitant to consider a house that has been sitting on the market for a long time. However, it's always worth exploring. It could be that the house is desirable, and the buyer had their financing fall through at the last minute. Leave no stone unturned because you just might find yourself the best deal of the year.
Buying A House In Fall
Fall is an excellent time to house hunt if you want the lowest price possible. Inventory will be tight, as most deals would have been made in the spring and summer. However, you're more likely to encounter sellers who are increasingly motivated to sell.
As time inches past the start of the school year, towards the holidays, and the end of the tax year, desperation begins to set in. When you make an offer, you'll have the upper hand during the negotiation process.
If your main objective is to buy low, even if it means working hard to find a diamond in the rough, fall could be the best time to buy a house. Fall can be a great time to pull the trigger on purchasing a home because prices begin to cool down from the Summer's popularity and there is higher home inventory than the winter months to come.
Buying A House In Winter
The idea of buying a house in the winter often makes people shiver, pun intended. Inventory is typically at its lowest, and buyers and sellers alike are busy with the holidays. Freezing temperatures make it a less-than-ideal time to house hunt, and sellers don't have the advantage of showing off the property when everything is in full bloom.
Don't let this scarcity scare you off. Sellers who are still listed are likely very motivated, meaning you can find significant savings. They might even throw in extra perks and incentives to garner your interest. This is also a slow season for real estate agents. When they're not as busy, they'll have more bandwidth for negotiations, including their closing costs and commissions. While the chances of finding a dream home are lower, the listing prices will also be some of the lowest of the year.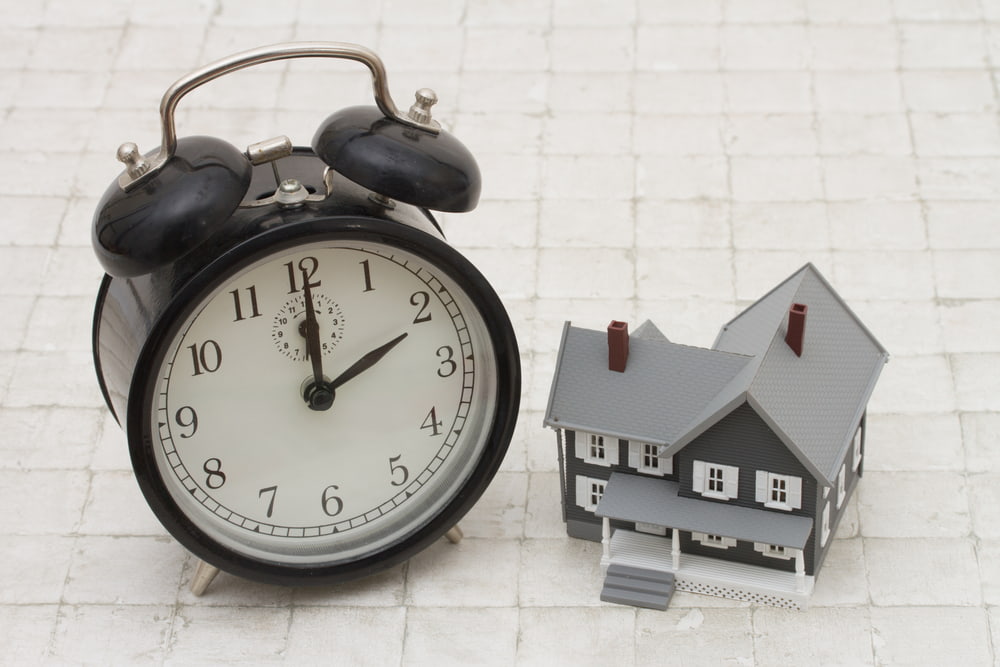 Factors Affecting The Best Time To Buy A House
When you're looking for the best time to buy a house, it's important to look at several factors that affect the housing market. For example, mortgage rates tend to be influenced by interest rates. In 2020, the Federal Reserve lowered the interest rate as a response to COVID-19. This caused mortgage rates to also go down, making it a great time to buy regardless of the season.
You'll also want to pay close attention to the housing market at the local level. Depending on your location, national trends might not correlate with local trends at all. Perhaps you live in a state like Florida or California, where seasonal temperatures and trends are different from the rest of the nation. An overview of some of the major factors that affect the timing of buying a home include:
Increase in Location Popularity

Mortgage Interest Rates

Property Taxes

Overall Affordability

Moving Costs and Availability
Is It The Best Time For You To Buy A House?
At the end of the day, it's up to you to decide when it's the best time for you to buy a house. Of course, the definition of personal readiness varies from person to person, but in general, it means that you have good credit and you have your debt in control. Further, you should have saved up enough for a down payment, can comfortably afford your mortgage payments, and have an emergency fund tucked away. If you meet these basic qualifications, it's a great time to get pre-approved for a mortgage so that you can begin hunting for your dream home.
Questions To Ask When Buying A Home
Now that we've explored the best time to buy a home, let's dive into what other considerations should be accounted for when beginning the real estate process. Choosing the perfect home isn't as simple as scoping out the property and liking what you see. Buyers and sellers should both be transparent throughout the process, and agents should be able to find answers to any questions that either end of the transaction might have. Some of the most important questions buyers should ask themselves and sellers when buying a home include, but are not limited to:
What is my total budget?

What is causing the seller to list the home?

What will all be included within the sale?

What is the home's appraised value?

Will any renovations or updates be needed?

How long has the house been on the market?

How much do other homes nearby sell for?

How is the neighborhood?

How much will be expected to pay in closing costs?
Summary
The best time to buy a house isn't exactly what you'd expect. While most buyers are quick to pick a season, those that have their pulse on the real estate industry know the best time to buy real estate is different for everyone. The right time to buy a house is anything but universal and entirely depends on one's own circumstances. That said, each season has become synonymous with its own advantages; make sure you factor them into your buying endeavors.
Do you know when to buy a home? Have you found yourself trying to time the market perfectly? Fortunately, buying a new home may have more to do with knowing your circumstances and less to do with picking a season to take action. Please feel free to let us know your thoughts on the matter in the comments below.
Sources
https://www.realtytrac.com/homes-for-sale/
https://www.noradarealestate.com/real-estate-markets/

---
Want to learn how to take advantage of the current opportunities in the real estate market?
Whether you're brand new to real estate or have closed a few deals, our new online real estate class covers everything you need to know to help you get started. Expert investor Than Merrill explains the best real estate strategies for today's real estate market to help get you on the path towards a better financial future.
Register for our FREE 1-Day Real Estate Webinar and get started educating yourself on how to invest in today's real estate market!