As we wrap up 2016, and look forward to 2017, there may be no bigger topic of conversation in the housing industry than what notable thought leaders think we're in store for in the new year — and what their 2017 real estate market predictions are.
Though no one in the real estate market has a crystal ball, there are reliable indicators (if you know how to read the "tea leaves") to coming up with some gauge for how the real estate market will preform in 2017.
Here are some of the most well-accepted 2017 real estate market predictions, from three industry experts, to help you stay above the fray, and point you in a direction that primes you for real estate investing success in the new year.
2017 Real Estate Market Predictions From Inside The Trenches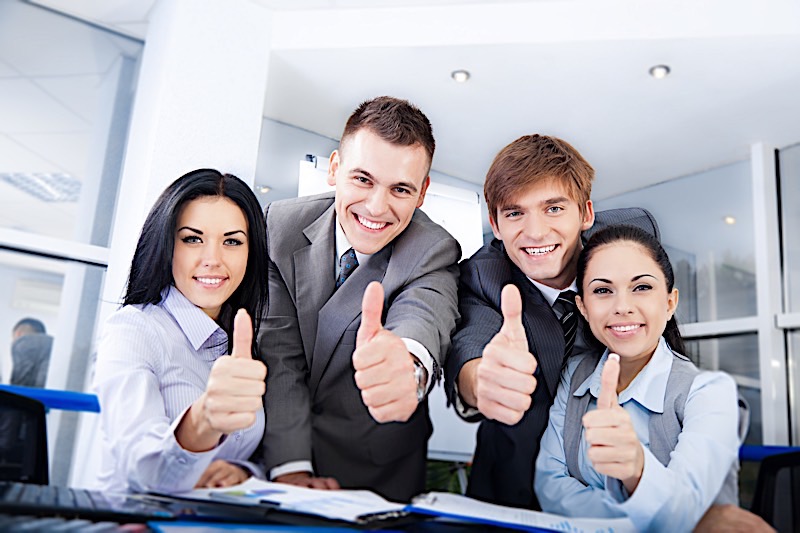 2016 Real Estate Market Recap
Before we jump into the deep-end of housing market predictions for 2017, let's take a brief, and I mean brief, look at two key takeaways from the 2016 real estate market. (Courtesy of the California Association of Realtors.)
The "great" rate hike that never was: Despite many predictions, even from the "experts," a purported rate hike in 2016 never materialized. This was partially due to the fact U.S. economic activity never quite reached a point where it could sustain a rate hike. (This will not be the case in 2017.)
Home sales were flat when compared to 2015: The biggest surprise for most real estate experts: year-to-date (YTD) numbers comparing 2014 and 2015 showed a slight slowing in the growth of home sales. A variety of factors have been speculated on: lack of inventory, global turmoil, a growing (but not rapidly-growing) economy.
Now that we have a better idea of where we came from, let's see where things might be going in the upcoming year.
1. Rate Increase Likely To Have Little Impact On Home Sales
For all the uncertainty and turmoil caused by a Fed interest-rate hike (which already happened as of the writing of this column), many experts believe it won't have a significant effect on the rate of home sales (which, as we detailed earlier, had already experienced a slight slowing in 2016).
This is because, as Steve Hovland of online real estate management firm HomeUnion told CBS News: "Buyers that have committed to a home purchase are unlikely to be swayed by the increase in interest rates," said Hovland. "In fact, the change in the monthly mortgage obligation is approximately $65 for a median-priced home; the lower end of the market can absorb that increase."
This does mean, however,  that sellers at the top of the market — and possibly all levels of the market — may need to absorb some of the increased capital costs to see a deal to completion. It may also mean "some" housing demand will be suppressed by increased difficulty in borrowing money.
Whether you plan to be a homebuyer or seller in the 2017 housing market — or both — a slight hike in interest rates is unlikely to cause huge tremors throughout the industry. If for nothing else, your willingness to offset some of the interest rate "pain" for homebuyers could be used as an enticement for prospective leads.
2. Commutes Will Get Longer
This interesting insight, from Brad Hunter of HomeAdvisor, reminds us that many of the most profound factors that affect the housing market have little do with a balance sheet. And that is the bitter realization many would-be homebuyers will have in 2017: They're going to have to drive farther to get to work each day than they thought.
Hunter sees "the development of more "long-commute" locations" as a huge needle-mover for the housing market in 2017. As Hunter detailed in a recent column, the necessity of farther work commute locations is "driven by worsening lot shortages…and accompanied by skyrocketing land prices in premium neighborhoods."
What this means for the savvy real estate investor is that opportunities may be found in non-traditional neighborhoods, which can be "marketed" as commute neighborhoods — even if their existing proximity doesn't quite fit within that context. Those investors capable of taking advantage of the opportunity to "redefine" commute neighborhoods quicker than the competition might just parlay that into a profitable advantage going forward.
3. Millennials & Baby Boomers (Finally) Have Something in Common
Millennials (people born between 1982 and 2000) and baby boomers (people born in the years following World War II), will have more in common in 2017 than a firm belief their generation's music is the best ever created. They will both represent the biggest real estate demographic shift in nearly five years.
That's according to a Realtor.com 2017 National Housing Forecast which predicts the housing market will be in the middle of two massive demographic waves: millennials and baby boomers will power demand for at least the next 10 years.
This doesn't mean these two powerful demographic groups will be looking for the same types of properties, however. As a general rule, millennials in 2017 will be looking for affordable starter homes, while baby boomers will likely be empty nesters looking to downsize into something more manageable and budget-friendly as they head toward retirement.
Given that baby boomers are less dependent on financing, a looming interest rate hike means deals will be easier to complete with more mature homebuyers. But the savvy real estate investor will heed the adage of "right bait for the right fish" and ensure all areas of marketing, staging, and negotiating are tailored for these two large demographic groups.