There are few things of higher importance than budgeting when it comes to owning a small business – especially as a real estate investor. Setting a budget will not only keep you on track, but also help you focus as you work to achieve your broader business goals.
Creating (and of course, sticking to) a budget is the best way to identify, measure, analyze and report on your business' financial information. If for no other reason, you should consider setting a budget to understand where you are at in terms of savings, expenses and profits. Establishing a baseline for the current state of your business finances will allow you to more effectively track your progress, recognize setbacks, and – hopefully – increase your earnings.
Fortunately for those living the 21st century, there are plenty of free real estate apps to help turn your budgeting dreams into realities. Read on to discover the pros and cons of some of the best budgeting apps on the web.
How To Improve Your Budget With Free Real Estate Apps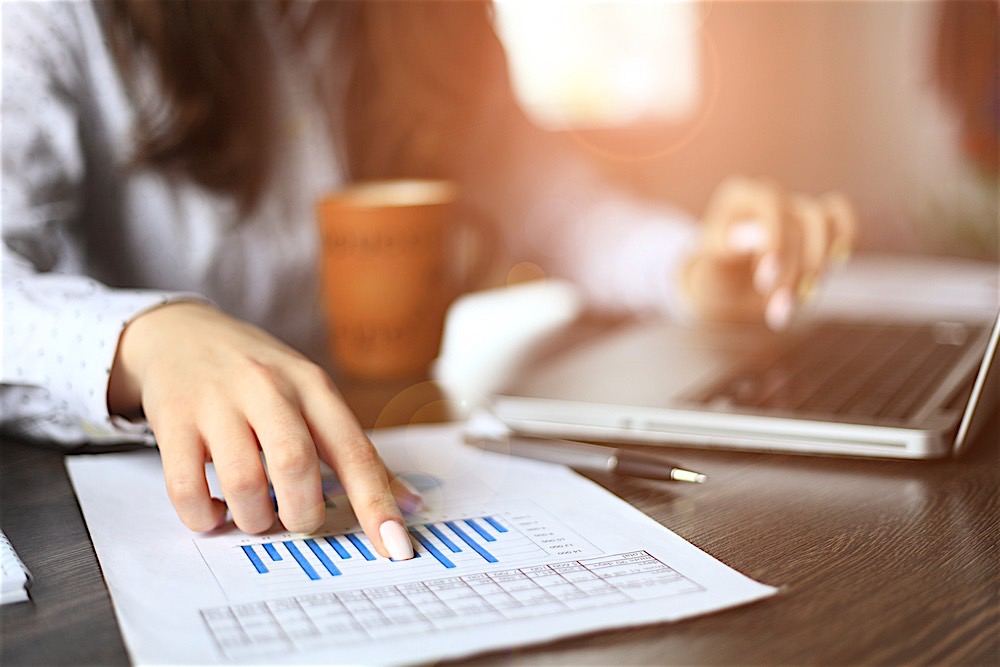 Before trying to convince you to download any of these free real estate apps, lets get back to the importance of budget setting.
Creating a budget is helpful for a number of reasons, as previously mentioned; but arguably the biggest reason is that it can help you limit expenditures thus saving you money in the long haul. Once you've outlined your big financial picture – where money is coming in, going out, and why – you will be more easily able to see which areas of your business are costing you the most.
Are you spending too much on your direct mail marketing but not seeing high enough returns? Are you short changing your email marketing campaign even though, as it turns out, it is generating relatively dependable leads? Are you paying your legal team a yearly salary when, in reality, you're not closing enough deals each month to make the expense worth it? Are you spending too much on materials for your rehab properties? Without a detailed financial blueprint (aka, your budget), you will have nothing more than sheer estimates for the answers to those basic – but extremely significant – questions.
Another rationale behind budgeting is that establishing a clear allocation of capital will create a financial roadmap for you to follow so that you can plan for future growth. You can compare prior year's budgets to your current year budget in order to ensure your business is on the right track. Identifying changes in different areas of your budget will tell you where you need to ration out additional resources and where you can cut back. Ultimately, saving money for future growth will help ensure you will successfully expand when the time comes.
So without further adieu, consider downloading any of these free real estate apps to become a budgeting, money-saving pro:
Mint
The Mint app is a free, all-in-one, tool that will keep track and manage any and all of your personal and business accounts. Supply Mint with the information of everything from your business expenses, to your mortgage payments, to outstanding loans and the app harvests the data (in real time) to help you become a smarter saver. Give Mint access to your different credit and debit accounts in order to track your spending and discover areas for improvement. That's right, Mint knows the moment you swipe your card! In other words, the more info and access you give the app, the better it will do its job.
Mint also offers additional features, which include, but are not limited to:
Free credit checks
The ability to pay bills automatically
The ability to set, track, and celebrate short and long-term, personal and professional goals.
Payment due date / suspicious charges alerts
A personalized financial plan based on spending habits
Instant access to view your net-worth
The means to view bills and money at the same time so you know what's due, when it's due and what you can pay
Keep in mind that while you do give Mint the access to view your accounts, Mint will not utilize your accounts unless you give it secured authorization. (This setting is automatically defaulted off until a manual change). Mint won't cost you a penny, so why not give it a try and let it help you save!
Mint's #1 Pro: Mint updates in real time so you always know where you stand with your budget.
Mint's #1 Con: Limited options for investment and savings accounts – no way to set up 401k accounts or some other more advance savings options
PocketGuard
PocketGuard's mission is to keep its users financially healthy, whatever that means to the individual. So whether you want to track your spending, or save up for new house, PocketGuard aims to help you achieve even your loftiest financial goals. Similarly to Mint, PocketGuard has the ability to view all of your accounts and bills and finds actionable ways to save money and improve your financial health. Unlike Mint, on the other hand, PocketGuard uses a read-only connection to your accounts, which is the same security level used by all major banks. Additionally, your data is also protected with a 4-digit PIN that only you know. (This is not to say that Mint is not a safe and secure app, just that PocketGuard markets this additional protection)
If deciding between Mint and PocketGuard, it will really come down to personal preference (and the device you own – as Mint has a different layout depending on whether or not you use Android or IOS technology). Mint has a simple and appealing design while PocketGuard focuses more on individual settings over usability.
PocketGuard's #1 Pro: High security system protection.
PocketGuard's #1 Con: Not international. Only works in the US and Canada.
YNAB
YNAB, which stands for You Need A Budget, is high on the list of business budgeting apps. The one catch that differentiates YNAB from Mint and PocketGuard is YNAB is only free for 30 days, after that, comes a fee of five dollars per month or 50 dollars per year. (Which is relatively small considering the money you'll save after creating a budget)
Now that we've gotten the bad news out of the way, let's talk about YNAB's incredible features. While it's true that you are charged a fee to use this app, you are able to customize your experience more freely. YNAB spotlights video tutorials along with general "philosophical" guidance, which is a unique trait compared to the other free real estate apps. Along the same "customizable" train of thought, YNAB asks you to create your own spending categories as opposed to assigning your spending habits to preset – unchangeable – categories, like Mint and PocketGuard. YNAB's primary function is to inform you when you're nearing, reaching, and overspending the limits on each of your self-created categories.
YNAB's #1 Pro: Easy to customize.
YNAB's #1 Con: YNAB does not do automatic transaction downloads. You must use the online banking site for each financial institution to download transactions.
Consider downloading any or all of these free real estate apps to get your budget back on track!