In a world controlled by technology, investors need to embrace mobile apps designed to better systemize – therefore improving the efficiency of – their businesses.
Real estate entrepreneurs are always on the go. Whether they're rushing to meet with a private lender, inspecting a potential property, or putting together a new marketing campaign, investors rely on their smartphones to keep them up to date on the goings on of their businesses.
Check your email a few hundred times an hour? Don't be ashamed! Instead, be grateful for the technology that allows you to do business from wherever it is you've set up office on a particular day. Because today's investors have an abundance of information at their fingertips, it is essential to take advantage of everything the internet (and our smartphones) have to offer if you want to keep up with the ever-growing competition.
So whether you're an investor, an agent, or simply an individual interested in starting a real estate related business, these six real estate finance apps will help you keep track of your business so that you are set up for success:
The Best Real Estate Finance Apps In the Biz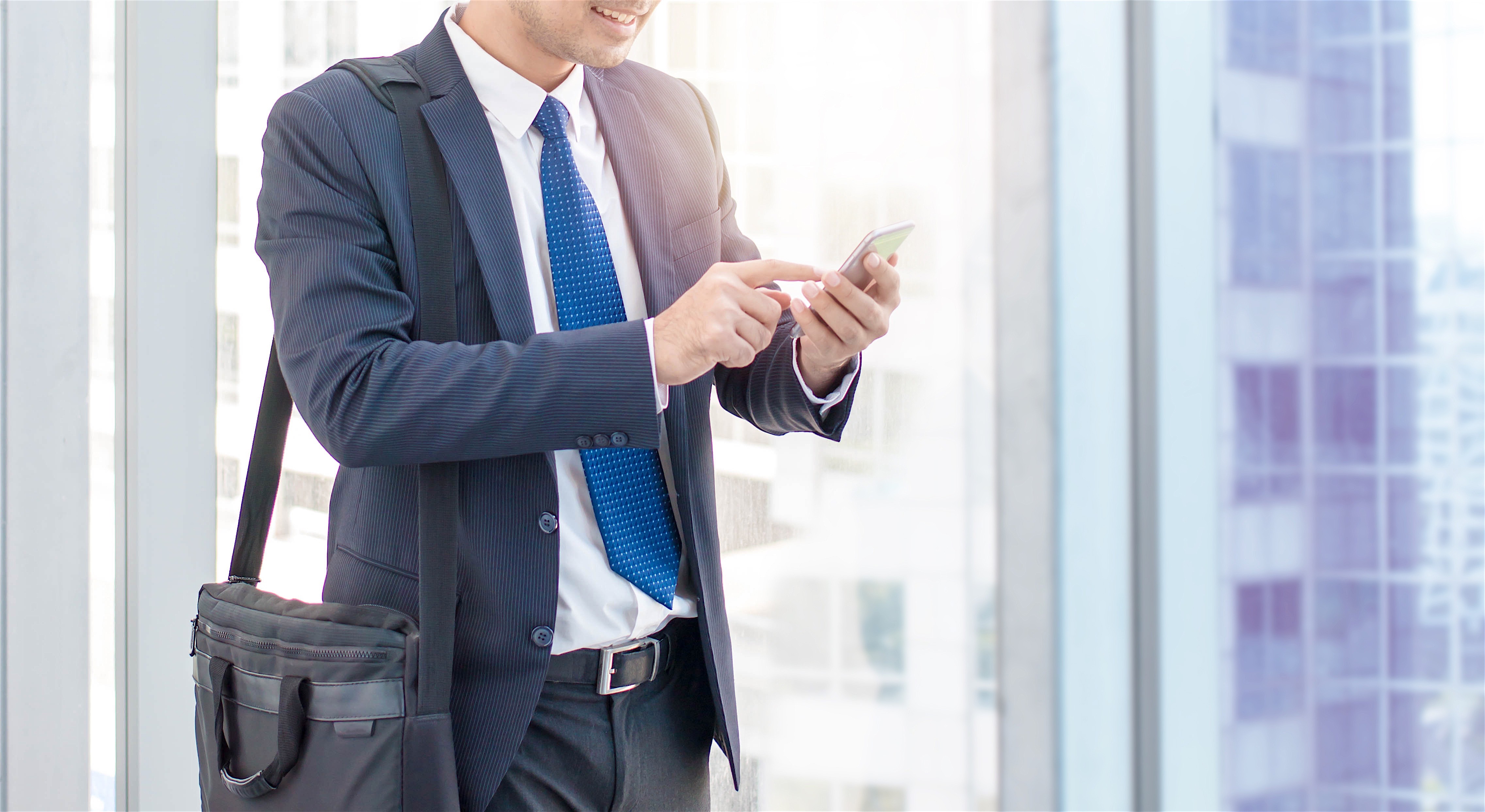 Whether you're just beginning your investing journey or you're a seasoned pro, these real estate finance apps will take your business to the next level:
What It Does: This free app connects with your bank accounts and other investments to help you stick to (and achieve) your financial goals.
Why You Need It: Do you have a tough time achieving your lofty financial goals? Do you dip into your savings even after telling yourself you shouldn't? If yes, this app is a must download! Qapital is FDIC insured and powered by leading security algorithms so you never have to worry about your private information being distributed. The best part about Qapital is it makes saving fun! Using the "if this, then that" tagline, Qapital allows you to personalize triggers that prompt a certain amount of your money to move from your checking to your savings account. Want to deposit money into your savings every time the weather drops below 60 degrees? Qapital can make that happen. Want to charge yourself every time you indulge in a guilty pleasure? (bottomless mimosas, anyone?) Qapital will make the transfer. Download the app, set your financial goals, and Qapital will do the rest.
What It Does: RecieptBank allows you to photograph your receipts with your mobile phone camera to effortlessly keep track of your expenses.
Why You Need It: When running a small business, the line between personal and professional finances can get fuzzy. This is where ReceiptBank comes into play. Take clients out to dinner often? Purchase your own airline tickets? ReceiptBank enables you to rid your pockets of paper receipts and stop worrying about business expenses. Snap a picture of your receipts and ReceiptBank uses optical character recognition to pull supplier name, cost, date, description and other necessary information and stores it in its data bank. In addition, it saves a digital copy of the receipt! Save yourself the trouble of hiring an accountant and do your own bookkeeping with ReceiptBank.
What It Does: Similar to ReceiptBank, QuickBooks Self Employed helps small business owners keep track of their expenses in an attempt to help find hidden tax deductions you could qualify for.
Why You Need It: Unlike ReceiptBank, QuickBooks Self Employed keeps track of your driving mileage using the automatic GPS in your phone (without draining your phone's battery life). This is beneficial come tax season when you are trying to qualify for significant deductions. Not only is it easier to keep track of mileage without a pen and paper, but also, QuickBooks Self Employed keeps a record of everything in case you get audited.
What It Does: Mint is the personal finance app that does it all: manages your money, pays your bills, keeps track of your credit score, helps you save, and tracks your net worth.
Why You Need It: Mint not only keeps track of everything you need to achieve financial success, it does so on a user-friendly platform. Mint can pull information from all of your accounts – every bank, every balance, every property, and every loan – in real time so that you always know where your finances stand. Allow Mint to send you notifications every time you need to pay a bill, an unexpected withdrawal occurs, or you spend money on an unusual purchase. Mint also keeps track of your net worth minute-by-minute so you can tangibly view how close you are to achieving your financial goals. Finally, Mint keeps track of your real estate property mortgages' principal payments so you can watch how your properties appreciate each month. Put Mint in charge of your finances and you'll more efficiently build wealth.
What It Does: JotNot Scanner is the quickest and easiest way to store your important documents without having to lug around your computer.
Why You Need It: The JotNot Scanner app is pretty straight forward. Snap a picture (through the app) of any document or contract and JotNot stores it in a specific folder. Because JotNot uses advanced image processing algorithms, your scans are more crisp, clear, and easy to print. Need to send a fax or sign an important document while on the go? JotNot is the app for any investor always on the move.
What It Does: PropertyFixer allows investors to quickly (and accurately) calculate the potential profit for any foreclosure, shortsale, or rehab property.
Why You Need It: The best investors are constantly looking for the best deals, even when they are off the clock. With PropertyFixer, you can easily upload images of a potential property and input its address, size of the property, description, price, holding costs, and improvement expense. The app then minds your due diligence for you by analyzing your potential profit.
If you want your business to run more efficiently, these real estate finance apps will help you achieve that goal.