Key Takeaways
Generating more, high-quality real estate leads is possible if you build the right business systems to automate inefficient processes.
Creating an online lead capture page, finding a customizable CRM software that meets your needs, and automating your email marketing can produce more leads without having to invest any more of your time.
When it comes to lead generation, more isn't always better. A high-quality lead that converts is extremely more valuable than 10 that don't.
---
What if I told you, you could generate high-quality, dependable real estate leads on a consistent basis, while simultaneously decreasing the amount of time you have to work? Fortunately, it's entirely possible — so long as you learn to create systems that automate your business. That's right, by implementing specific business systems with the intention of automation, you can literally produce leads in your sleep.
Have you ever thought, "wow, I'd love to start my own real estate investing business, but don't have the time because of my nine-to-five job?" Or, maybe it was something more along the lines of, "if I were more familiar with today's up and coming marketing trends, I'd be able to start a business." If such musings occur more often than not, the following tips are for you.
Finding Real Estate Leads That Actually Convert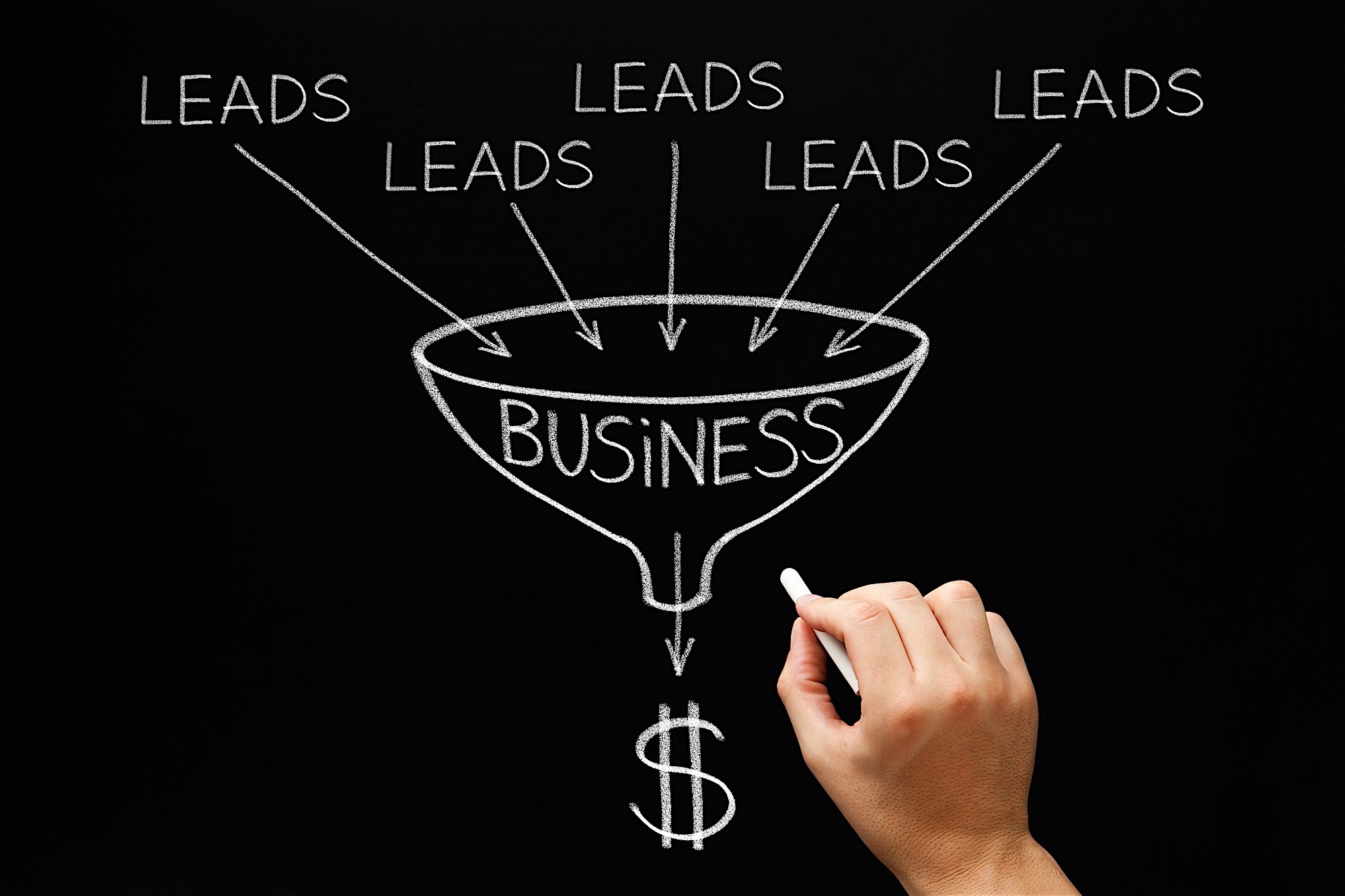 If you want to spend more of your valuable time focusing on other aspects of your business that deserve greater attention, the ability to automate your marketing strategies would be extremely beneficial, right?
Marketing is, of course, a necessary facet of any successful business, but it should not be a task that takes up the majority of your day. It's a sad truth, but a reality nonetheless: most people spend far too much time creating, tweaking, and maintaining simultaneous marketing campaigns. Fortunately, it doesn't have to be that way. It's time to take back your time, as it's your most valuable asset as an investor.
The advent of technology has awarded us the opportunity to systemize certain aspects of our marketing funnel to effectively produce leads without additional effort. In doing so, you'll be able to spend more time focusing on the things that matter: friends, family, and big-picture business goals. However, no investor wants to generate leads that don't ultimately turn into closed deals; that would negatively affect his or her business's bottom line.
The social media marketing campaign that took countless hours to design, setup, and launch — and that you have to maintain and tweak on a daily basis — may generate hundreds of leads, but are those leads converting to customers?
If the answer is no, these tricks will help turn you into a mean, lean, lead-generating machine (even with your eyes closed):
Create A Squeeze Page: If you've never created an online squeeze page, otherwise known as a landing page or a lead capture page, get ready to have your mind blown. A lead capture site is just that — a site that captures leads. It is a simple, one-page website that gives a brief description of what your business does and offers a place for interested customers to leave their contact information. A squeeze page is relatively easy to build, even for someone with no coding experience, as there are a number of free and paid-for templates to choose from online. Send people to your squeeze page through your direct mail, email, social media, or other marketing campaigns on queue, and you will begin to produce leads without even having to think about what to do next. Remember to keep the content on your squeeze page brief. That way, you can follow up with customers to provide in-depth descriptions of your services. The best (and highest converting) squeeze pages often include:
Video: Create a short video to introduce yourself and your business that essentially reiterates the copy on your website (you want to appeal to both visual, auditory, and kinetic learners).
A Call To Action: Include a call to action that entices people to give you their information. Some examples include: "join", "submit", "subscribe", or "sign up."
A Giveaway: While some people are willingly ready to give away their email address to "learn more," many are not. If you offer a free "downloadable" or e-book (something that costs you little to make), customers are more likely to give you their information — the epitome of a "you scratch my back, I'll scratch yours" mentality.
Automate Your Email Marketing: Have an email marketing campaign in the works? Good for you! Have an email marketing campaign that is fully optimized and generating leads automatically? If not, you're in luck. Email marketing is one of the best processes to systemize because of its simplicity.
Following up with potential customers is an absolute must if you want people to stay interested in your business long enough to actually utilize your services. But if leads begin to pile up, it can be difficult to contact every, single person. This is where automation comes into play. If you set up a process that sends a personalized message from your private email address to every customer who enters your squeeze page, you're more likely to keep that person as a customer. Not ready to invest in a customer relationship management software? You can automate emails (on a small scale) for free using Gmail or Microsoft outlook.
Find A Customizable CRM Software: Customer relationship management software is a must for those who want to successfully scale their business in the future or free up their time now. Once you start to generate leads in your sleep (which will be your reality after implementing these tips), you'll need a way to manage that influx of potential clients. If you take the time to respond to every lead you produce, you would be at your computer all day.
First, you must assess your goals (what you want out of the software), skill set (your level of technical savvy-ness), and current marketing tools (what you use to market to your current client base). While there are a number of CRMs to choose from, you should look for something customizable, so that you can adapt as your business grows. It's also smart to find a software that comes with built in analytics. This way, you can see where your clients are coming from, and can thereby determine which marketing strategies are working best.
Automating time-sucking processes in order to generate real estate leads is beneficial for a number of reasons. The FortuneBuilders business is built on systems, which is why I know it can help save you time and money in the long run. And, lucky for you, we've already vetted what does and doesn't work, saving you even more time. Start by implementing just one of these tricks, and watch your inbox grow.
Have you tried any of these or other unique lead generation tactics? Share what works for you below in the comments to inspire others.