Key Takeaways
The summer selling season in real estate is one of the busiest times for real estate investors.
Learn how to get ahead of your competition by paying attention to these summer selling season tips.
If you are looking to sell your property this summer, you will want to keep a reliable checklist for selling a house by your side.
---
Summer selling season is right around the corner and the best investors are taking the necessary steps now to make the most out of this busy time of year.
With kids out of school and more people taking time off, summer is one of the most hectic seasons for real estate investors. While this can be overwhelming, it is also the perfect time to generate more leads, close more deals, and build more relationships. If you can commit to ramping up your marketing efforts to capitalize on the added opportunities, your business will reap the rewards.
The key to success during summer selling season is to double up on all your business efforts. The days are longer during summertime, meaning there's no excuse not to take your business to the next level. If you were attending two local REI meetings every month, start attending four during summer. If you were submitting 10 offers every month, submit 20 in June, July, and August. Put up more bandit signs, send out more direct mail, and attend more networking events. Giving your business some extra TLC in summer selling season will set you apart from the competition.
What Is Summer Selling Season Real Estate?
The summer selling season in real estate should not be limited to the more obvious definition of buying and selling real estate during the hottest months of the year. Rather, the summer selling season should be appreciated for the unique opportunities it presents to real estate investors.
Each of the four seasons are provided with unique advantages and challenges for both buyers and sellers, such as peaks, valleys, prices and competition. The summer months are usually considered a slow season for sellers, as most conventional home buyers are out enjoying summer vacation with their families. However, because of this, summer makes for one of the busiest seasons for real estate investors. Because competition from traditional homebuyers remains low, yet many listings exist on the market, investors can take advantage of this real estate lull to find motivated sellers offering bargain prices.
---
[ Selling a house in the next 12 months? Don't do it without using these 21 proven tricks to get any house sold FAST ]
---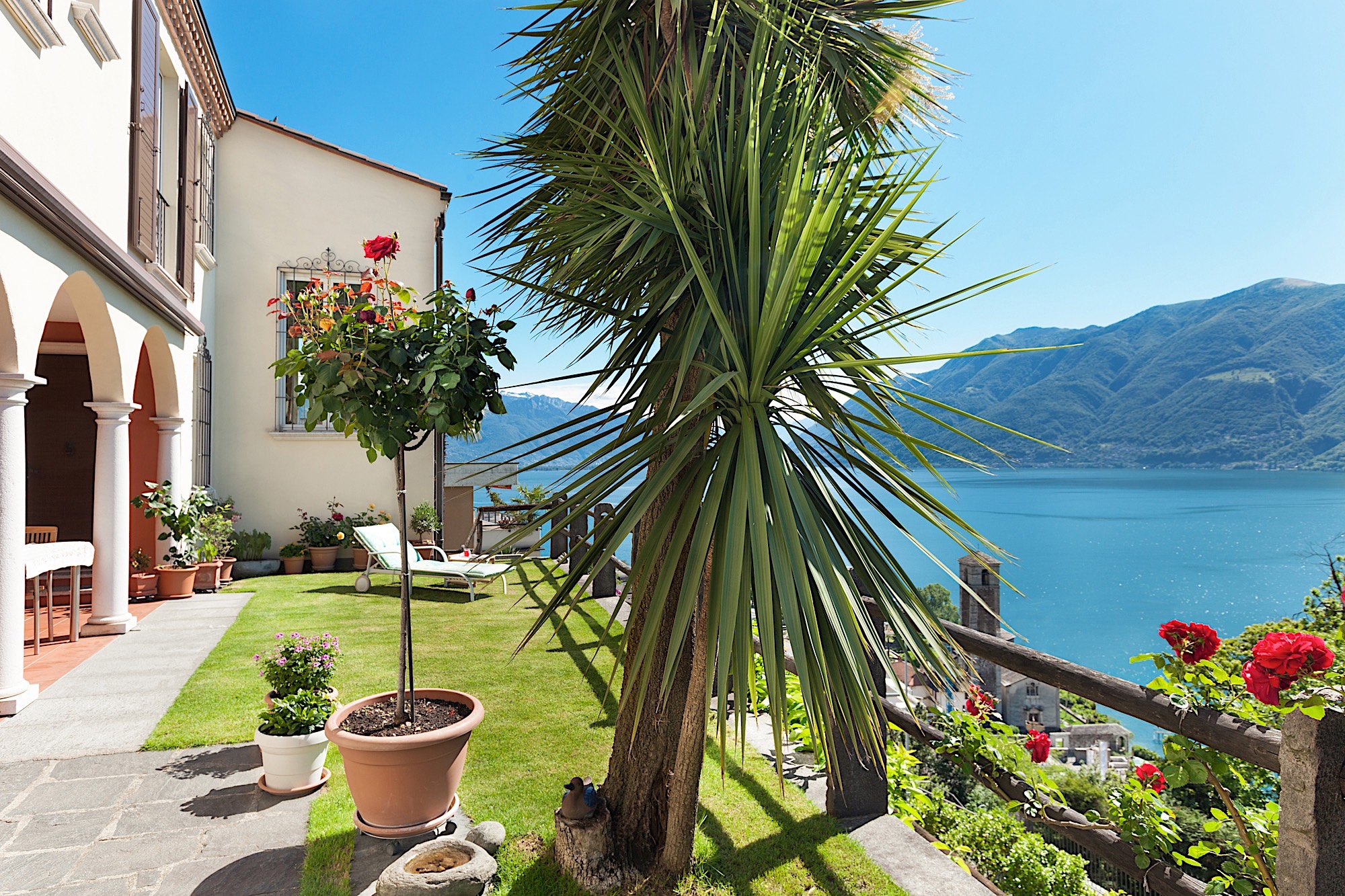 Peak Home Buying Months
The peak home buying months are traditionally in the spring and the fall. The first peak season of the year, the spring, is arguably the busiest season in real estate. Many home buyers wish to purchase property in late spring, as moving in the early summer will be least disruptive for school schedules. Others will often opt to time their home buying earlier in the season for tax purposes. High demand, and thus higher sale prices, resulting from buyer activity will make selling your home in spring an attractive option,
The second peak in the year occurs in the fall, where one may find that sellers have become increasingly more motivated since the spring. For example, some families have purchased a new home during the spring peak season, and are increasingly in a rush to sell their old property. Other sellers may be in a rush to sell during the fall so that they can purchase a new home before January in order to reduce taxes.
It should be noted, however, that the peak home buying months for conventional homebuyers are not necessarily the peak months for real estate investors. During the busiest buying months in spring and fall, competitive demand drives property prices up, falling into the favor of sellers. Conversely, in the relatively slower seasons of summer and winter, sellers may find that their listings stay on market for longer periods of time, forcing them to slash their prices. It is during these slow seasons, or valleys, during which time real estate investors may find bargain deals from highly motivated sellers.
Summer Selling Season Tips: How To Get Ahead Of Your Competition
If you really want to take your business to the next level this summer, it is vital to sit down and adjust your goals.
Remember, the start of summer marks the half way point of the year. Have you accomplished the goals you set in January? Are you on track to meet your year end goals? If yes, great! Set more goals! If not, that's okay too. This is the time to analyze your progress and refocus past, present and future goals.
Give your business the edge it deserves this summer selling season by keeping these six tips in mind:
Next level networking: Practice building relationships with other real estate professional in your market by hosting your own summer-inspired networking event. Get started by deciding who you will be inviting and whether or not you will host separate events for different groups. Next, put on your event planner hat to pick a location and send out invitations.
Revise your marketing strategy: Take advantage of the summer selling seasons by adjusting your marketing strategy, such as ramping up your direct mail and social media efforts. Also try changing the copy of your direct and email campaigns, or increasing the amount of signage you place in public.
Enlist a summer intern: Summer is an opportune time to take on a low-cost intern to assist you in your increased marketing initiatives. First, crease a list of activities that are appropriate for an intern, so that you can create a job description. Next, ask your personal networks for referrals and create a job posting on sites such as Craigslist. Finally, try to keep the job fun for your intern and ensure that they have a positive, educational experience.
Boost offers: Many sellers are faced with a slow season in summer, as many conventional homebuyers are out on vacation. Take advantage of these months where sellers become more motivated by increasing the number of offers you submit, and ramp up your efforts to find deals.
Stay connected while traveling: Completely disconnecting yourself while you are away on summer vacation may negatively affect your business. First, decide how much time you are willing to commit to work while traveling, and then set up systems for when you are offline. This may include notifying contacts prior to departure, turning on automatic responders, or even hiring someone to assist you during your absence.
Be tech savvy: Another way to improve your effectiveness is to re-evaluate your use of technology to help make your daily operations more efficient. First, take a look at your current business processes and systems, and evaluate whether any elements can be made more efficient or effective through the use of technology. You can research new technological tools by researching online, including forums, and see what has worked well for other professionals.

Checklist For Selling A House In Summer
Summer is typically known to be a slow season for sellers, perhaps because kids are out of school, and families are out enjoying prime vacation time. However, if you have decided to sell your property this season, then you have an opportunity to catch the attention of the buyers who are active in your area, by setting yourself apart from other listings. Below you will find a the ultimate checklist for selling a house to attract both conventional home buyers and real estate investors to your next open house:
Consider working with a real estate agent: For the price of a commission, a professional real estate agent will bring in the expertise necessary to effectively sell your home. Agents specialize in activities such as marketing, advertising, and fielding and negotiating with potential buyers on your behalf. Make sure to interview several candidates until you find a good fit.
Schedule a prelisting inspection: Depending on the age and condition of your property, opting to pay for a prelisting inspection may help save you a lot of time. Identifying and resolving any problems before your property is listed can help protect your sales price and prevent complications down the line.
Set a listing price: Based on the market analysis report provided by your real estate agent, and any results from your prelisting inspection if possible, decide on a listing price that works best for your selling strategy. For example, you may opt for a comparatively lower price if you desire a quick and easy sale. Alternatively, perhaps you will decide on the highest possible price if you are not in a rush to sell.
Reevaluate your curb appeal: The exterior of your home is the very first thing prospective homebuyers will see, and failing to pay attention to your curb appeal can cause them to walk away. There are a plethora of low-cost projects that can instantly give a boost to your summer curb appeal, such as repainting your front door and retouching trim, or planting a new set of flowers along walkways.
Make minor fixes: Even if you do not have any major fixes or repairs on your to-do list, you should keep an eye out for minor fixes such as scuff marks or loose handles. Addressing the smallest of details will have a large impact on making your property shine.
Prepare for property showings: In addition to making any minor fixes, start prepping your property for showings by cleaning and decluttering. Depersonalize by removing any design touches or decorations that are anything but neutral and tasteful, and be sure to secure any valuables. These exercises will create an environment in which potential buyers can more easily imagine what their lives might look like in your property. Adding some plants and flowers around the interior can help create a welcoming environment.
Consider hiring professional staging service: If you put yourselves in the shoes of a homebuyer and look at online property listings, which properties do you naturally gravitate towards? Most likely, you will notice that a majority of these properties have been professionally staged and photographed. Consider paying for a professional staging company, as well as a photographer, who are experts at showcasing your property in a way that is most attractive to buyers.
Maintain the appearance: Selling your home is a process that can take weeks, even months. You will probably have put in a lot of effort sprucing up your property, but it can be easy to let its condition and cleanliness to slip as the days go on. Remain vigilant about keeping your home clean and presentable so that it remains ever-ready for showings and even surprise visits.
The real estate industry might label the summer selling season as a lull, but this is only a matter of perspective. Because many conventional homebuyers are away on vacation, real estate investors are busy striking deals with sellers who are motivated. A seller might seize this relatively slower season as an opportunity to set themselves apart from other listings, when they may otherwise might be just a drop in the bucket in a much busier season. This makes for an opportune time to appeal to homebuyers who are active in the hottest months of the year.
Buyers and sellers will have different strategies for taking advantage of the upcoming summer selling season. How do you plan to take advantage of the hottest months of the year? Feel free to share in the section below: