Without formal training, drafting architectural and interior design plans can be daunting and time-consuming. Luckily, technology offers a solution to this problem. Home design software allows you to translate your vision into a professional design, no matter your skill level. This guide reveals the best home design software programs that are loved by professionals and hobbyists alike. We curated our list based on cost, user experience, quality of renderings, and special features to help you navigate the year ahead.
What Is Home Design Software?
Home design software is a computer program that allows you to draft architectural plans and interior home designs. You don't need any interior design or architectural certifications to build accurately scaled and visually stunning designs. The result is a visually realistic blueprint that you can use to relay your vision to interior designers, architects, and contractors.
How Much Does Home Design Software Cost?
Home design software costs vary based on quality and number of features. You may even be able to find free, simplistic applications for your smartphone. However, professional and realistic programs can range between fifty and a thousand dollars.
When selecting which software to use, consider the scale of your project and how many features you need. If you are simply using your design to relay a vision to an architect or designer who will create professional blueprints, you may not need to invest in a higher-end program. On the other hand, if you're a fix-and-flip investor who is drafting plans for contractors, it may be worth investing in a program with sophisticated features.
When Should I Use Home Design Software?
It's encouraged to use home design software before launching any home renovation project. It can help you communicate your vision and desires to contractors or designers. Further, it can help you visualize what the finished project could look like. Finally, a software design can assist you in coming up with a budget and making sure you don't go over.
---
[ Thinking about investing in real estate?
Register to attend a FREE online real estate class
and learn how to get started investing in real estate. ]
---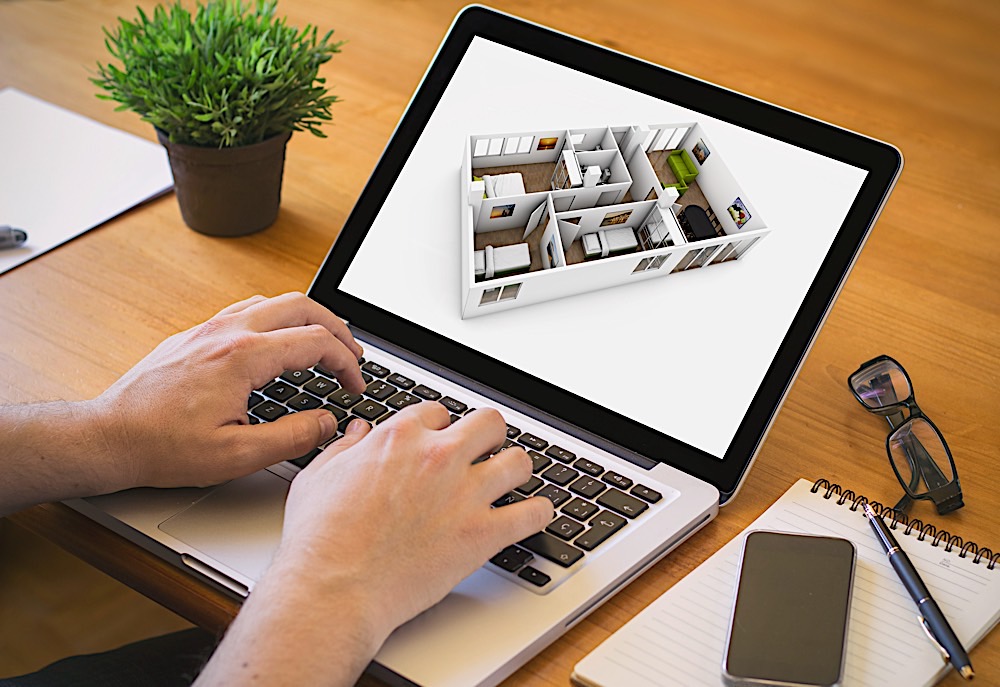 The 10 Best Home Design Software In 2022
Below you'll find our curated list of the 10 best home design software programs in 2022. We looked at several different programs and found these to be the best in terms of cost, ease of use, tools, features, and quality.
Unless you know exactly what you're looking for, we recommend starting with a free or cost-effective option. Then, you can invest in a sophisticated program once you have better clarity on the tools or features you want. Here are the best home design software programs this year:
Virtual Architect Ultimate Home Design

TurboFloorPlan Home & Landscape

RoomSketcher

Homestyler

SketchUp

Lands Design

Home Designer Suite

Sweet Home 3D

DreamPlan Home Designer

Home Design 3D Gold
1. Virtual Architect Ultimate Home Design
We selected Virtual Architect Ultimate Home Design as our overall favorite. The user interface comes with a wizard, helping you work speedily.
The program also allows you to upload your own photos to perform a "makeover" of an existing space. You'll also appreciate the technical support and library of video tutorials.
At $99.99, Virtual Architect is more expensive than other programs, but it's a worthwhile investment. The cost includes an extensive library of 3D graphics, landscape and deck designs for outdoor projects, and a well-organized set of design tools.
2. TurboFloorPlan Home & Landscape
TurboFloorPlan Home & Landscape was our selection specifically for Mac users. The user interface is friendly and intuitive, making it great for beginners. In addition, it offers a wide range of features, including automation tools.
On top of letting you scan and trace your own floor plans, it also helps you keep track of the square footage and cost estimates for your projects. It will automatically recalculate as you make changes to your design.
Another favorite feature is its Build Green tool. By providing green building tips along the way, it helps you make environmentally responsible choices.
3. RoomSketcher
If you're looking for a basic app that's easy to use, RoomSketcher is a solid option. It's cloud-based, making you don't have to download anything, and it can be synced across your devices. Its key features include real floor plans and 3D walkthroughs.
Customers complain that RoomSketcher images are not life-like. Pricing is based on what features or services you choose, so it's highly customizable. Overall, RoomSketcher is a good choice if you are looking for ease of use, accessibility across different devices, and don't need a realistic rendering.
4. Homestyler
Homestyler is a smartphone application and is a great match for someone who is always on the go. Most smartphone apps are basic and cartoonish, but Homestyler provides realistic designs.
It allows you to create plans and blueprints right from your phone, and you can even share your creations on Instagram if you are looking for feedback. If you love Homestyler, you can use it on a computer desktop as well. The basic plan is free but can be upgraded if you want special features such as 4K rendering or 10K panorama.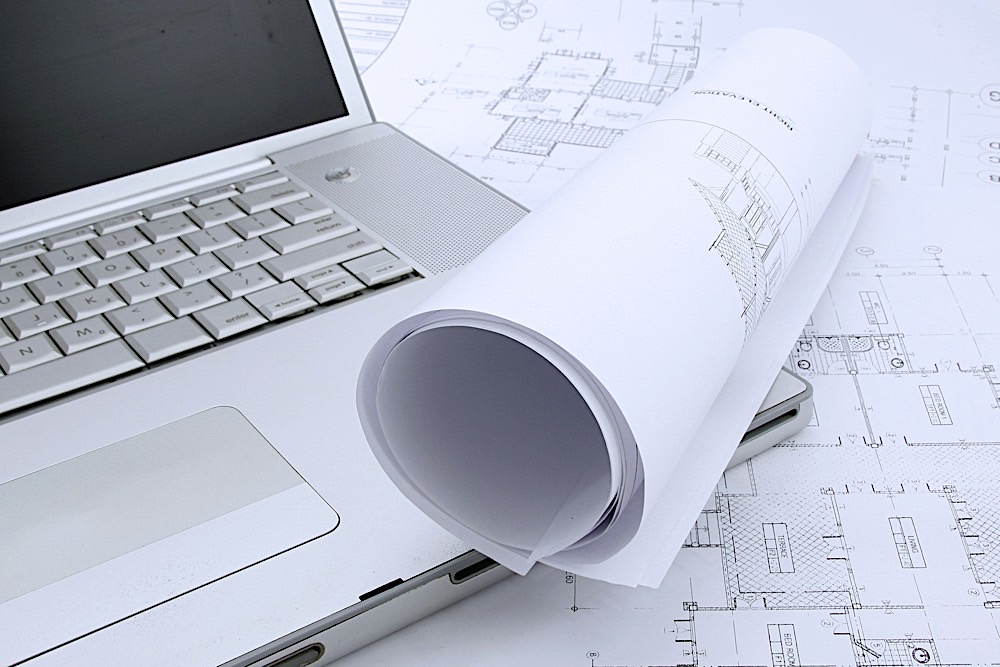 5. SketchUp
If you're looking to strike a balance between cost and quality, SketchUp could be your answer. Better yet, the product is free. Most free products on the market lack quality; either the images are poor or features are crude.
This isn't the case with SketchUp. You'll find that the images are professional-grade. You can also access the software from your phone or tablet. We recommend this program if you're just getting started in the world of home design. It's easy to use, but on the other hand, the object library is somewhat limited. You can upgrade your program to add select features.
6. Lands Design
Lands Design takes the cake for landscape design. It was designed specifically for landscape professionals, so the program is top-shelf. You can expect fantastic quality, useful features, and realistic image renderings.
Lands Design offers an extensive database of flora and fauna and allows you to choose between 2D or 3D images. The product offers a free trial period of 90 days but then is an expensive investment of $795. There will also be a learning curve if you aren't familiar with CAD (computer-aided design) tools.
We recommend that you take advantage of the free trial, which is generous in length, to determine if the program is worth the investment. However, if you have landscape-intensive projects, Lands Design is best in class.
7. Home Designer Suite
Home Designer Suite is another program that features CAD-style tools. CAD is a commonly-used skill in architecture and design. If you're getting serious about turning your hobby into a profession, Home Designer Suite could be a great platform on which you can learn.
This diverse program is great for both interior and exterior design projects. It offers one of the more robust object libraries in the market, and it even includes a selection of plants that you can filter by queries such as "plants that attract hummingbirds." If you're willing to face a learning curve, Home Designer Suite will offer a rewarding experience.
8. Sweet Home 3D
We're rating Sweet Home 3D as the best "truly free" app. Typically, you'll have to purchase a paid plan to access professional tools, but there is no catch in this case. We'll let you know up front that you can pay $13 for an expanded object library, but otherwise, you won't need to purchase any upgrades to get access to special features.
Although the application isn't the prettiest to work in, it does the job. It also allows you to import your own photos for realistic design. This is a great option for smaller, personal projects.
9. DreamPlan Home Designer
DreamPlan Home Designer is a great product for hobbyists or for those with a smaller DIY project to conquer. It's easy to use, and it allows you to work in 3D mode. The object library isn't large, but it covers the basics. At an affordable $35, DreamPlan is great for basic projects.
10. Home Design 3D Gold
Last but not least, we wanted to give a shoutout to Home Design 3D. It comes highly recommended for those who want to create their designs on their iPad. It's highest-rated in the Apple app store, and users agree that it's easy and intuitive to use.
Home Design 3D Gold allows you to create plans in either 2D or 3D. It also offers a generous object library featuring furniture, plants, and decor. A unique feature is its augmented reality tool. Once you complete your design, you can use it to take a realistic tour.
What to Consider When Choosing The Best Home Design Software
Not all home design software is created equal, offering various forms of quality, tools, and functionality. One program that meets your needs perfectly could leave another person wanting more.
Here, we'll address several different factors to consider before choosing which home design software to use.
Ease of Use
Some programs are designed for professionals, while others are beginner-friendly. Depending on your experience level, you'll want to choose a software that offers a great user experience.
For instance, if you're a homeowner who is tackling their first design project, you'll probably want to choose a program that is highly intuitive and offers helpful wizards. (Tools that guide you through each step of the design process.)
However, if you're a seasoned architect, you may find these types of tools limiting and bothersome.
Online Support
You should also consider the level of program support offered. If you run into any technical issues, the lack of product support could leave you feeling stranded. One program may offer an extensive help library, while another might offer live chat support. Choose the level of support you think you'll need.
Free Vs. Paid Home Design Software
You get what you pay for. The highest-quality home design software come with price tags, but the investment is often well worth it.
If you're on a tight budget, though, there are free options to choose from. Note that the functionality on free apps is usually limited and they usually charge a fee for upgraded features. It may be worth it to make an upfront investment to get all the tools and functionalities you need.
System Requirements
Be mindful of the system requirements a software may have for your computer. For instance, some programs may only be available for PC or Mac, and other cases, they may require that you have the most upgraded version installed.
Last but not least, downloaded software programs can take up a lot of space on your hard drive. If you don't have sufficient memory or space, the program could drag and cause other applications to run slowly or shut down altogether.
If you don't have much space or memory on your computer, consider using an in-browser program.
2D & 3D Models
Both 2D and 3D renderings provide value to designers. 2D models are used to design floor plans and create precise measurements for layout. 3D renderings can then help illustrate what a residential design will look like in real life.
Many apps offer both 2D and 3D models, allowing users to switch between views. Many free apps only offer 2D renderings, so you should be careful to make sure your desired program offers a 3D rendering option as well.
Library
Home design software programs typically come with a library of assets to help complete your designed spaces. Examples include furniture items, appliances, and even exterior features such as plants and water features.
Free or lower-end programs usually have a limited library of assets, which are typically generic. Higher-end programs come with large libraries with many options and on-brand products. If you want true-to-life results, look for a program with an extensive library.
Export Options
Last but not least, consider whether you need any export options. If you are a hobbyist, you may not need to export your designs at all. However, if you are creating real designs for your home or professional projects, then you typically need to export your designs.
Many apps allow you to export models for printing or cloud storage. Others also provide convenient options for sharing designs with contractors and collaborators.
Summary
We researched the best home design software in 2022 and we found no shortage of options. The home design software industry has come a long way, especially since the world has adapted an online-first approach to many daily activities. Today, experienced professionals and hobbyists alike have many different products to choose from. There's something for everyone, regardless of what price point, tools, features, and image quality you're looking for.
---
Ready to start taking advantage of the current opportunities in the real estate market?
Click the banner below to take a 90-minute online training class and get started learning how to invest in today's real estate market!