Binance and Coinbase are trading platforms that enable you to buy and sell all types of cryptocurrency. While Coinbase is one of the oldest and most well-respected platforms on the market, Binance has become the largest cryptocurrency platform over the last several years.
How are Binance and Coinbase different from one another, and which one is right for you?
Let's compare Binance vs. Coinbase and figure out which one you should start trading on.
What is Binance?
Binance is the largest cryptocurrency trading platform in terms of sheer trading volume.
The popularity of Binance is mainly due to the fact that it's globally oriented. Available in 180 countries, Binance allows you to buy and sell over 500 different types of cryptocurrency from all over the globe—unless you're American.
The United States has very strict trading rules, so Binance launched an app for American users called Binance.US that adheres to American regulations. This version of Binance is usable, but it's also stripped of many features that made the international version so popular. That might sound unfair if you're an American, but just remember that many global economic downturns have started in the American stock market. With great power, comes great responsibility, says Uncle Ben.
Here are the Pros and Cons of Binance.
Pros of Binance
User-Friendly Interface: The Binance interface can sometimes be overloaded with information. Thankfully, Beginning, Intermediate, and Advanced users will each enjoy a slightly different interface that's tailored to their experience level.

Low Cost: Binance has incredibly low trading fees, not only when compared to Coinbase but all other crypto trading platforms. This is one of the most cost-effective platforms for investors who want to make a high volume of trades.

Lots of Crypto for Trading: The International version has over 500 cryptocurrencies available for trade. The U.S. version has only about 50—but more cryptocurrencies may be added to the American version in the future.

Transaction Variety: Binance allows investors to make a huge variety of different transactions, so it's a great option for advanced traders.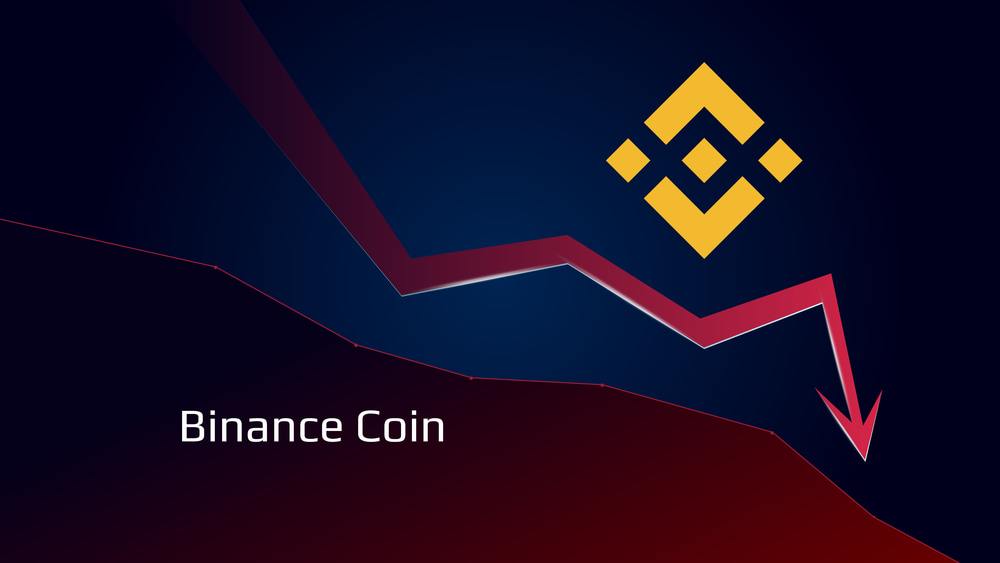 Cons of Binance
U.S. Version is Limited: The American version of Binance is much more limited than its international counterpart. For example, you cannot use Binance for trading if you're living in Hawaii, Connecticut, New York, Texas, Vermont, Idaho, and Louisiana. For the other 43 states, the Binance.US app has fewer cryptocurrencies available for trading and fewer overall tools.

Information Overload: Even for advanced traders, Binance can display an overwhelming amount of information. It's not as easy to use as Coinbase.

Limited Payment Options: The U.S. version does not allow you to make purchases with your credit card.

Less KYC Security: Binance doesn't have many "know your customer" security features. There's also no digital wallet built-in, which is more secure than a third-party wallet.
---
[ Thinking about investing in real estate? Register to attend a FREE online real estate class and learn how to get started investing in real estate. ]
---
What is Coinbase?
Launched in 2012, Coinbase is arguably the oldest trading platform for cryptocurrency. The platform was primarily designed for beginning investors who are just getting started in crypto investment. The interface is simple, and the trading options are limited—suitable for beginners but frustrating for advanced traders.
Here are the Pros and Cons of Coinbase.
Pros of Coinbase
Simplicity: Coinbase is great for beginners because it sticks to the bare necessities of crypto trading. The interface is highly intuitive and there are only a few types of transactions available.

Trusted By Regulators: From the beginning, Coinbase was designed to jive with U.S. trading regulations. It's been around for a while, and there's little uncertainty about its future legal status.

Good Security Features: Coinbase has ample security features, including KYC features, cryptocurrency vaults, and a built-in digital wallet.
Cons of Coinbase
High Cost: Coinbase is one of the most costly trading platforms on the market. There are plenty of high fees on standard trades, so this might not be the best platform if you plan to do a high volume of trading.

Limited Trading Options: Unlike Binance, there are a limited number of transactions you can do. That also makes Coinbase less optimal for advanced traders.
How We Evaluate Binance Vs. Coinbase
A number of benchmarks were used to evaluate Binance vs. Coinbase including, but not limited to:
Features

Currencies

Fees

User Experience

Security
We'll expand upon each of these benchmarks in the following sections.
Features of Binance vs. Coinbase
Binance and Coinbase were developed for different users—Binance for advanced traders and Coinbase for beginning investors. For the most part, Binance has more advanced trading features, while Coinbase intentionally keeps it simple for investors who are learning the ins and outs of crypto trading.
Each platform has a mobile app, and both allow you to create watch lists for specific currencies or set up live price tracking on crypto you're interested in. Other than that, Binance and Coinbase have very different features.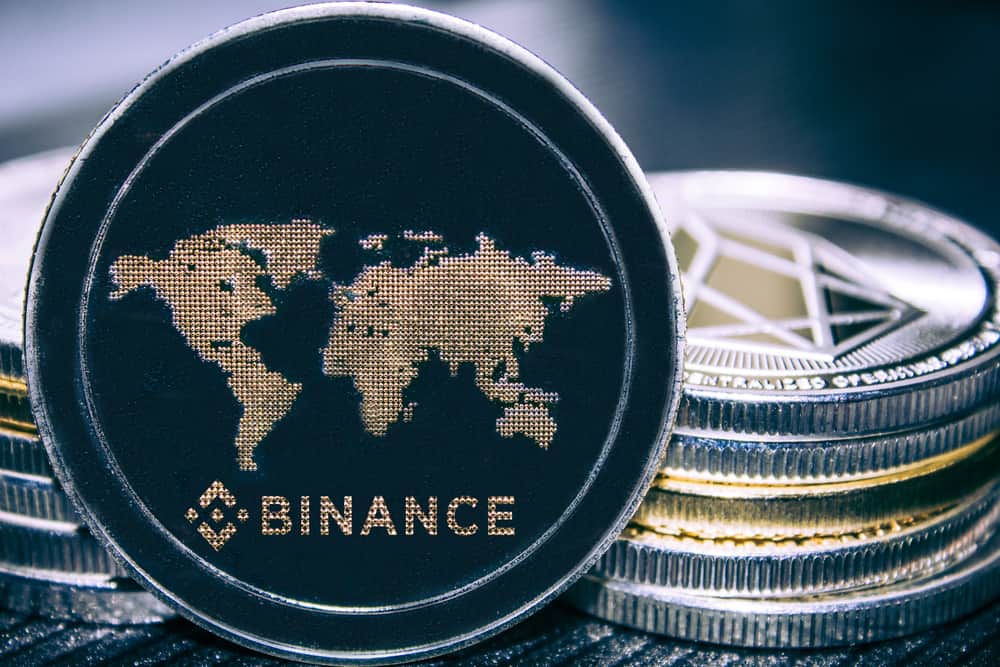 Binance Features
If you're an advanced trader, then you'll probably want to pay close attention to cryptocurrency prices so you're ready for the perfect moment to buy or sell. Binance has many tracking and charting tools that are helpful for advanced traders. In addition, there are indicators and overlays you can use to view price movement, and you can also set up price alerts for cryptocurrencies you're interested in trading.
Binance has more tools than what's included in the core platform. Since Binance has public API keys, many software programs can help you with your trading endeavors.
The biggest advantage for advanced traders is the large number of trading options you have. Binance allows you to execute the following types of transactions:
Limit orders

Stop-limit orders

Stop market orders

Post-only orders

Peer-to-peer trading

One-cancels-the-other (OCO) orders

Time in force limit orders

Limit TP/SL orders

Margin trading

Pool liquidity

Guess the price battles

Derivatives

Futures
U.S. customers may have fewer options, but there are still far more available options than with Coinbase.
Another unique feature of Binance is the rewards center, where you can take up trading challenges or participate in giveaways to earn crypto.
It should be noted that Binance doesn't have a built-in digital wallet. You can, however, use third-party digital wallets which are secured and compatible with the platform.
Coinbase Features
Unlike Binance, Coinbase comes with a built-in hot wallet so you can store your crypto within the platform. You can also withdraw your funds to a PayPal account, which is a big plus.
You can use the optional Coinbase Pro platform if you want to use charting and price tracking features, but these features are generally more limited than what you'd get on Binance.
Coinbase is primarily designed for beginning investors, so its features are more tailored toward education. There's a newsfeed that shows the latest crypto news, and the platform provides users with an incentive to develop their knowledge by watching short videos. You can earn crypto just by watching these educational videos.
Recently, Coinbase launched the subscription service for Coinbase One. This new service offers zero trading fees and asset protection up to $1 million. However, the service is still being tested and is not available to all users.
Currencies of Binance vs. Coinbase
Binance is famous for its vast altcoin list. The international version has more than 500 types of cryptocurrencies that can be traded. Binance also supports 19 fiat currencies (which means you can use 19 different types of currencies to buy and sell crypto).
Unfortunately, the U.S. version of Binance has much fewer options. For example, Binance.US only supports 52 types of coins.
Coinbase offers over 100 cryptocurrencies to be traded on the platform, including:
Dash (DASH)

Storj (STORJ)

Cosmos (ATOM)

Compound (COMP)

Bitcoin (BTC)

Ethereum (ETH)

Litecoin (LTC)

Cardano (ADA)

Wrapped Bitcoin (WBTC)
More cryptocurrencies are available on Coinbase than on Binance.US, so if you're American, it might be better for you to pick your platform based on the available features and not the crypto offerings.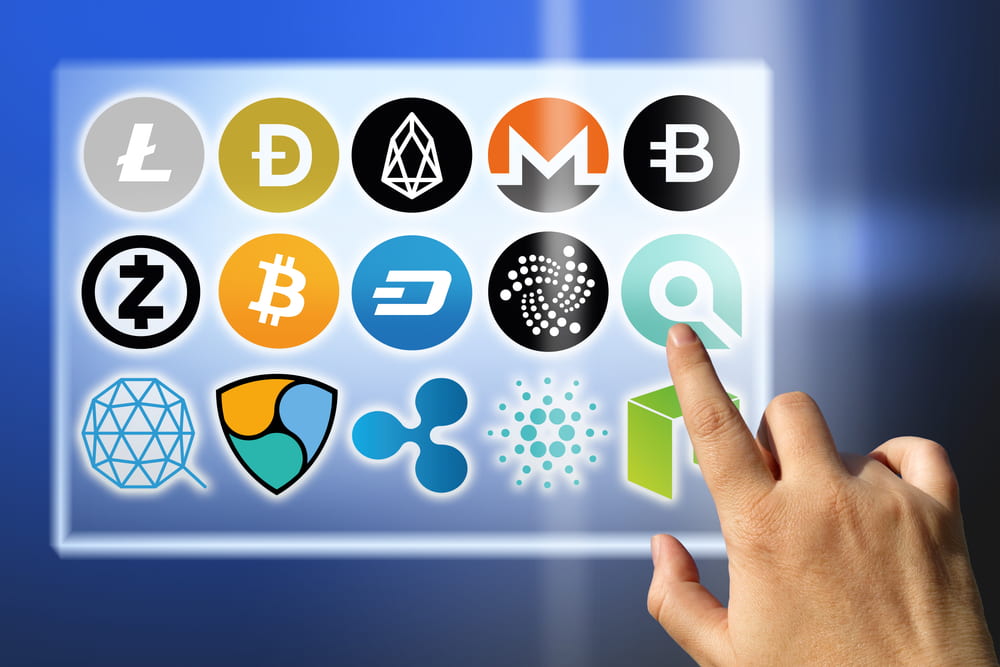 Binance Fees vs. Coinbase Fees
Binance has some of the lowest fees on the market, while Coinbase has some of the highest.
Binance uses a "maker-taker" fee structure, which may look a little complicated when you browse the pricing tables provided by the platform. Generally, Binance charges 0.1% per transaction, but you can earn discounts by paying these fees with a BNB token (Binance native token). You can purchase BNB tokens from the platform. With discounts, you can reduce your fees to as low as 0.02%.
Coinbase charges 0.50% per transaction, plus an additional 1.49% if you purchase with funds from your bank account.
Both Binance and Coinbase charge for purchases made on your credit card—Binance at 2%, and Coinbase at 3.99%.
Both platforms provide you with free ACH transfers as well as free crypto conversion.
Binance vs. Coinbase: User Experience
Both platforms make it easy to set up an account.
On Binance, you'll create an account using your email address, and you can secure your account with two-factor authentication. Then you can connect your bank account or credit card and start trading right away.
On Coinbase, you'll also be prompted to verify your identity. First, you'll have to take a photo of any government-issued ID and upload it to the app. Once your identity is verified, you can connect your bank account and start trading. The identity verification might sound tedious, but it's a helpful way to secure your account and ensure no fraudulent purchases are made in your name.
Here are some user experience comparisons:
Interface: As mentioned earlier, Coinbase has a much simpler interface and is easier for beginning investors. Binance is more complicated and uses much more crypto lingo, so it's harder for beginners to navigate.

Apps: Both platforms have apps for iPhone and Android. It should be noted that Android users have complained about the Binance app—it could probably use an update or two to fix some bugs.

Educational Tools: Binance offers a tool called Binance Academy, which provides users with investing tutorials and helpful, informative articles about cryptocurrency—so it's not entirely unfriendly to beginners. Coinbase has informative videos that its users can watch, and the platform incentivized you to watch them by offering crypto in exchange.

Customer Support: Coinbase does not have very great customer support options. If you need assistance, you can only send an email or request a help ticket. Binance, on the other hand, has a live chat, email, and responsive Twitter handle.
Binance vs. Coinbase Security
Binance and Coinbase are both well-secured, and they each insure USD balances up to $250,000 by the Federal Deposit Insurance Corporation (FDIC). However, Coinbase has a stronger reputation for security.
Binance Security Features
Binance security features include:
Address Whitelisting: You can restrict withdrawal access to select addresses.

Device Management: You can restrict account access to certain devices.

Photo Identification: Binance will also require photo identification if you want to unlock the platform's advanced features (for instance, if you're going to trade higher sums).
Binance doesn't have a built-in wallet, which could be considered a risk factor. But the platform is compatible with trusted, third-party wallets.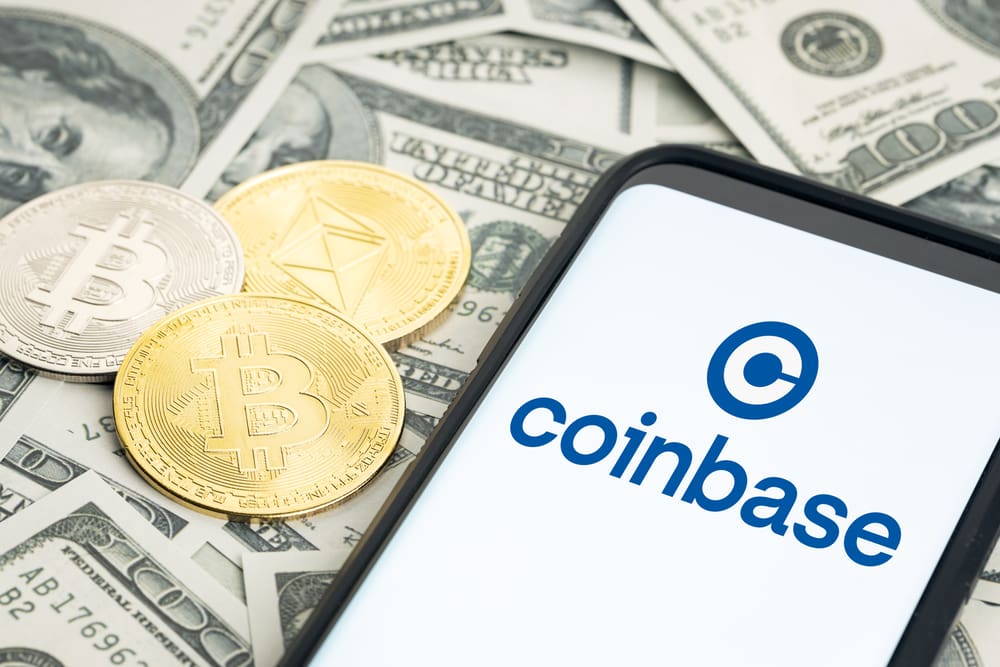 Coinbase Security Features
Unlike Binance, Coinbase uses more KYC security features. In addition to the identity verification required to do basic trading, Coinbase also uses fingerprint biometrics and manages its own cryptocurrency vaults. These vaults can be set up to require multiple user approvals before funds can be withdrawn, and these approvals are time-locked and expire after 24 hours.
Coinbase also comes with the following security features:
Built-in Wallet: Coinbase comes with a built-in wallet, which is more secure than using a third-party wallet and comes with an encrypted 12-word recovery phrase.

Cold and Hot Storage: 98% of your crypto funds are held in "cold storage," a type of digital storage mechanism that's less susceptible to security breaches. 2% of your funds will be held in standard "hot storage," and Coinbase will cover all the funds held here in the event of a breach. It should be noted they only cover breaches that happen on their end—they won't provide coverage for breaches that are at the fault of the user.
Binance Vs. Coinbase FAQs
Before we wrap up, you may have some remaining questions that you'd like addressed. Here are some answers to frequently asked questions regarding the debate over investing in Binance vs. Coinbase.
How Do Binance & Coinbase Work?
Both Binance and Coinbase operate as web-based cyrptocurrency brokerages. Users simply deposit funds, which enables them to buy, sell and trade cryptocurrency in the digital format.
To create an account on either platform, you'll need to verify your email and add funds in one of the accepted methods. Binance requires a photo identification in addition.
Who Should Use Binance Or Coinbase?
If you're a beginner, Coinbase is a safe option. The platform prioritizes security and convenience. If you're new to trading cryptocurrencies, you'll feel thankful for the user-friendly interface that provides limited, straight-forward options. Binance is a great option if you have more experience and desire elevated trading options and professional analyses to back them up.
Is It Safe To Hold Cryptocurrency In Binance & Coinbase Exchanges?
Binance and Coinbase are both top-rated cryptocurrency exchange platforms. However, it is always encouraged to use a hardware wallet for long-term savings no matter which platform you use.
Summary
Binance and Coinbase are two platforms that enable you to buy and sell cryptocurrency. The international version of Binance allows you to trade over 500 different types of cryptocurrency. However, the American version of Binance only allows you to trade 51 cryptocurrencies. Still, Binance is much cheaper than Coinbase, and it's a better option if you're an advanced trader. Coinbase has higher fees, but it's designed primarily for beginning investors who will not be making as many transactions. Both platforms have strong security features, although Coinbase has a slight edge with its built-in wallet and KNY features.
---
Ready to start investing in Bitcoin & other crypto assets?
Click the banner below to watch a free, online masterclass — and learn how to launch your portfolio today!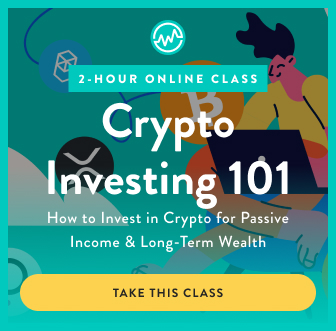 ---
The information presented is not intended to be used as the sole basis of any investment decisions, nor should it be construed as advice designed to meet the investment needs of any particular investor. Nothing provided shall constitute financial, tax, legal, or accounting advice or individually tailored investment advice. This information is for educational purposes only.