The commercial real estate market, not unlike the single-family housing and residential markets, is subject to cyclical trends. No more than six months ago, the commercial real estate market was firing on all cylinders, given the volatility of global market indices and the relative safety of real estate. Entrepreneurs were more inclined to invest in real estate for its ability to mitigate risk. Foreign investors, in particular, infused a great deal of capital into the commercial real estate sector over the last year. It's safe to say a lot happened over the course of the last 12 months.
That said, investors are left contemplating one thing: What will the commercial real estate market look like for the foreseeable future?
To understand the current status of the commercial real estate market and its trends, let's first examine how we got to where we are.
As recently as the first quarter of this year, the commercial real estate market was the beneficiary of positive trends that carried over from 2015. No more than two months into 2016, prices in the commercial real estate market were up 93 percent from when they were in the cellar in 2010. Perhaps even more importantly, however, was the influx of investors that joined the commercial real estate ranks since the beginning of 2015. According to Forbes, "banks had $1.7 trillion of CRE loans outstanding" when the books closed on the first quarter of last year — "just 2.6% shy of the record set in the first quarter of 2009," said the data.
Today's Commercial Real Estate Market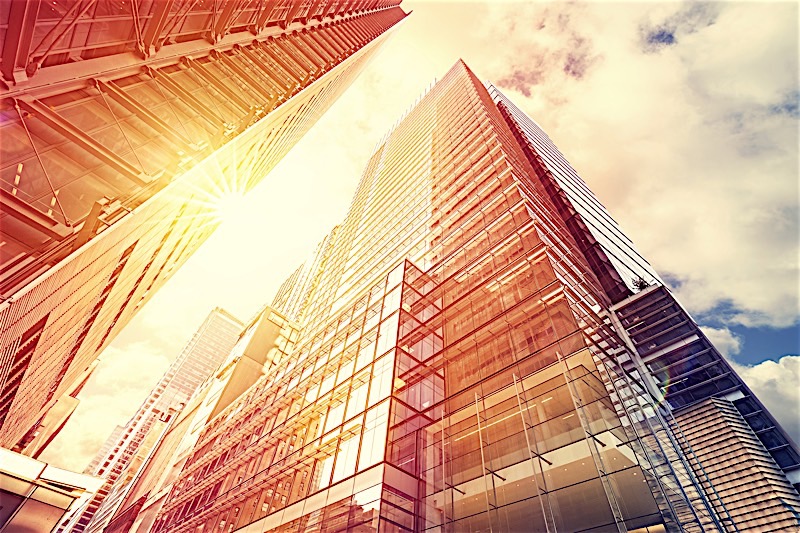 Don't be surprised if growth within the commercial real estate market continues, given Congress' recent decision to lessen the tax burden on foreign commercial real estate investors. Industry pundits and those familiar with the commercial real estate market believe the foreign incentive could infuse the industry with an additional $20 to $30 billion a year. That said, expect more investors from China to offset their current financial situation with a healthy investment in U.S. commercial real estate properties.
Look for global uncertainty, especially in markets like China, to increase the sentiment investors share for U.S. commercial real estate. The U.S. property market is starting to hit its stride, and foreign investors have found it to be a 'safe haven' for their capital, as it is currently one of the best investment vehicles to mitigate risk. With investors ready to turn the page on the first half of 2016, it is safe to assume the second half of the year will witness more foreign investments in the U.S. commercial real estate market.
"In 2015, foreign purchases of U.S. real estate assets rose to $62 billion over the 12-month period ending in October, according to research firm Real Capital Analytics (RCA), with Canada, Norway, Singapore and China all leading the wave," said a report from the National Real Estate Investor.
"Among members of the Association of Foreign Investors in Real Estate (AFIRE), a substantial proportion expect to increase investment in the U.S, in 2016," the report went on to say.
Pacific Investment Management Co. (PIMCO) expects U.S. commercial real estate prices to fall somewhere in the neighborhood of five percent over the course of the next 12 months. According to PIMCO, "tightened regulations, a wall of debt maturities and property sales by publicly traded landlords" will serve to decrease today's commercial real estate prices.
Nonetheless, a drop in commercial real estate prices may create opportunities for investors waiting to make the jump. The allegedly impeding drop in prices could give investors the chance to purchase the commercial properties they have had their eyes on. At the very least, it should make commercial real estate properties even more attractive for overseas investors.
According to Bloomberg, Moody's Investors Service and Real Capital Analytics Inc. said "Commercial-property values in big U.S. cities, which have seen the largest increases during the recent boom, have declined 3 percent in the past three months." It is important to note, however, that a drop in prices is nothing to worry about.
"To be sure," notes David Shulman, a senior economist at UCLA Anderson, "we are in no way forecasting a 'crash', but rather an extended period of sideways to down prices. Simply put, financial conditions will transition from being extraordinarily easy to just plain easy, making it unlikely for us to witness a repetition of the events of 2007-2009."
To understand the commercial real estate market and its subsequent trends, it is important to become familiar with one of the industry's most significant indicators: employment. If for nothing else, the employment rate is one of the best indictors for identifying the health of the commercial real estate market. Not surprisingly, the employment rate identifies a need for commercial real estate space.
Today's strong employment numbers are reason for optimism. Despite the global volatility that kicked off 2016, "the U.S. is experiencing the longest consecutive string of monthly job gains on record," said a report released by Colliers. The report acknowledges that an average of 200,000 jobs were added to the economy every month for the last five years. If that wasn't enough, jobless claims for unemployment declined to their lowest level in nearly half a century.
Today's employment numbers are encouraging, and experts remain even more excited for what is on the horizon. If for nothing else, the coming of age for millennials will witness even more people enter the professional workplace. It is safe to assume an influx of young professionals should boost demand within the commercial real estate market.
2016 witnessed one of the worst starts to a year for Wall Street and its subsequent indices. However, the commercial real estate market should remain relatively attractive, given its propensity to mitigate risk in a volatile market. The foreseeable future looks bright for those looking to invest in commercial real estate, but there is one caveat: I wouldn't be surprised if investors looking to invest in commercial real estate take a more measured approach, suggesting price moderation may be on the horizon.
🔒 Your information is secure and never shared. By subscribing, you agree to receive blog updates and relevant offers by email. You can unsubscribe at any time.