Key Takeaways
With prices rising across the country, mixed-use development homes are becoming increasingly popular.
A mixed-use building is a combination of residential and non-residential buildings that are planned and developed within a city, municipality and/or state.
The benefits of mix-use development buildings are growing more apparent in today's real estate market.
---
A mixed-use development is a combination of residential and non-residential buildings that are planned and developed within a city, municipality and/or state. These real estate projects can range from a single building to an entire neighborhood, and are typically developed to be responsive to a specific environment. Along with infusing commercial and industrial development with residential living, mixed-use development projects aim to offer a variety of benefits: improvements in home affordability, walkability between housing, workplaces and other amenities, and stronger neighborhoods. Done right, mixed-use developments are designed to not only incorporate various types of real estate together, but complement them.
Why Mixed-Use Developments Are In high Demand
The mid-2000s saw an eruption of mixed-use developments sprout up across the country, as developers and investors sought new ways to blend urban-style living with walkable communities. Although popularity simmered in recent years, demand for mixed-use developments is back with a vengeance, attracting both domestic and foreign investors, as well as millennial homebuyers.
Although millennial homebuyers comprise a large portion of demand for mixed-use development projects, the attraction is mutual with a cross-section of people. Along with every residential product type a person could need, mixed-use developments essentially provide a deeper sense of community, which is something every type of homeowner wants.
It is safe to assume the day of the mixed-use development has come, and here are some of the most important reasons why.
---
[ What's the best investment strategy for YOU? Take "The 10-Minute Real Estate Investor Personality Test" and find out ]
---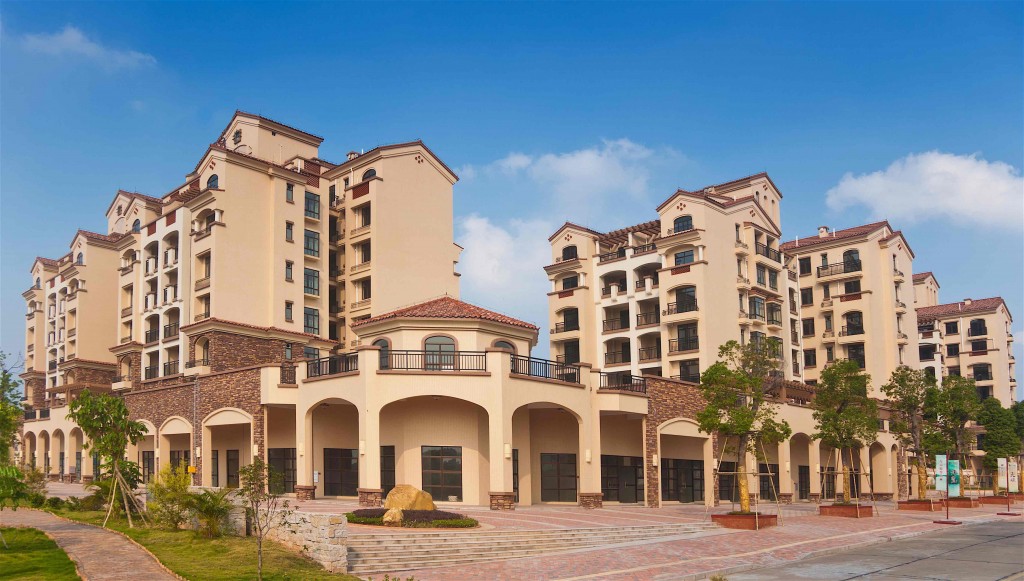 Greater Exposure To Customers
One appealing aspect of mixed-use developments is their proximity to new clientele. Along with cultivating both a residential and commercial audience, mixed-use development projects have the power to attract an immense amount of interest and foot traffic compared to stand-alone stores. In addition, mixed-use retail tenants are generally the beneficiaries of recurring spending from local residents, including those within the mixed-use building.
As a residential redeveloper, otherwise known as a real estate investor, mixed-use development projects are ideal because they not only provide income streams from both residential and commercial tenants, but opportunities for more development possibilities as well.
Better Property Management
Another reason for the growth in mixed-use developments is the benefit of better property management. Mixed-use developments encompass a blend of residential, commercial and industrial real estate, so a proficient management service company is generally necessary to address the diverse needs of the entire community. These benefits typically include higher quality tenants, shorter vacancy cycles, better processes, and improved support.
Existing Amenities
Probably the most enticing aspect of mixed-use developments is their location. Generally speaking, these properties are situated in densely-packed areas that are in close proximity to existing amenities such as schools, libraries, and parks. Today's homebuyer has a strong preference for central locations with easy access to city amenities, and mixed-use developments work with these trends to create connected and inclusive communities.
Less Risk
Although benefits for mixed-use developments generally pertain to homebuyers, there are several advantages from a residential redeveloper perspective — the most common being diversification. Because mixed-use developments offer the best of both worlds (residential and commercial real estate), investors are able to reduce the amount of risk their real estate portfolio is exposed to. That said, diversifying can help investors in minimizing the total impact of bad assets on their investment portfolio, including the ability to counterbalance the loss. Whether commercial downturns or residential, mixed-use developments are considered to be a relatively safe bet. Along with providing less risk, mixed-use developments offer higher income, cash flow, longer leases, and less competition, which are ideal when seeking to diversify your portfolio.
Walkability & Transportation
Far and away the biggest benefit associated with mixed-use developments is walkability. Last year, the NAR surveyed 3,000 adult Americans living in the 50 largest metropolitan areas to understand their preferences to transportation. The survey revealed that, as a whole, Americans prefer walkable communities more now than they have ever in the past. In fact, 48 percent of respondents said they would prefer to live in communities containing houses with small yards but within easy walking distance of community amenities. For the majority of today's homebuyers, walkability is at the top of their list, which is why more and more builders are constructing mixed-use developments in order to accommodate demand.
Checklist: 5 Must-Haves Of A Successful Mixed-Use Development Project
There are a number of things investors should look for when deciding whether or not to pursue a mixed-use development project, not the least of which include:
Efficient Design: The trend of mixed-use development continues to grow, and so do the benefits of a successful design. As a fundamental component, the visual appeal and layout of a mixed-use development is critically important to its prosperity, as this will essentially impact demand, vacancies, and maintenance. The most common design styles include vertical mixed-use building, horizontal mixed-use blocks, and mixed-use walkable neighborhoods.
Promising Location: A successful mixed-use development project will typically be located in a promising area, although not every scenario is the same. A residential redeveloper will typically seek areas poised for growth, with housing markets that display certain criteria. In most cases, this will include: rising job growth, low unemployment, new housing construction, city development projects on the rise, and popular businesses moving to the area.
Amenities: From retail stores and restaurants, to parks and local attractions, the one common trait among successful mixed-use development projects is proximity to amenities, otherwise known as walkability. A report by the National Association of Realtors found that millennial homebuyers seek walkability as a mode of transportation by 12 percentage points over driving. Because the concept of mixed-use development aims to provide the life-work-play lifestyle, the one must-have is the ability to conveniently walk to destinations, as well as major transportation hubs. The biggest appeal of a mixed-use development is the ability to shop, eat and mingle in the vicinity of where you live.
Affordability: With home and rental prices on the rise, mixed-use developments offer a slight advantage over traditional home purchases in terms of affordability. The majority of mixed-use developments aim to identify the challenges in a particular community and to offset them, despite economic and physical complexities.
The Right Tenants: The final ingredient to a successful mixed-use development project is simply having the right tenants. Whether residential or commercial, the right blend of renters can help in developing a sense of community around mixed-use developments. Additionally, by creating active and connected communities where people can work, rest, sleep and play, demand for those properties will only continue to grow in popularity.
Mixed-Use Development Summary
There are numerous benefits associated with mixed use developments, from both housing and socioeconomic perspectives. For starters, these building projects add variety in the realm of housing, providing renters and homebuyers with more options to choose from. These developments can also support local economies, especially dense or underdeveloped areas. Buildings that host a multitude of uses, such as residential, business and education can help improve local walkability and provide economic growth to an area. As a result, taxes gained from these properties can be re-applied by local governments to support further development, growth and infrastructure projects. Finally, increased walkability in these areas allow residents to cut down on the use of cars, thus helping reduce both traffic and pollution.
🔒 Your information is secure and never shared. By subscribing, you agree to receive blog updates and relevant offers by email. You can unsubscribe at any time.