Are you curious about commercial real estate investing but aren't sure where to get started? Or better yet: are you struggling to decide between a residential or commercial space for your next investment?
It may be time to add a mixed use development to your investing portfolio. As the name suggests, mixed use properties combine commercial, residential, and even industrial spaces into one property. For investors, this means the combined benefits of both property types in one property (think: low vacancy rates and high-quality tenants).
Although, mixed use developments are not for everyone. With the added perks comes added responsibility, particularly when it comes to choosing the right property. Keep reading to learn more about mixed use developments and how you can safely add one to your portfolio today.
---
[ Thinking about investing in real estate?
Register to attend a FREE online real estate class
and learn how to get started investing in real estate. ]
---
What Is Mixed Use Development?
A mixed use development is a combination of residential and non-residential buildings planned and developed within a city, municipality, and/or state. These real estate projects can range from a single building to an entire neighborhood and are typically developed to be responsive to a specific environment. Along with infusing commercial and industrial development with residential living, these projects aim to offer various benefits: improvements in home affordability, walkability between housing, workplaces, and other amenities, and stronger neighborhoods. When done right, mixed use developments are designed to incorporate various types of real estate together and complement them.
Common features of mixed use development generally include outdoor spaces and pubic infrastructures. Outdoor spaces incorporate plazas and corridors between buildings and sidewalks. In terms of public infrastructure, mixed use development projects in areas with a higher population have encouraged people to access places of work or errands through public transit as well as walking and biking. Street-level mixed use developments in Denver, Seattle, and Boston, have increased the construction of pedestrian walkways with eye-distance shops and workplaces. As a result, these cities now require fewer parking lots, garages, and alleyways.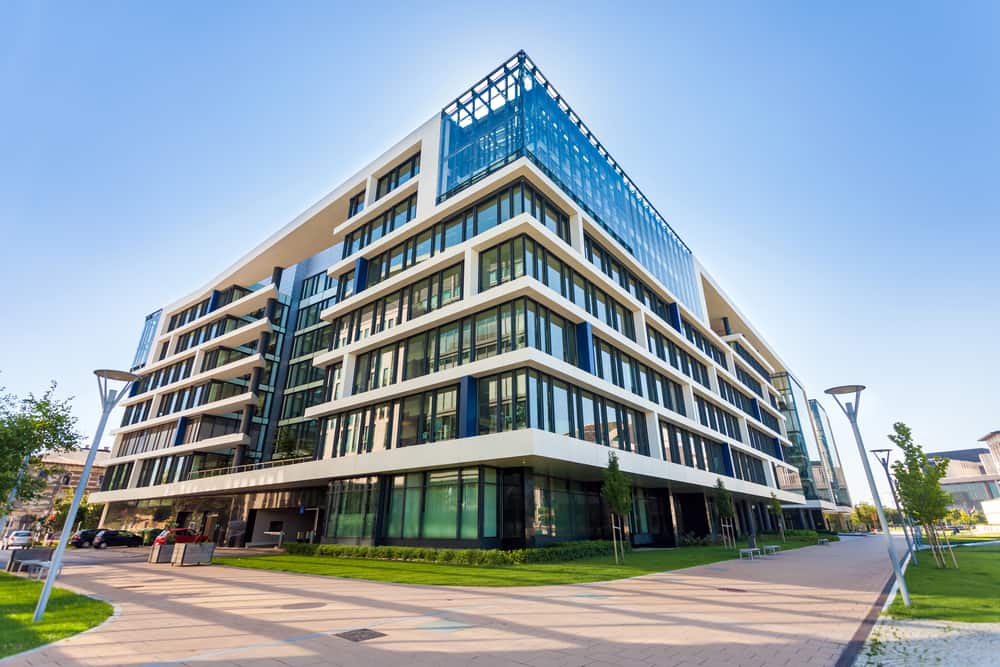 Types Of Mixed Use Development
As the name suggests, mixed use developments encompass a variety of property types. The possible combinations are seemingly limitless, though a few trends stand out. The most common types of mixed use developments include residential and office spaces or residential and other types of commercial spaces. These properties feature main floor amenities and apartments or condo units on the upper floors. Similarly, other developments in this fashion can have office buildings mixed into residential areas in a "main street" configuration.
Mixed-use hotels are another popular form of development, and feature hotels mixed in with restaurants, gyms, and specific stores. These complexes are common near airports or other transportation centers and near monuments, tourist attractions, and hospitals. They include a variety of amenities to meet the needs of visitors to the area. There are numerous other types of mixed use developments, however these are some of the most common arrangements.
Horizontal Vs Vertical Mixed Use Development
When thinking about mixed use developments, the first thing that comes to mind is typically a building with retail stores on the first floor and apartments on the upper floors. While this is a popular setup for a mixed use property, it is not the only type out there. This is actually what is referred to as vertical development. In vertical developments, the lower floors are designated for commercial spaces, while the higher floors are reserved for private or residential spaces. Horizontal developments, on the other hand, are made up of single-use buildings within a given complex. In a horizontal development, some buildings will be used for residential spaces, while other buildings are for commercial use. Both horizontal and vertical developments offer a variety of benefits for tenants and investors alike.
5 Benefits Of Mixed Use Development For Investors
The mid-2000s saw an eruption of mixed use developments sprout up across the country, as developers and investors seeking new ways to blend urban-style living with walkable communities. Although popularity has simmered in recent years, demand for mixed use developments is back with a vengeance, attracting domestic and foreign investors and even millennial homebuyers.
Although millennial homebuyers comprise a large portion of the demand for mixed use development projects, the attraction is widespread. After all, mixed use developments essentially provide a deeper sense of community, something every homeowner wants.
It is safe to assume the popularity of mixed use developments is here to stay, and here are the most important reasons why:
Mixed use developments have the benefit of built-in clientele for commercial spaces, which can provide multiple streams of income to investors.

Property managers are well equipped to handle the challenges of multiple property types at once, resulting in smooth business operations.

Mixed use properties are often close to other community amenities, making them desirable residential spaces.

The wide variety of tenants (commercial, residential, etc.) can lessen the overall risk for real estate investors.

Potential homebuyers and other tenants are becoming increasingly drawn to walkable communities, which could lead to high rental demand.
1. Greater Exposure To Customers
One appealing aspect of mixed use developments is their proximity to new clientele. Along with cultivating both a residential and commercial audience, mixed use development projects have the power to attract an immense amount of interest and foot traffic compared to stand-alone stores. Also, mixed use retail tenants are generally the beneficiaries of recurring spending from residents, including those within the mixed use building.
As a residential redeveloper, otherwise known as a real estate investor, mixed use development projects are ideal because they not only provide income streams from both residential and commercial tenants but opportunities for more development possibilities as well.
2. Better Property Management
Another reason for the growth in mixed use developments is the benefit of better property management. Mixed use developments encompass a blend of residential, commercial, and industrial real estate. Hence, a proficient management service company is generally necessary to address the entire community's diverse needs. These benefits typically include higher quality tenants, shorter vacancy cycles, better processes, and improved support.
3. Existing Amenities
Probably the most enticing aspect of mixed use developments is their location. Generally speaking, these properties are situated in densely-packed areas near existing amenities such as schools, libraries, and parks. Today's homebuyers have a strong preference for central locations with easy access to city amenities, and mixed use developments work with these trends to create connected and inclusive communities.
4. Less Risk
Although benefits for mixed use developments generally pertain to homebuyers, there are several advantages from a residential redeveloper perspective—the most common being diversification. Because these developments offer the best of both worlds (residential and commercial real estate), investors can reduce the amount of risk their real estate portfolio is exposed to. That said, diversifying can help investors minimize the total impact of bad assets on their investment portfolio, including the ability to counterbalance the loss. Whether commercial downturns or residential, mixed use developments are considered to be a relatively safe bet. Along with providing less risk, mixed use developments offer higher income, cash flow, longer leases, and less competition, which are ideal when seeking to diversify your portfolio.
5. Walkability & Transportation
Yet another benefit associated with mixed use developments is walkability. Last year, the NAR surveyed 3,000 adult Americans living in the 50 largest metropolitan areas to understand their transportation preferences. The survey revealed that, as a whole, Americans prefer walkable communities more now than ever before. 48 percent of respondents said they would prefer to live in communities containing houses with small yards but within easy walking distance of community amenities. For the majority of today's homebuyers, walkability is at the top of their list, which is why more and more builders are constructing mixed use developments to accommodate demand.
---
[ Learning how to invest in real estate doesn't have to be hard!
Our online real estate investing class
has everything you need to shorten the learning curve and start investing in real estate in your area. ]
---
Drawbacks Of Mixed Use Development
There are a few things to look out for before investing in a mixed use development. As always, one of the most significant components of a successful real estate investment is location. It's easy to think every mixed use development in a city would make a sound investment. After all, these properties offer so many benefits to owners and tenants. However, some areas are not suited to the increased foot traffic created by mixed-use developments. Think about how pedestrian-friendly the area is and whether or not there is public transportation leading to the property. This will impact how well your commercial residents can attract customers and how well you can attract commercial residents.
Another important component of mixed use developments is securing the right financing. If these properties are new in your area, you may struggle to find the right loan needed to land the deal. It is not uncommon for lenders to be wary, especially if mixed use developments are relatively new to your market. Your pitch will be more important than ever if you want to secure favorable loan terms among lenders who are not familiar with the perks of mixed use developments. With the proper planning and pitch, you can help avoid these potential drawbacks when investing in a mixed use development.
Regulatory Barriers To Mixed Use Development
When developing a mixed use property, investors need to keep local zoning regulations in mind. Not only are some areas not suited towards increased foot traffic, but they actively do not allow residential vs. commercial properties. Investors will need to research carefully before buying land or requesting permits.
Similarly, when applying for permits investors will often need to coordinate with the local municipality. Local government officials may have development plans of their own in mind. Reach out in the early stages of your research process. Not only could permitting regulations slow down your plans, but they could block your construction entirely.
Additional regulatory barriers to keep in mind include environmental and developmental — for example, are there certain building materials or structure types that are permitted in the area? Are there fire codes you need to address and be aware of? Always, always, always look into potential regulations before venturing into mixed use developments.
6 Successful Mixed Use Development Examples
Mixed use developments are popping up all over the country, and rightfully so. However, not all mixed use properties achieve the above benefits. With any property type, certain factors can impact the overall success of a property. (This includes location, property size, area, and more.) That being said, there are several successful mixed used development examples investors can use as a blueprint when searching for the right mixed use investment.
Here are several successful mixed use development examples to look over:
The Wharf (Washington, DC): This development is expected to cover 24 acres along the Potomac River. With plans for hotels, shops, restaurants, parking, and more it is one of the largest construction projects in the city.

Wilshire Grand Center (Los Angeles, CA): Thomas Properties Group had to get one of the largest building permits in the history of the city for this mixed use development. However, the most impressive part about this property is that it will host a 73-floor earthquake-proof tower when completed.

Port Covington (Baltimore, MD): Construction has not yet begun for this Maryland property, but the completed project is expected to house over 250 residential units, 180,00 square feet of office space and more.

Brickell City Center (Miami, FL): Swire Properties built this 5.4 million square foot development only a few short years ago. The towers are home to luxury condos, restaurants and more.

City Point Brooklyn (Brooklyn, NY): This mixed use property will be one of the largest mixed-use centers in the Brooklyn area. It will be developed by Acadia Realty Trust and Washington Square Partners.

Lincoln Yards (Chicago, IL): While this project is still in development, it's expected to cover 53 acres once completed. The space will include new residences, hotels, retail and office space, and even a soccer stadium.
How To Invest In Mixed Use Development
There are two main paths to get involved with mixed use properties: development or direct investing. The first option, development, is one of the most common ways to get started in mixed use real estate. This long-term ownership strategy involves identifying and financing the right construction projects. According to Institutional Real Estate, the income and debt rebalancing potential on mixed use developments can make this a solid entry point for investors.
There are also opportunities to purchase existing mixed use properties through direct investing. As you might imagine, due to the profit potential of a high-performing mixed use property, these investment opportunities can be hard to come by. Additionally, these properties are often concentrated among local investors making these potentially hard opportunities to land for those breaking into a new area. However, there are some direct investment opportunities for investors willing to purchase and fix poorly maintained mixed use developments. This does not necessarily mean through a full rehab project but could instead involve taking over the property management, updating old spaces, and revamping the overall property.
While development and direct investing are two of the most common ways to get involved in mixed use developments, they are not the only ways. Investors can also research REITs or other trade vehicles to enjoy the benefits of mixed use properties. These opportunities may not come by very often, but when they do, they can allow investors to reap the rewards of mixed use developments without purchasing physical properties. All in all, there are several ways to get started investing in mixed use properties. Take time to find the right avenue for your investing business before getting started.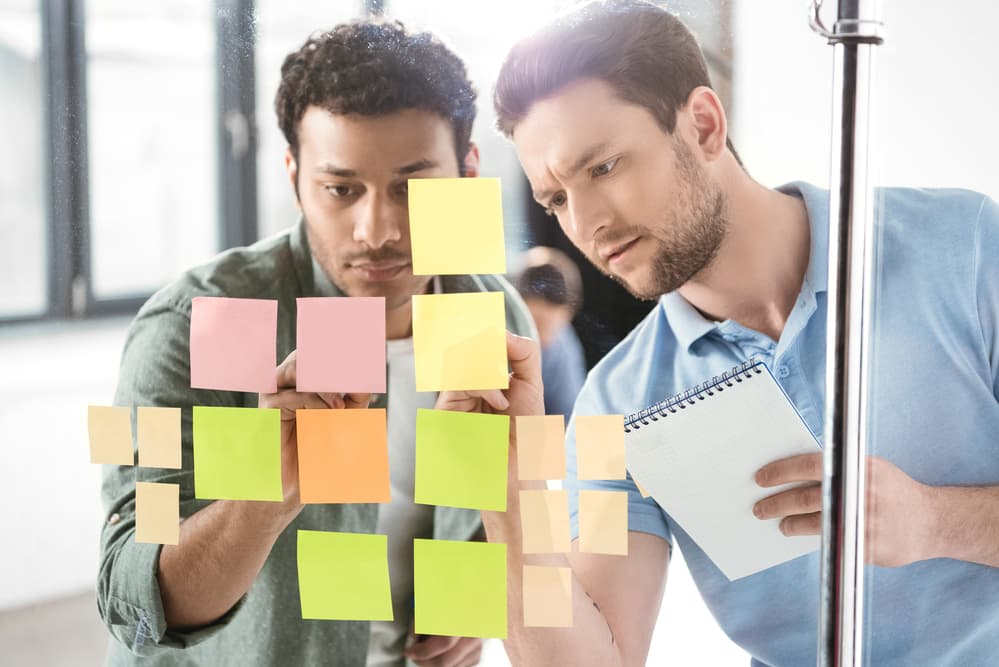 Mixed Used Development Project Checklist For Investors
There are several things investors should look for when deciding whether or not to pursue a mixed use development project, not the least of which include:
Efficient Design: The mixed use trend continues to grow, and so do the benefits of a successful design. As a fundamental component, the visual appeal and layout of a development are critically important to its prosperity, which will essentially impact demand, vacancies, and maintenance. The most common design styles include vertical buildings, horizontal blocks, and walkable neighborhoods.

Promising Location: A successful development project will typically be located in a promising area, although not every scenario is the same. A residential redeveloper will typically seek areas poised for growth, with housing markets that display certain criteria. In most cases, this will include rising job growth, low unemployment, new housing construction, city development projects on the rise, and popular businesses moving to the area.

Amenities: From retail stores and restaurants to parks and local attractions, the one common trait among successful mixed use development projects is proximity to amenities, otherwise known as walkability. A report by the National Association of Realtors found that millennial homebuyers seek walkability as a mode of transportation by 12 percentage points over driving. Because the concept of mixed use development aims to provide the life-work-play lifestyle, the one must-have is the ability to walk to destinations and major transportation hubs conveniently. The biggest appeal of a mixed use development is the ability to shop, eat, and mingle in the vicinity of where you live.

Affordability: With home and rental prices on the rise, mixed use developments offer a slight advantage over traditional home purchases in terms of affordability. The majority of developments aim to identify the challenges in a particular community and offset them, despite economic and physical complexities.

The Right Tenants: The final ingredient to a successful mixed use development project is simply having the right tenants. Whether residential or commercial, the right blend of renters can help develop a sense of community around mixed use developments. Additionally, by creating active and connected communities where people can work, rest, sleep, and play, demand for those properties will only continue to grow in popularity.
Summary
There are numerous benefits associated with mixed use developments, from housing and socioeconomic perspectives. These projects add variety to residential areas, providing renters and homebuyers with more options to choose from. Mixed use developments can also support local economies, especially in dense or underdeveloped areas. Buildings that host many uses, such as residential, business, and education, can help improve local walkability and provide economic growth to an area. As a result, taxes gained from these properties can be re-applied by local governments to support further development, growth, and infrastructure projects.
With all of the above benefits, it is no wonder mixed use developments are so attractive to business owners, tenants, and real estate investors. Consult the above guide as you evaluate your real estate portfolio, as it may be time to add a mixed use development to your repertoire. After all, what greater benefit is there than boosting your career and the community at once?
---
Ready to start taking advantage of the current opportunities in the real estate market?
Click the banner below to take a 90-minute online training class and get started learning how to invest in today's real estate market!